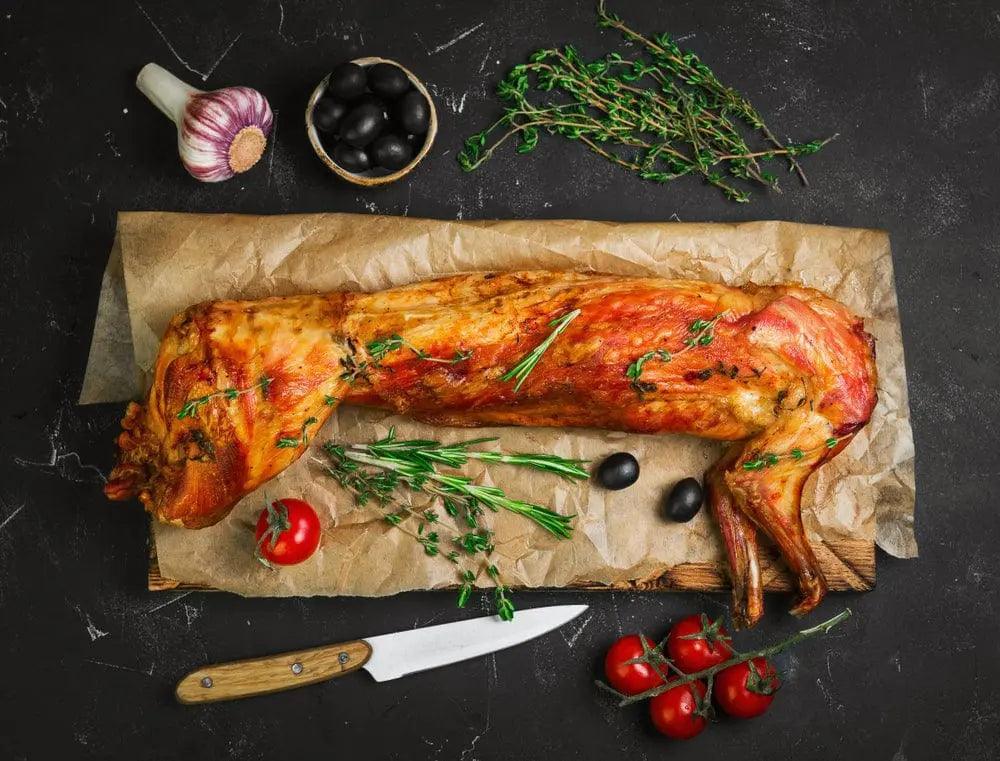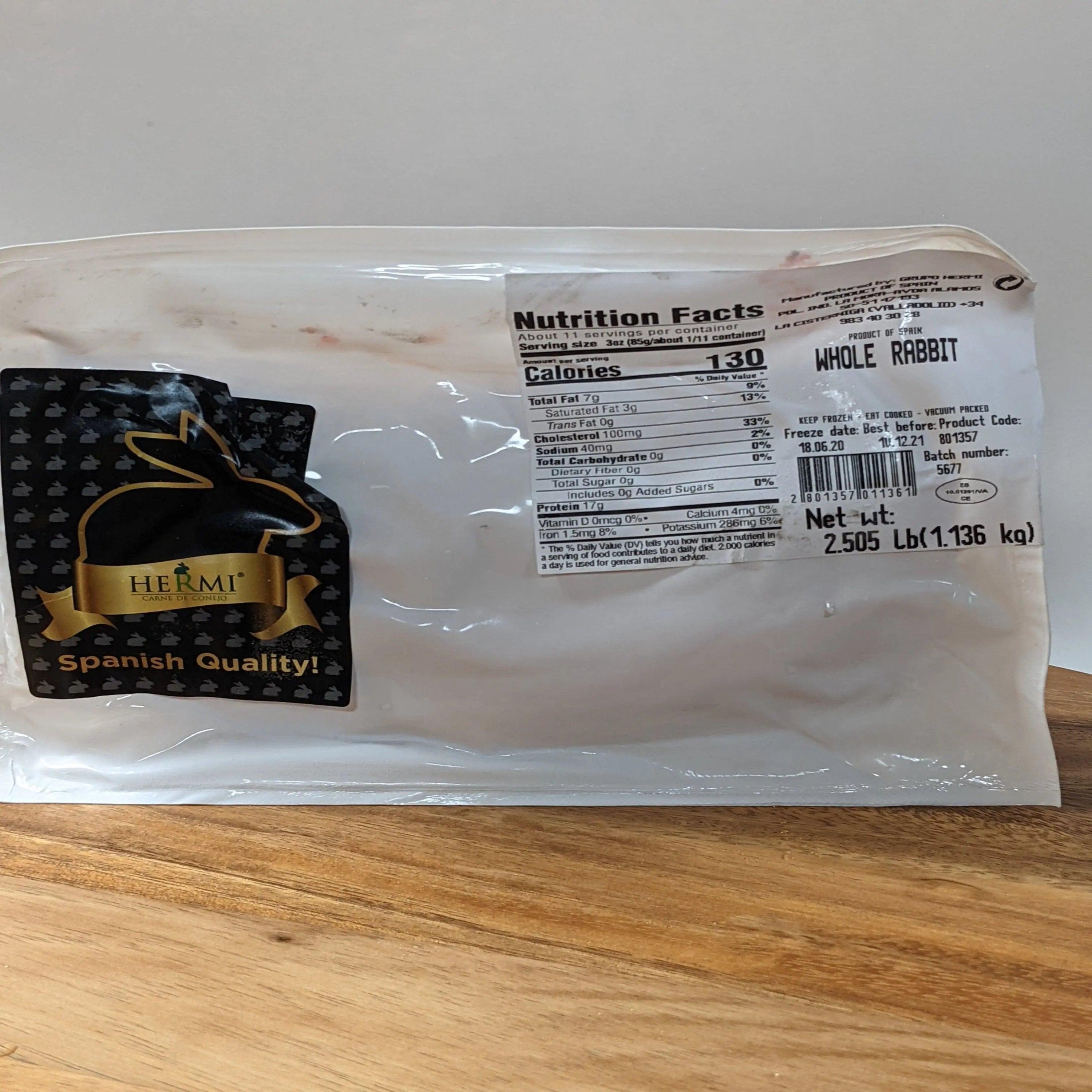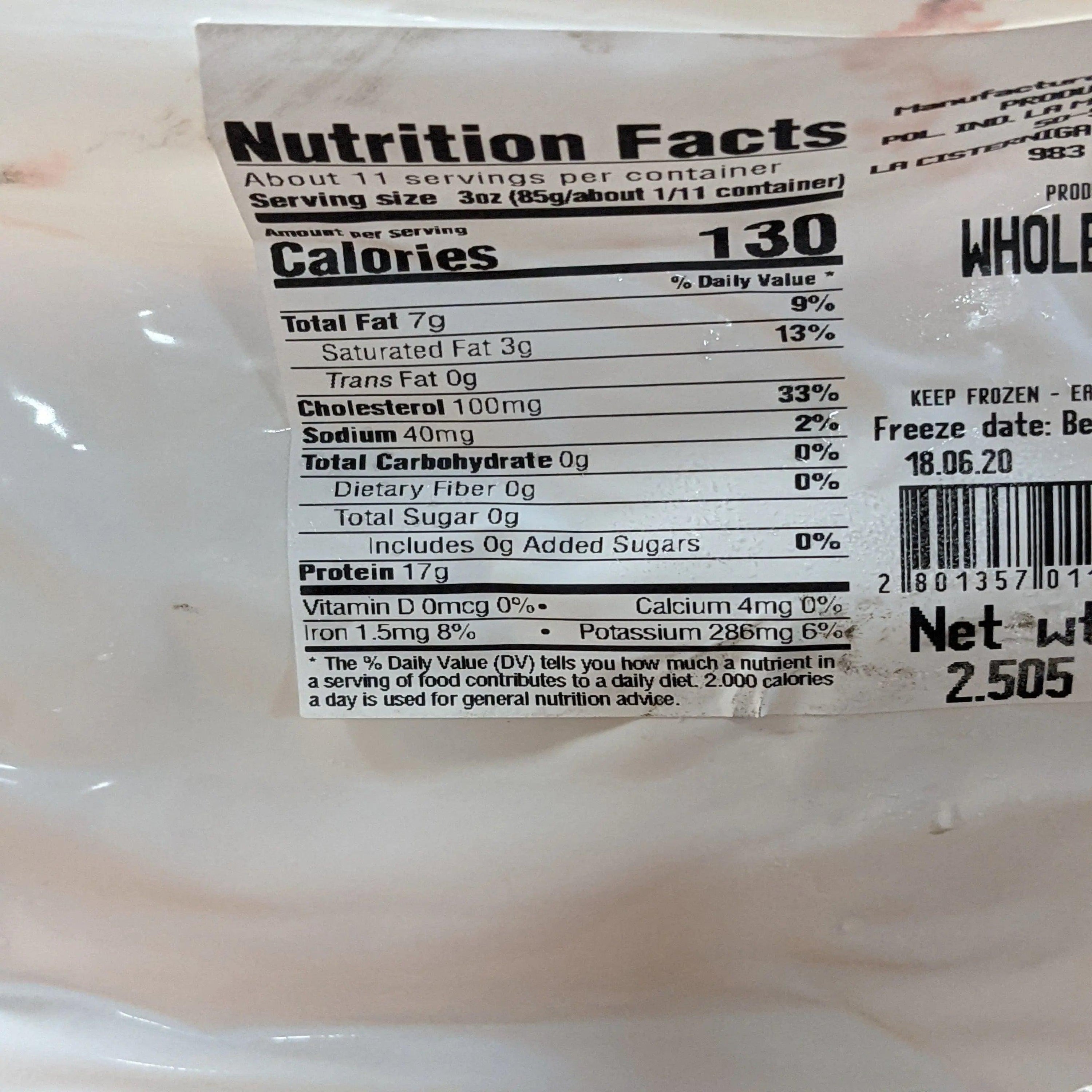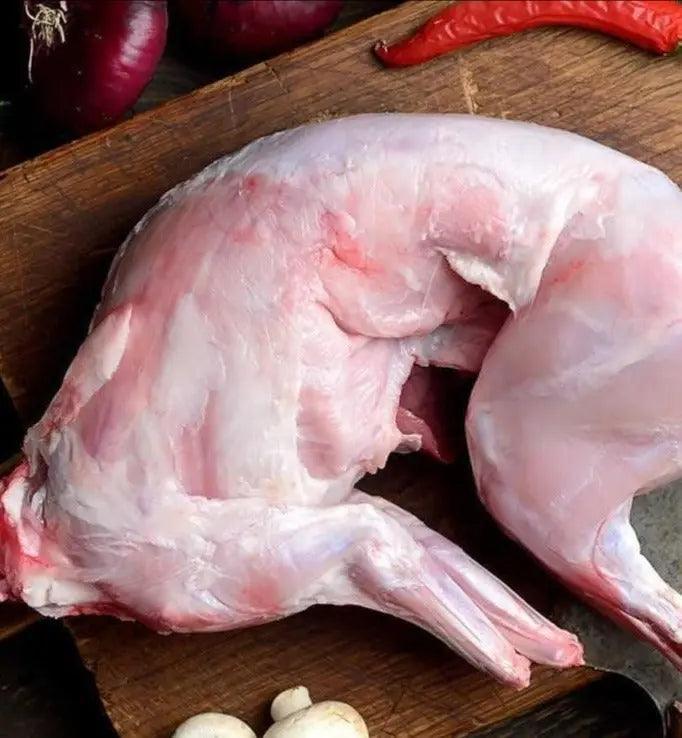 Products may slightly vary due to the nature of food item, lighting sources or computer monitor. Manufacturers may update packaging or change seasonally any time.
Whole Rabbit Raw- SPAIN
Regular price
$78.00
$67.99
Subscription • Save
NOTE: All perishable products ship overnight by default. Overnight shipping comes with a premium price. Here's how to get FREE shipping. CLICK HERE
Have a Question?
Description
Whole Rabbit Raw - SPAIN
Frozen Raw Rabbit has one of the most delicious, nutritious, and lowest-fat meats you can buy. Why? With 78% less fat than chicken and no skin, rabbits offer an amazingly lean, great-tasting alternative to other white meat. It's also high in protein and has a subtle nutty flavor that won't overpower your favorite recipes. 

This Rabbit Meat comes to us from Spain. It's healthy, tasty, and does well in the  freezer (with no added preservatives). The Roaster Rabbit is easy to butcher, quick to cook, and always tender. 
The Rabbit Meat is mild, lean, high in protein and an excellent source of Potassium, and low in fat. They also contain important minerals such as iron, phosphorus, and zinc. The meat is lean and mild tasting. It is low in cholesterol and low in calories. This Whole Rabbit comes frozen with giblet gravy to make a delicious meal for family or friends or for your pet.
Rabbits are eco-friendly and environmentally sustainable. 
Rabbit is suited for longer cooking. Ideal for stews. 
Farm Raised to the highest quality standards for your family. We are proud that our farmers are passionate about their rabbits, just like how we are passionate about our products. Rabbit is frozen whole. Ratio of meat to bone is better than it is in chicken. 
Pairs well with white wine. 
Low in fat.
Mild, lean, high in protein.
An excellent source of Potassium.
A delicious meal for family or friends.
Great for hearty roasts.
Cholesterol free
Net Weight:            2.5 - 3.5 lb
Origin:                      Spain
Brand:                      Hermi            
Packaging:              Vacuum Pack
Storage Type:        Frozen