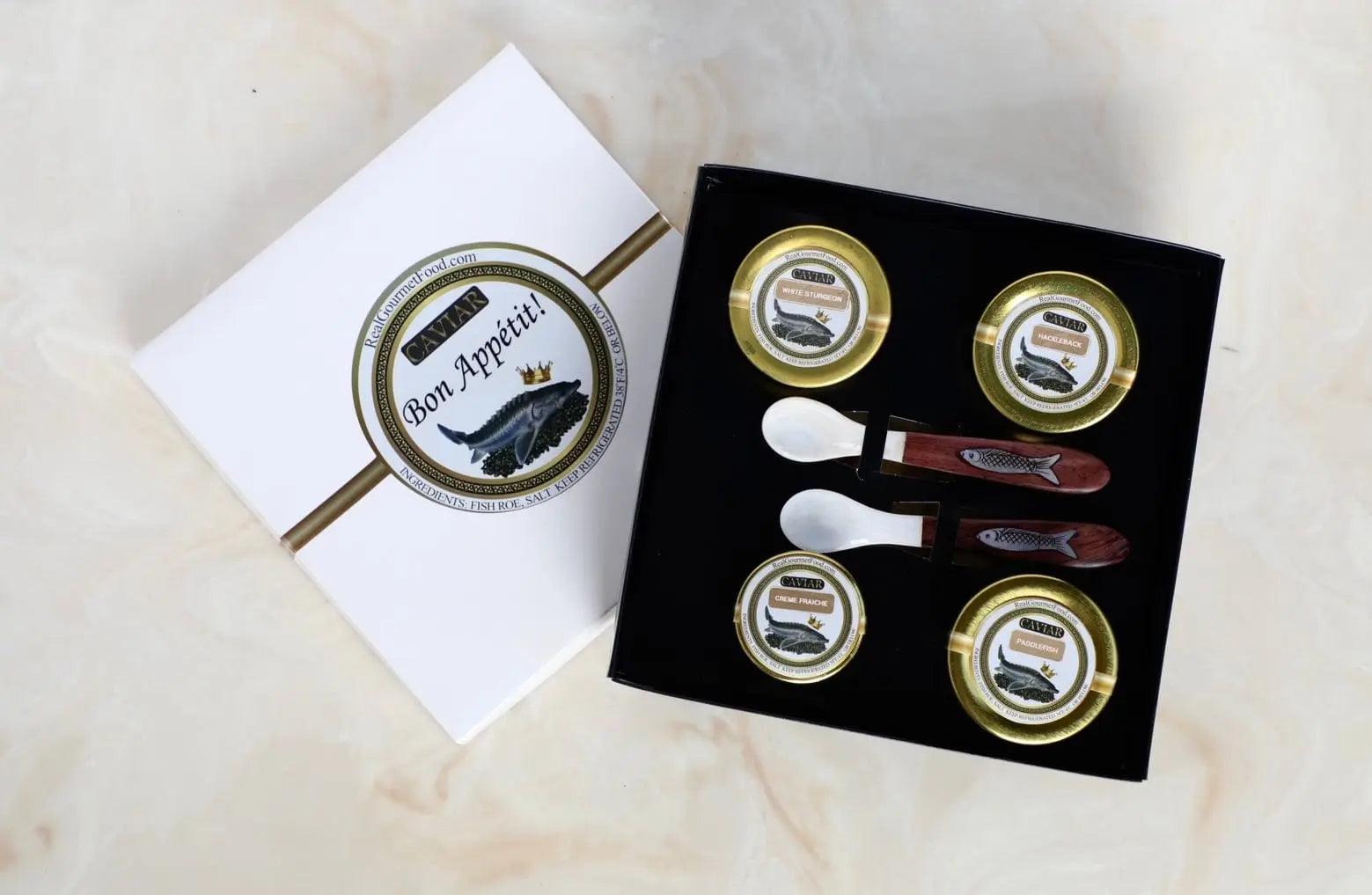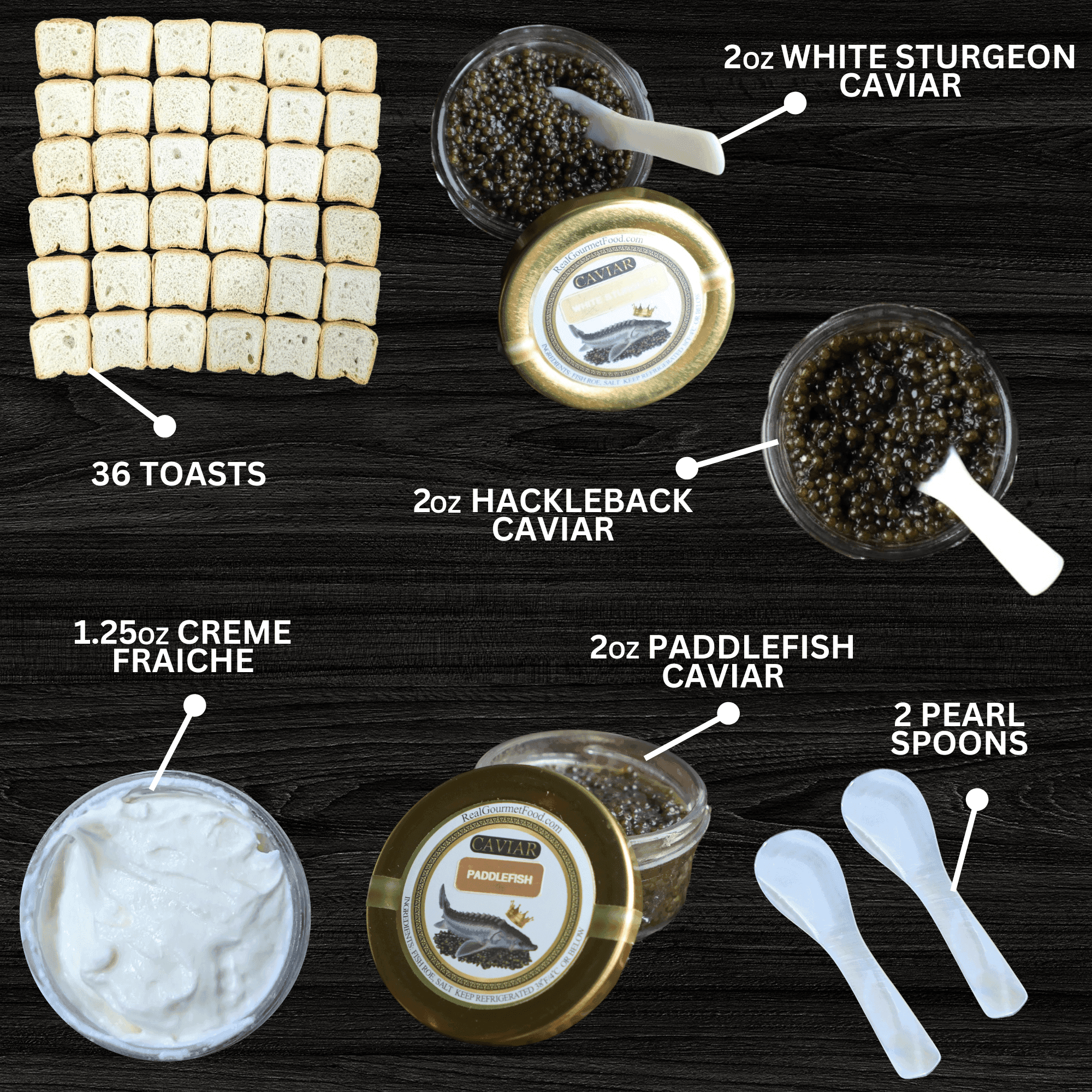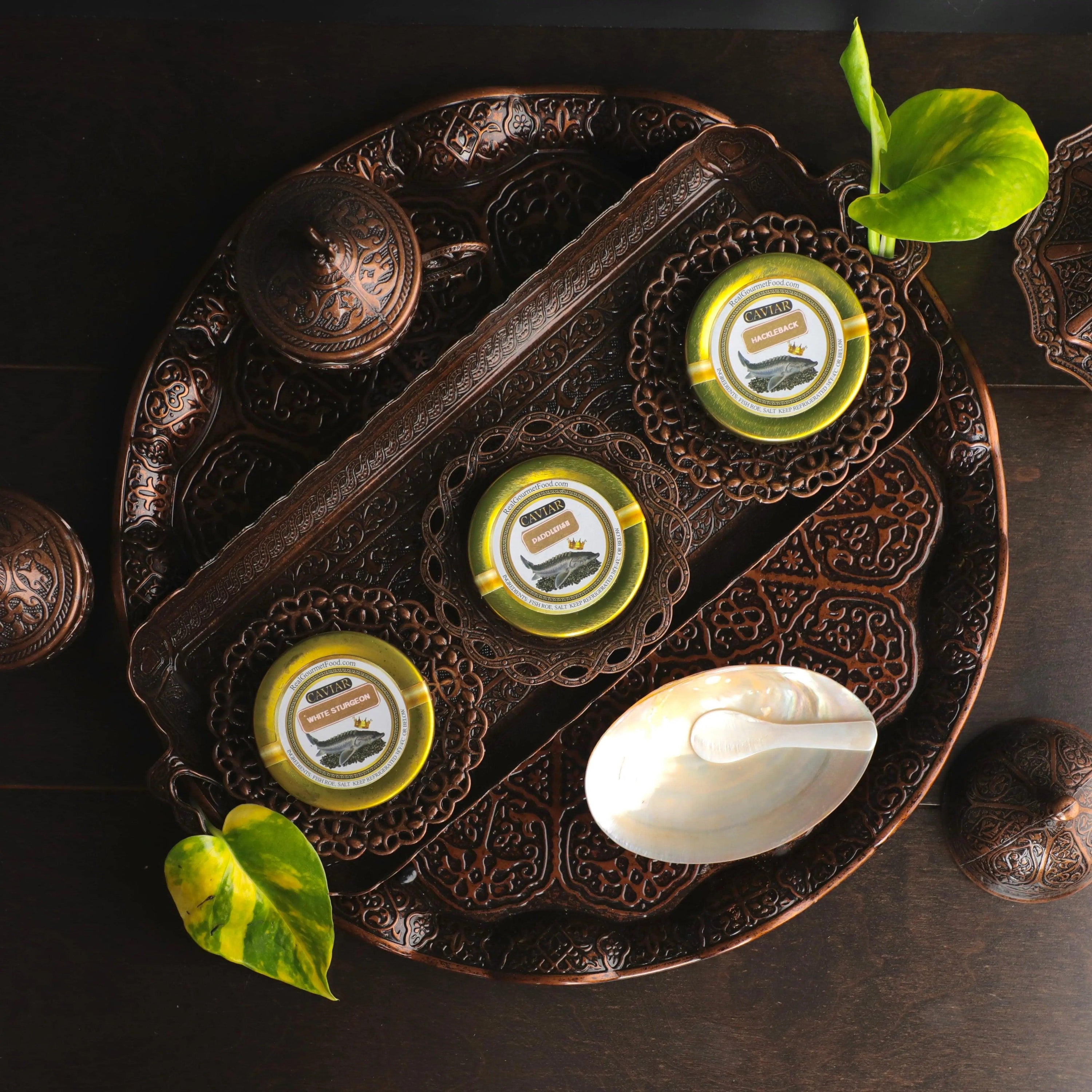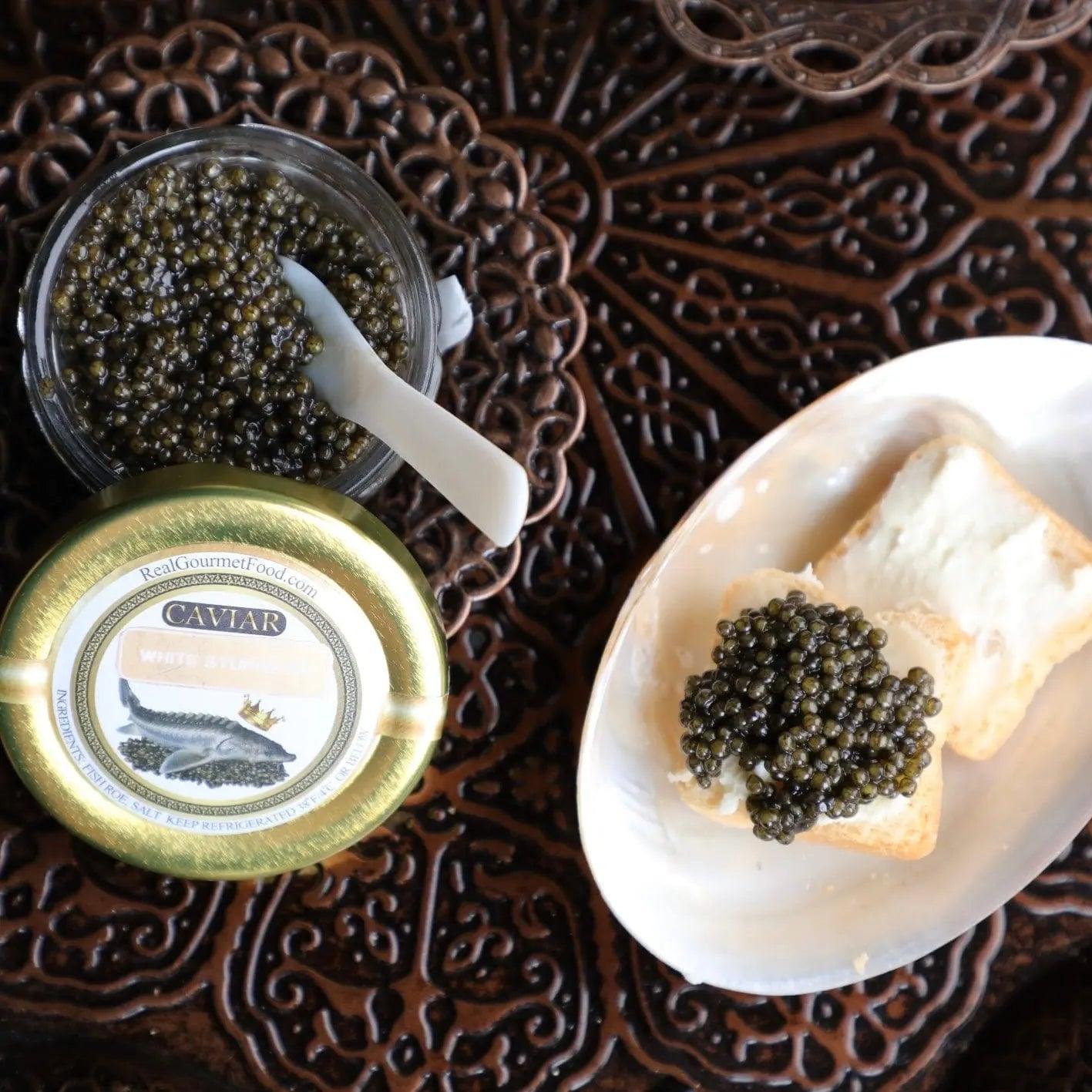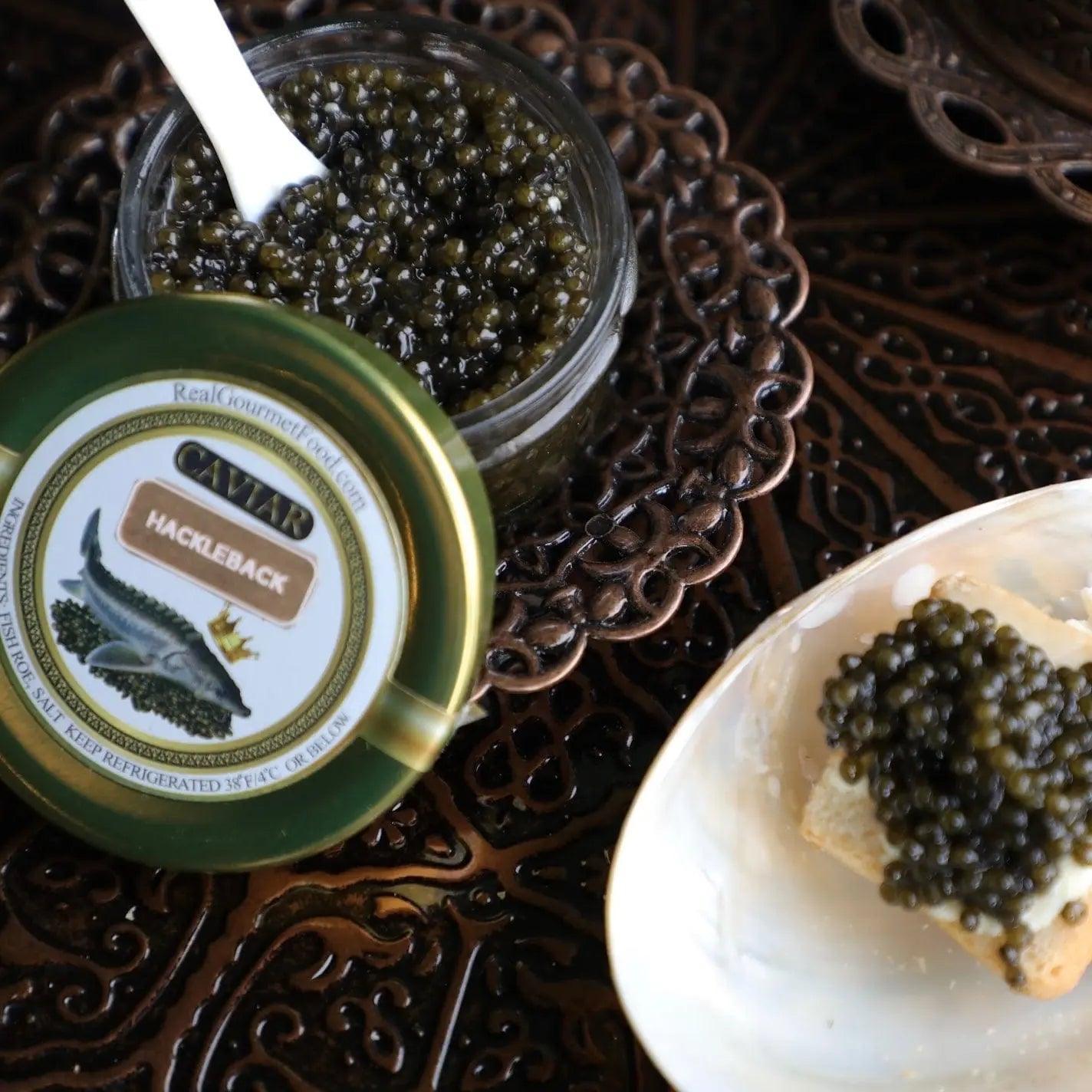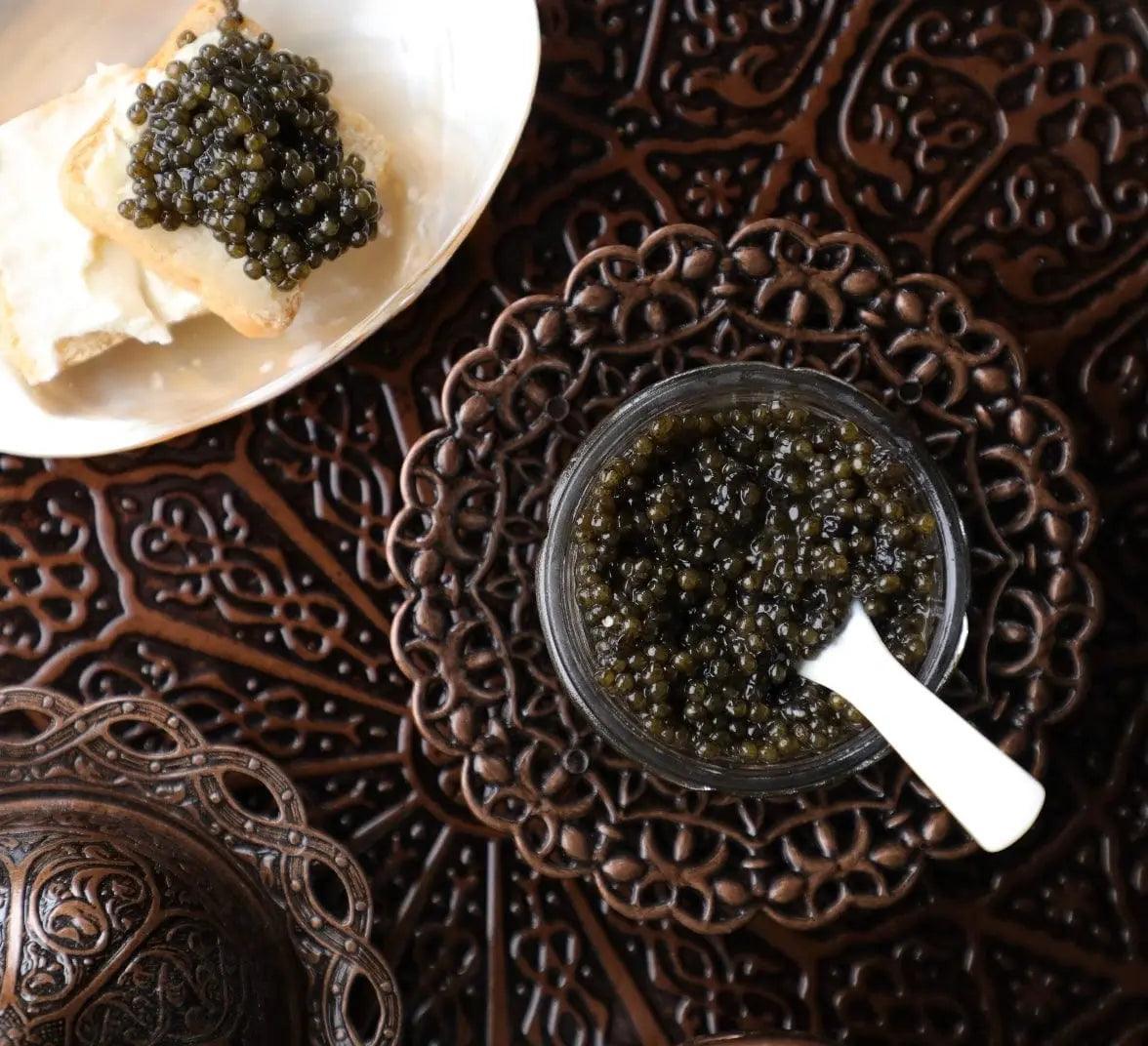 Products may slightly vary due to the nature of food item, lighting sources or computer monitor. Manufacturers may update packaging or change seasonally any time.
American Gem
Regular price
$345.00
$300.00
Subscription • Save
NOTE: All perishable products ship overnight by default. Overnight shipping comes with a premium price. Here's how to get FREE shipping. CLICK HERE
Have a Question?
Description
Discover the unparalleled luxury and exquisite taste of the "American Gem Caviar" gift set. Showcasing a great variety of American caviars: White Sturgeon, Hackleback, and Paddlefish Caviar. Representing the treasures of America's caviar harvests. "American Gem" embodies a symphony of flavors that captivate the senses, providing a divine and authentic gourmet experience. Crafted with passion and dedication to quality, this opulent gift set is not only a testament to premium caviar craftsmanship but also a celebration of American caviars in the realm of luxury cuisine.
This exquisite caviar gift set offers a delightful flight, allowing you to explore a diverse array of caviars, each bringing its unique characteristics in flavor, texture, and color for a comprehensive and luxurious tasting experience.
The American Gem Caviar gift set includes 2oz of White Sturgeon, 2oz of Hackleback, 2oz of Paddlefish, 1.25oz of crème fraîche, 36 mini toasts, and 2 pearl spoons.
White Sturgeon Caviar: Experience the sumptuous taste of White Sturgeon caviar, a delightful delicacy harvested in California, renowned for its elegant flavor and firm, glossy grains.
Hackleback: Savor the rich, robust flavor of Hackleback caviar, a cherished delicacy harvested in the United States, celebrated for its bold taste and delicate, black pearls

Paddlefish:  Indulge in the unique essence of Paddlefish caviar, a non-sturgeon delicacy harvested in the United States, appreciated for its subtle elegance and silky, grey pearls.

 Packaging

Gift box

Preparation of Caviar

Fresh, Cured with Salt

Contents

White Sturgeon, Paddlefish 2oz, Hackleback 2oz, creme fraiche 1.25 oz, 36 mini toasts, 2 pearl spoons

Shelf Life Refrigerated

4 to 6 weeks. Consume within 3 days after opening.

Storage Type

Refrigerate caviar (Mini blinis refrigerate / toasts are pantry stable.)

Shipping

The product is perishable and will be shipped via Overnight shipping

Species

Paddlefish: Polyodon Spathula

Hackleback: Scaphirhynchus Platorynchus  

White Sturgeon Caviar: Acipenser Transmontanus

Thaw

If ever frozen, thaw In the fridge, slowly. Never thaw at room temperature. Never cut into frozen caviar with a knife or pick at frozen caviar.

Storage

1 Month Refrigerated 38°F / 4°C, Unopened. Do not freeze or refreeze if previously frozen. Consume within 3 days of opening.