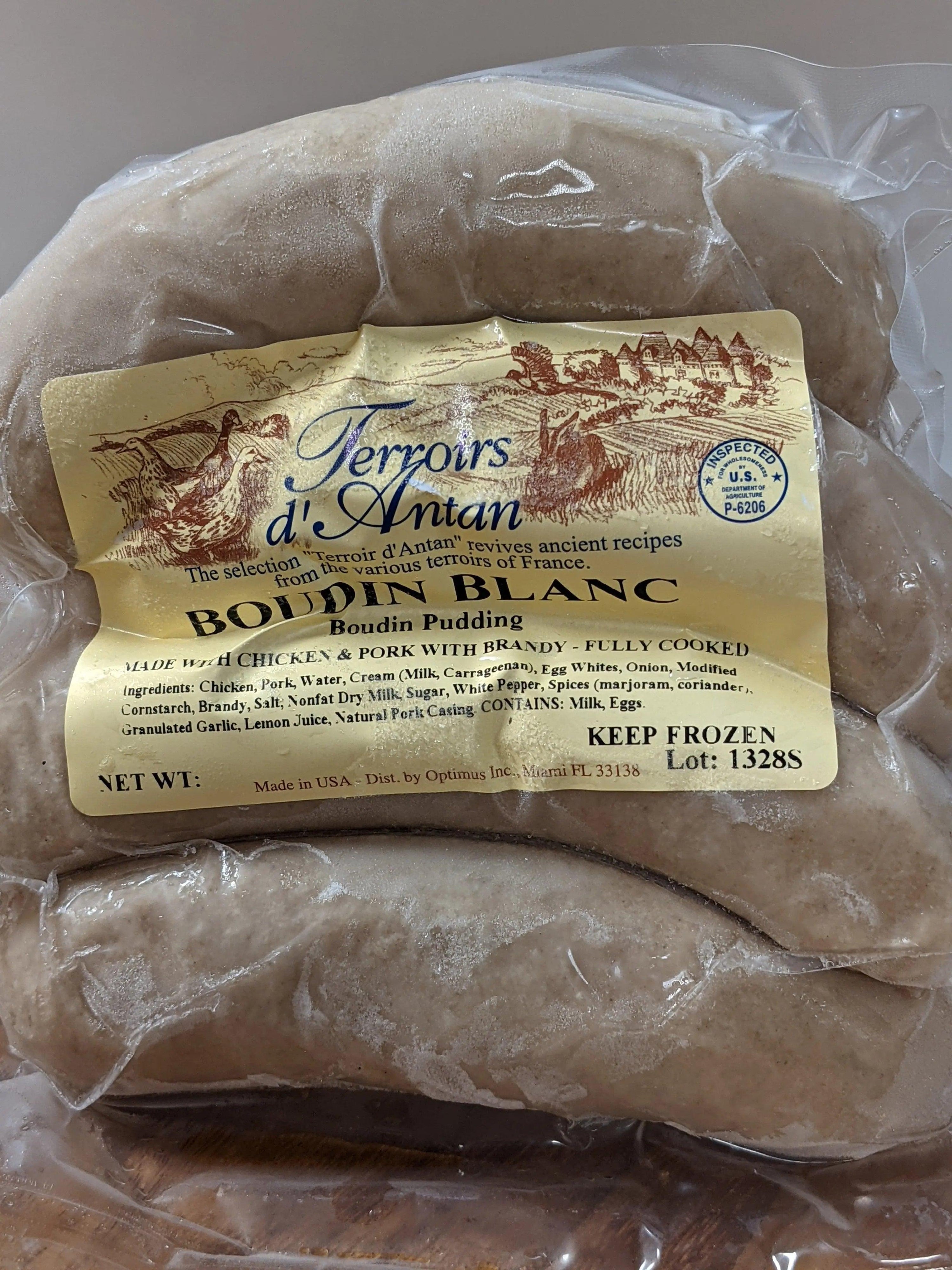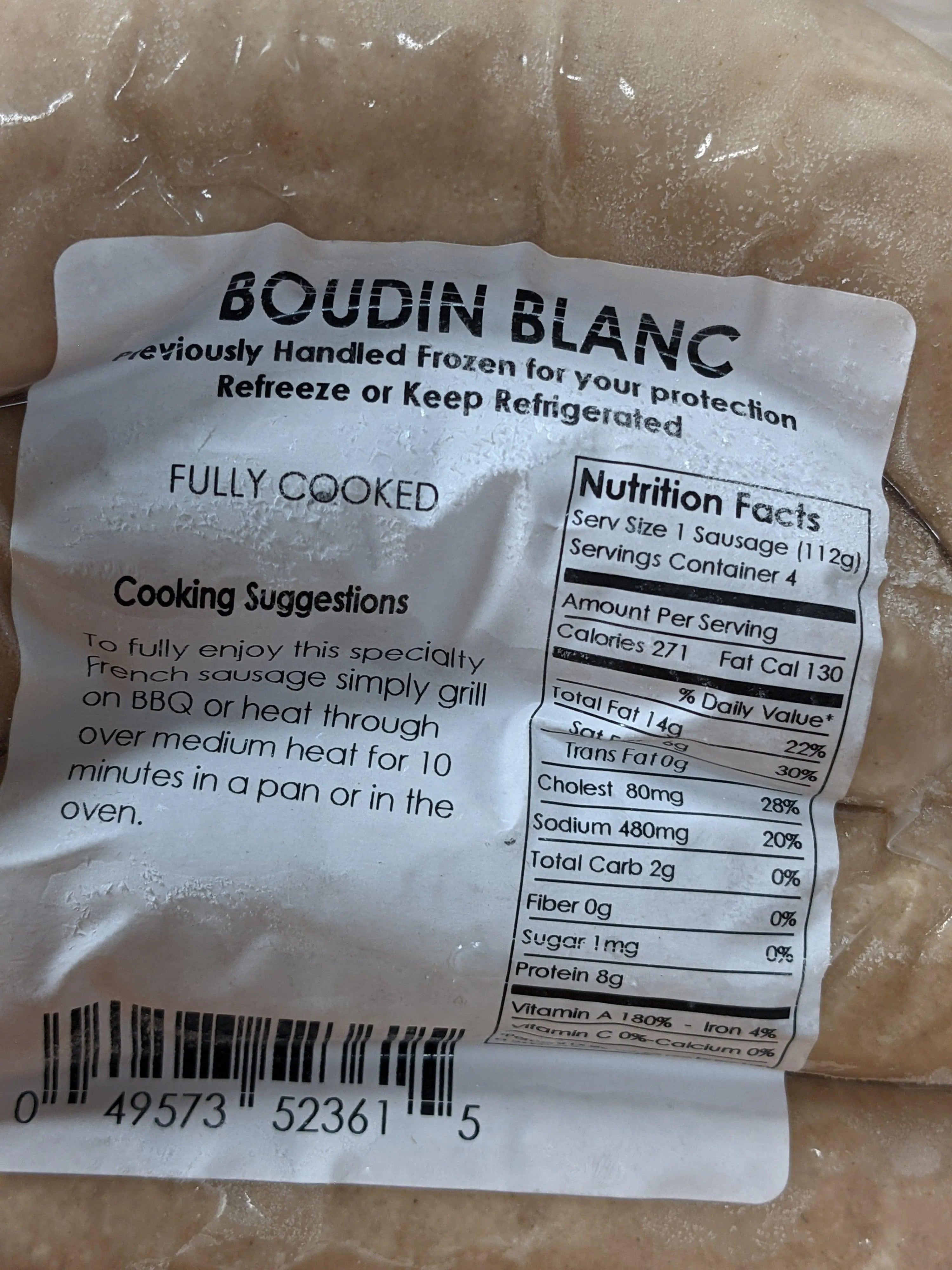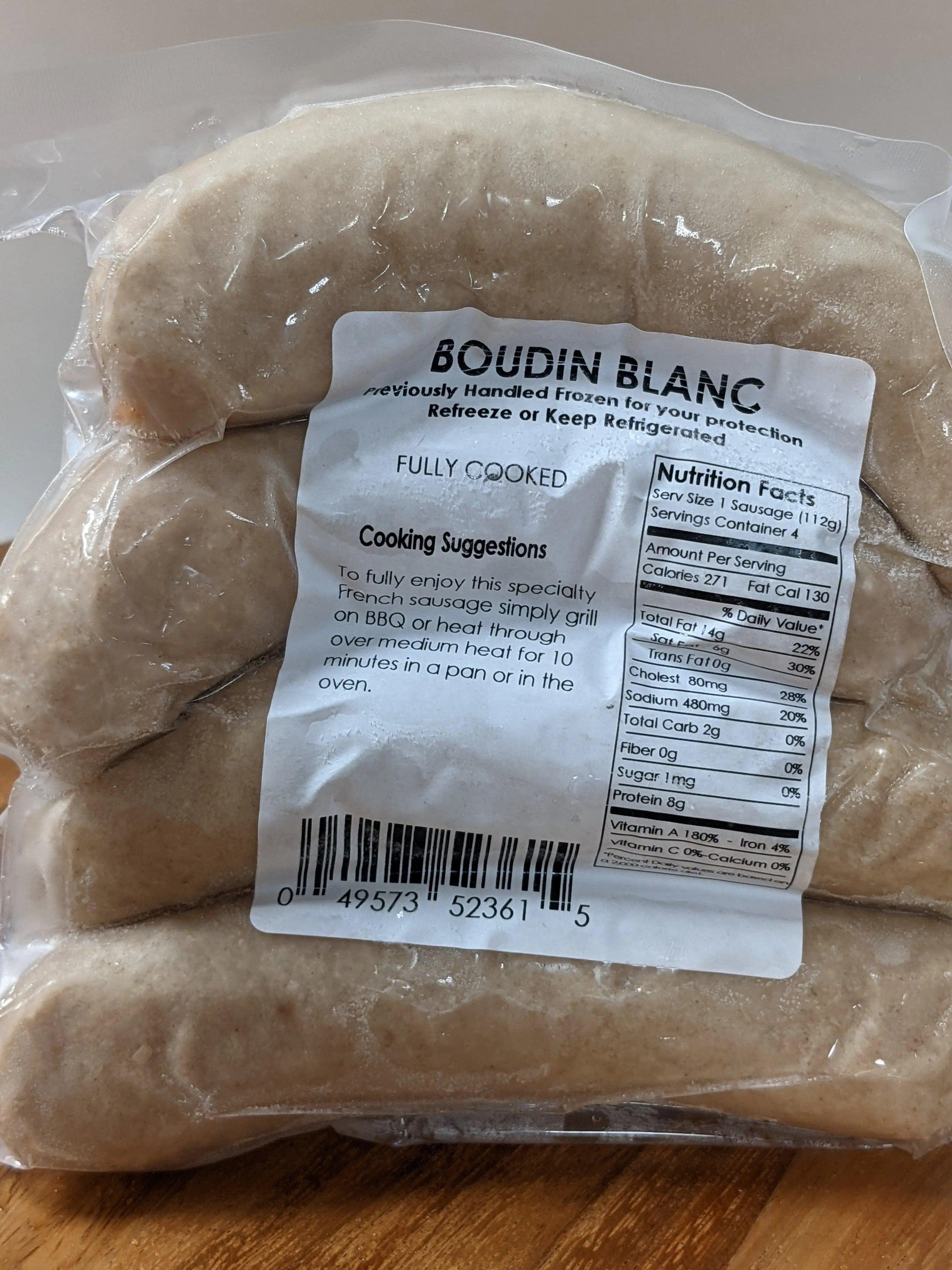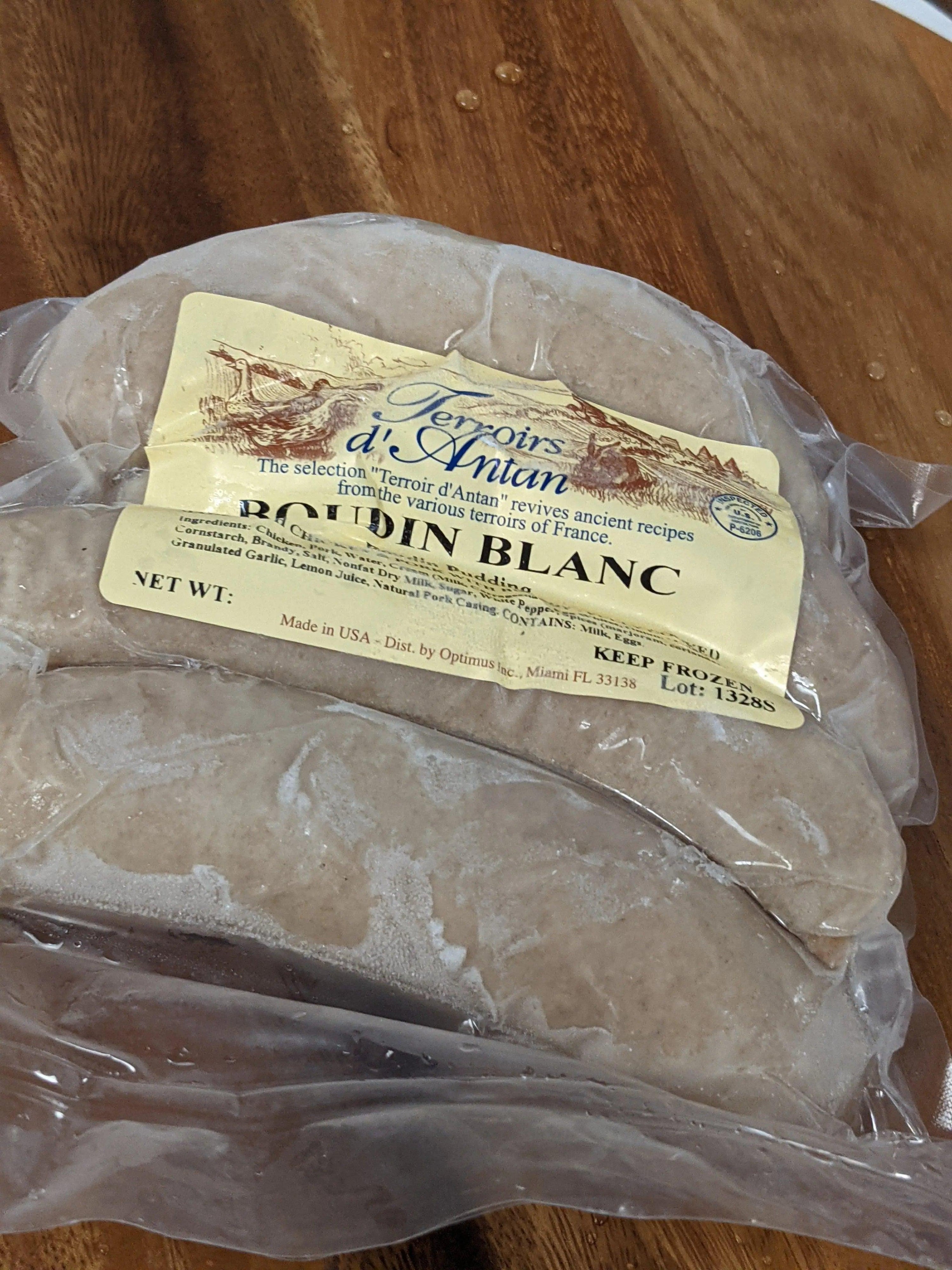 Products may slightly vary due to the nature of food item, lighting sources or computer monitor. Manufacturers may update packaging or change seasonally any time.
White Pudding Sausages - USA
Regular price
$28.00
$23.99
Subscription • Save
NOTE: All perishable products ship overnight by default. Overnight shipping comes with a premium price. Here's how to get FREE shipping. CLICK HERE
White Pudding Sausages
Traditional Boudin Blanc!
Trying to cut back on carbs? Boudin Blanc is a delicious, filling, and gluten-free alternative to pasta. A favorite of the Cajun people, this healthful dish will transport you to a place far from your kitchen, even if you're just popping open a can. Serve it simply with a buttery sauce or dress it up however you like with herbs and spices.

Healthy Boudin Blanc is a white sausage found in Cajun cuisine. This Delicious Food is most commonly eaten at breakfast but is also served as part of home-cooked dinner meals. Boudin blanc can be cooked by boiling it in water or steaming it with wine or beer.


Ingredients :
Chicken, Pork, Water, Cream (Milk, Carrageenan), Egg White, Onion, Modified Cornstarch, Brandy, Salt, Nonfat Dry Milk, Sugar, White Pepper, Spices (marjoram, coriander), Granulated Garlic, Lemon Juice, Natural Pork Casing
Net Weight:                1.0 - 1.2 lb
Origin:                         USA
Manufacturer:           Terroirs D'antan                 
Packaging:                 Vacuum Pack
Pack size:                    4 sausage links