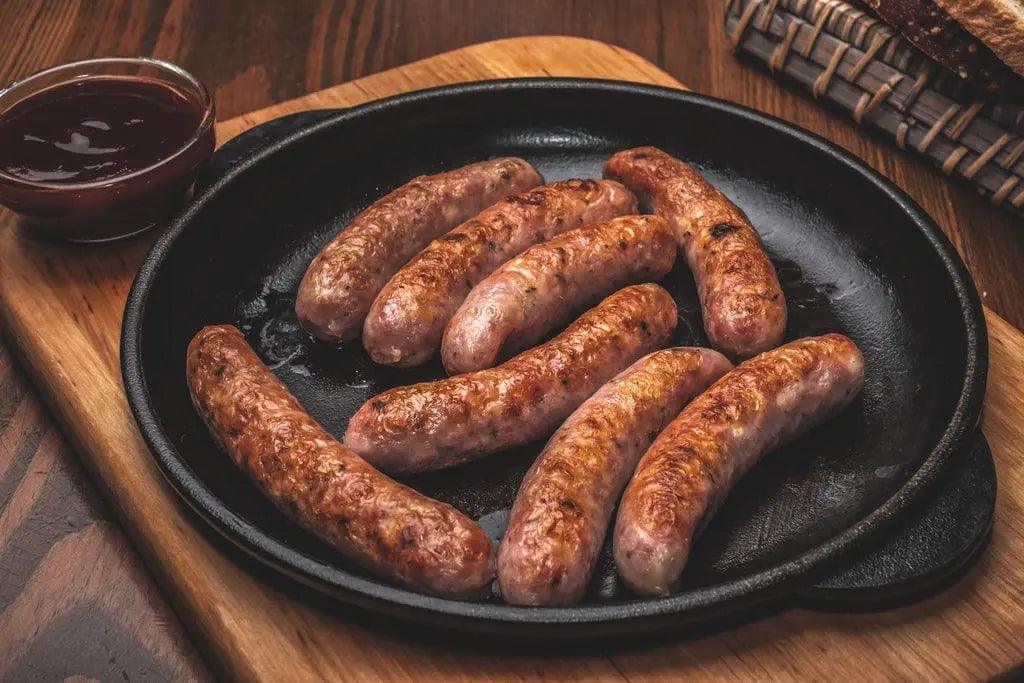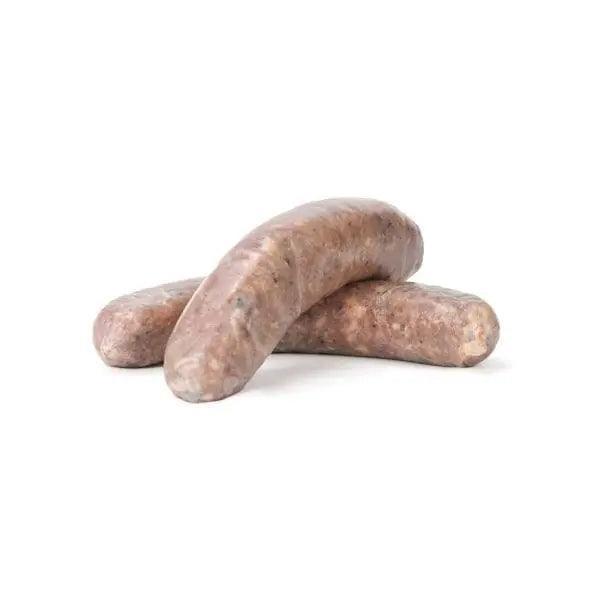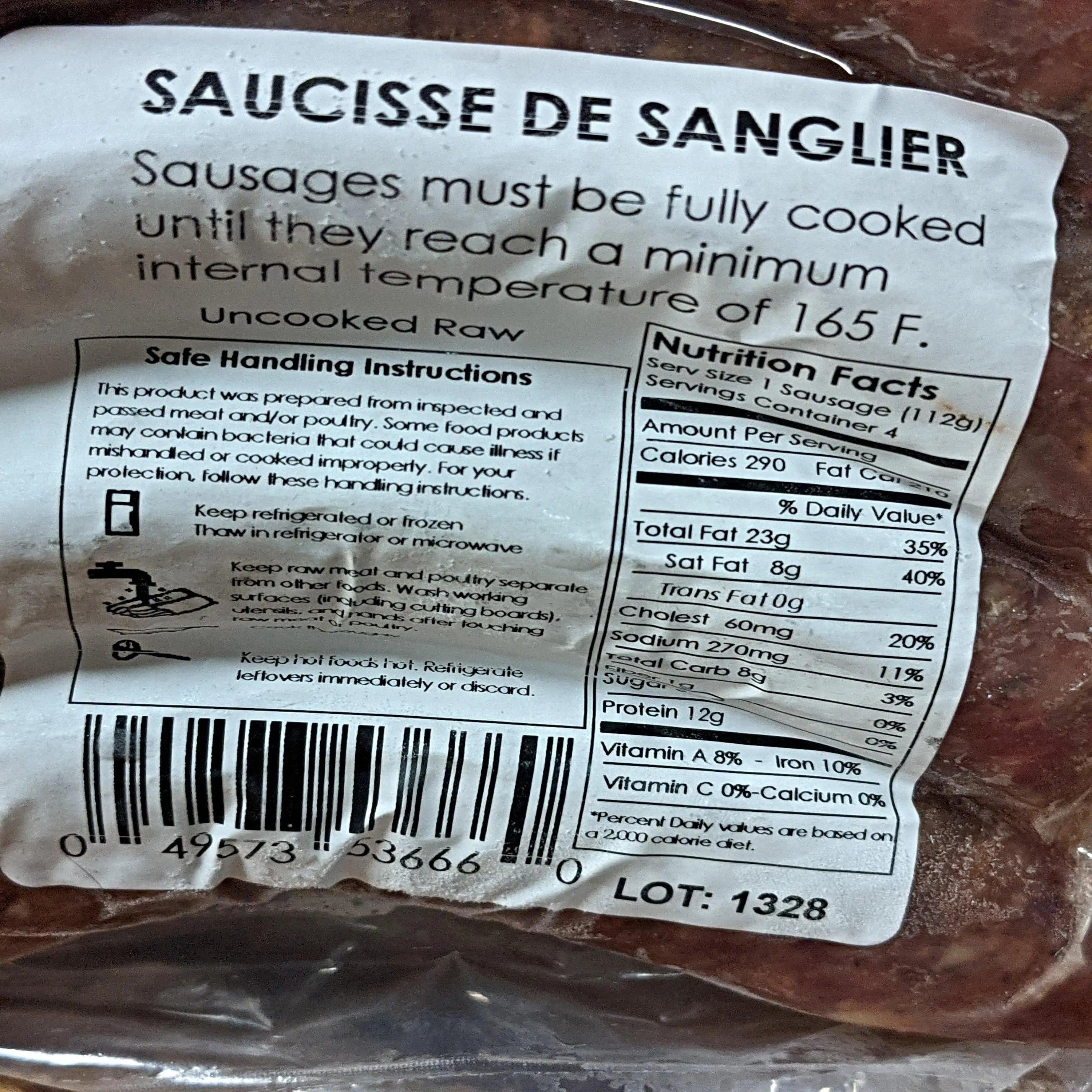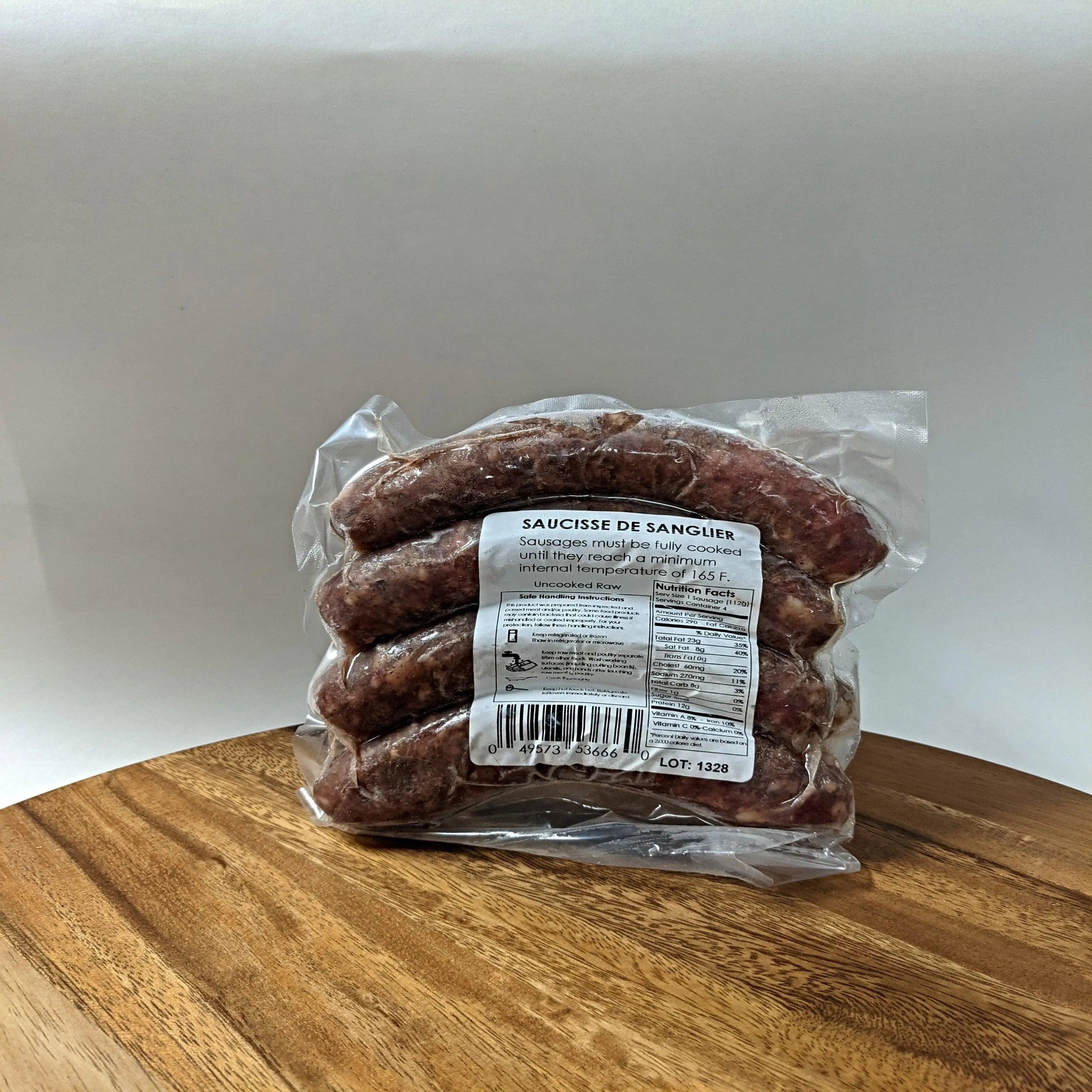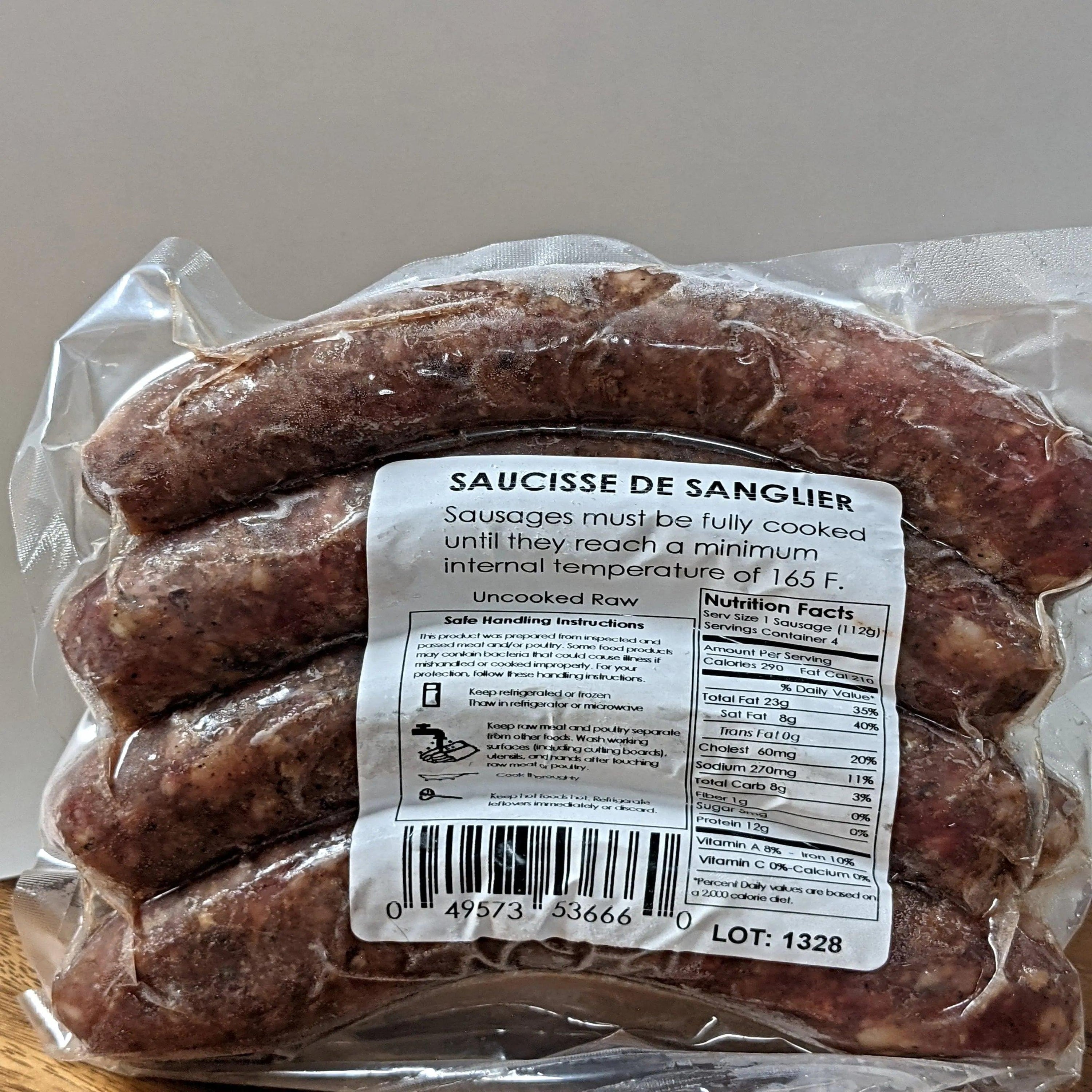 Products may slightly vary due to the nature of food item, lighting sources or computer monitor. Manufacturers may update packaging or change seasonally any time.
Wild Boar Sausage with Cranberries & Apples - USA
Regular price
$28.00
$26.99
Subscription • Save
NOTE: All perishable products ship overnight by default. Overnight shipping comes with a premium price. Here's how to get FREE shipping. CLICK HERE
Wild Boar Sausage: Cranberries & Apples
Who says that you have to choose between health and flavor? Our Wild Boar Sausage with Cranberries and Apples is an award-winning sausage with links made up of two hearty cuts of pork surrounded by flavorful spices, apples, and cranberries. It's perfect for breakfast with eggs or BBQ throughout the year. Our Delicious Wild Boar Sausage is pre-cooked and ready to eat, making it an excellent addition to breakfast, lunch, or dinner.

This Seasoned Sausage is bursting with flavors of cranberry, apple, and cracked black pepper. Wild boar is an excellent source of protein, zinc, omega fatty acids, iron, and vitamins B1 and B5. The leaner red meat is an incredible alternative for those who are limiting their intake of red meat yet still want the higher protein content for satiation. Wild boar can be substituted in all pork applications.
Simply delicious.
Perfect meat for a healthy life.
Soft, creamy, balanced, gratifying.
MEAT: WILD BOAR
SAUSAGE: FROZEN: Product of USA
Net Weight:         1.0 - 1.2 lb  (approximate weight per pack
Pack Size:              4 pieces
Origin:                  USA
Manufacturer:     Terroirs D'antan           
Packaging:           Vacuum Pack
Storage Type:      36 weeks, Frozen / 5-7 days refrigerated
Ingredients:  Wild Boar (meat from feral swine), Pork, Water, Dry Cranberries (Cranberries, Sugar, Sunflower Oil), Dry Apples, Red burgundy Wine, Onion, Garlic, Salt, Sage, Pepper, Spices (Rosemary, Marjoram, Nutmeg, Coriander, Caraway, Allspice), Natural Pork Casing