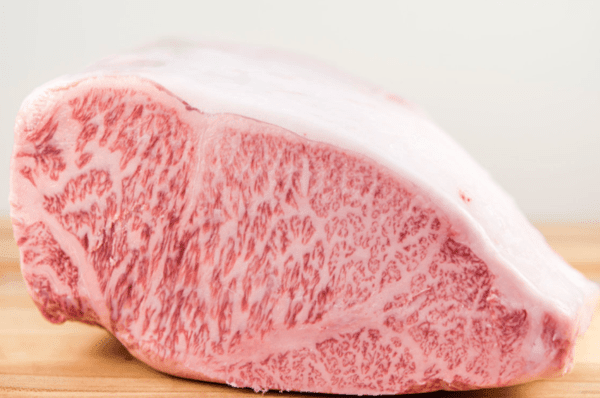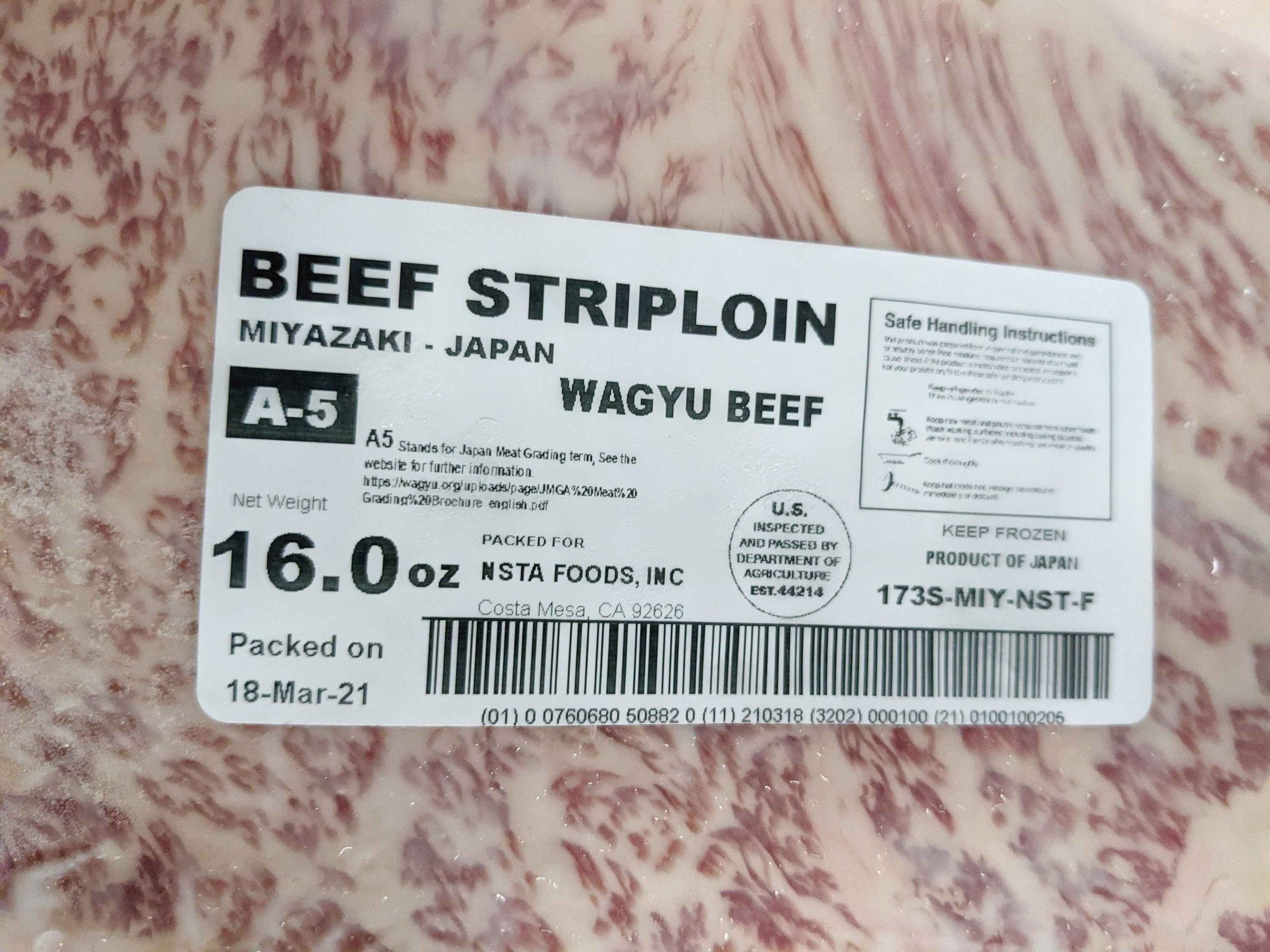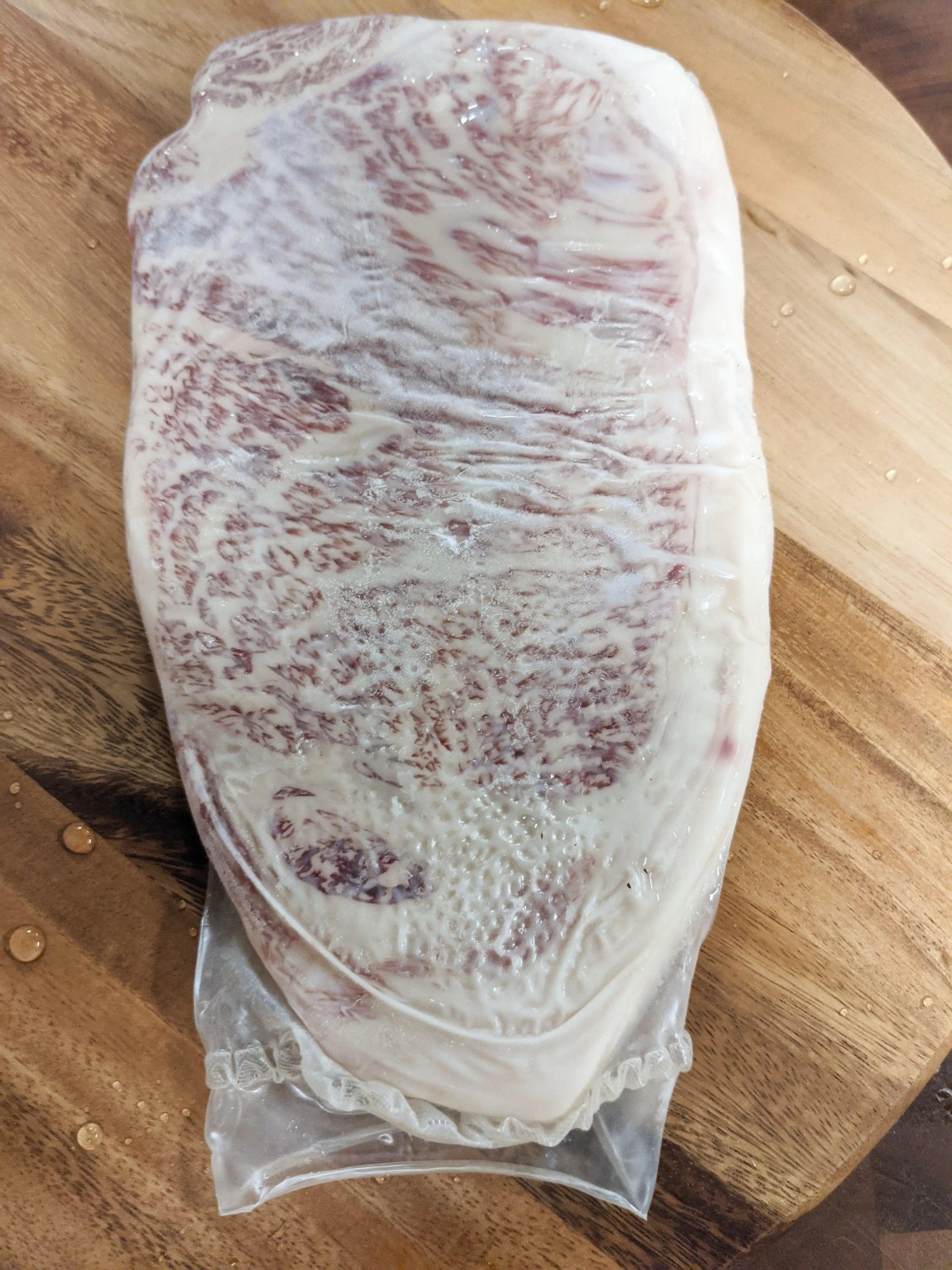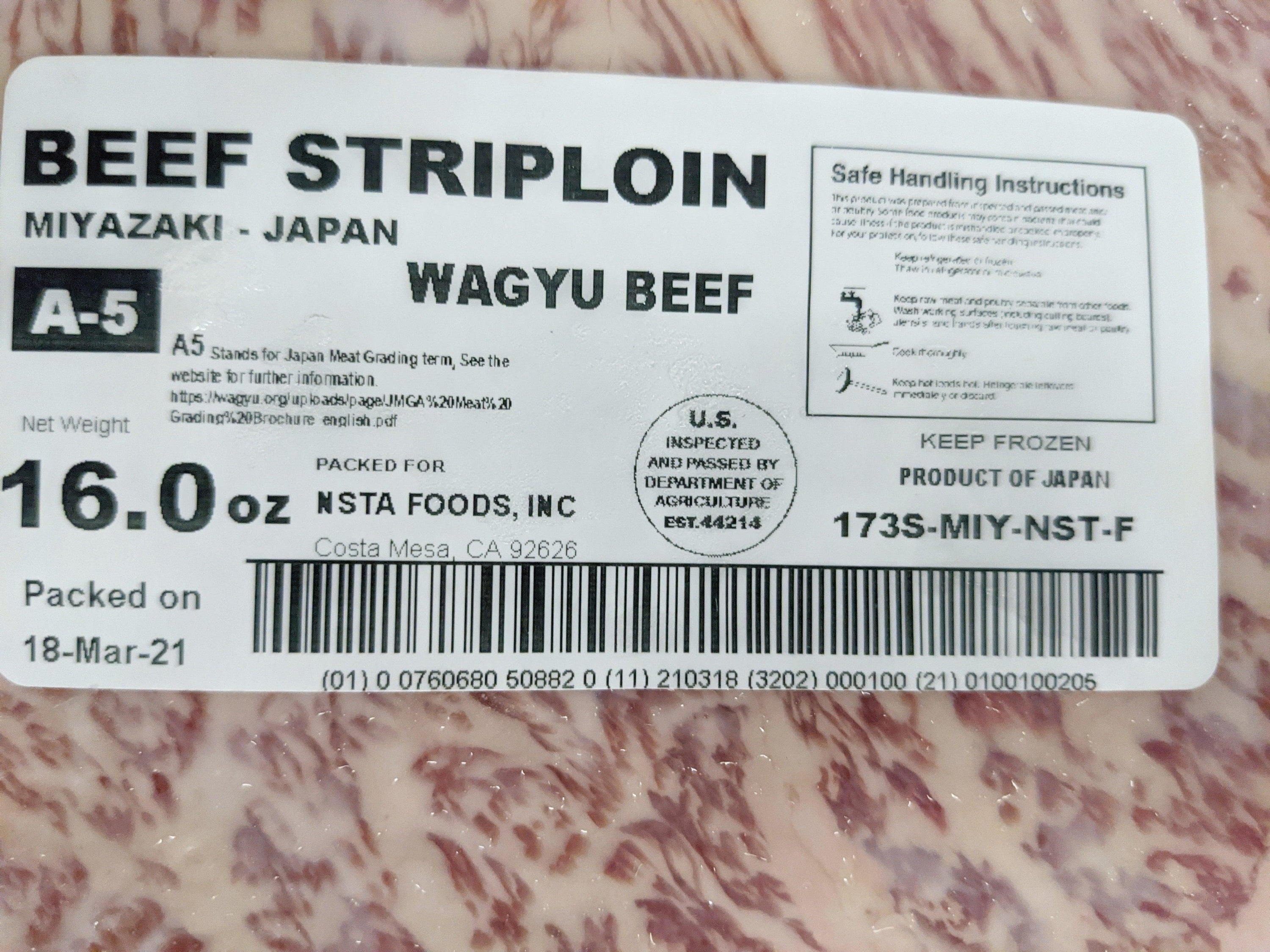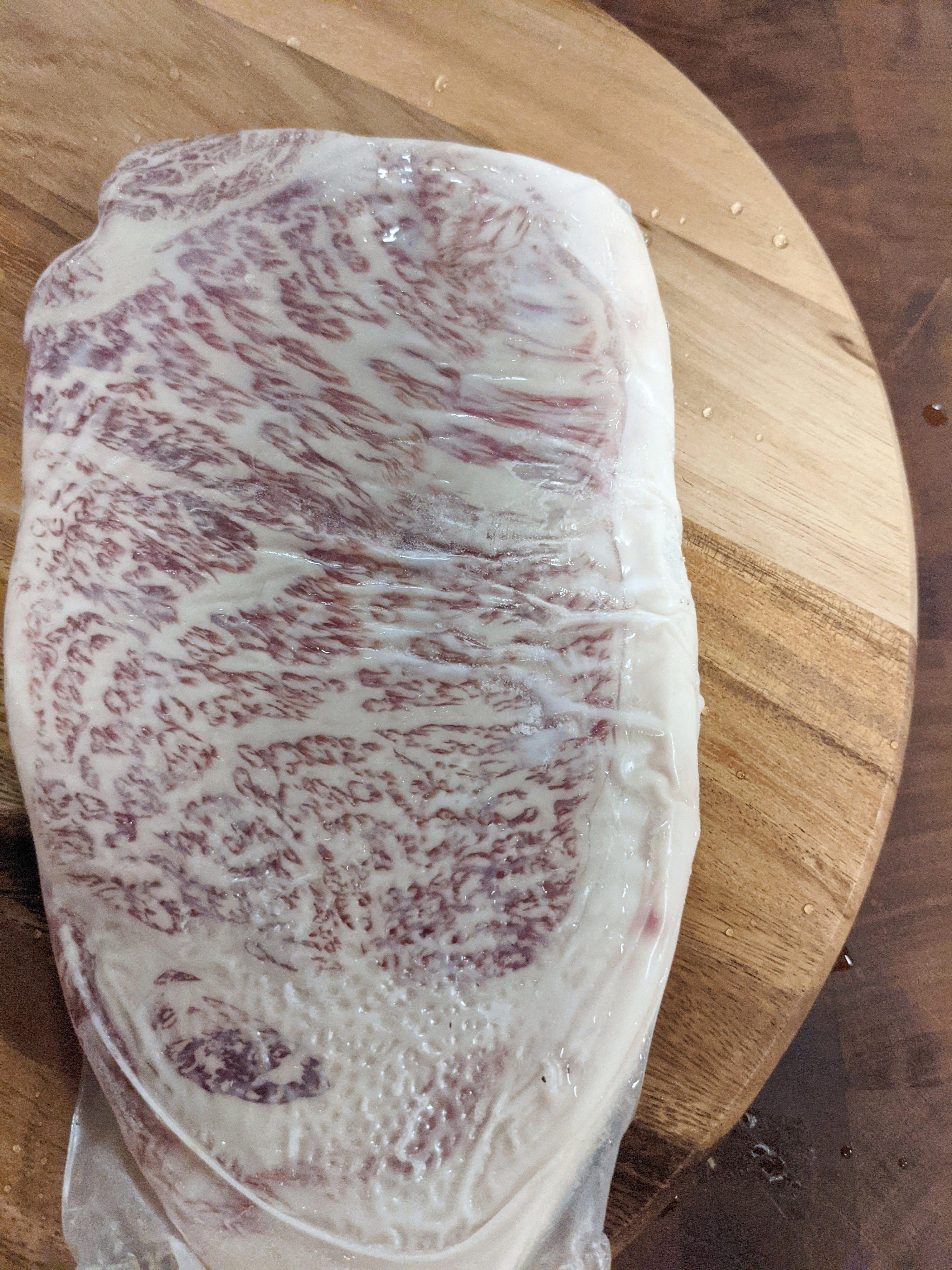 Products may slightly vary due to the nature of food item, lighting sources or computer monitor. Manufacturers may update packaging or change seasonally any time.
Wagyu Beef, Miyazaki, A5 Striploin JAPAN
Regular price
$242.00
$207.99
Subscription • Save
NOTE: All perishable products ship overnight by default. Overnight shipping comes with a premium price. Here's how to get FREE shipping. CLICK HERE
Have a Question?
Description
Looking for Meat Perfection? 😋
Satisfy your inner carnivore with the most marbled beef in the history of mankind. 
Japanese Wagyu Striploin from Miyazaki Grade A5 beef delivers a buttery rich taste, incomparable to any other meat. 
Why is Wagyu A5 considered to have the richest marbling? Having more intermuscular fat cells that are evenly distributed throughout the muscle, gives this meat the most tender taste and that amazing pink color.  
Heavily regulated by the Japanese government, the quality of the 
🐄
A5 Wagyu  from Miyazaki is unmatched!
Because you only live once, indulge in  Japanese Wagyu Striploin and share it with the meat-lovers in your life. This cut offer amazing tenderness and taste.
The seared Wagyu Beef serves well as a surf & turf with steamed vegetables.

The grilled Wagyu Beef serves well with grilled mushrooms and wedge fries. 
🍷 Pair with Cabernet Sauvignon 
Prized for its marbling, texture, and flavor. Used for steak or used as a base for teriyaki or shabu-shabu, this cut will bring out the best in any recipe, but it's best to enjoy it as a tender steak filled with natural flavor. 
A must-try for all meat-lovers. 
Offers unmatched tenderness and taste. 
Best to sear or grill to medium, with some salt. 

Origin:                     Japan
Weight:                    1 pound
Storage:                    Frozen
Packaging:                 Vacuum Pack
Grade                         A5