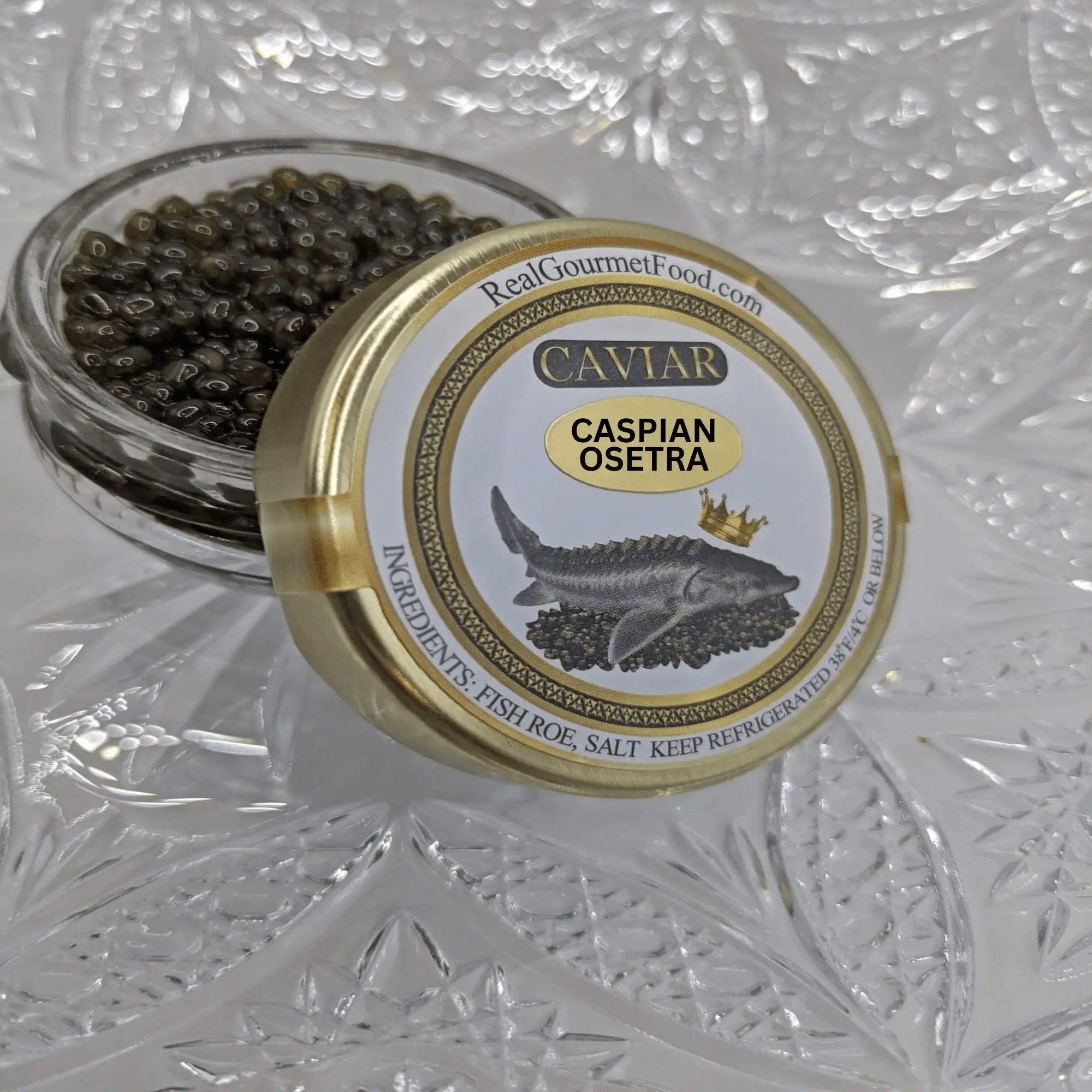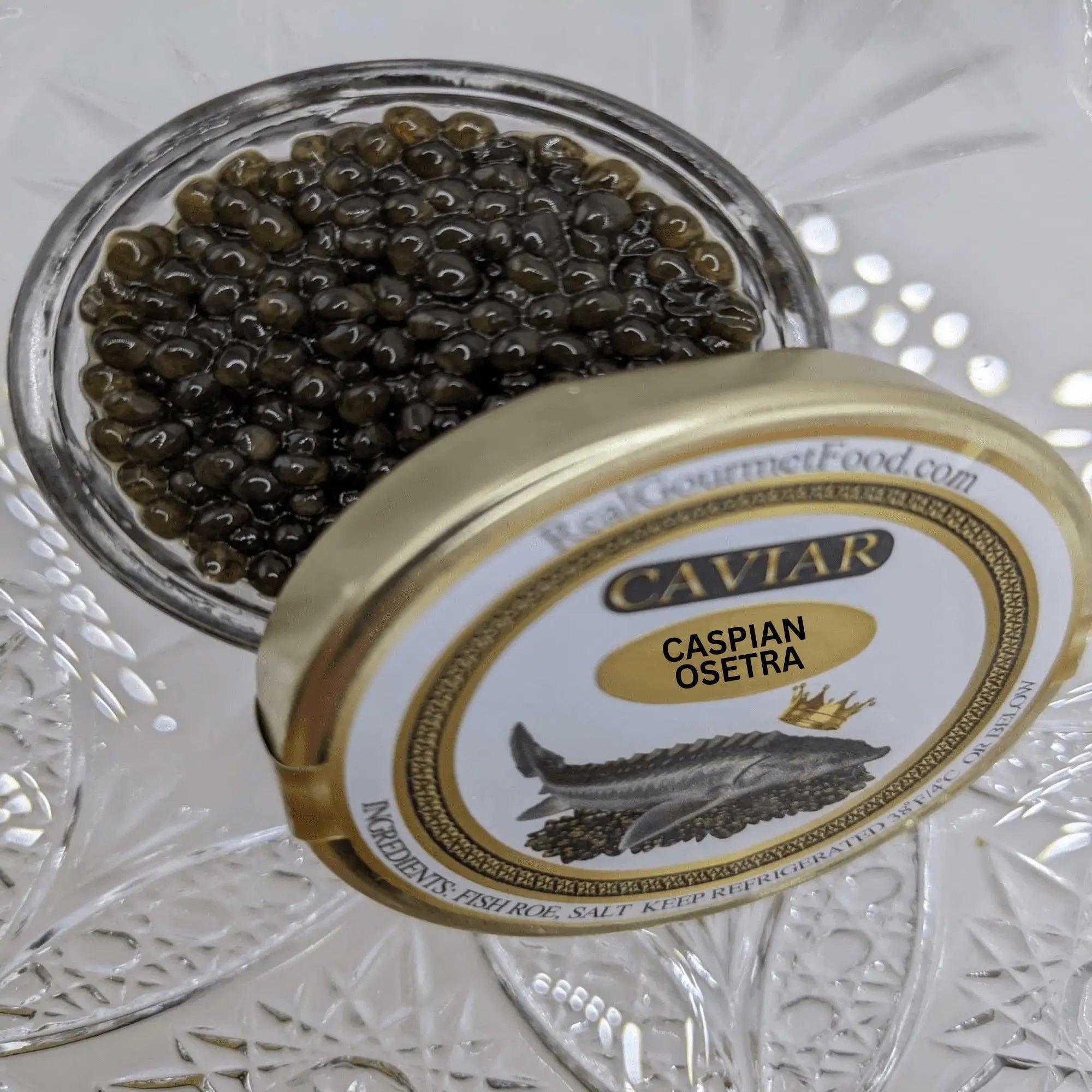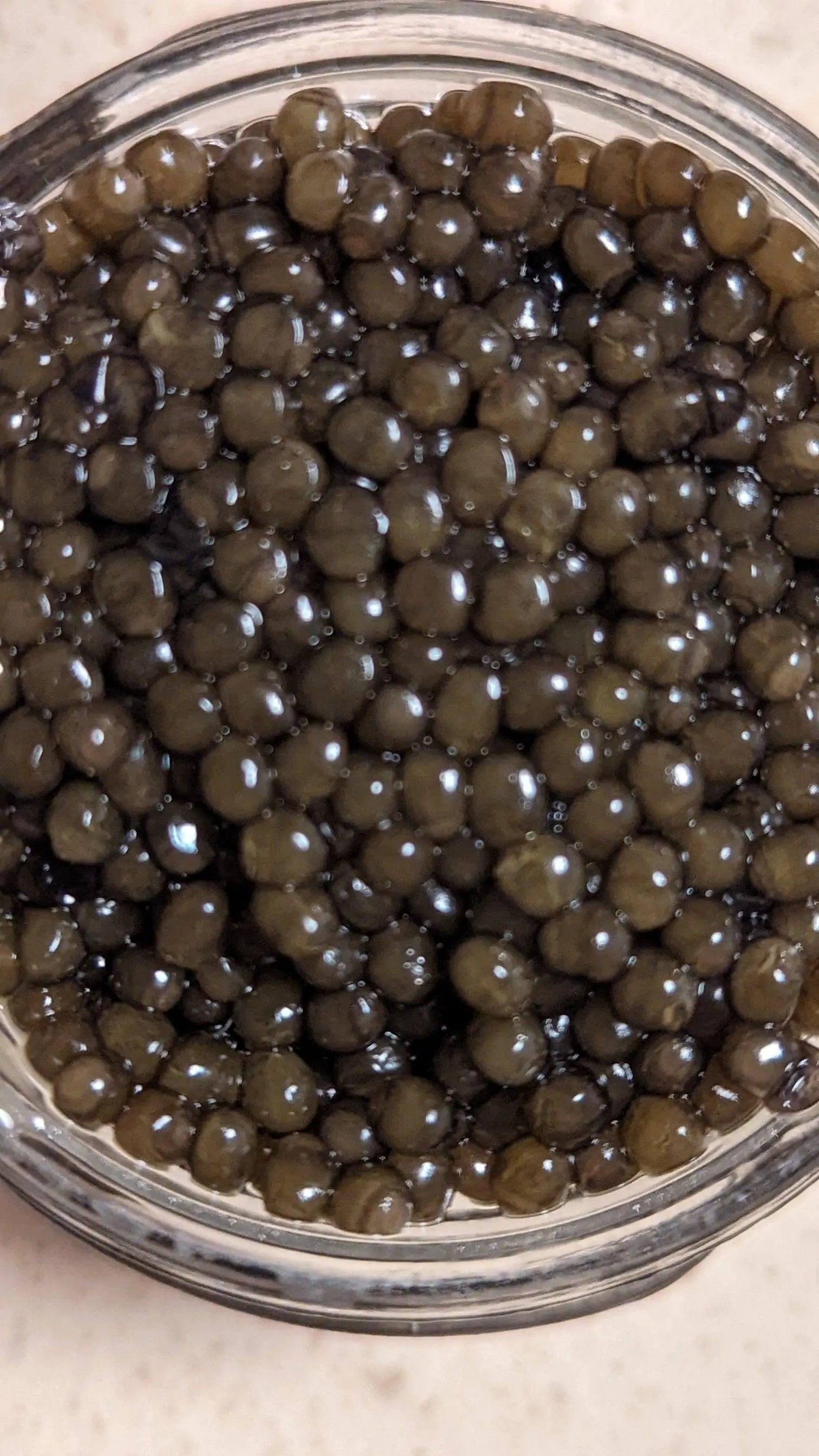 Products may slightly vary due to the nature of food item, lighting sources or computer monitor. Manufacturers may update packaging or change seasonally any time.
Caspian Osetra Royal Amber Caviar
NOTE: All perishable products ship overnight by default. Overnight shipping comes with a premium price. Here's how to get FREE shipping. CLICK HERE
Have a Question?
Description
Discover for yourself why there is so much hype about this Tasty Caviar.  The Jar is filled with premium quality Osetra Royal Amber Caviar 'Malossol' grade from various regions, giving you a chance to taste the special flavor of each area.

Leave the best for last! Out of three main types of caviar, sturgeon roe from the Caspian Sea is considered the highest quality and most flavorful one. This is why more and more people can't resist its addictive taste and texture. It gives a particular feeling of well-being and makes your tongue dance in delight.

Royal AMBER Osetra Caviar is the favorite of many gourmets around the world. A gift of true luxury, this impressive jar of black caviar is certain to impress. Perfect as a gift or for setting the stage for a memorable dinner party.
Long-term partnerships with all supplying aquafarms allow our distributors to monitor the entire process from harvest to the product's delivery to our customers. 
Packaging:

Jar / Tin

Storage:

1 Month Refrigerated 38°F / 4°C, Unopened. Do not freeze or refreeze. Consume within 3 days of opening.

Appearance:

Silky, well packed pearls with shades of gray and amber. 

Flavor:

Unique clean, sweet, crisp, and subtle 'nutty' taste

Texture:
Firm, juicy 

Size:

Large to medium-size grains

Sizes for sampling
offered in:
0.5 to 2.0 oz
Scientific Name:
Gueldenstaedti
Trade Names: 
Crown Ossetra / 

Caspian Osetra Royal Amber 

Thaw:
If ever frozen, thaw In the fridge, slowly. Never thaw at room temperature. Never cut into frozen caviar with a knife or pick at frozen caviar.