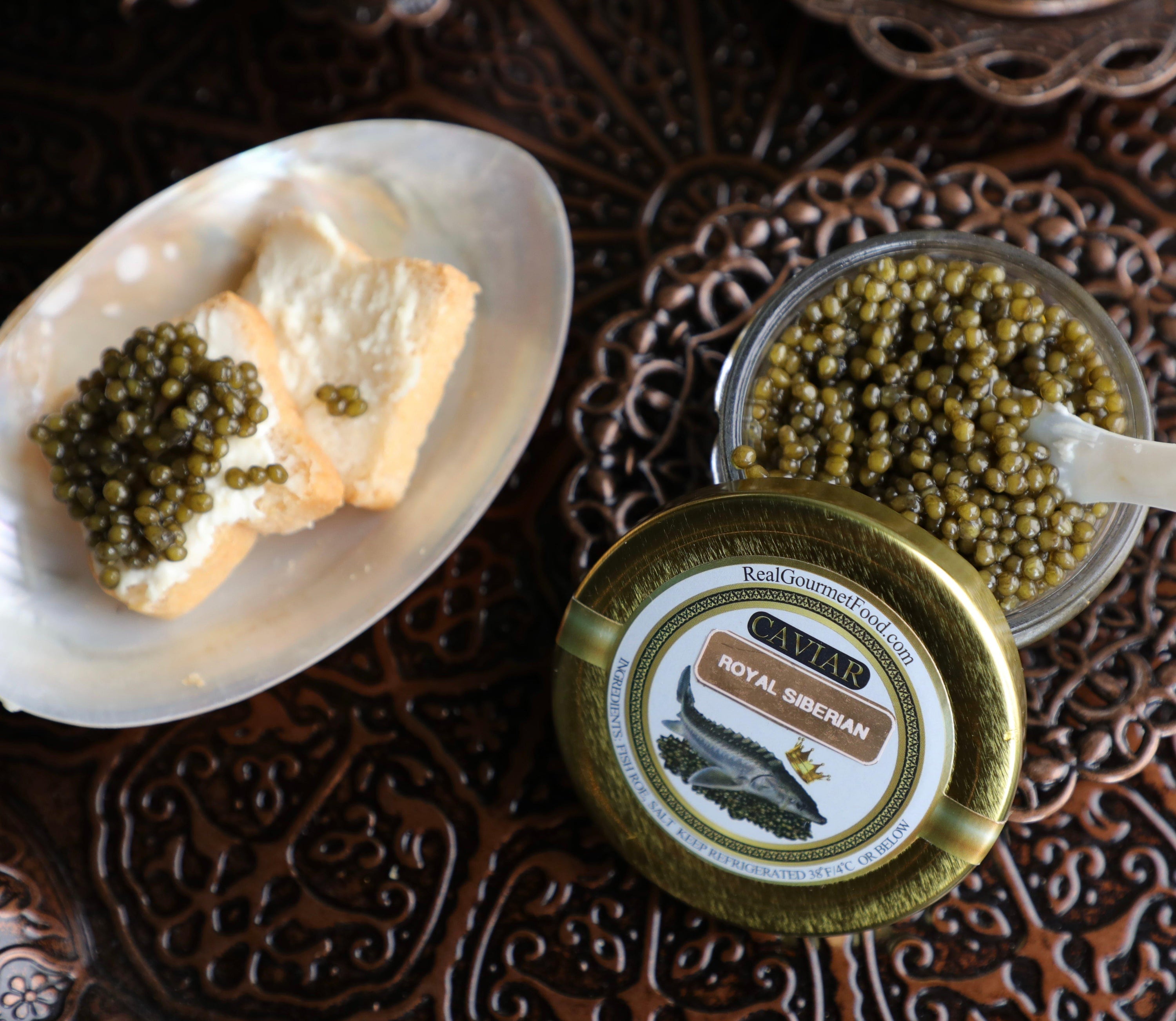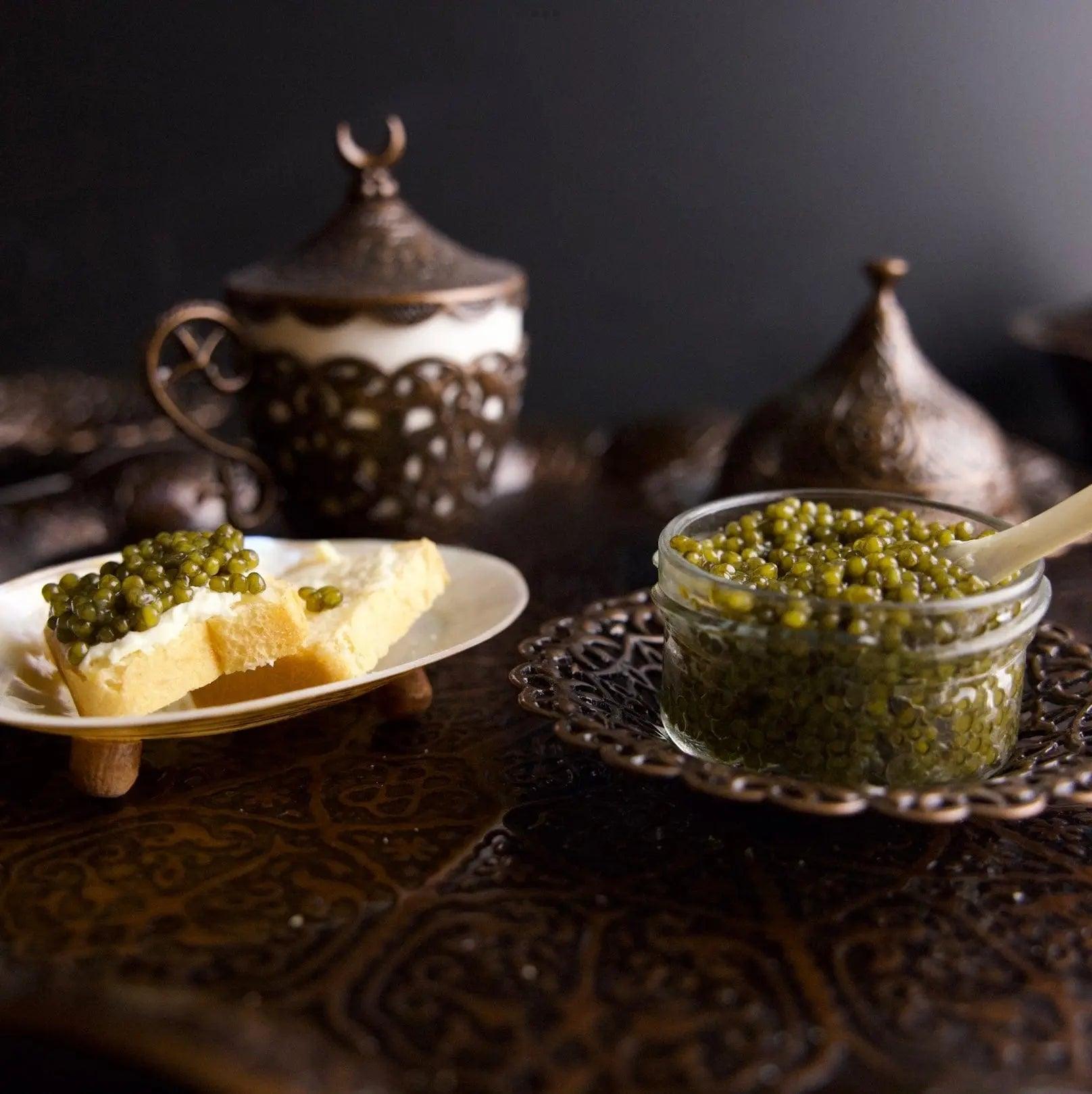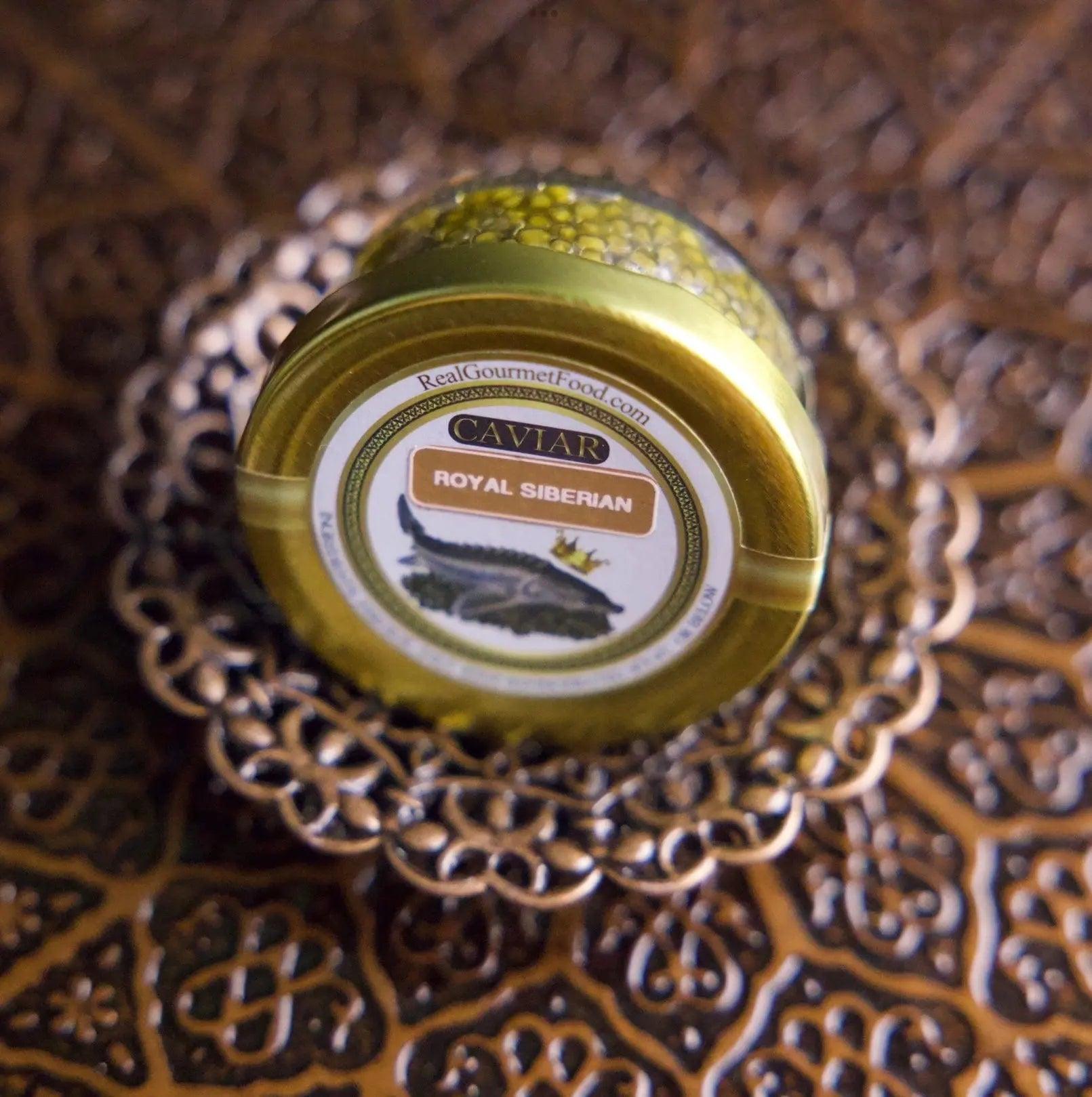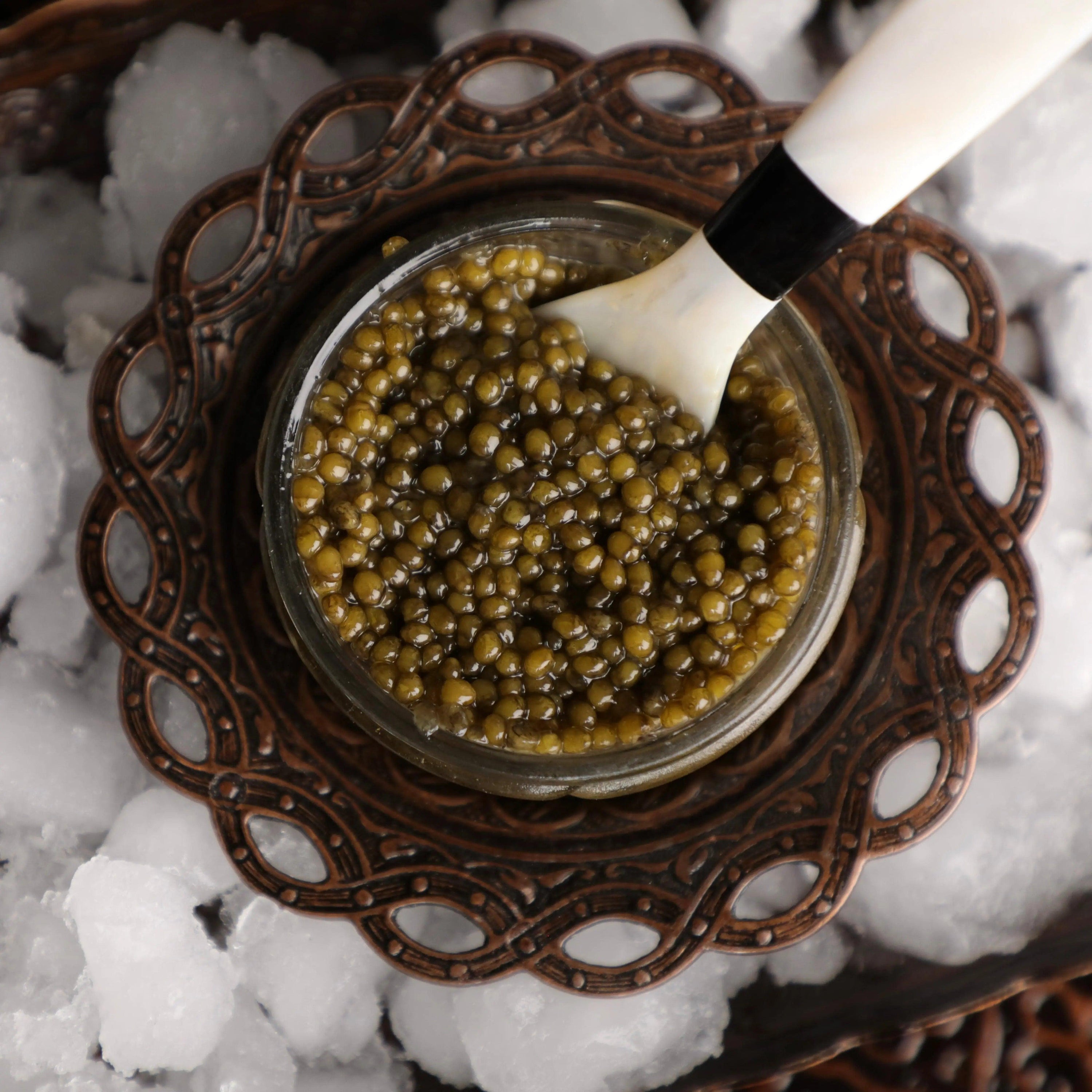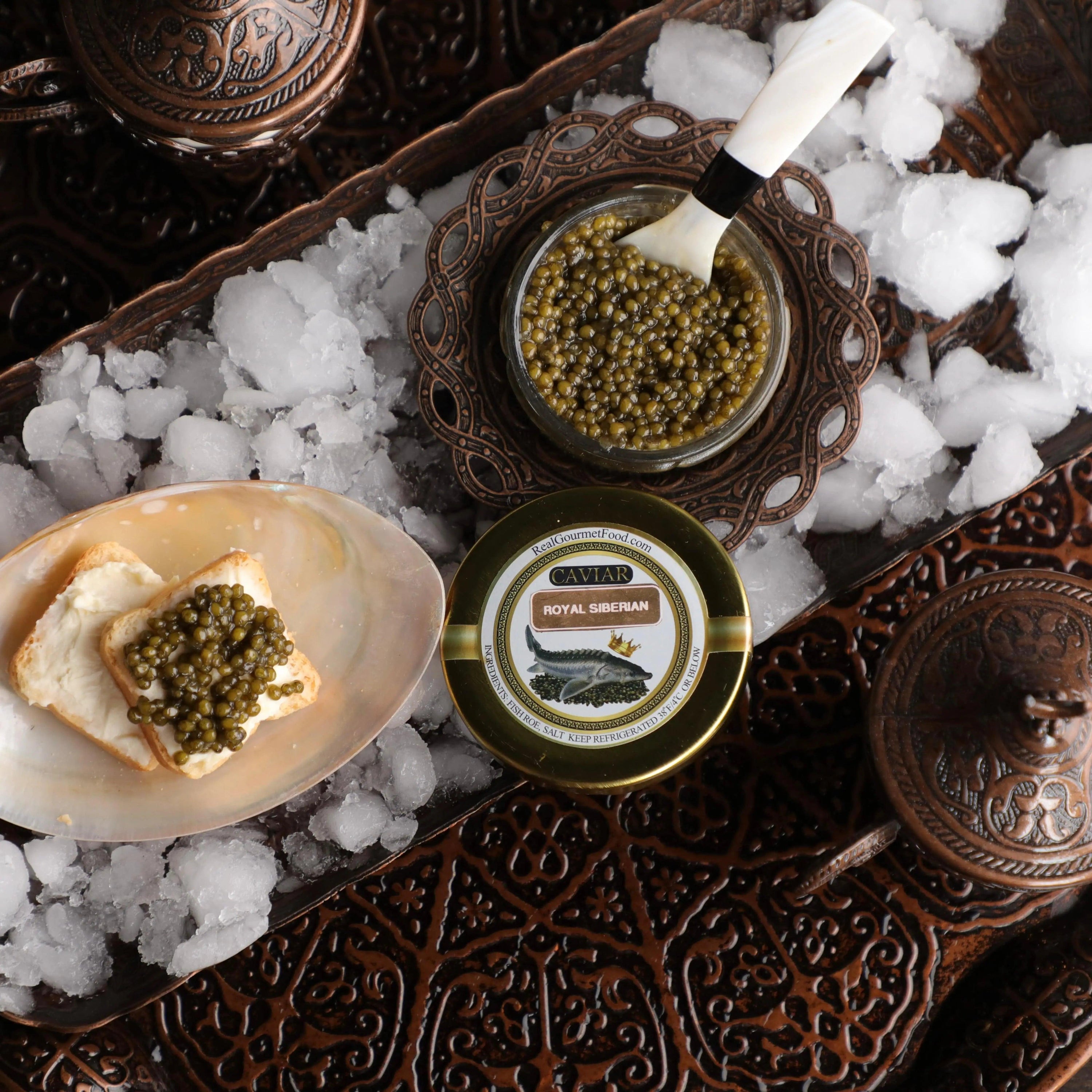 Products may slightly vary due to the nature of food item, lighting sources or computer monitor. Manufacturers may update packaging or change seasonally any time.
Royal Siberian Caviar
Buy more, save more per ounce!
$188.00 / oz
NOTE: All perishable products ship overnight by default. Overnight shipping comes with a premium price. Here's how to get FREE shipping. CLICK HERE
Have a Question?
Description
Royal Siberian
Packaging
Jar / Tin
Preparation
Fresh, Cured with Salt
Shelf Life Refrigerated
4 to 6 weeks
Storage Type
Only Refrigerated (do not freeze)
Shipping
The product is perishable and will be shipped via Overnight shipping
Origin
Qiandoa Lake
Raised

Farmed
Sizes for sampling
offered in:
1.0 to 2.0 oz
Thaw
If ever frozen, thaw In the fridge, slowly. Never thaw at room temperature. Never cut into frozen caviar with a knife or pick at frozen caviar.
Storage
1 Month Refrigerated 38°F / 4°C, Unopened. Do not freeze or refreeze. Consume within 3 days of opening.