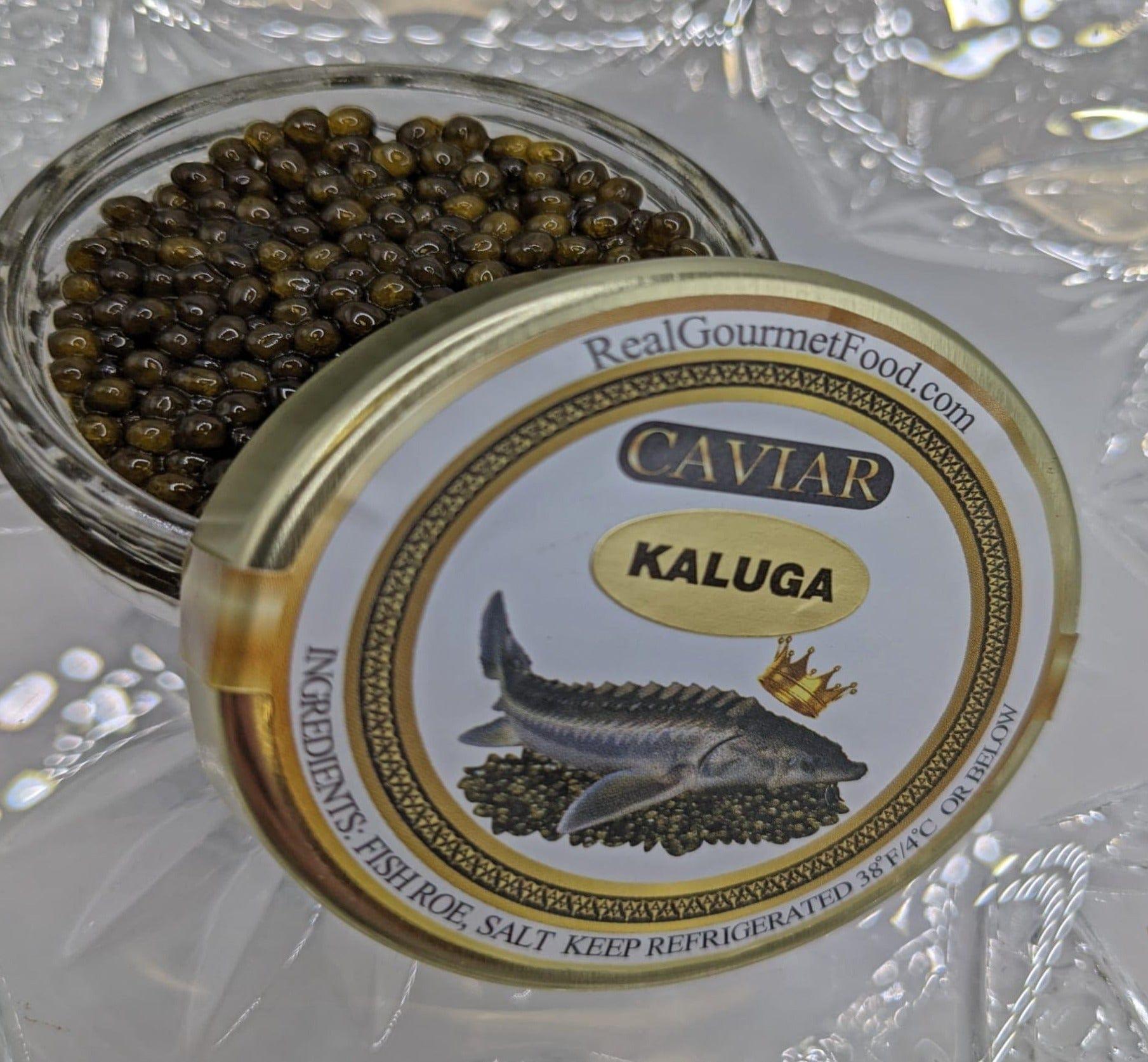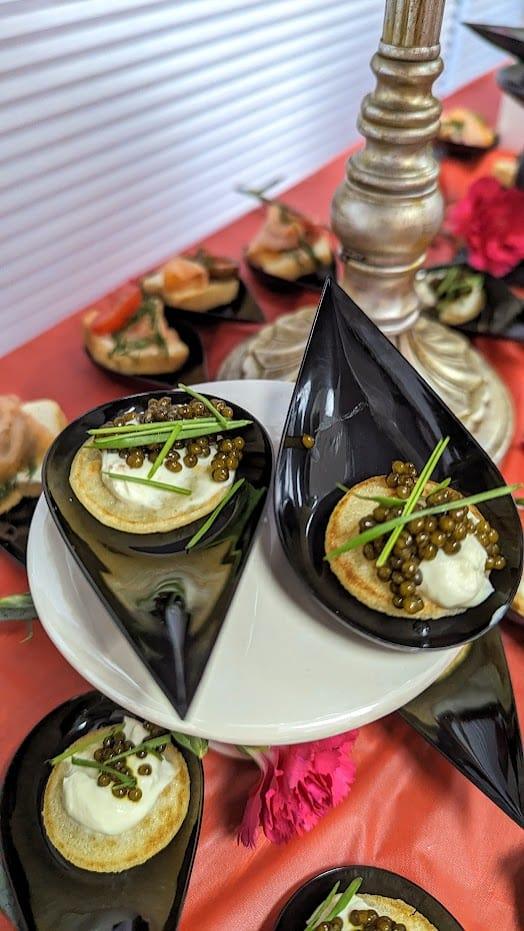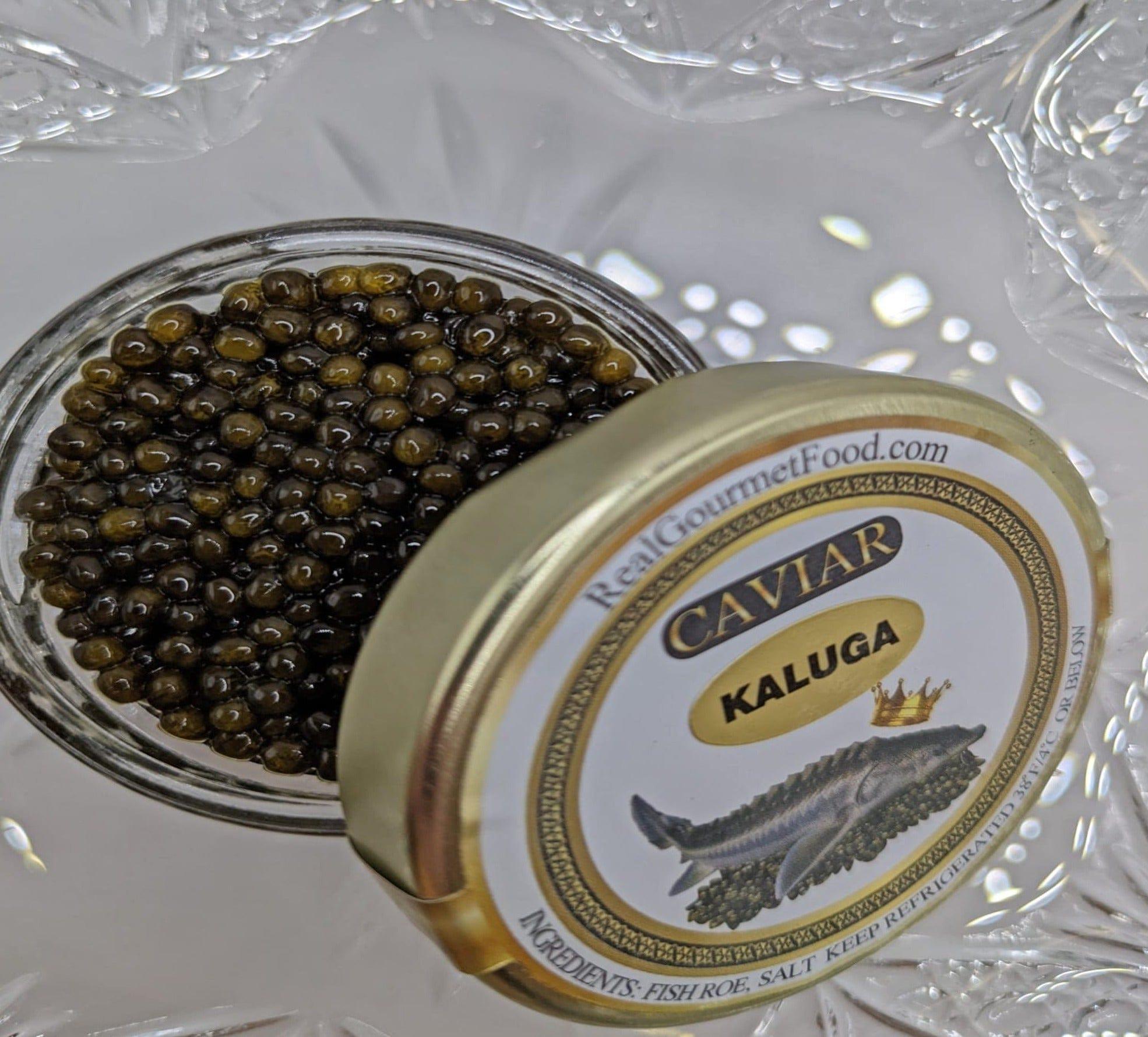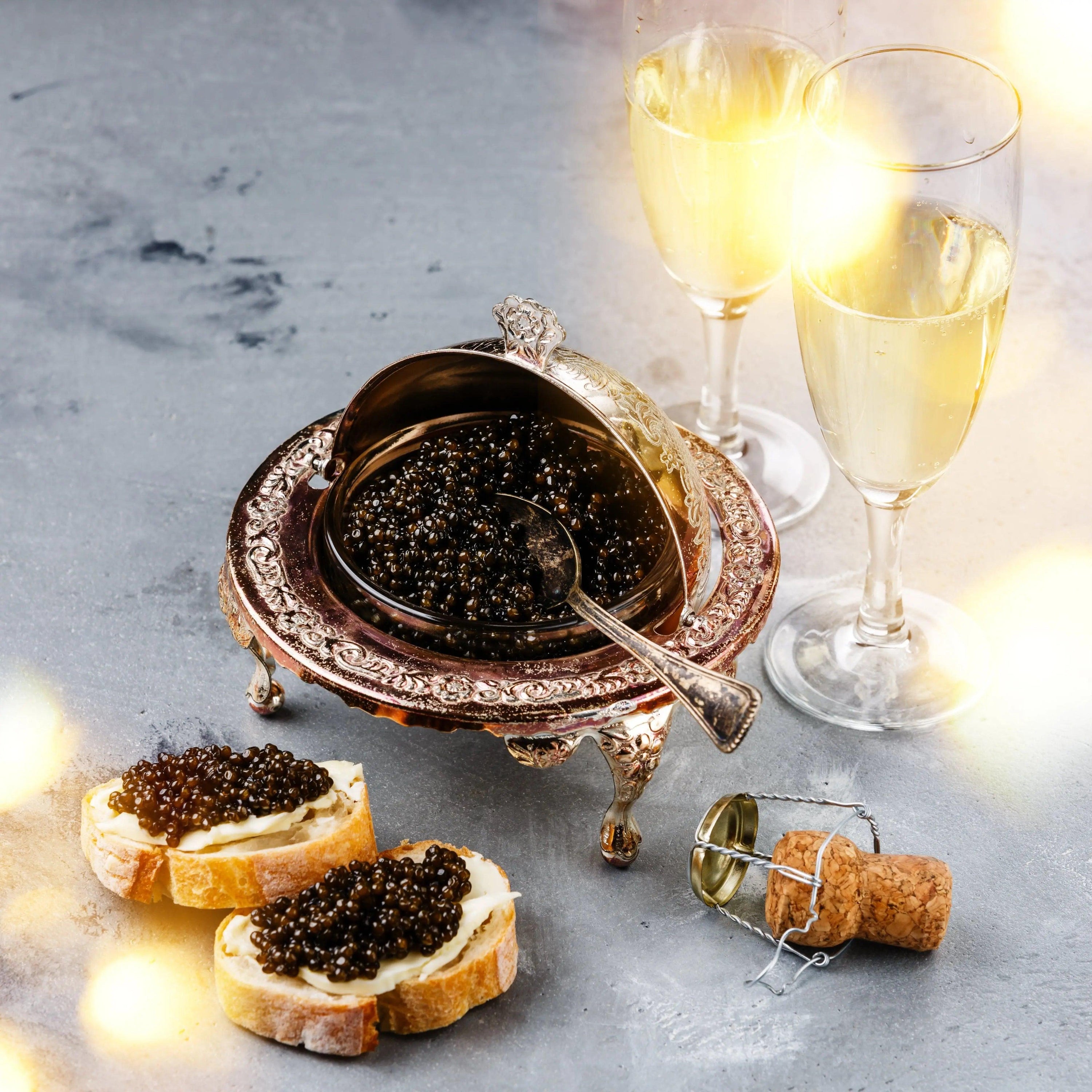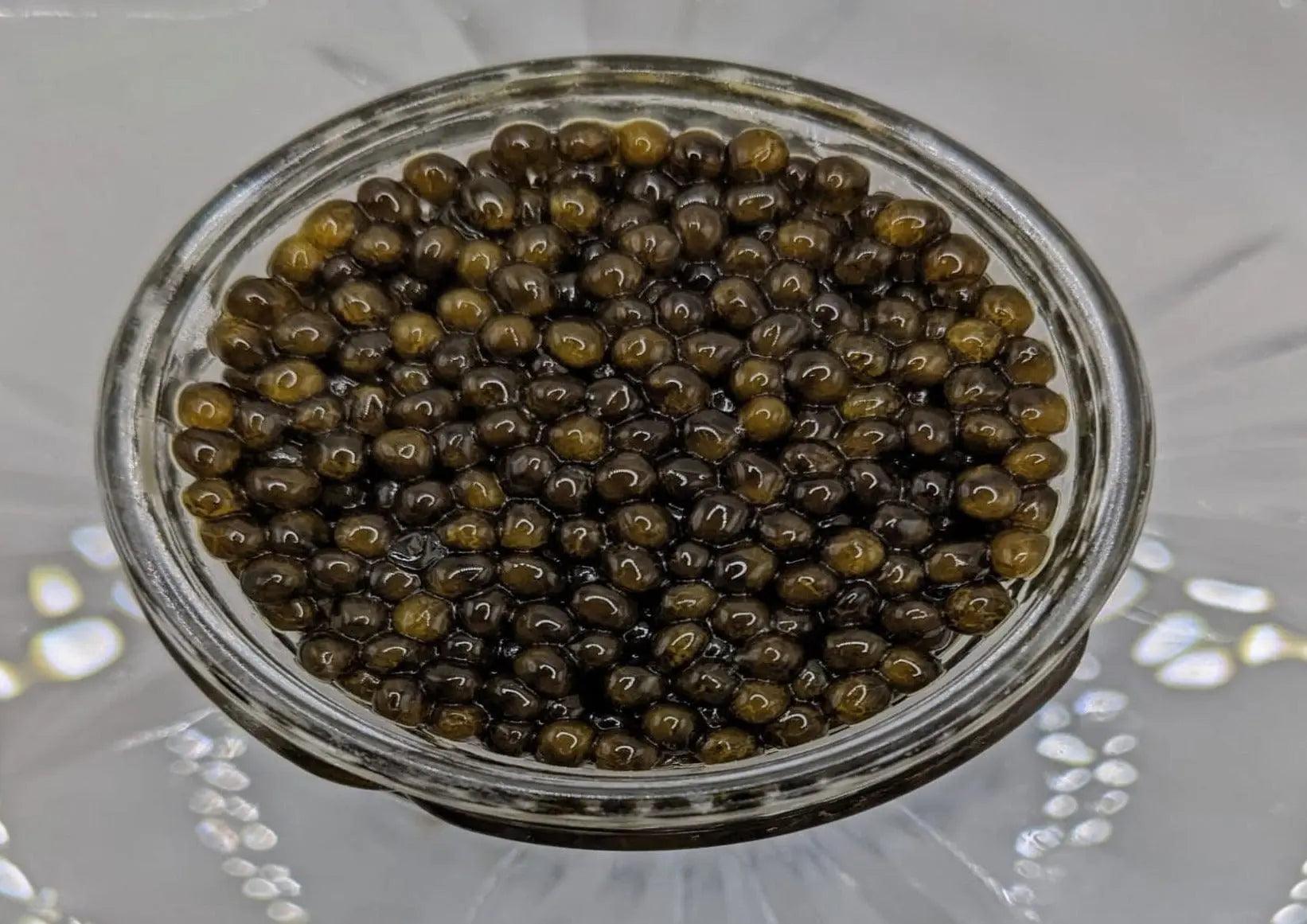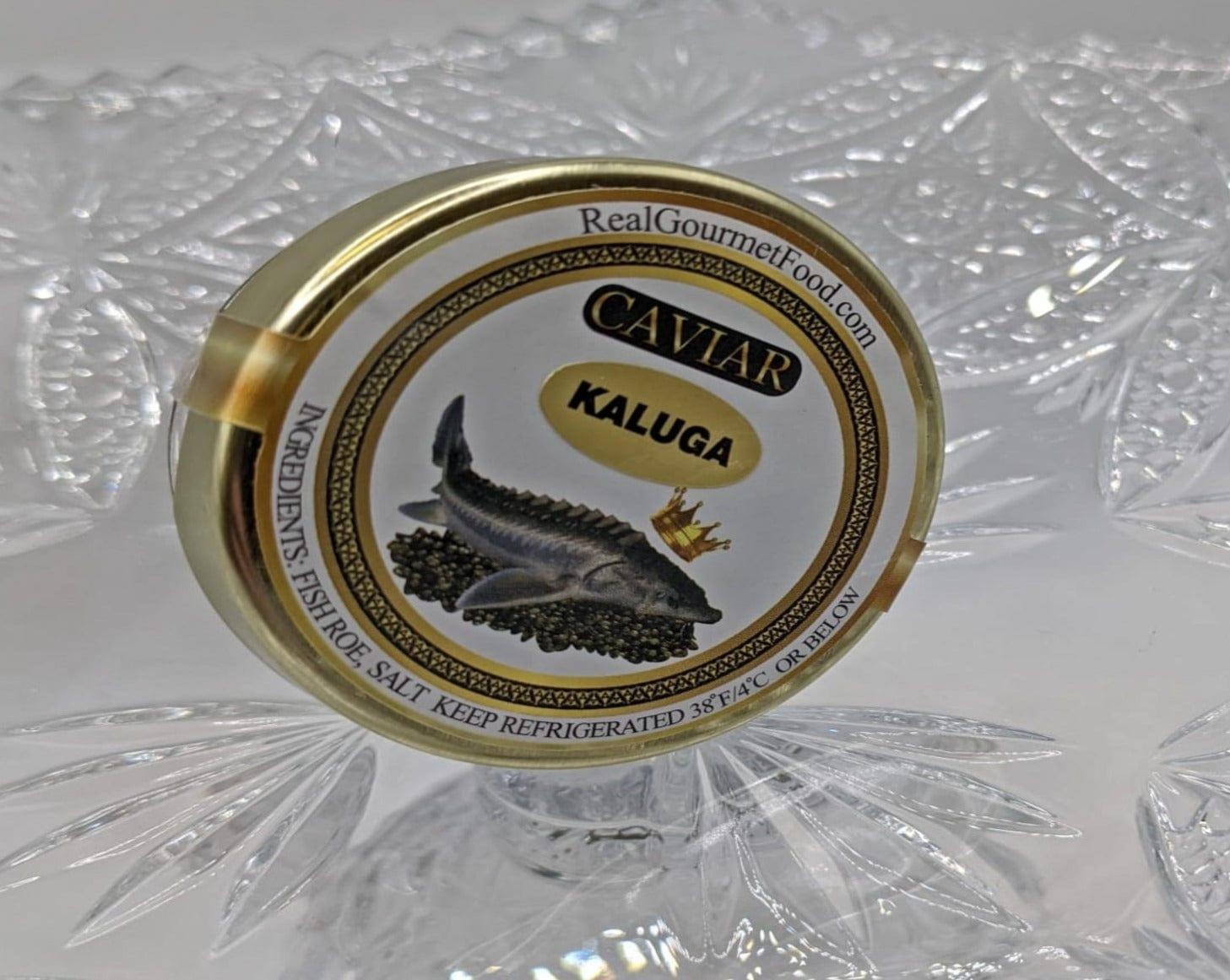 Products may slightly vary due to the nature of food item, lighting sources or computer monitor. Manufacturers may update packaging or change seasonally any time.
Kaluga Amur Hybrid Caviar
Regular price
$84.00
$64.99
Subscription • Save
Buy more, save more per ounce!
$64.99 / oz
NOTE: All perishable products ship overnight by default. Overnight shipping comes with a premium price. Here's how to get FREE shipping. CLICK HERE
Have a Question?
Description
Kaluga Amur Hybrid Caviar
It's love at first taste as these silky and smooth pearls from the sea pop in your mouth and leave you craving more. Very nice, consistent product. 
Make any event more luxurious and memorable with Kaluga Fusion ROYAL Amber Caviar. This caviar comes from  top-grade roe and has succulent flavor and texture. 
Kaluga caviar, a hybridized caviar from sturgeon raised in the freshwater Qiandao Lake, an environment close to its natural habitat. In fresh drinking water, free of pollutants, Kaluga Caviar makes a great substitute for Beluga due to its related genus.
This tasty Caviar has its own unique flavor of hints of fruit and nut. Slightly briny and nutty in flavor. This makes a 
Enjoy it your favorite way such as on toast points, crepes, or blinis over some crème Fraiche for a truly unforgettable experience. Kaluga caviar would be a wonderful addition to any restaurant or bar menu and would also make a great gift item.
It pairs very well with a glass of dry white wine or champagne brut. 

We carry three Kaluga hybrid black caviars to choose from. This is the most budget friendly one and will not disappoint in taste or presentation.
Genetic Name
Dauricus and Schrenckii

Packaging:

Jar / Tin

Caviar Fish & Grade:

Kaluga, Grade 1.0

Shelf Life Refrigerated:

 1 month refrigerated. Consume within one week of opening. 

 

Storage:

1 Month Refrigerated 38°F / 4°C, Unopened. Do not freeze or refreeze. Consume within 3 days of opening.

Color:

Dark Brown-Dark Gray color

Appearance:

glossy, crisp finish

Flavor:

Fruity nutty slightly briny flavor and unique. Full-flavored after taste. 

Size:

Large pearls 2.8-3.0 mm

Texture
Firm, consistent. 
Sizes for sampling
offered in:
0.5 to 2.0 oz
Thaw:
If ever frozen, thaw In the fridge, slowly. Never thaw at room temperature. Never cut into frozen caviar with a knife or pick at frozen caviar.
Really great
rich and buttery. will order again
Really great
rich and buttery. will order again