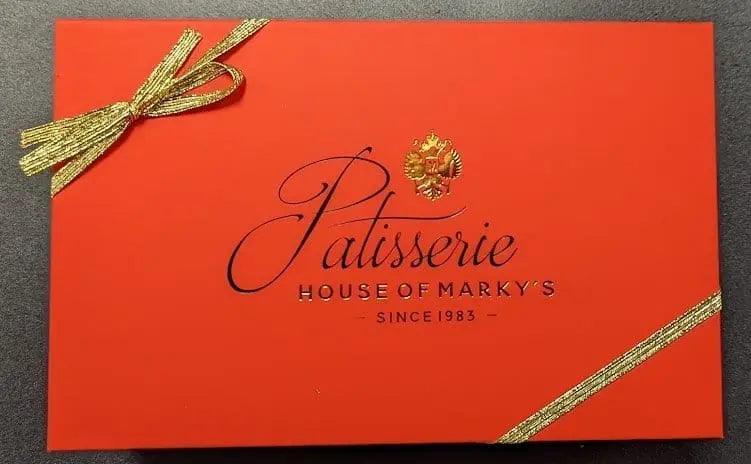 Products may slightly vary due to the nature of food item, lighting sources or computer monitor. Manufacturers may update packaging or change seasonally any time.
Almond Macarons Gift Box - FRANCE
Regular price
$37.00
$34.99
Subscription • Save
NOTE: All perishable products ship overnight by default. Overnight shipping comes with a premium price. Here's how to get FREE shipping. CLICK HERE
Have a Question?
Description
Indulge in the taste of France with these Almond Macarons in Gift Box. With 12 exquisite macarons, this assortment of delicate and flavorful treats is perfect for any occasion.
Say "I love you" in a unique and delicious way, gift it, or simply treat yourself to a moment of decadence.
🍪 Our Almond Macarons are made with almond flour, egg whites, and sugar, and are filled with rich, creamy ganache in six mouth-watering flavors: vanilla, pistachio, coffee, raspberry, lemon, and chocolate. With their delicate texture and irresistible taste, these macarons are the perfect accompaniment to a cup of coffee or tea.
🎁 Our Almond Macarons in Gift Box is the perfect present for anyone who appreciates fine desserts and the rich flavors of French cuisine. They're ideal for special occasions like birthdays, anniversaries, or even as a sweet surprise for someone you love.
👨‍🍳 To serve, simply remove the macarons from the gift box and let them come to room temperature for 10-15 minutes. This will allow the flavors to fully develop and the macarons to soften slightly, making them even more delightful to eat.
🍮 Looking for the perfect dessert drink to pair with your Almond Macarons? Try a sweet and creamy hot chocolate or a rich espresso. These drinks will perfectly complement the delicate flavors of the macarons and provide the perfect end to a perfect meal.
👑 Macarons have a rich and fascinating history dating back to the 16th century, when they were created in Italy and introduced to France by Catherine de Medici. Since then, macarons have become a symbol of French elegance and sophistication, and have been enjoyed by people all over the world.
🚚 Please note that our Almond Macarons in Gift Box are perishable and must be shipped overnight to ensure freshness upon arrival. Order today and experience the delicious taste of France in the comfort of your own home.
 

Flavors

2 Vanilla, 2 Pistachio, 2 Coffee, 2 Raspberry, 2 Lemon, 2 Chocolate

Packaging
Box
Storage
Frozen

Origin
France
Pieces: 
12 per box