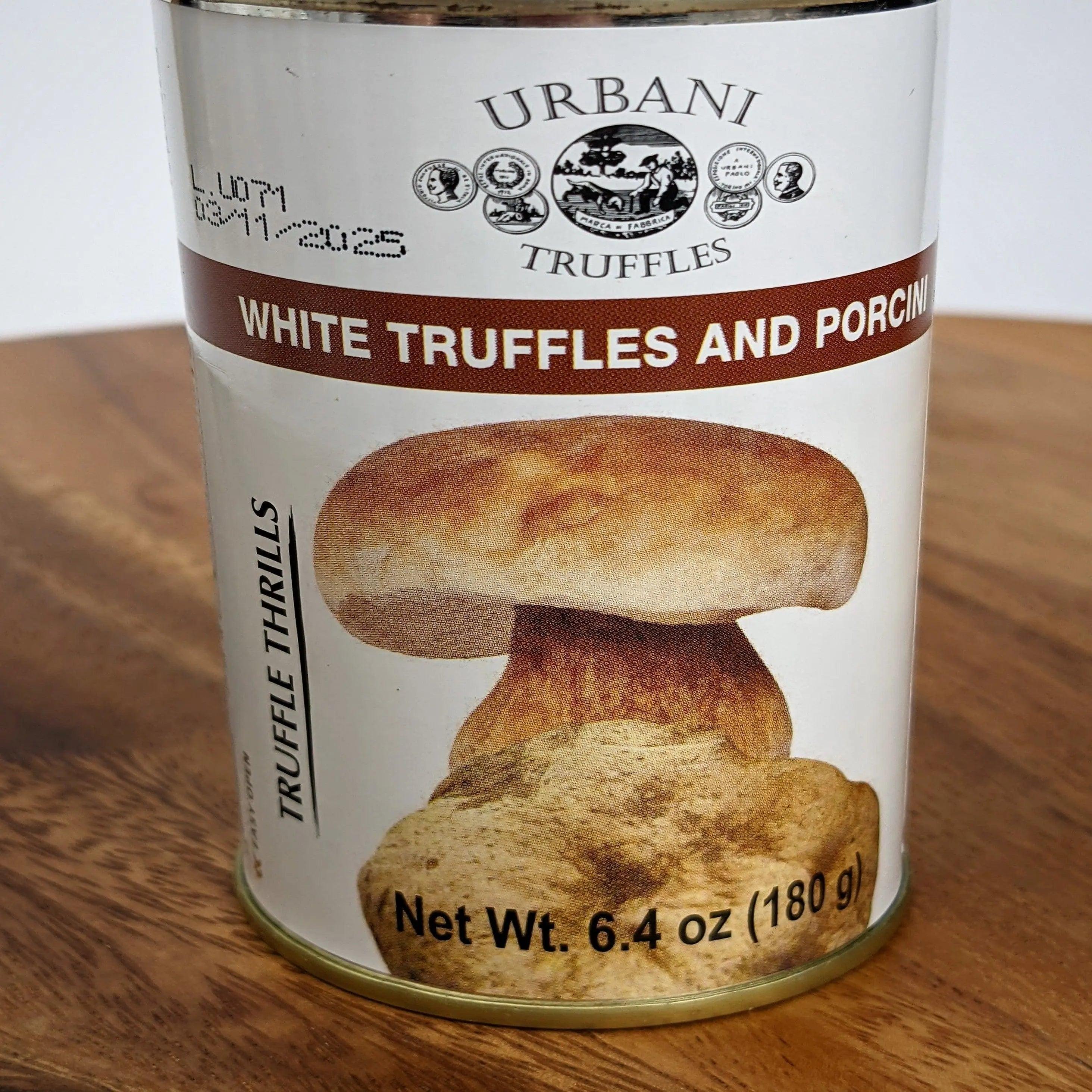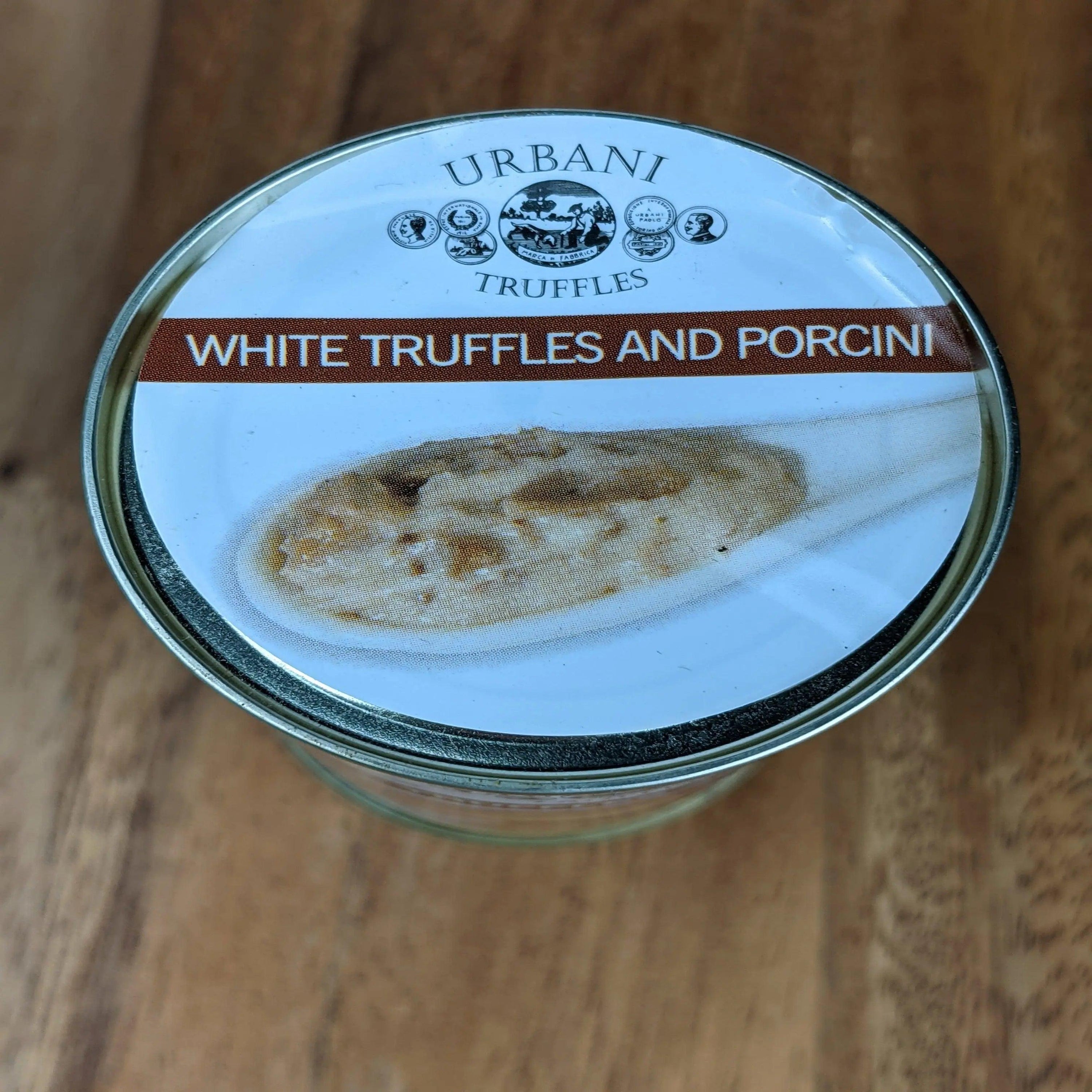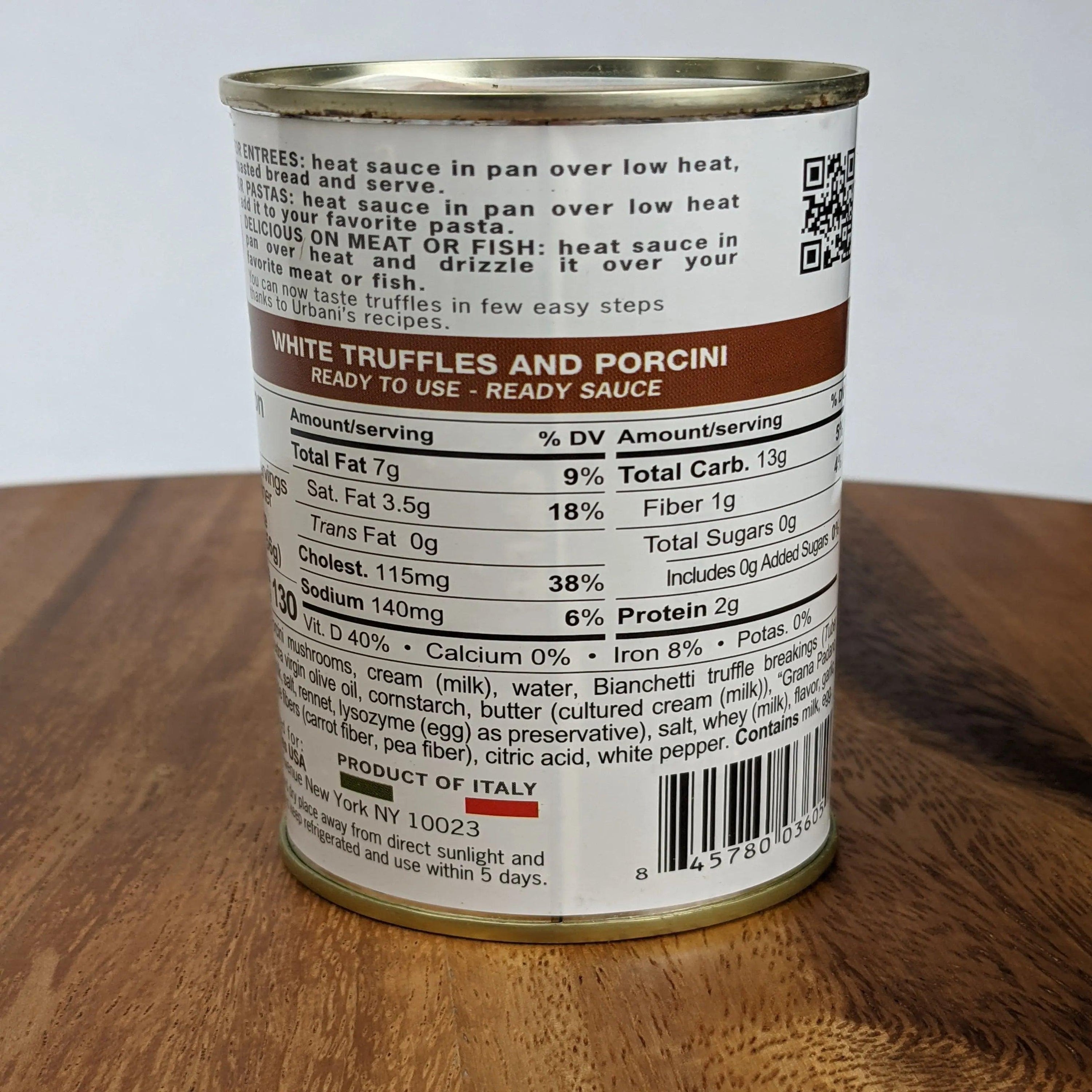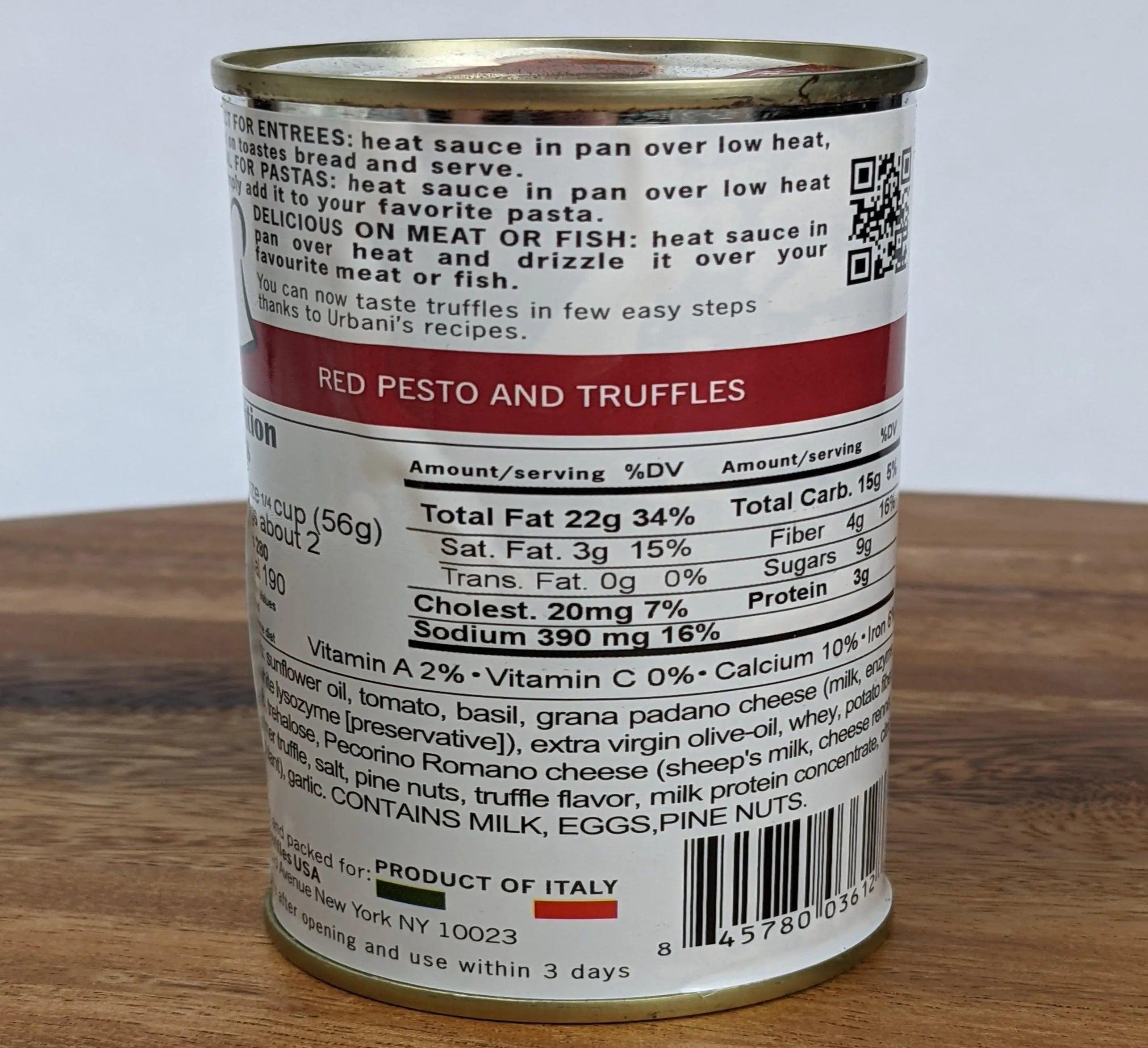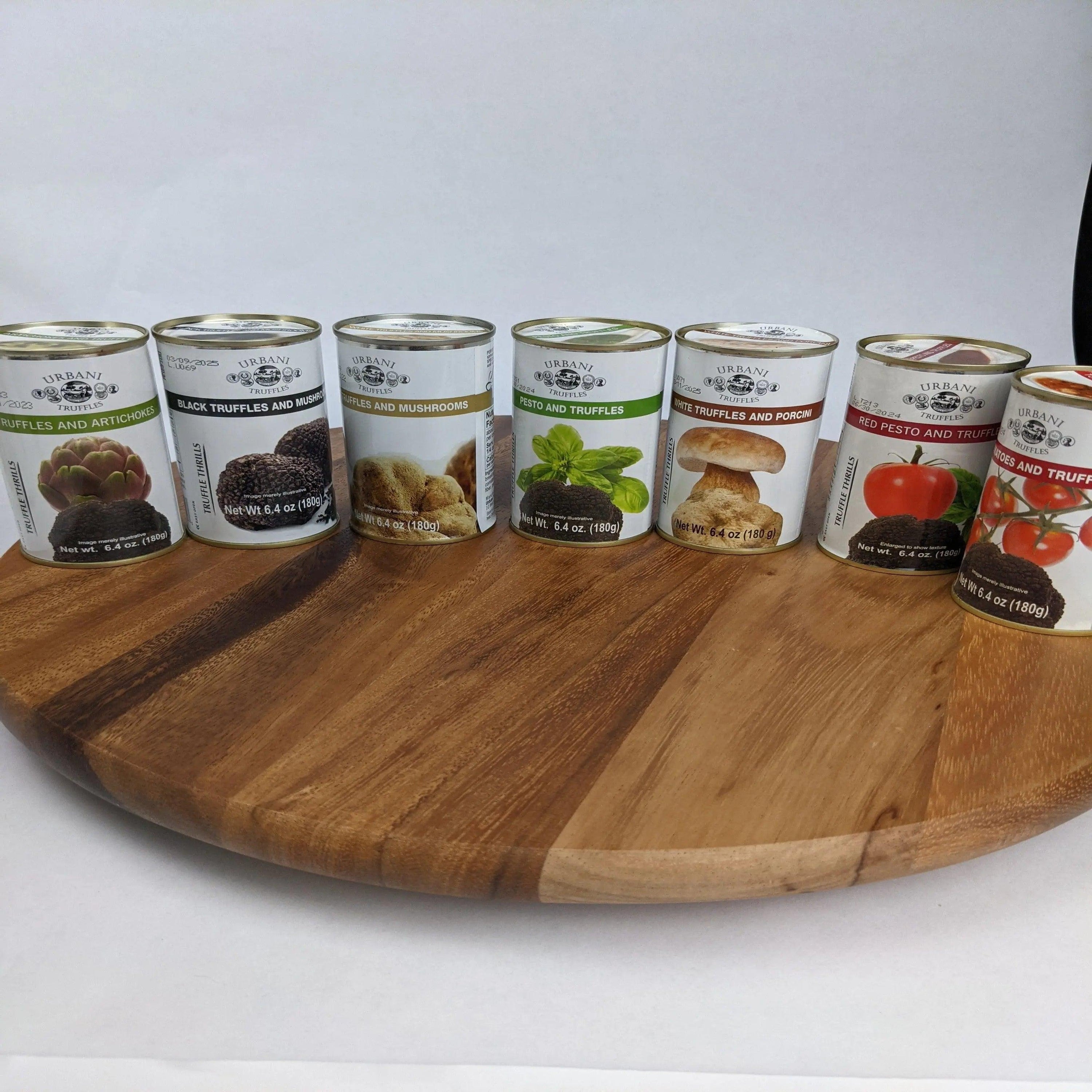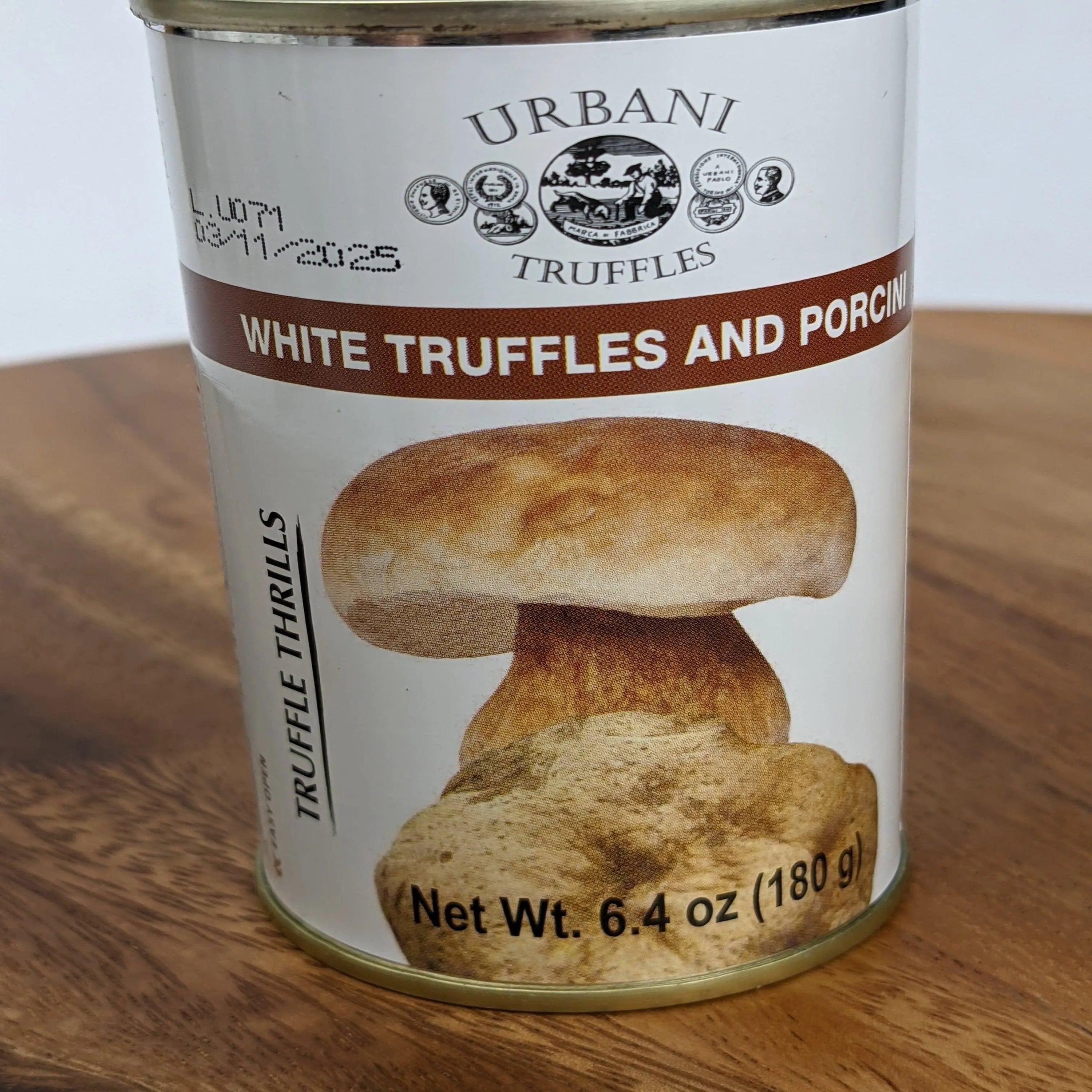 Products may slightly vary due to the nature of food item, lighting sources or computer monitor. Manufacturers may update packaging or change seasonally any time.
White Truffles and Porcini Sauce - ITALY
NOTE: All perishable products ship overnight by default. Overnight shipping comes with a premium price. Here's how to get FREE shipping. CLICK HERE
Have a Question?
Description
The White Truffles are considered one of the world's great delicacies. With their uniquely pungent aroma, they are eaten by themselves or used to create unforgettable sauces and spreads. Deeply flavorful and unctuous, our White Truffle Sauce is a classic way to accent soups, pasta, risottos, and more.
Porcini are meaty mushrooms with a rich, earthy flavor that are used in the traditional Italian dish "Porcini al Forno." Porcini are cooked in herbs and garlic, then freshly grated parmesan cheese is added to enrich the dish. It's quick and easy to make, has no meat, and is perfect for vegetarians–or anyone who loves fresh, flavorful food.
White Truffles and Porcini Mushrooms are a match made in culinary heaven. Their concentrated flavors create a puree that is both heartwarming and decadent. Serve it as a sauce with handmade tortellini, or as a companion to a juicy steak. Add a splash to a classic balsamic for a salad dressing or pasta sauce. Close your eyes and savor the proud history and rich taste of Italian food with this award-winning Porcini Sauce.
| | |
| --- | --- |
| Ingredients: | Porcini mushrooms (Boletus edulis ) 46% , heavy cream, water, extra virgin olive oil, maize starch (thickener), butter, bianchetto truffles (Tuber albidum pico ) 3%, grana padano cheese, salt, milk proteins, aroma, parsley, garlic, citric acid E330 (acidity corrector), white pepper |
| Net weight: | 6.1 oz |
| Origin: | Italy |
| Brand: | Urbani |
| Packaging: | Tin |
| Storage Type: | Cool & Dry |