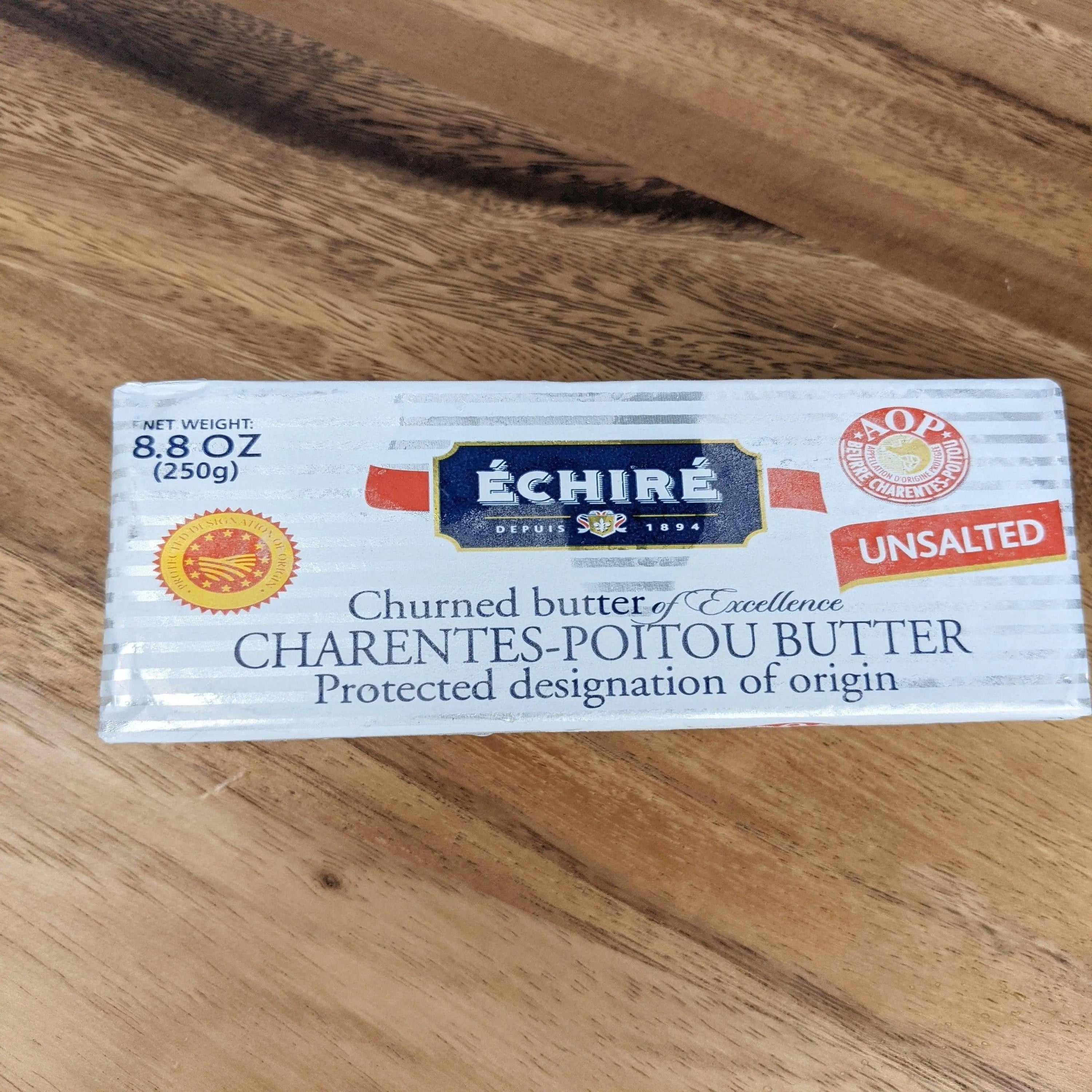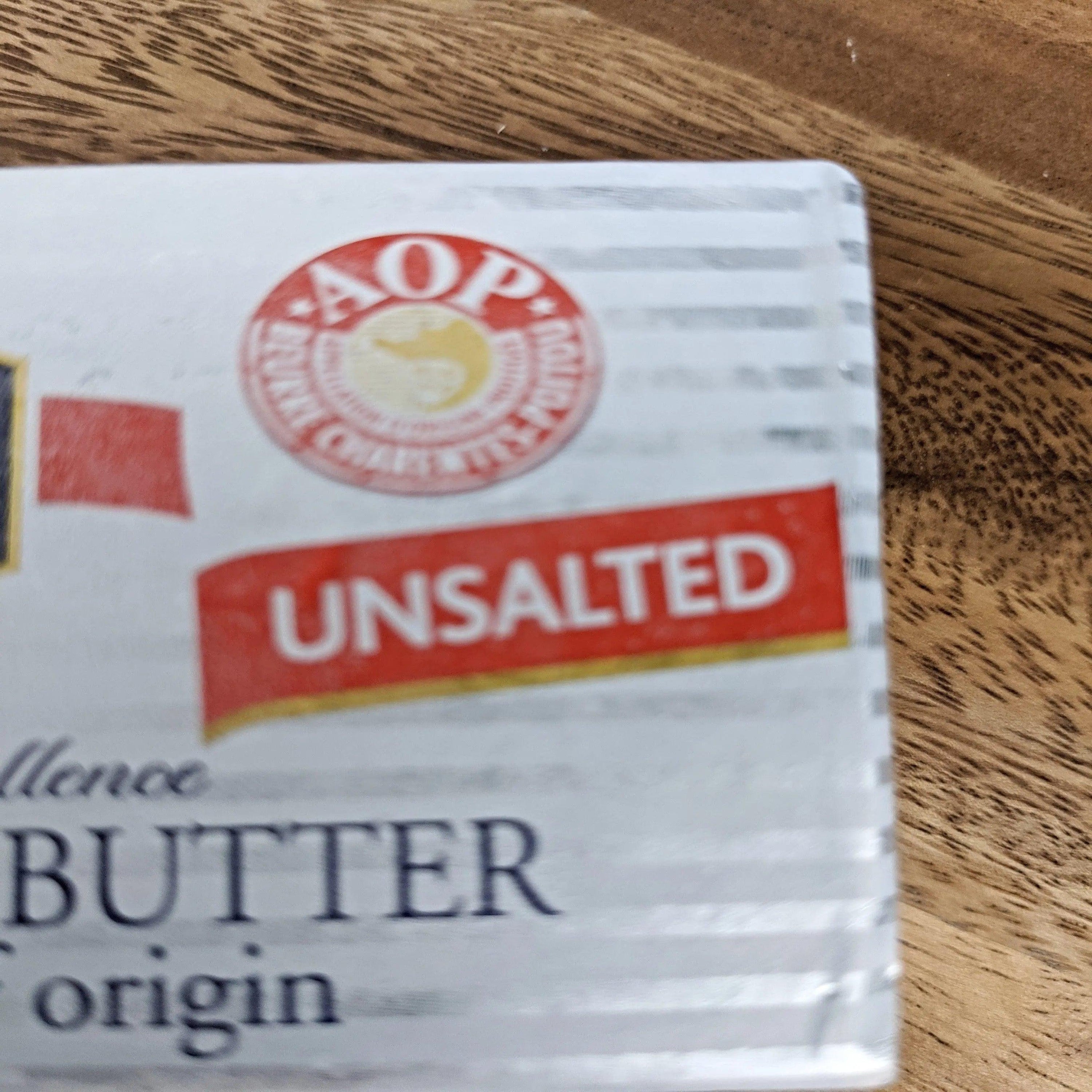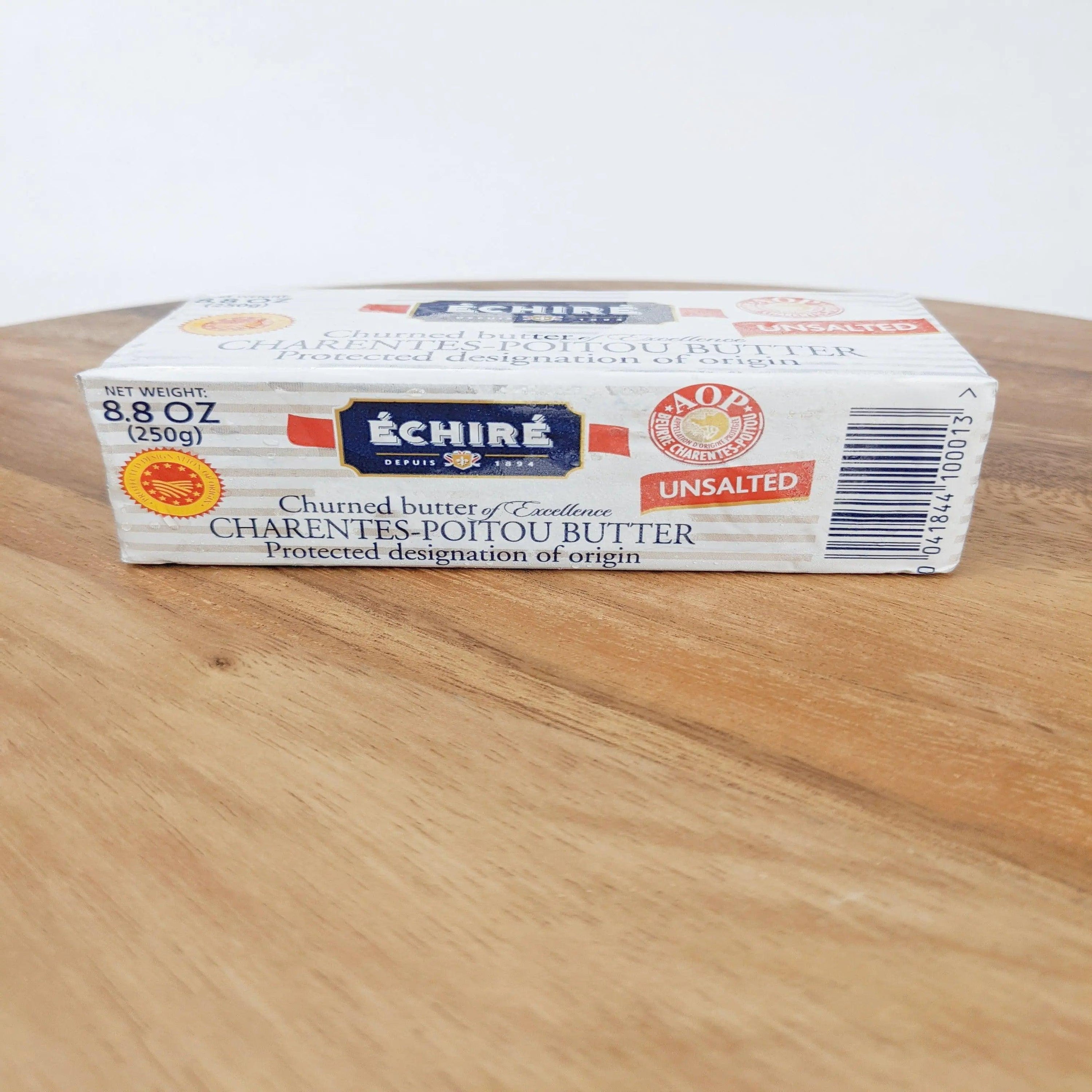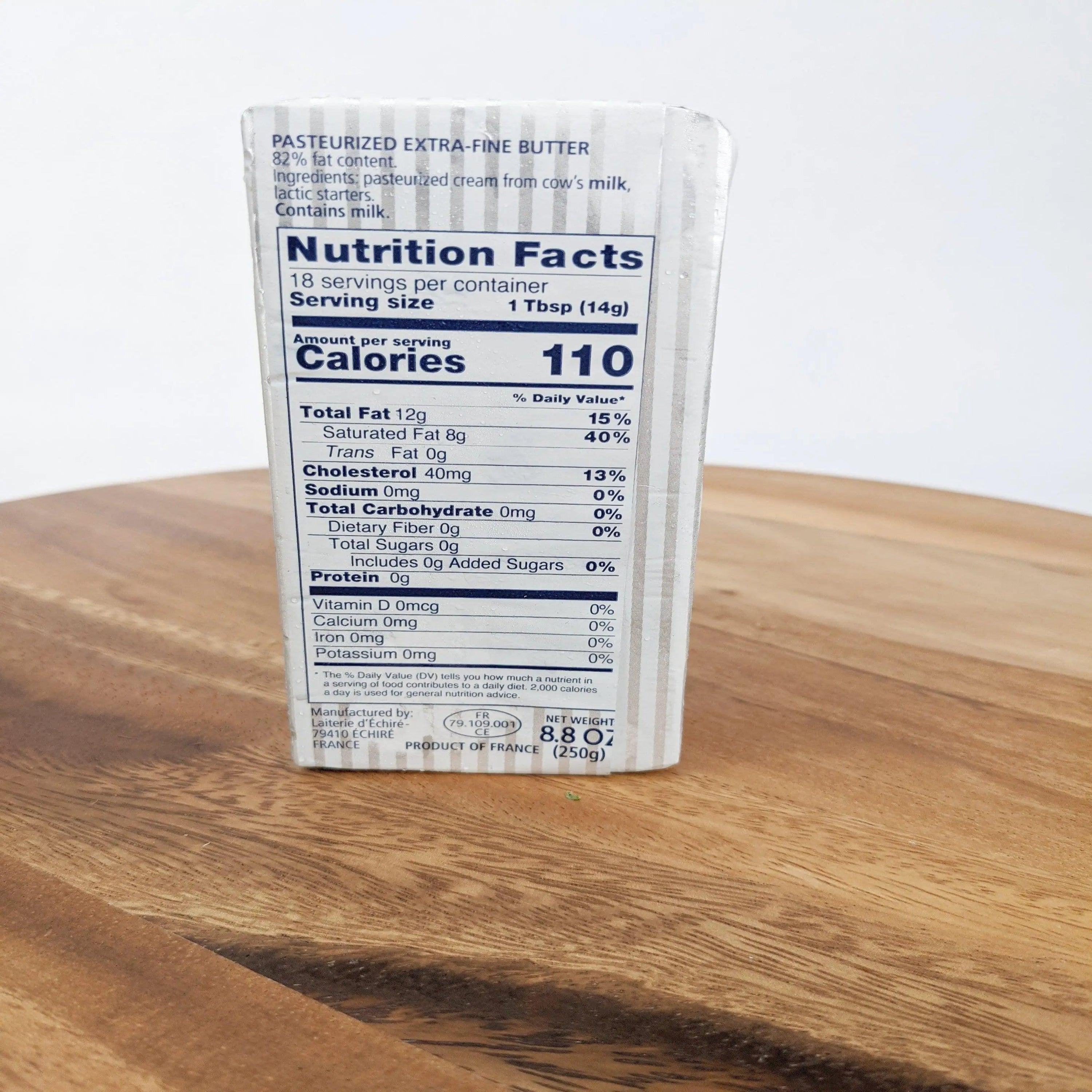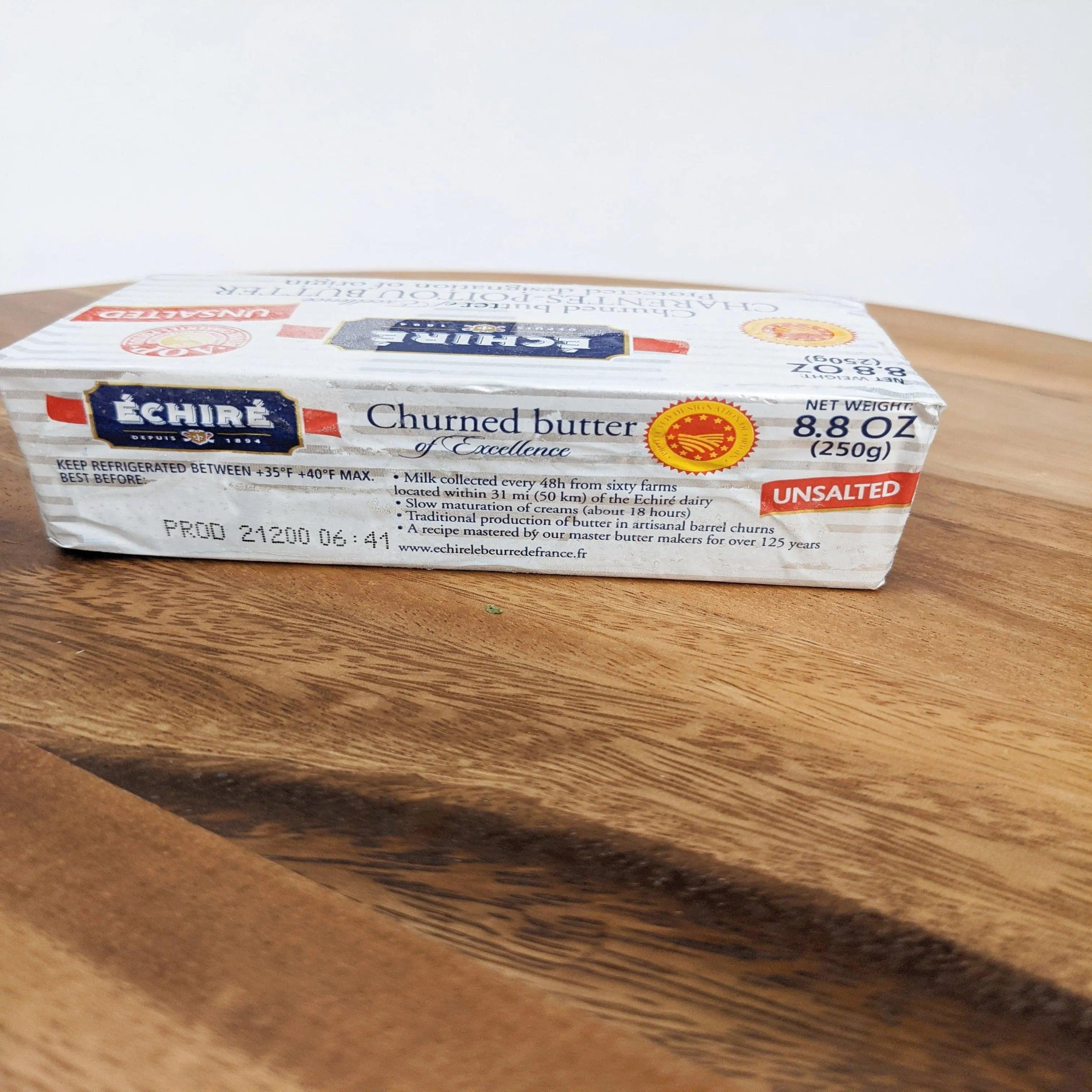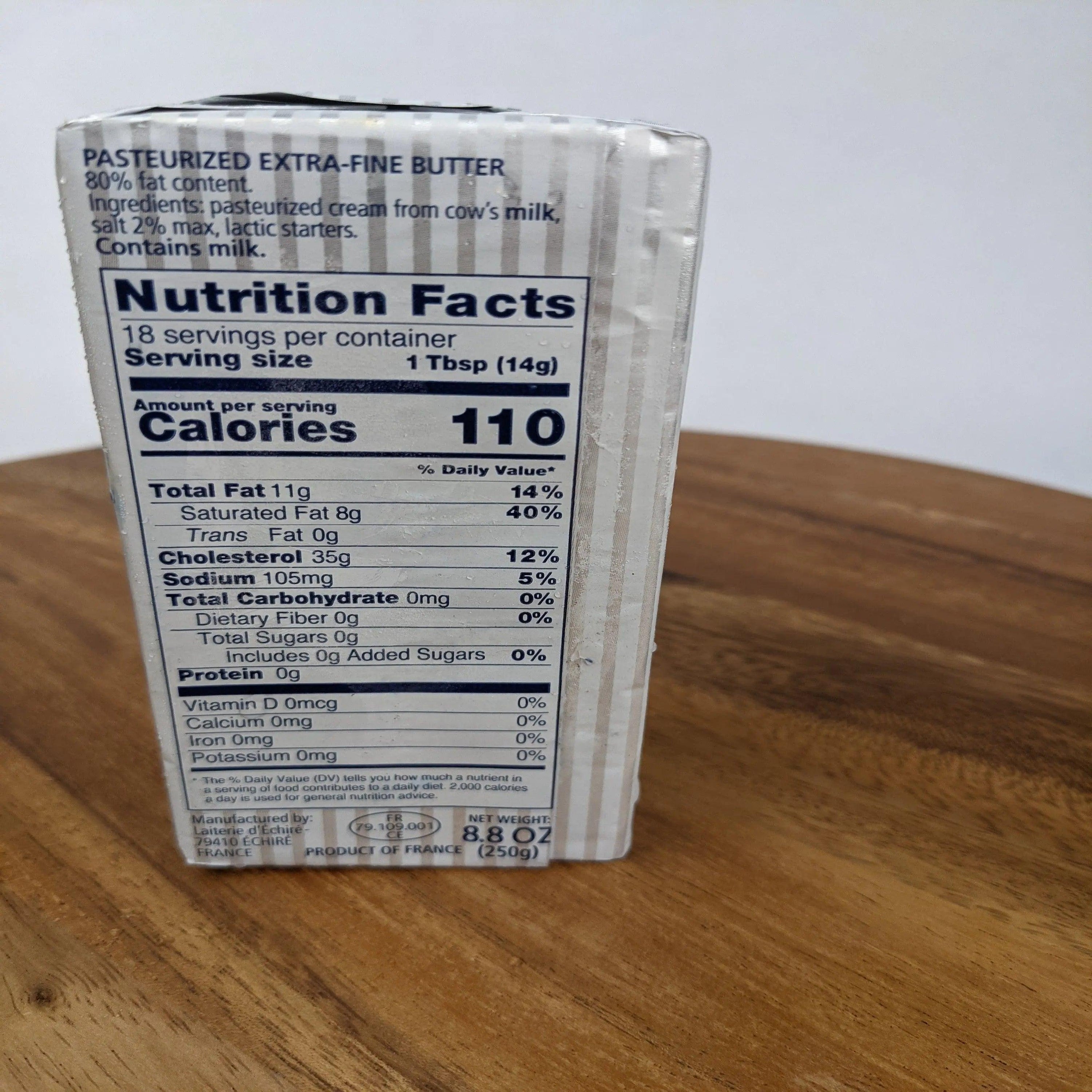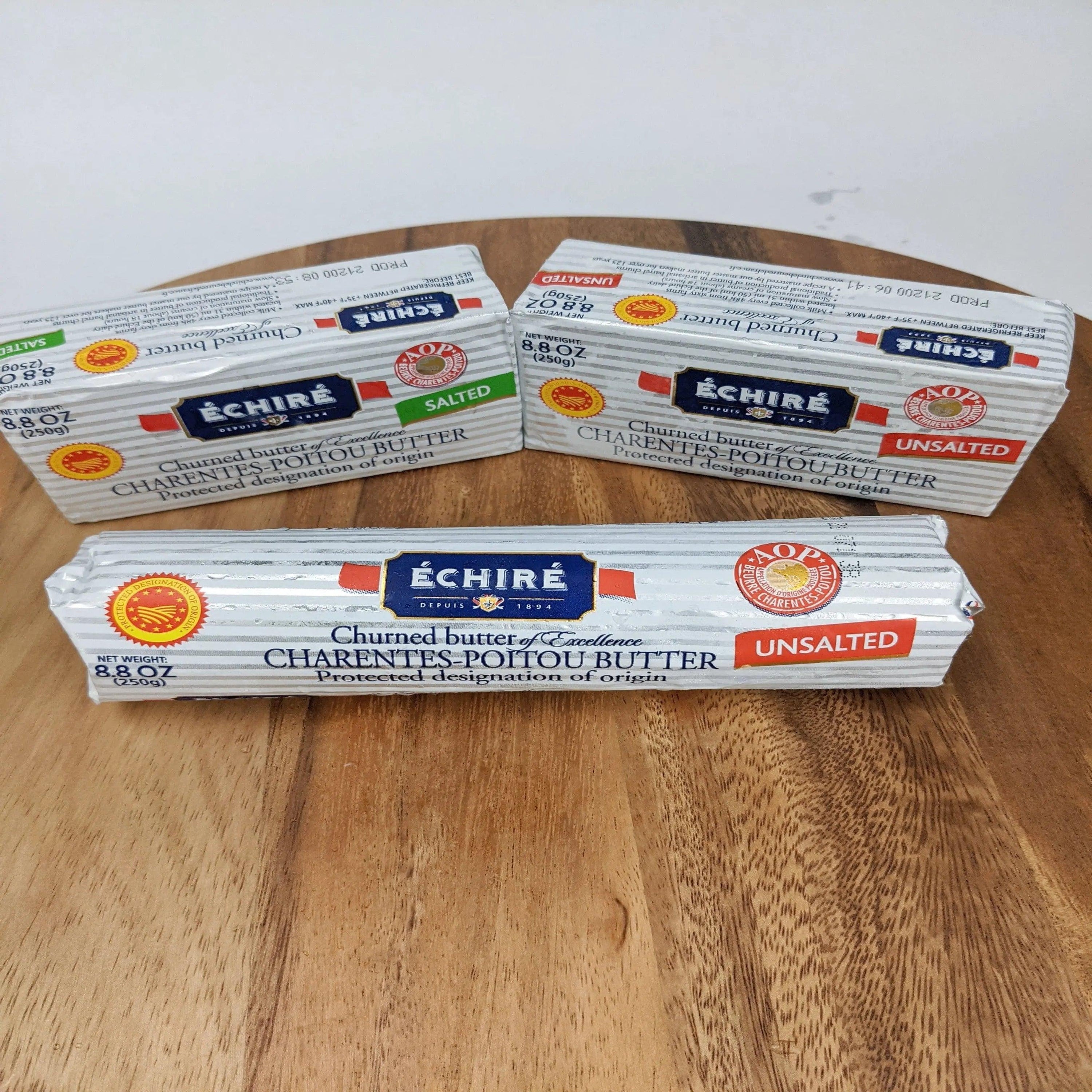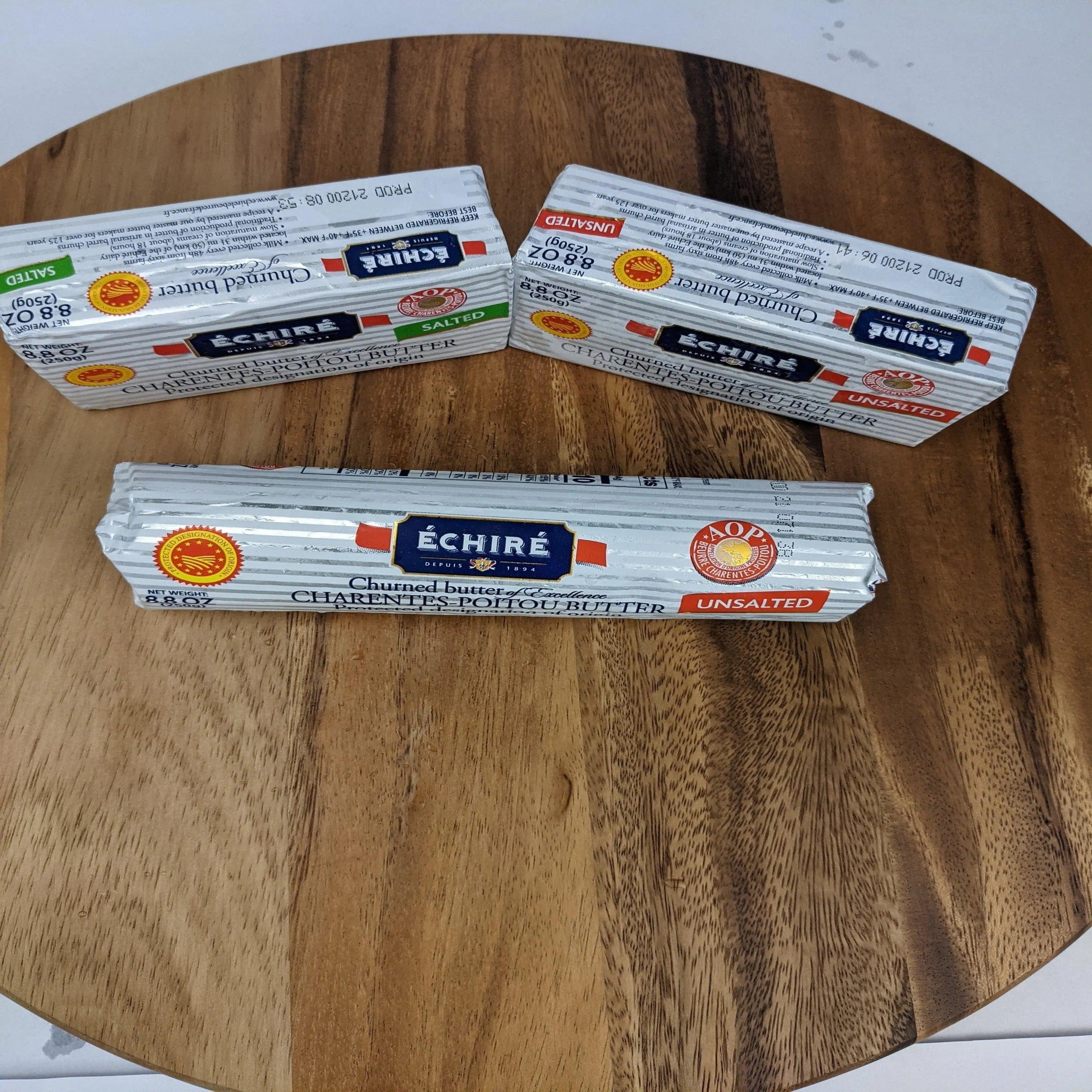 Products may slightly vary due to the nature of food item, lighting sources or computer monitor. Manufacturers may update packaging or change seasonally any time.
Echire AOC Butter, Unsalted - FRANCE
NOTE: All perishable products ship overnight by default. Overnight shipping comes with a premium price. Here's how to get FREE shipping. CLICK HERE
Have a Question?
Description
 Echire AOC Butter, Unsalted
Add some new tastes to your table! The Echire Butter will convince you that butter can taste better. It is our commitment to using only the finest raw milk which gives the Echire AOC Butter it's exceptional taste, color, and texture. Simply rich in taste with a long-lasting delicacy, it comes in a 250g format to savor with every meal!

This sophisticated butter is a creamy, rich French butter that comes in a convenient dispenser. It's the only option for getting creaminess and flavor into recipes with just one ingredient. Use it on finished dishes or in marinades, sauces, soups, stews, pasta, vegetables, chicken, fish - anywhere you want to experience delicious flavor with just one ingredient.
We invite you to discover how butter can bring a new lease of life to your dishes. The France Echire Butter man adopts the same recipe as the original Echire butter, just leaving out the salt. The result is an unsalted butter that offers the taste of the very best French grass butter.
| | |
| --- | --- |
| Net weight: | 8.8 oz |
| Origin: | France |
| Manufacturer: | Echire |
| Shelf Life Refrigerated: | 2 Months |
| Brand: | Echire |