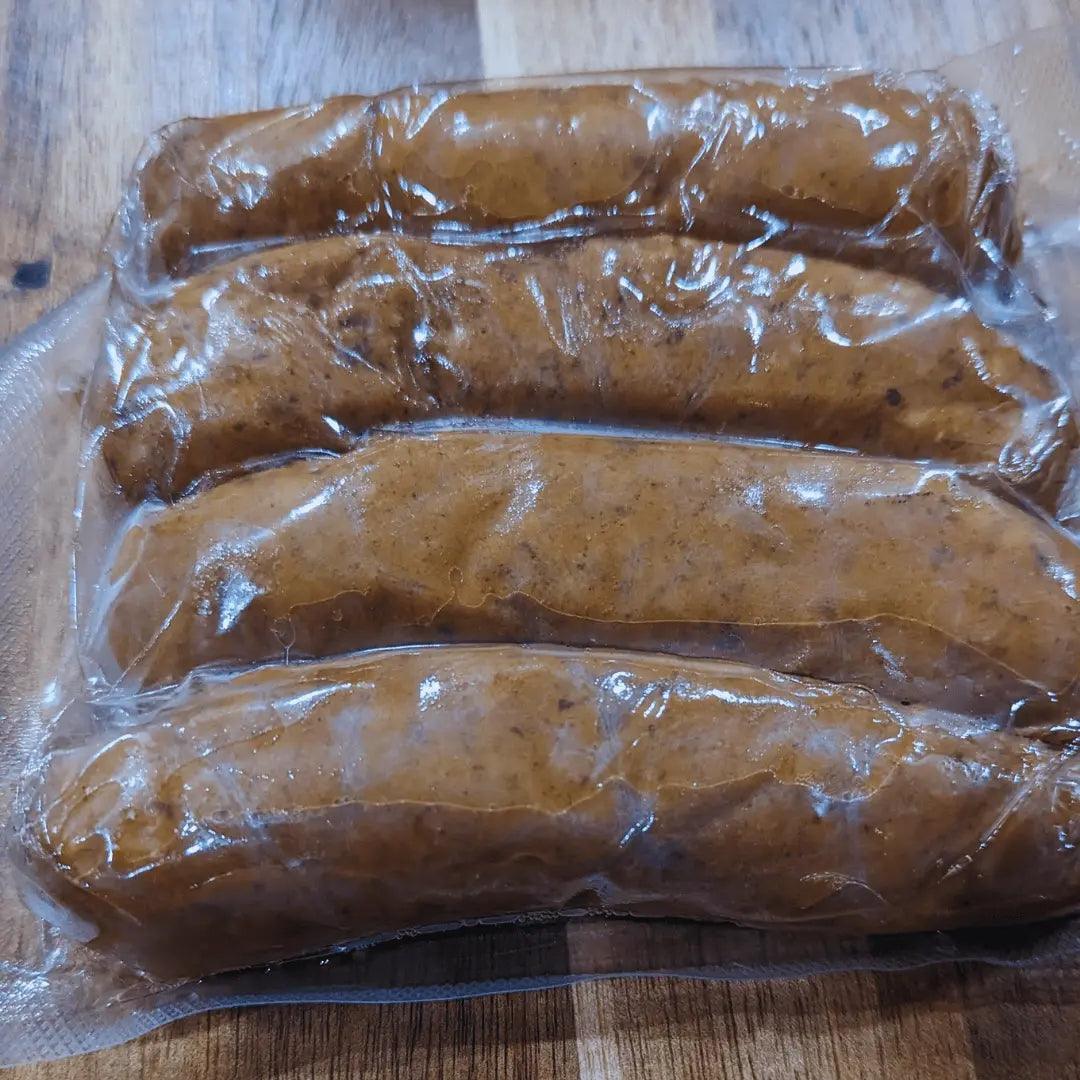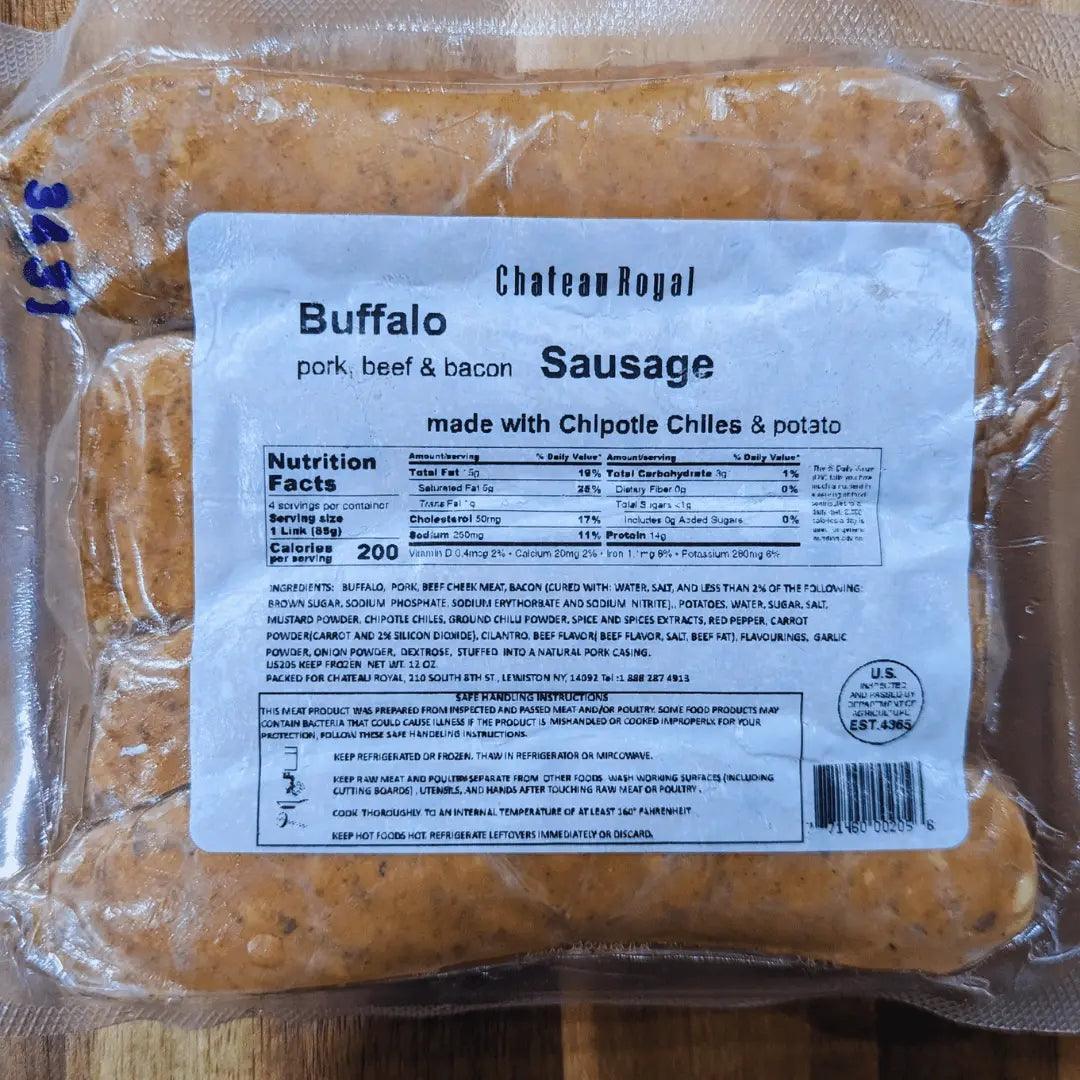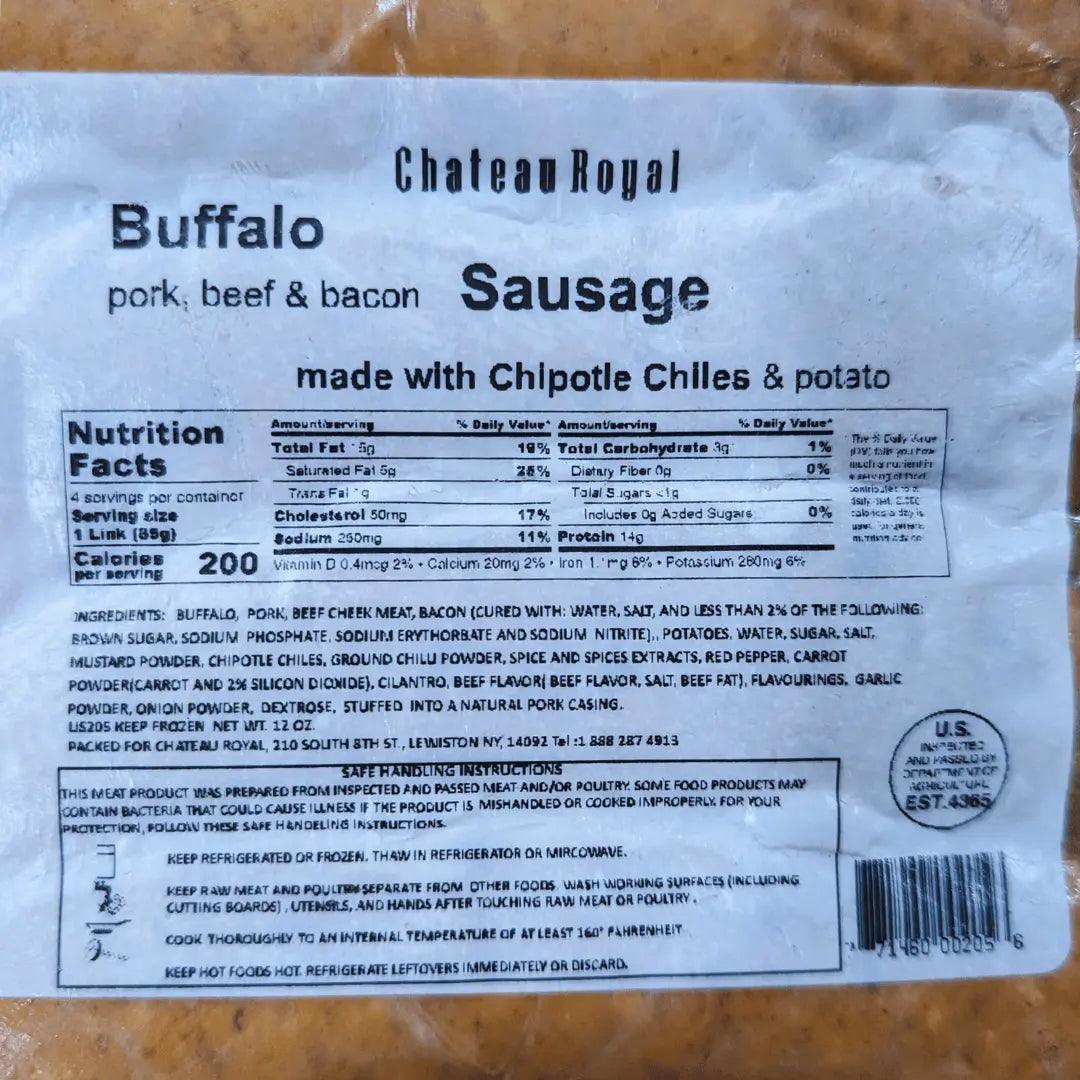 Products may slightly vary due to the nature of food item, lighting sources or computer monitor. Manufacturers may update packaging or change seasonally any time.
NOTE: All perishable products ship overnight by default. Overnight shipping comes with a premium price. Here's how to get FREE shipping. CLICK HERE
Have a Question?
Description
Chateau Royal  Buffalo Pork, Beef and Bacon Sausage
Made with Chipotle Chiles & Potato
A truly unique and delicious sausage that combines the bold flavors of buffalo, pork, beef, and bacon with the smoky heat of chipotle chiles and the comforting texture of potato.
Chateau Royal Buffalo Pork, Beef and Bacon Sausage is made with only the finest cuts of buffalo, pork, and beef, and is carefully seasoned with a blend of spices and herbs that perfectly complement the natural flavors of the meats. The addition of smoky chipotle chiles provides a satisfying heat that is not too overpowering, while the chunks of potato add a creamy texture and a touch of sweetness.
The combination of buffalo, pork, beef, and bacon results in a sausage that is both juicy and flavorful, with a rich, meaty taste that is sure to satisfy even the most discerning palates. Perfect for grilling, pan-frying, or baking, our Chateau Royal sausage is a versatile ingredient that can be used in a variety of recipes, or simply enjoyed on its own.
So why not indulge in the unique and delicious taste of our Chateau Royal Buffalo Pork, Beef, and Bacon Sausage today? It's the perfect choice for anyone who loves bold flavors, high-quality meats, and a sausage that is anything but ordinary.
| | |
| --- | --- |
| Vendor Name |   Chateau Royal |
| Weight |  12 oz / 340 g |
| Shipping Weight | 24 oz / 680g |
| Store | Frozen |