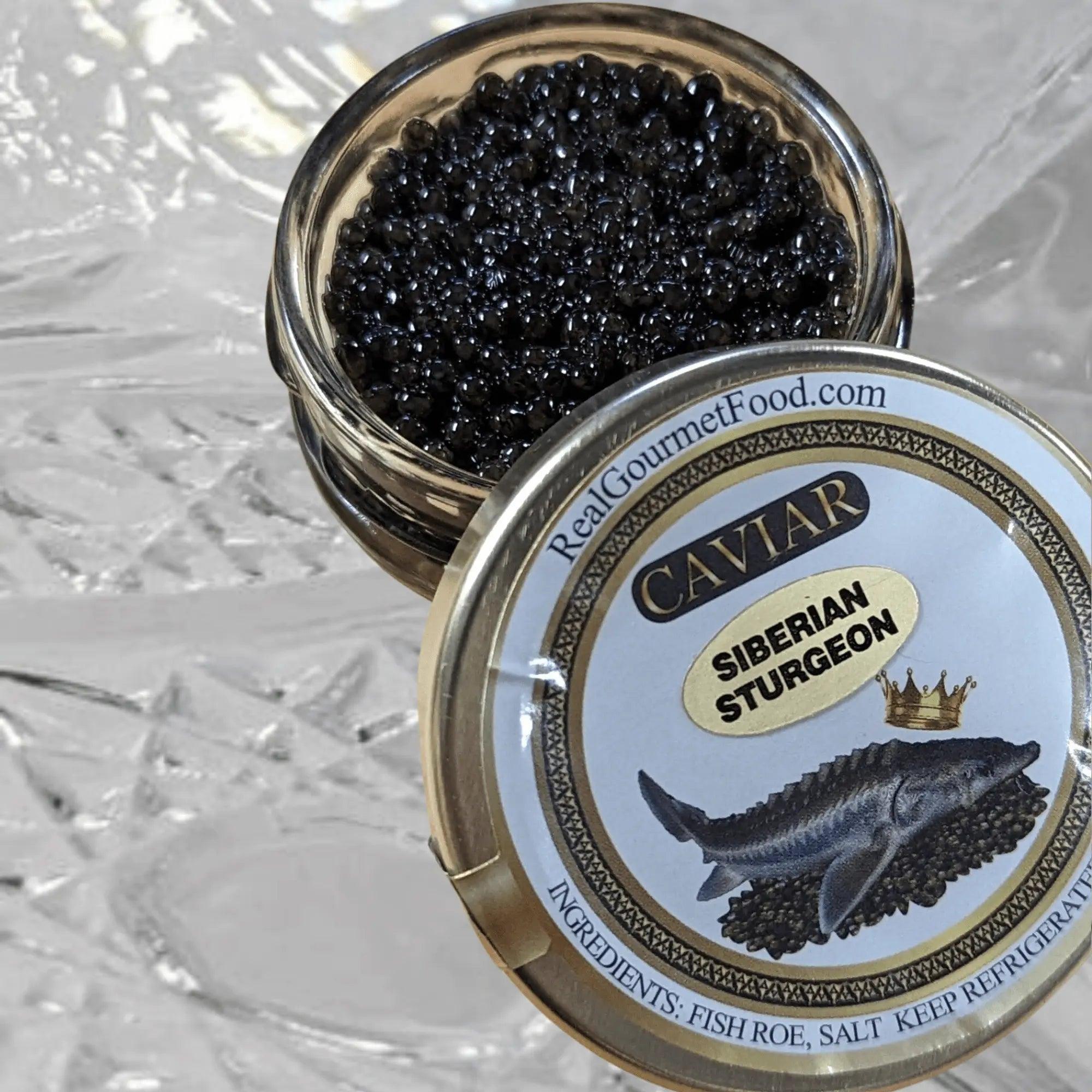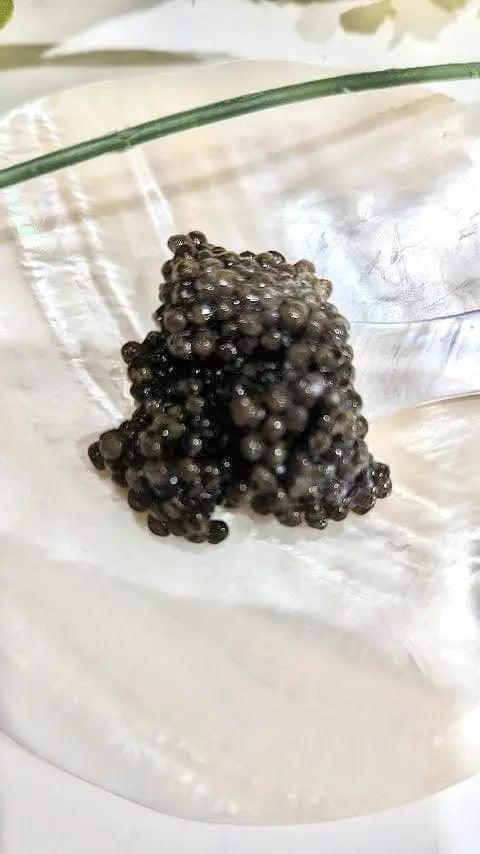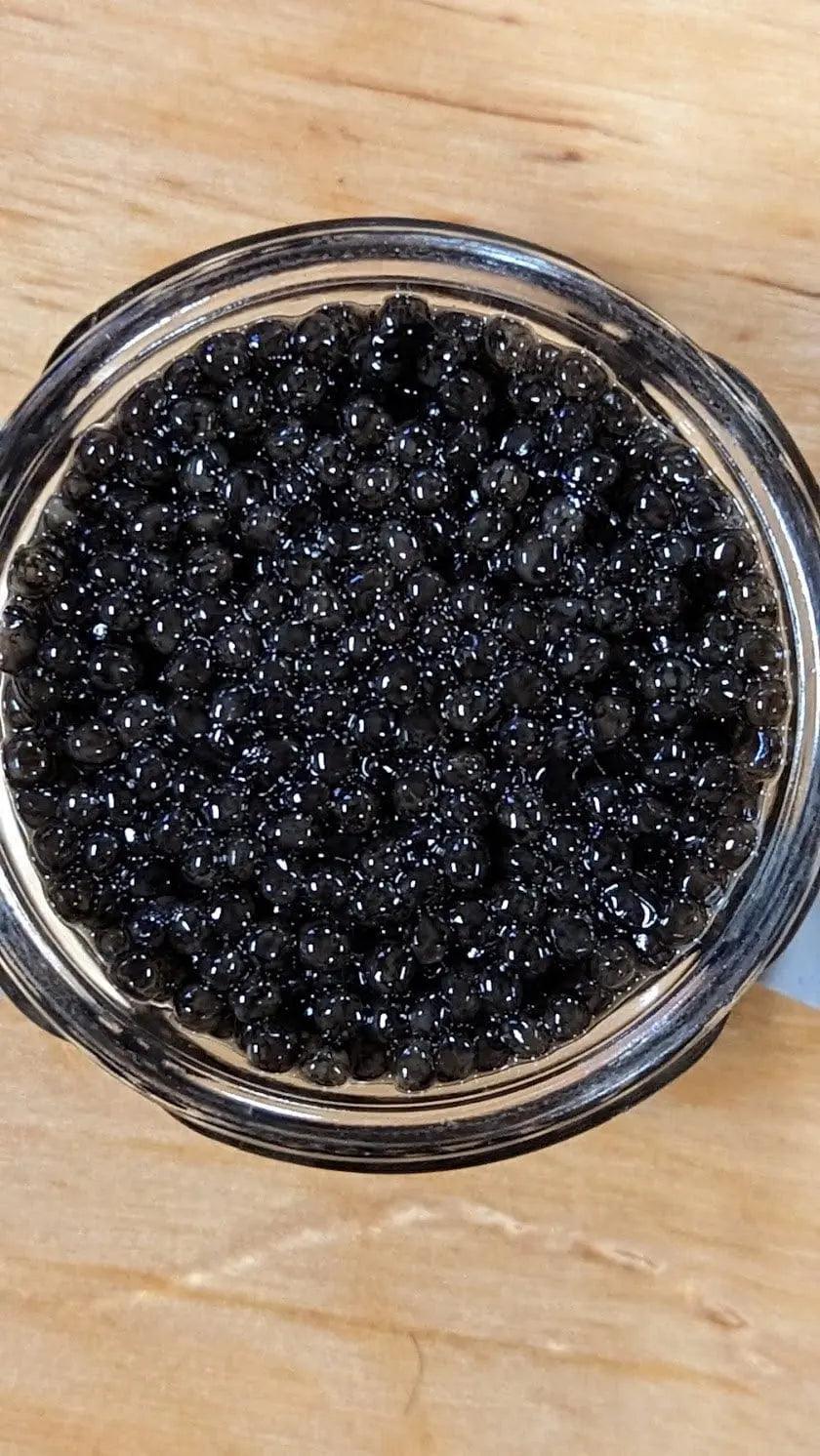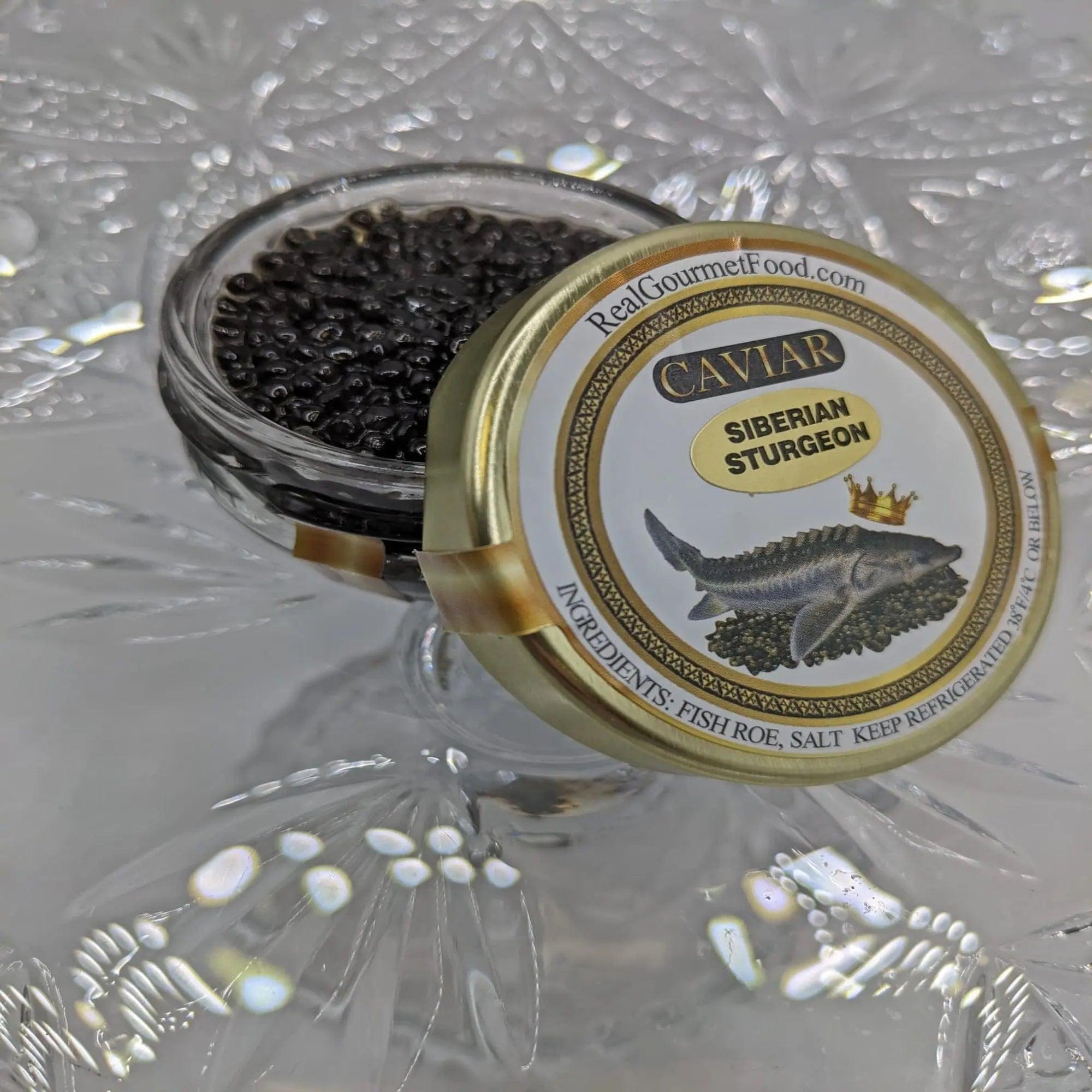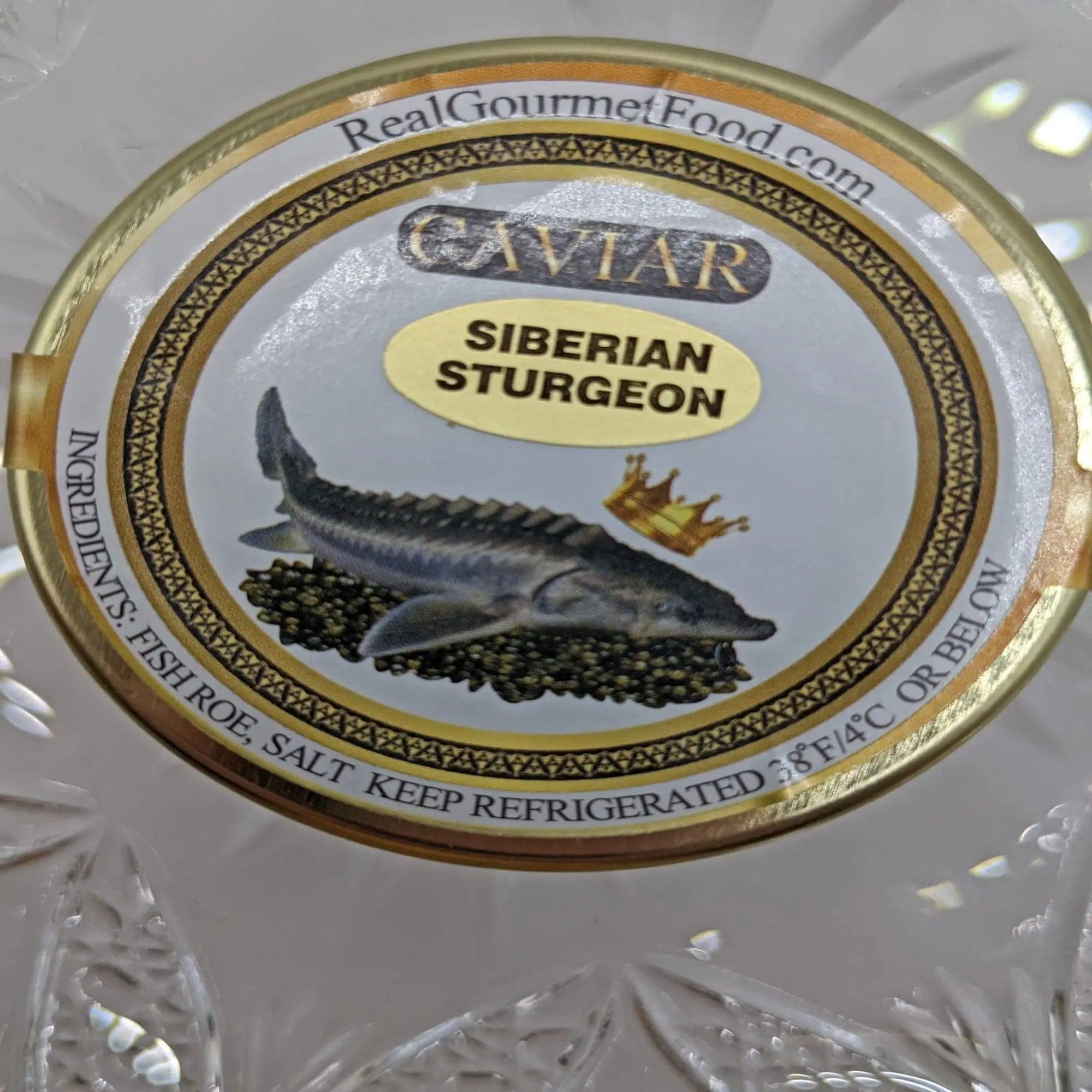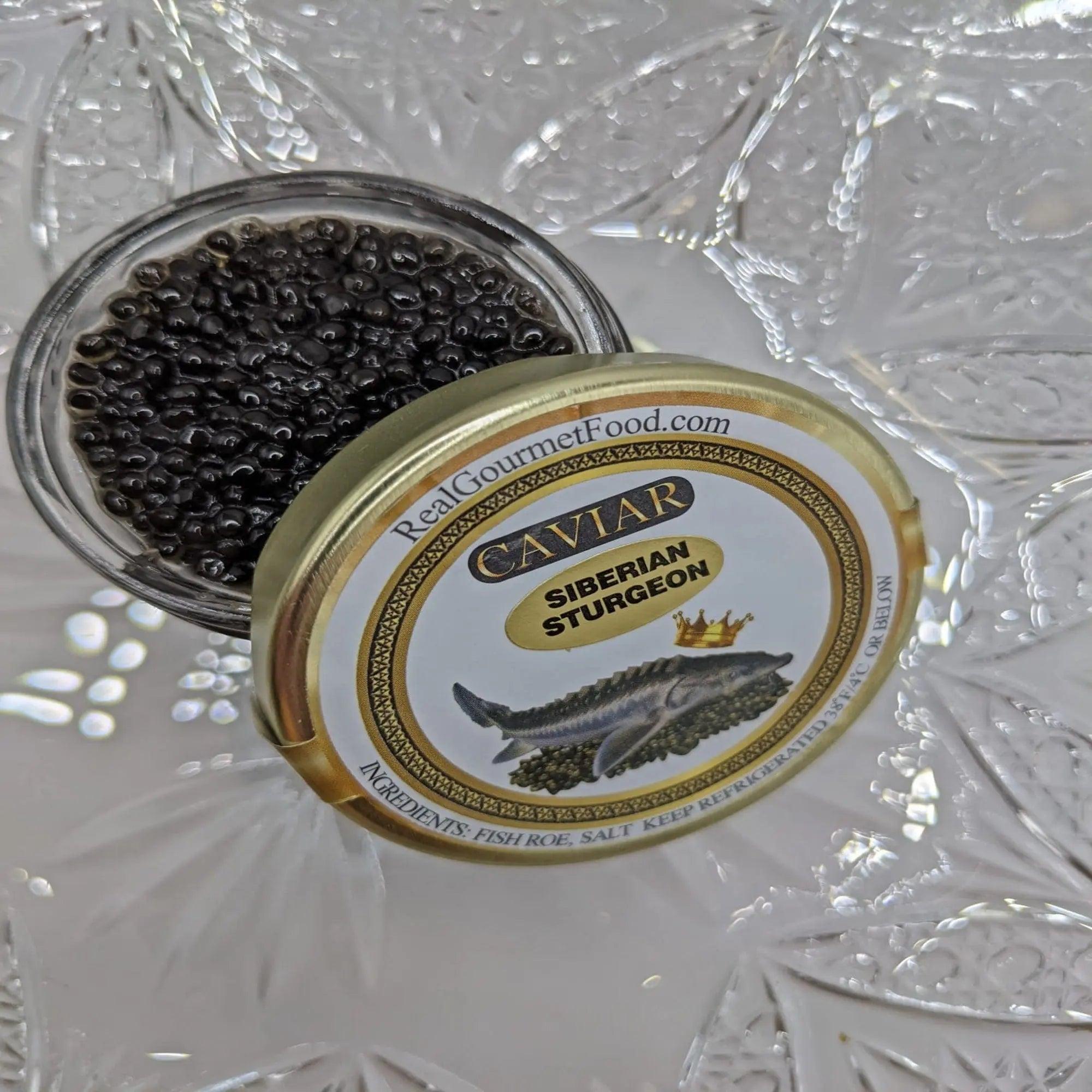 Products may slightly vary due to the nature of food item, lighting sources or computer monitor. Manufacturers may update packaging or change seasonally any time.
Siberian Sturgeon Premium Caviar - Imported
Buy more, save more per ounce!
$68.31 / oz
NOTE: All perishable products ship overnight by default. Overnight shipping comes with a premium price. Here's how to get FREE shipping. CLICK HERE
Have a Question?
Description
Siberian Sturgeon Premium Caviar
If you are looking for something truly special, nothing comes closer to showcasing a meal like Siberian Sturgeon Premium Caviar. This Black caviar is the ultimate indulgence, prized by connoisseurs around the world. The subtle nutty flavor with sea notes can be enjoyed as a complement to countless dishes, or as a decadent treat all on its own.

The Siberian Sturgeon Premium caviar is farmed in Russia, this beautiful caviar has a buttery texture with a mild flavor and delicate salt finish to it with small black beads that burst on your tongue when eaten.
Long-term partnerships with all supplying aquafarms allow our distributors to monitor the entire process from harvest to the product's delivery to our customers. 
Genetic Name:

 

Acipenser Baerii

Packaging:

Jar / Tin

Preparation:

Fresh, Cured with Salt

Caviar Fish & Grade:

Grade 1 (Sometimes refered to as Siberian Osetra)

Shelf Life Refrigerated

4 to 6 weeks

Storage:

1 Month Refrigerated 38°F / 4°C, Unopened. Do not freeze or refreeze. Consume within 3 days of opening.

Type:

Farmed

Color:

Light to dark gray

Flavor:

Subtle, smooth, firm bead with a strong taste of the sea

Pearl Size:

Medium to Large

 

Product sample /taster sizes
 Available in 0.5 to 2.0 oz 
Thaw
If ever frozen, thaw In the fridge, slowly. Never thaw at room temperature. Never cut into frozen caviar with a knife or pick at frozen caviar.
Best Caviar Ever!
Fresh, smooth and perfect taste.
Really enjoyed this on toast points.
Best Caviar Ever!
Fresh, smooth and perfect taste.
Really enjoyed this on toast points.