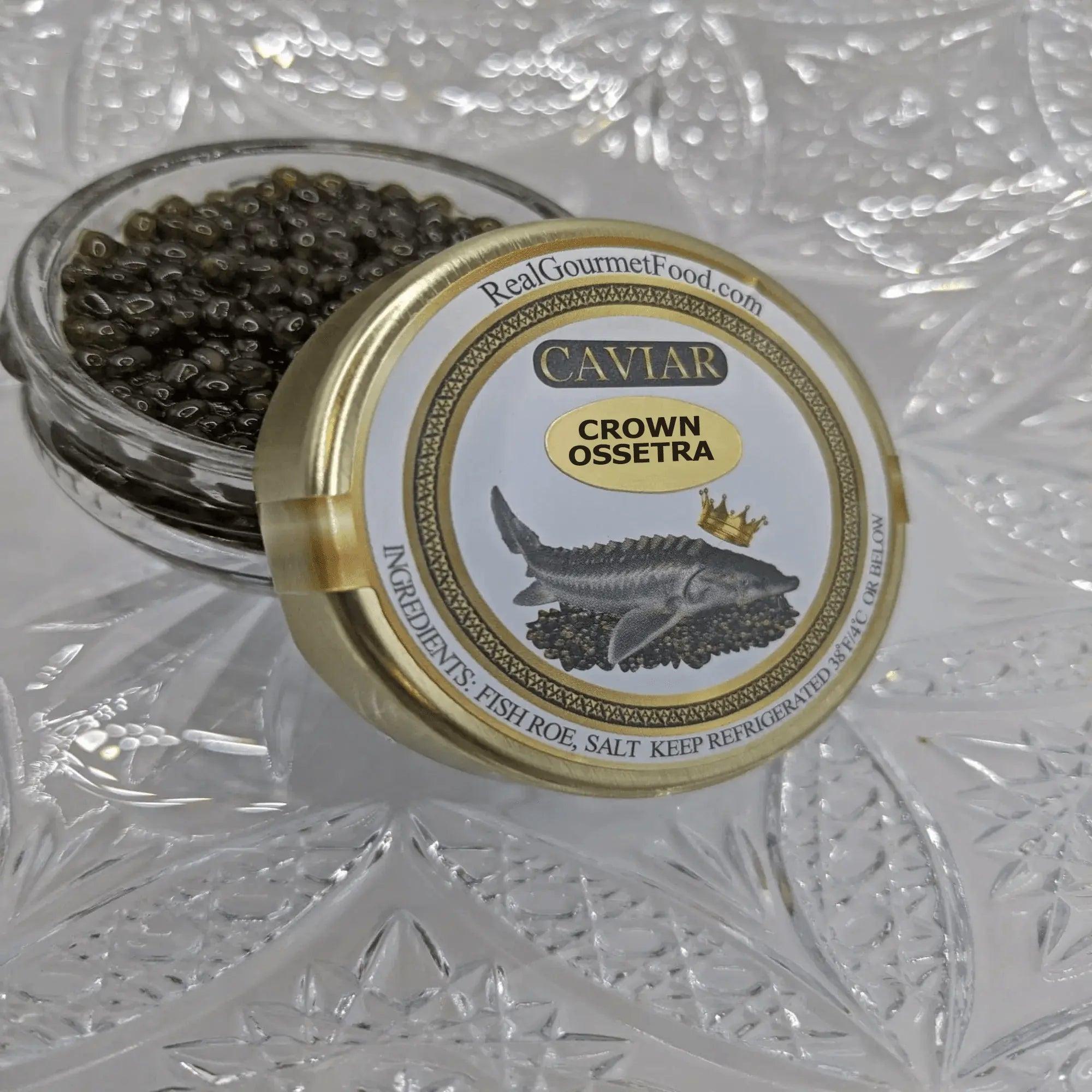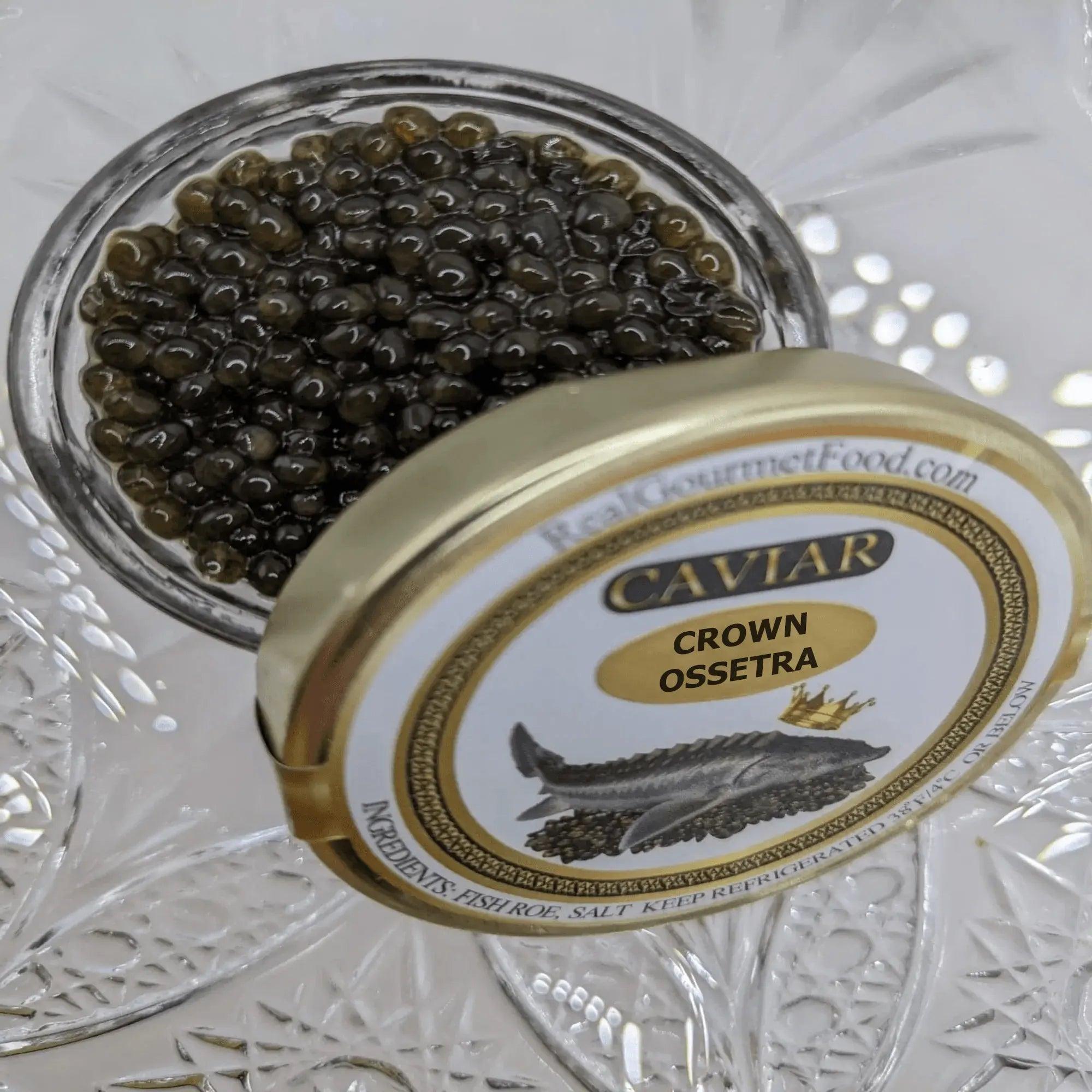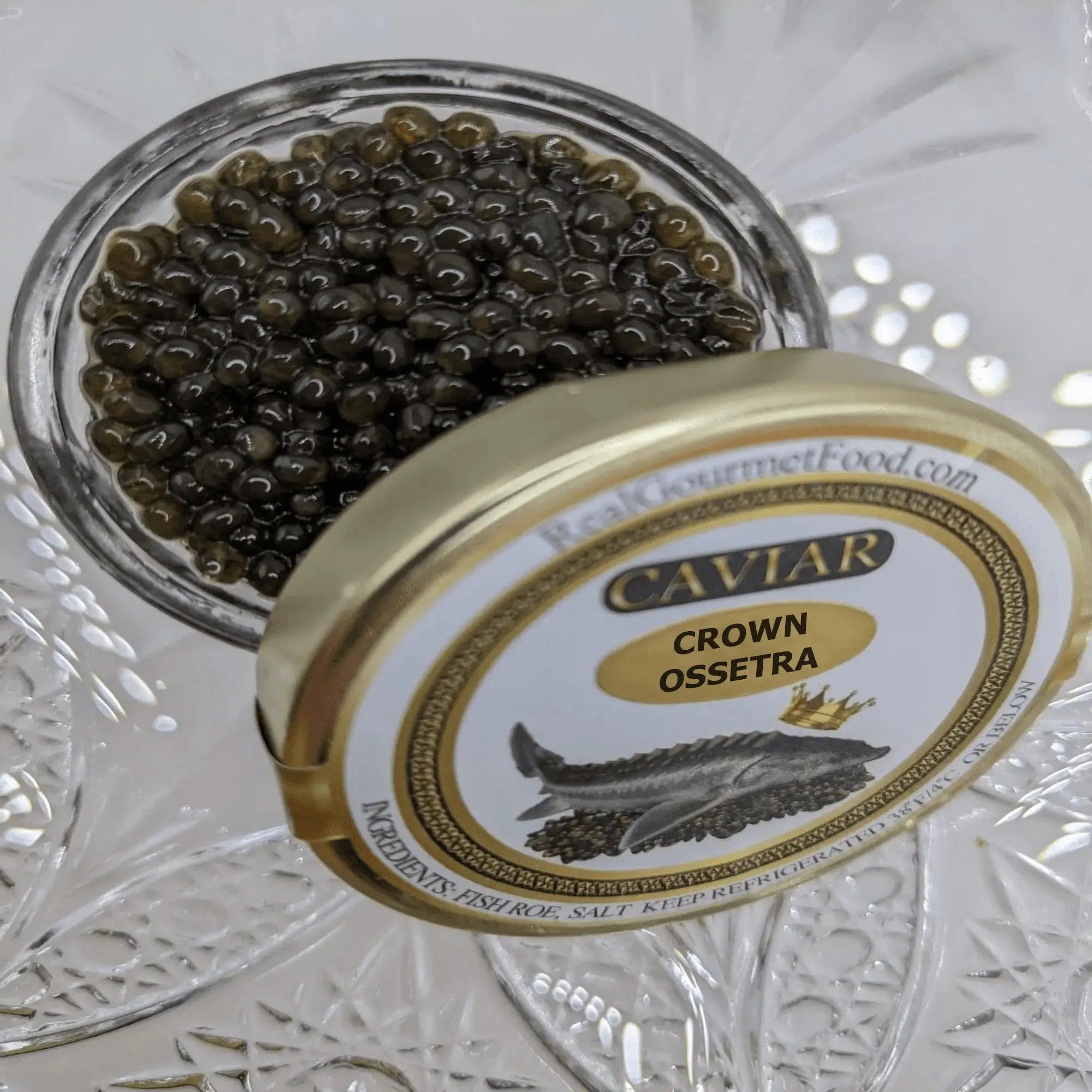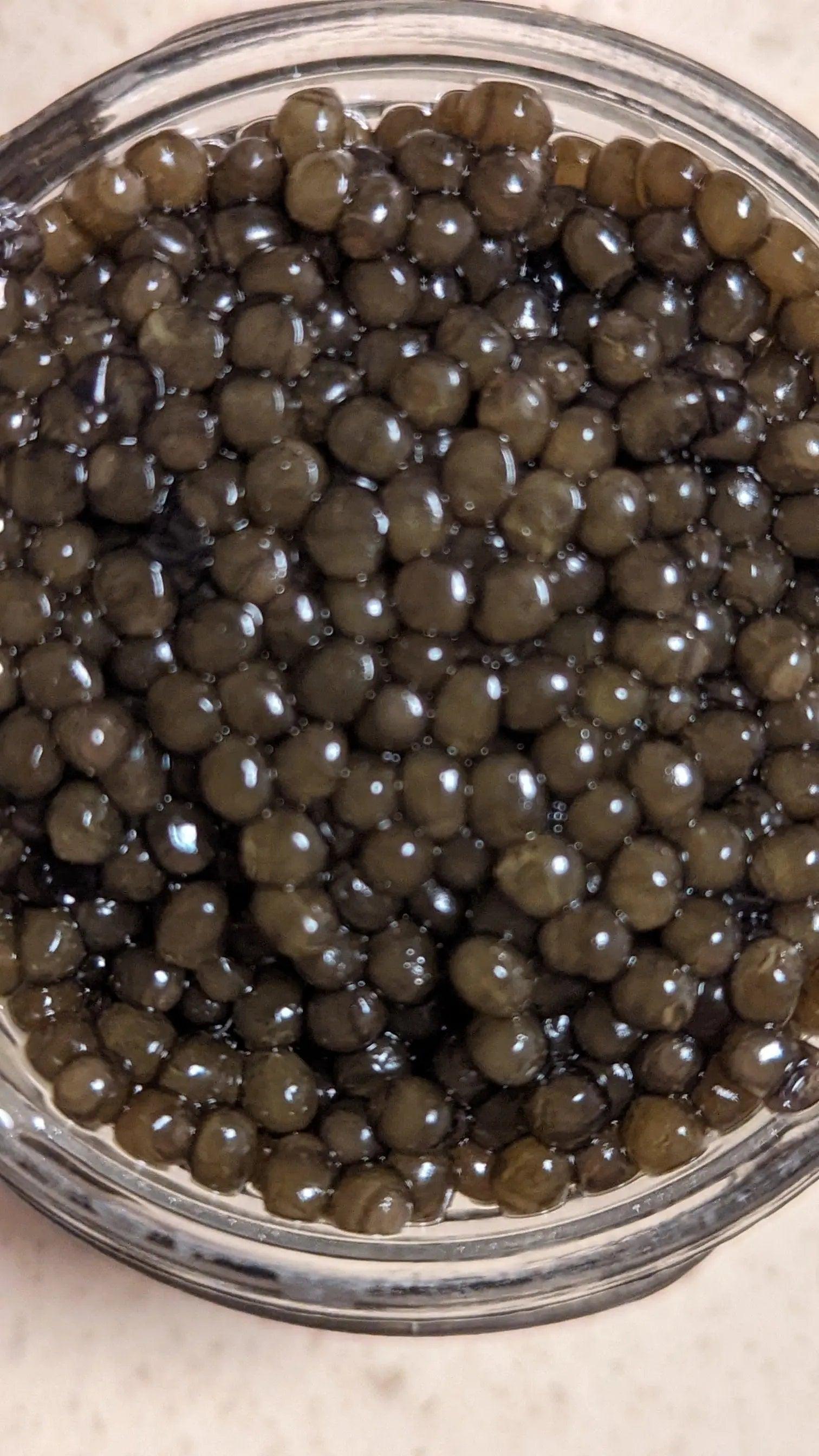 Products may slightly vary due to the nature of food item, lighting sources or computer monitor. Manufacturers may update packaging or change seasonally any time.
Crown Osetra
Regular price
$110.00
$89.99
Subscription • Save
NOTE: All perishable products ship overnight by default. Overnight shipping comes with a premium price. Here's how to get FREE shipping. CLICK HERE
Have a Question?
Description
🐟🐟🐟 Treat yourself to the luxurious taste of Crown Osetra black caviar! 🍽️
With its remarkable nutty flavor and firm, juicy texture, our Crown Osetra is a must-try for any caviar connoisseur. Its large size dark brown color grains are consistent and full of flavor, making each bite a truly indulgent experience. 🌟
Savor the rich taste of our Crown Osetra caviar on its own or pair it with your favorite champagne or white wine for an unforgettable combination. 🍾
Our Crown Osetra caviar is carefully harvested and processed to ensure the highest quality product. We take pride in delivering a product that is consistently fresh and delicious. 🙌
Enjoy it as a centerpiece of a gourmet meal or as a special treat for yourself or your loved ones. 🍴
To serve Crown Osetra black caviar on blini with creme fraiche, follow these simple steps:
First, prepare your blini. You can either make your own blini from scratch or purchase pre-made blini from your local store.

Next, spoon a small dollop of creme fraiche onto each blini. The amount of creme fraiche you use can vary depending on your preference, but generally, about half a teaspoon per blini is sufficient.

Then, using a non-metallic spoon, carefully scoop a small amount of Crown Osetra black caviar and place it on top of the creme fraiche.

Repeat this process until all of your blini are topped with caviar and creme fraiche.

Serve immediately and enjoy the delicious combination of the creamy creme fraiche and the rich, nutty flavor of the Crown Osetra caviar.
It's important to use a non-metallic spoon when serving caviar, as metal can affect the taste and texture of the caviar. Also, be sure to keep the caviar refrigerated until just before serving to ensure the best possible taste and quality.
Experience the superior taste and quality of Crown Osetra black caviar! 😍
See video below for closeups and more details. 
Genetic Name

Gueldenstaedtii

Packaging:

Jar / Tin

Shelf Life Refrigerated:

One month. Consume within one week of opening. 

Color:

Brown color grains

Appearance:

glossy, crisp finish

Flavor:

Nutty, mildly salty, juicy.

Pearls:

Large pearls, 2.9 mm

Texture
Firm
Sizes for sampling
offered in:
0.5 to 2.0 oz
Thaw:
If ever frozen, thaw In the fridge, slowly. Never thaw at room temperature. Never cut into frozen caviar with a knife or pick at frozen caviar.
Storage:
1 Month Refrigerated 38°F / 4°C, Unopened. Do not freeze or refreeze. Consume within 3 days of opening.
Exquisite
Amazing flavor and texture.
Exquisite
Amazing flavor and texture.