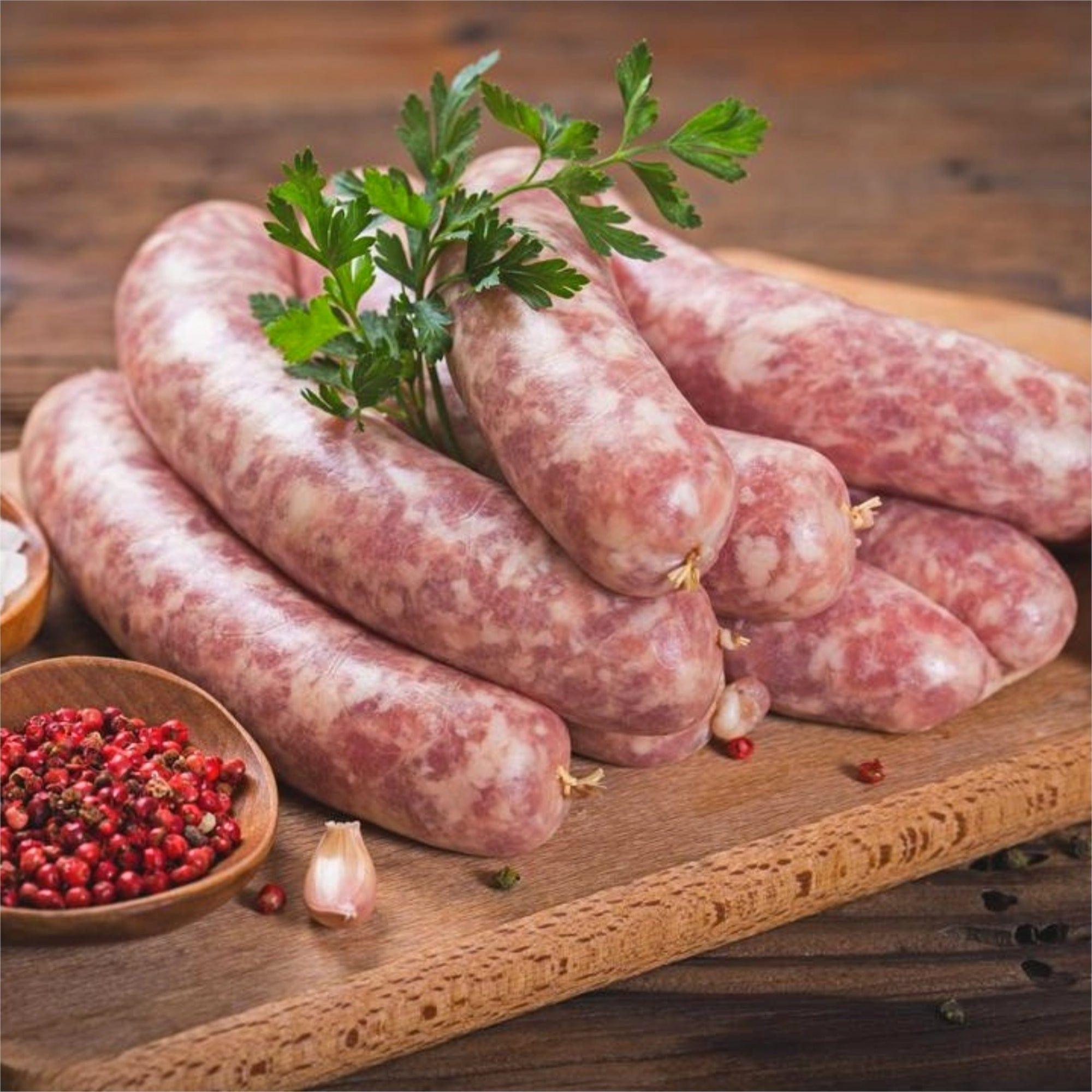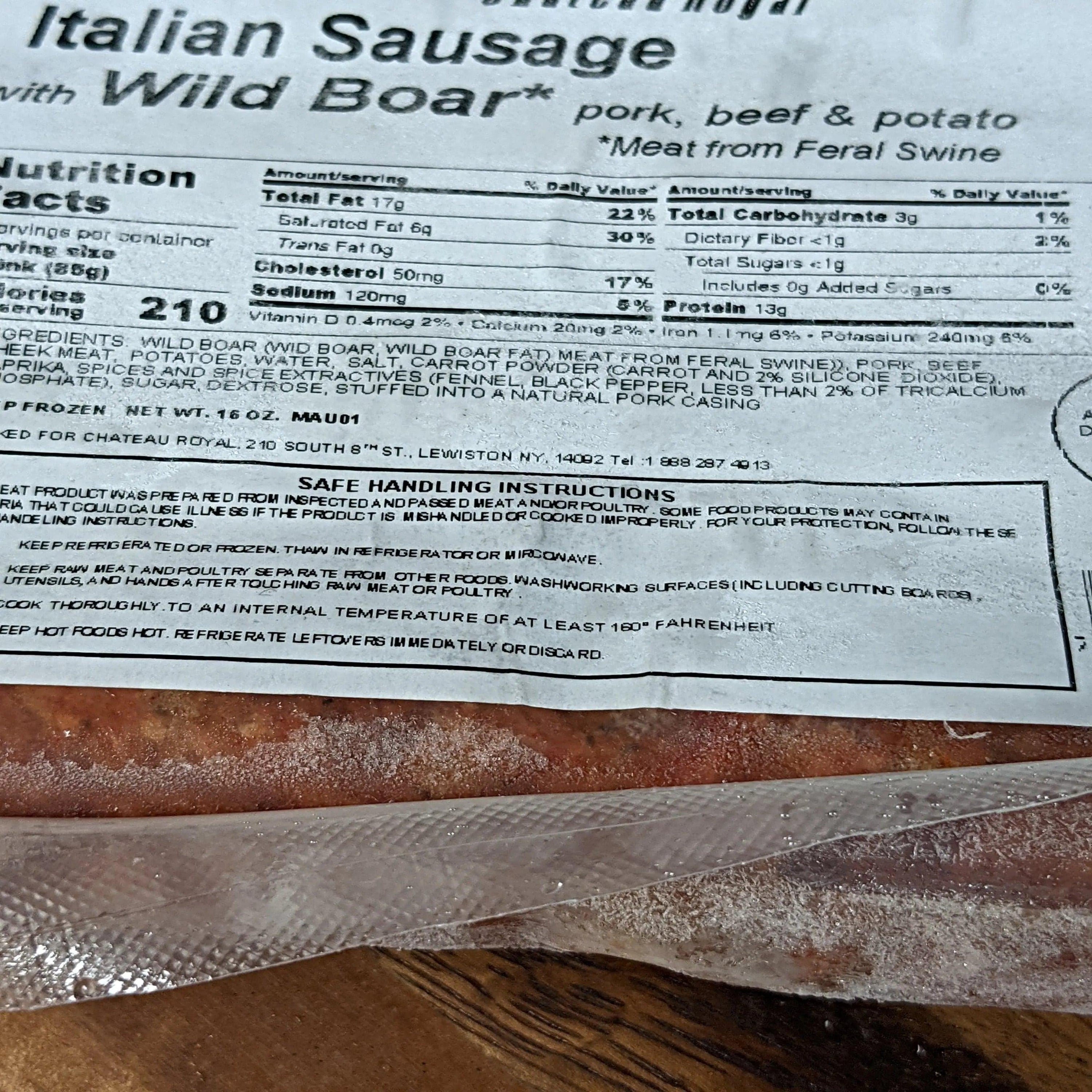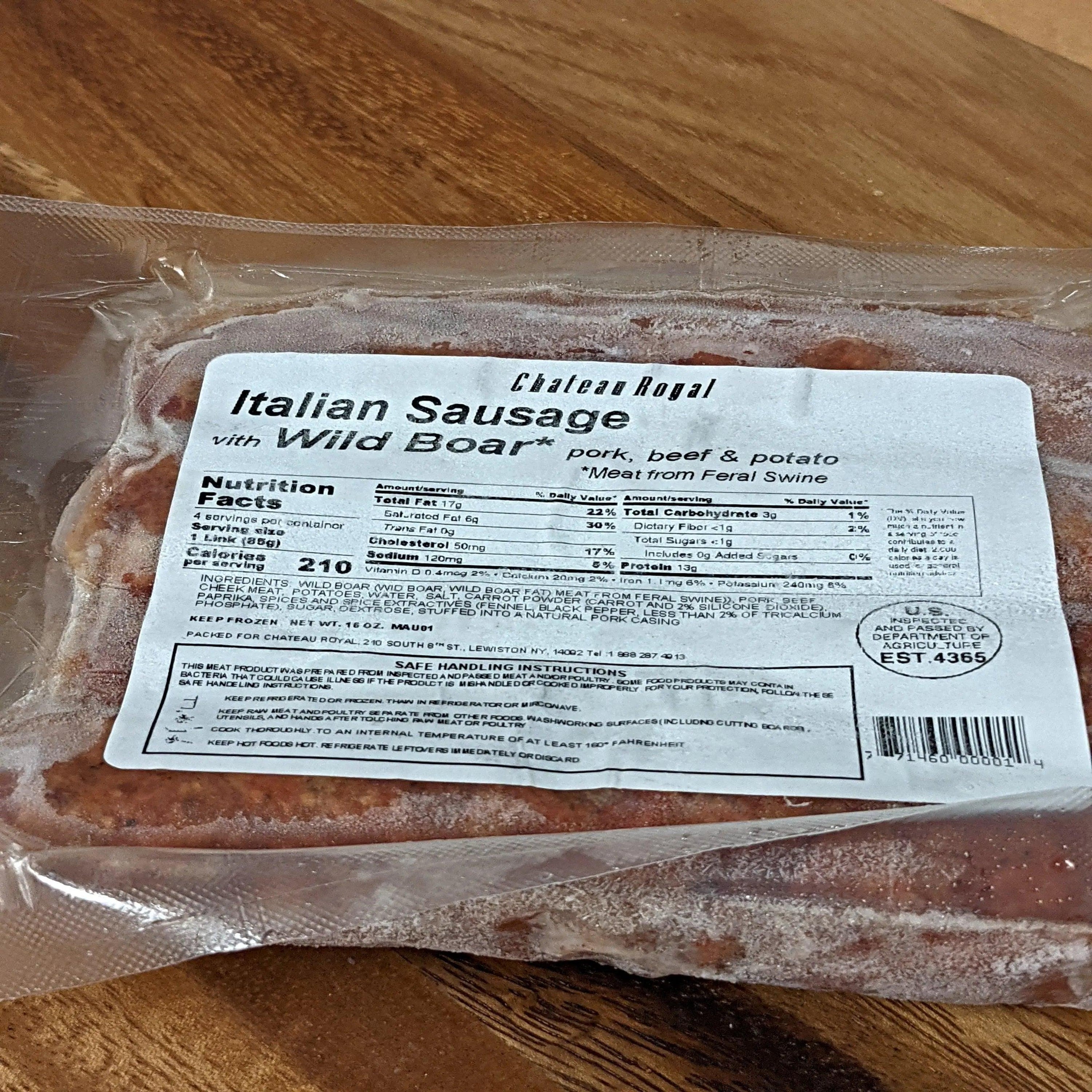 Products may slightly vary due to the nature of food item, lighting sources or computer monitor. Manufacturers may update packaging or change seasonally any time.
Wild Boar Italian Sausage - USA
Regular price
$32.00
$20.99
Subscription • Save
NOTE: All perishable products ship overnight by default. Overnight shipping comes with a premium price. Here's how to get FREE shipping. CLICK HERE
Have a Question?
Description
Wild Boar Italian Sausage is a perfect addition to your next Italian dinner. This delicious sausage has a spicy rich taste that is sure to surprise you! This excellent sausage will rival any Italian sausage you have ever had. The meat is sweet and healthy along with having an outstanding flavor level. The Wild Boar Sausage will make any meal one to remember.

Tasty Wild Boar Sausage is a unique and delicious food that's not only healthy but has a bold flavor that you'll love. Serve it on top of pasta or in a sandwich for lunch, or add it to your pizza at dinner with a side of pasta and vegetables. This is the perfect meat to serve with friends and family.
Simply tasty and delicious.
Perfect meat for a healthy life.
Perfect meat to serve with friends and family.
MEAT: WILD BOAR:
SAUSAGE: FROZEN: Italian 
Net Weight:           4 x 3 oz / 4 x 90 g, 0.75 lb
Pieces Per Pack:     4
Origin:                    USA
Manufacturer:        Chateau Royal              
Packaging:              Vacuum Pack