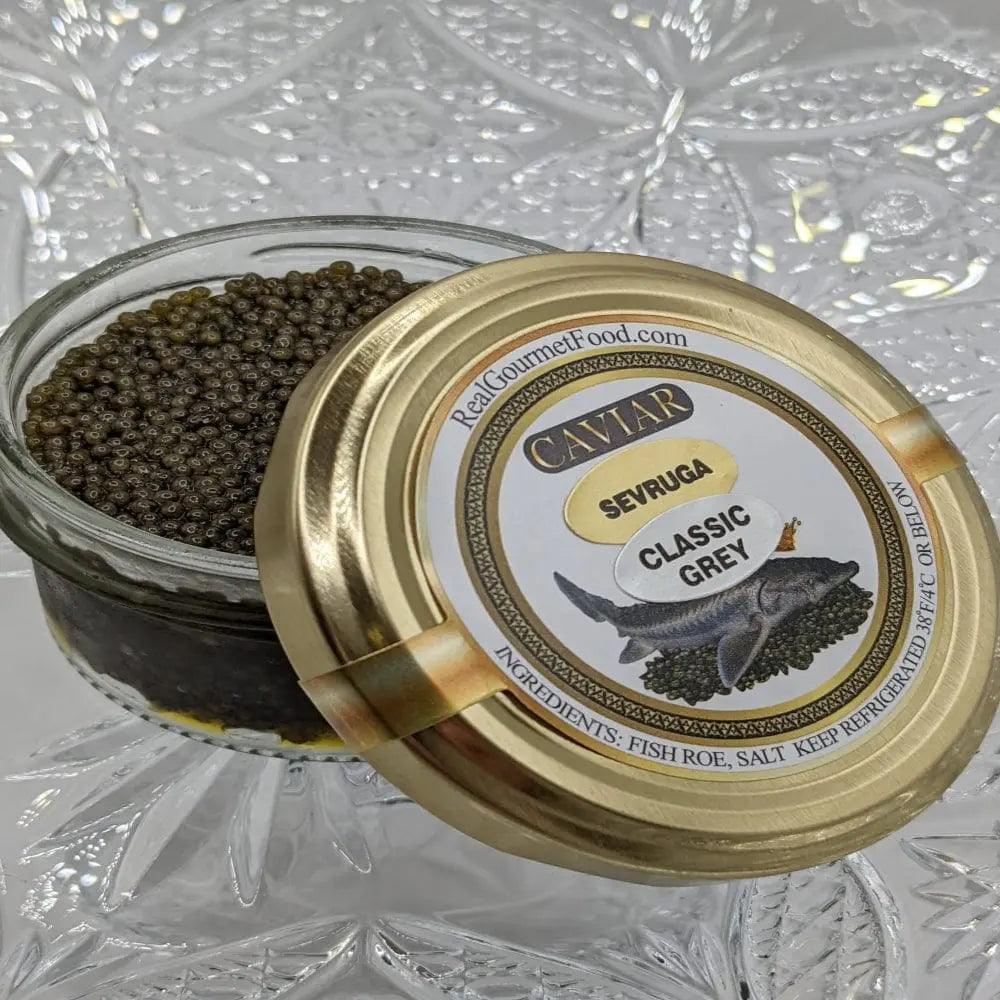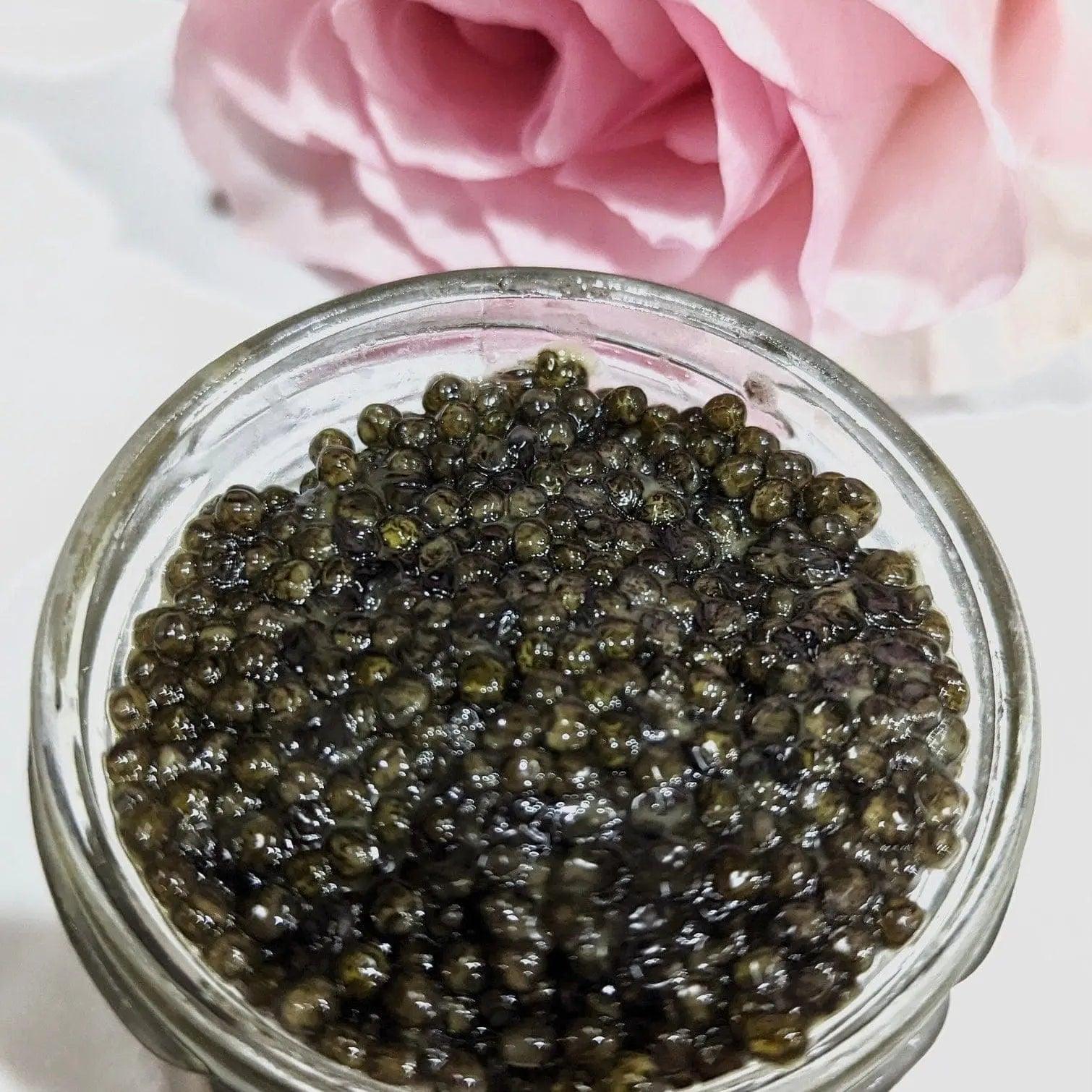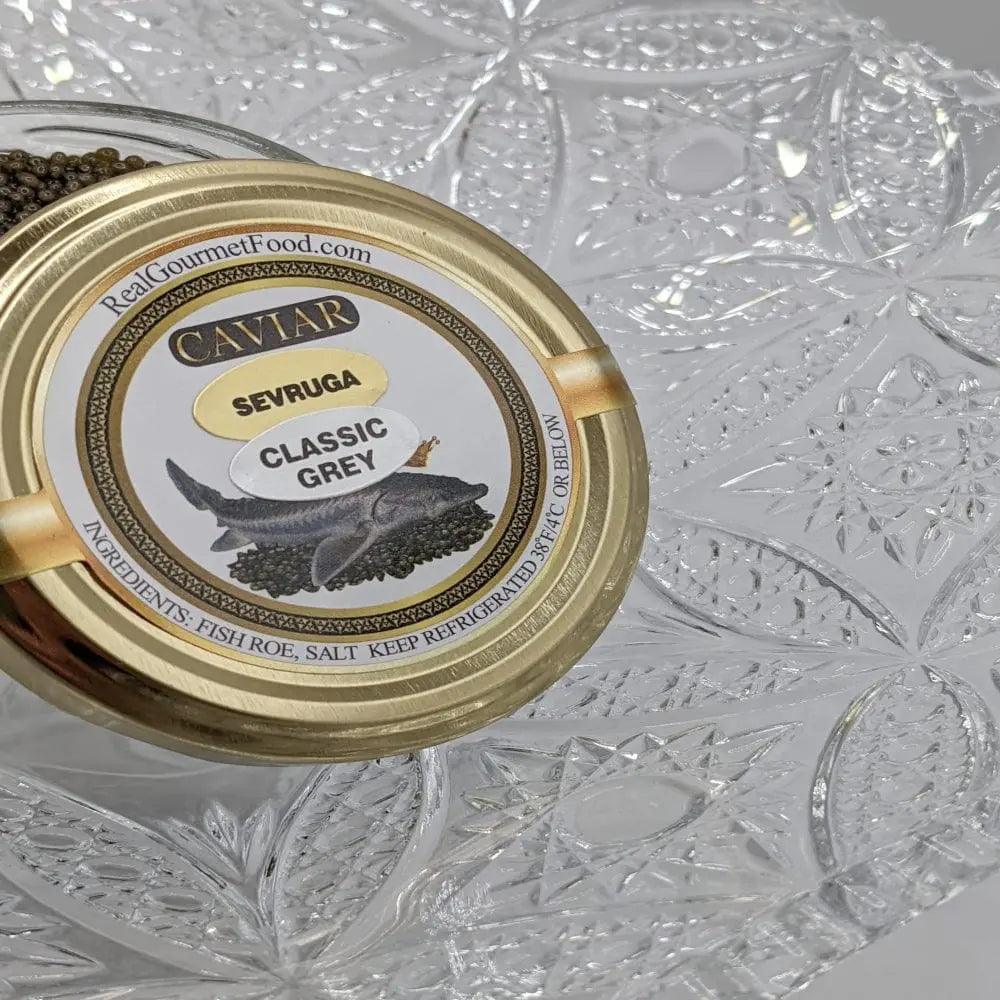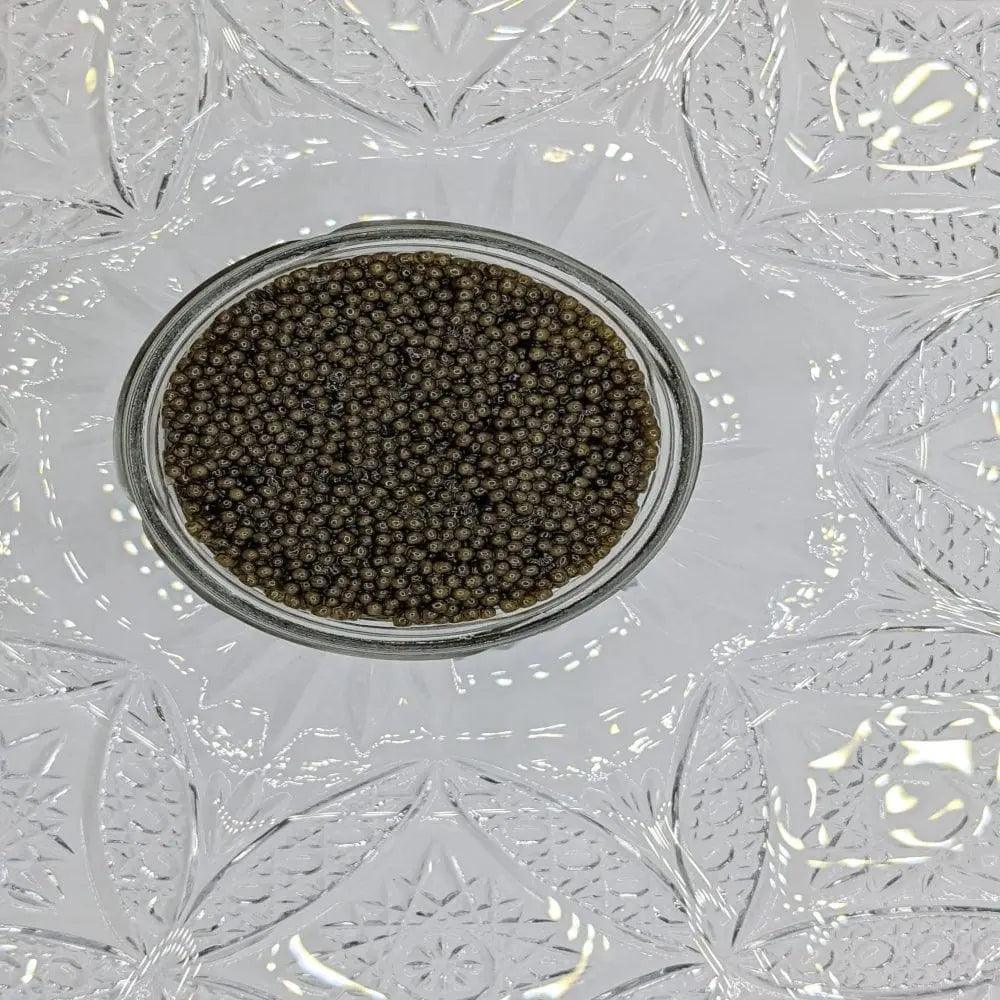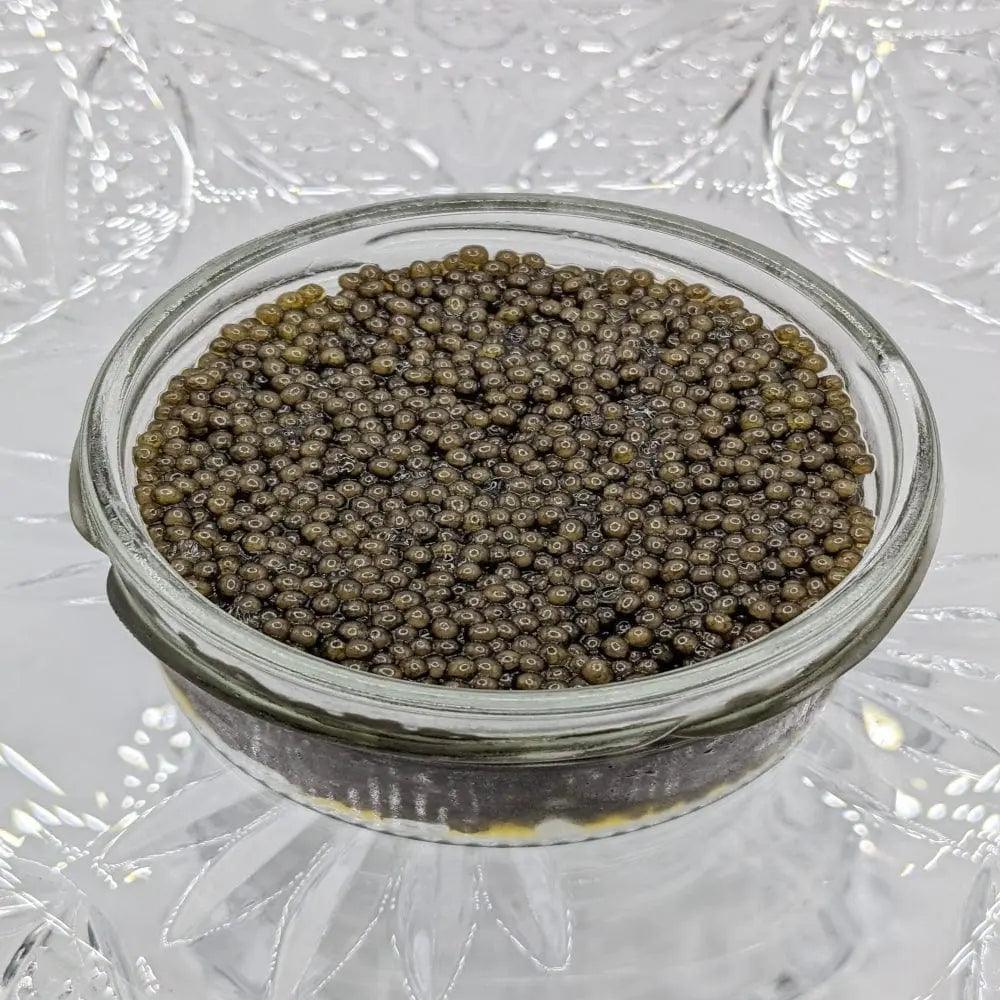 Products may slightly vary due to the nature of food item, lighting sources or computer monitor. Manufacturers may update packaging or change seasonally any time.
Sevruga Classic Grey Caviar
Buy more, save more per ounce!
$155.00 / oz
NOTE: All perishable products ship overnight by default. Overnight shipping comes with a premium price. Here's how to get FREE shipping. CLICK HERE
Have a Question?
Description
 Sevruga Classic Grey Caviar
Our Classic Sevruga GREY Caviar is premium-tasting caviar and contains all the necessary vitamins for a healthy diet. The taste of this original Sevruga Caviar is truly sensational! The Sevruga Caviar has a firm texture, nutty full flavor, and delicious aroma. This Soft to Medium Grey colored caviar has a very rich taste with an aftertaste of seawater, buttery and luscious. Classic Grey Sevruga Caviar is among the favorites of those who strive for the highest quality products! It is harvested from Sevruga the trim and small member of the Sturgeon family usually farmed in the Caspian Sea.
The
Sevruga Classic Grey Caviar
is the perfect ingredient for your next meal or gift idea. It has an exquisite taste that makes it unlike any other caviars in the world.  The
Classic Grey Caviar
, with its unique creamy texture and delicate taste, is perfect for the adventurous consumer. It delivers a one-of-a-kind experience that will leave you craving for more!

Long-term partnerships with all supplying aquafarms allow our distributors to monitor the entire process from harvest to the product's delivery to our customers. 
Packaging

Jar / Tin

Preparation

Fresh, Cured with Salt

Caviar Fish & Grade

Sevruga, Grade 1

Shipping

Product is perishable and will be shipped via Overnight Shipping

Color

Pale-grey

Appearance

Clear, glossy

Flavor

Distinguished smooth, buttery flavor and sweet sea-spray. Long subtle after taste

Size

Small pearly grains

Sizes for sampling
offered in:
0.5 to 2.0 oz
Thaw
If ever frozen, thaw In the fridge, slowly. Never thaw at room temperature. Never cut into frozen caviar with a knife or pick at frozen caviar.
Storage
1 Month Refrigerated 38°F / 4°C, Unopened. Do not freeze or refreeze. Consume within 3 days of opening.