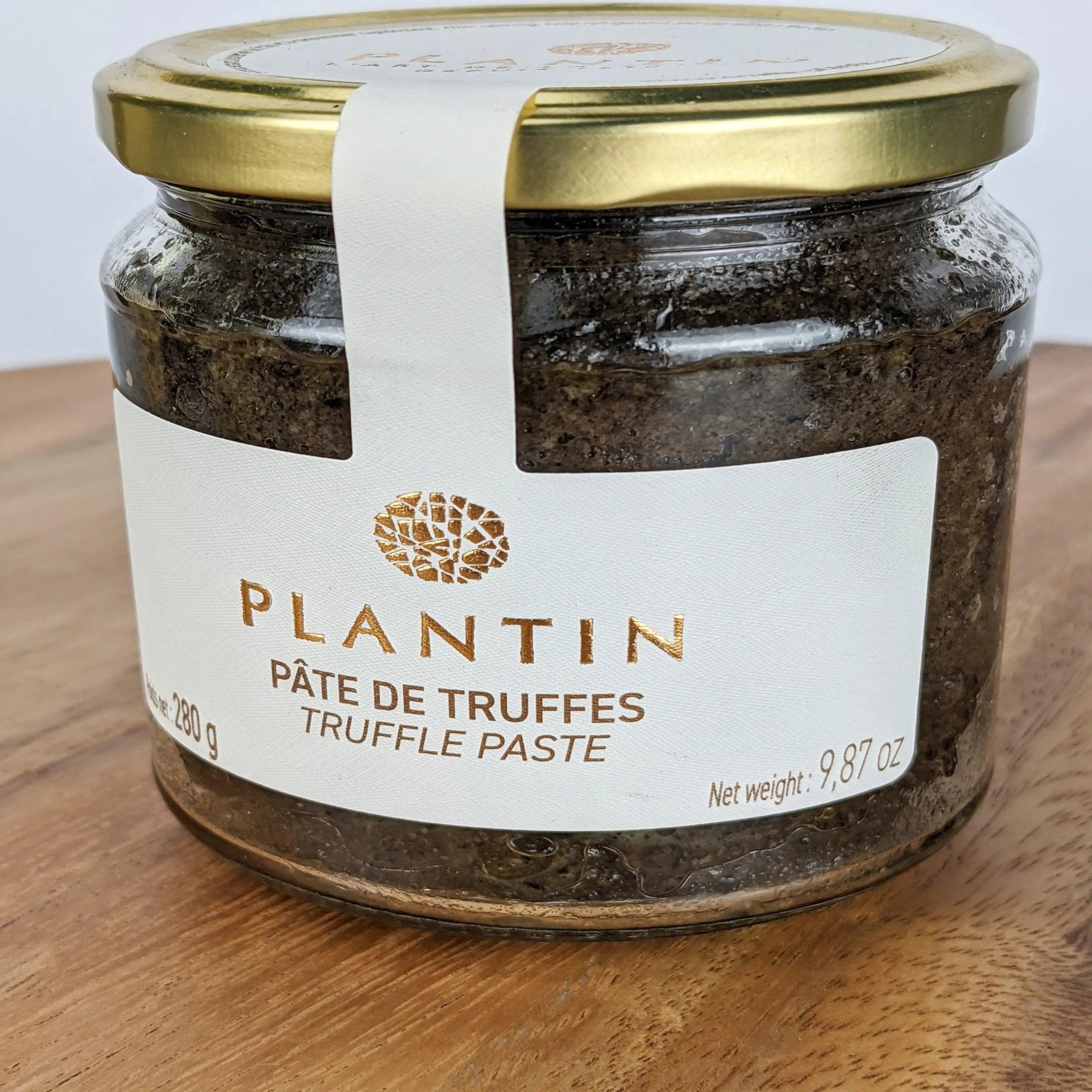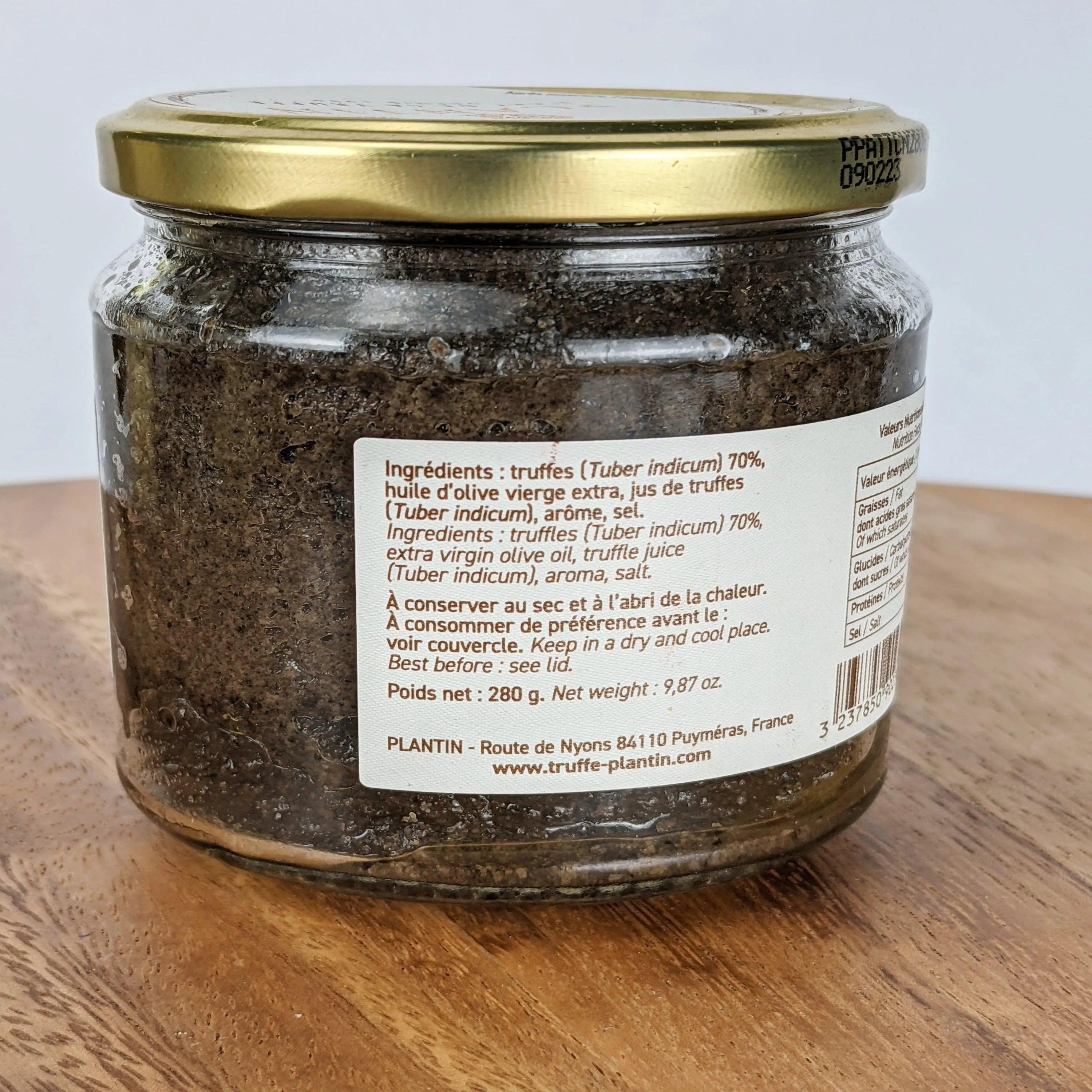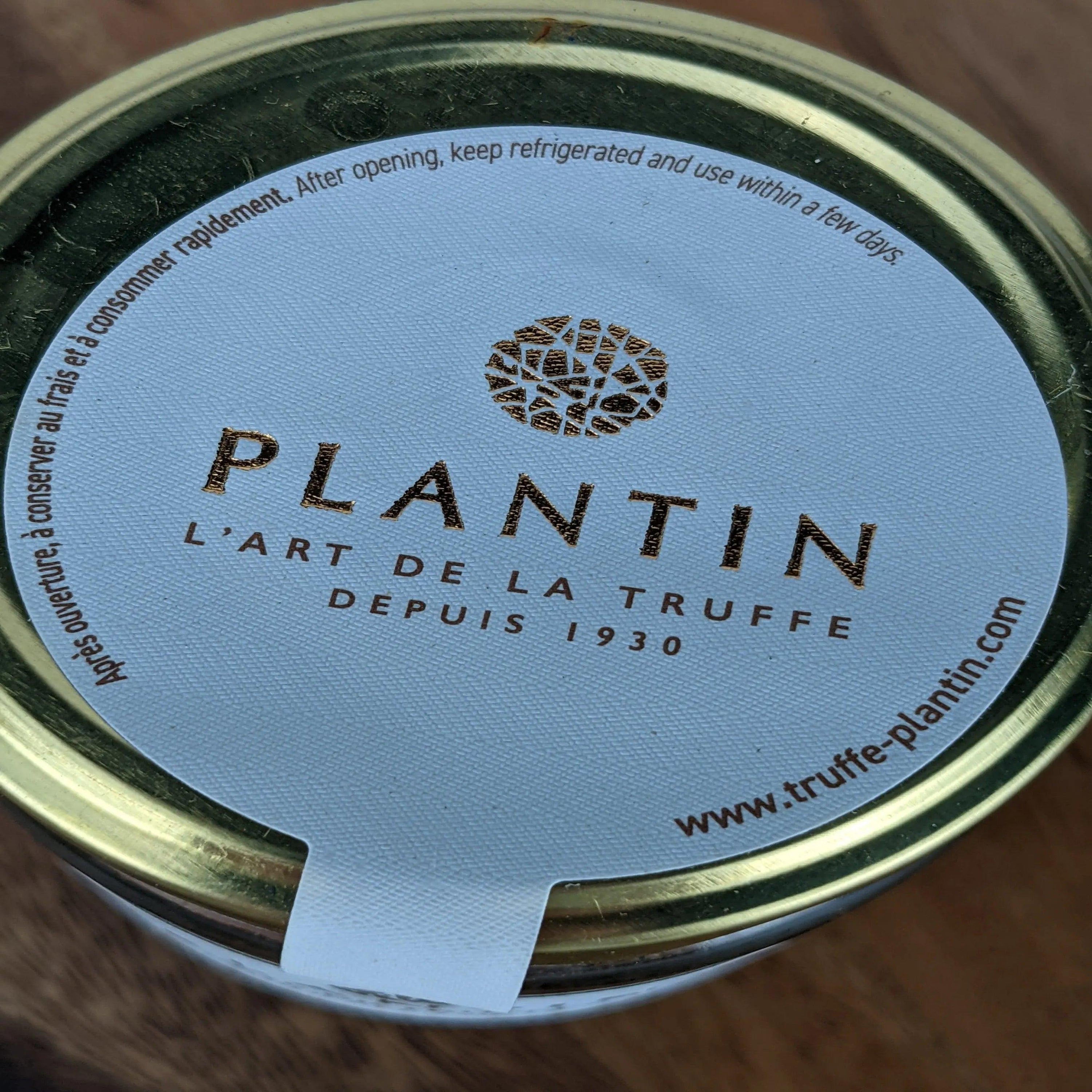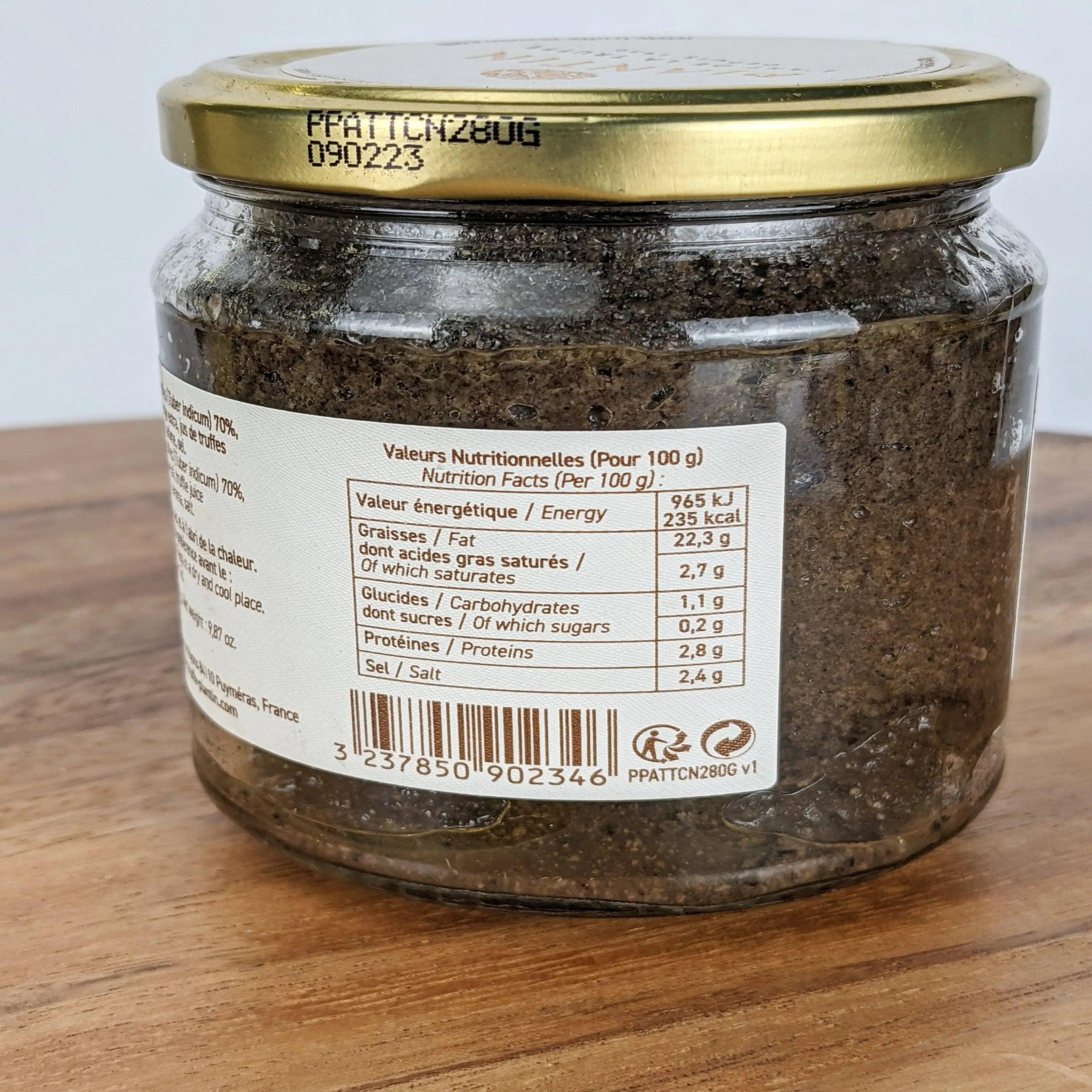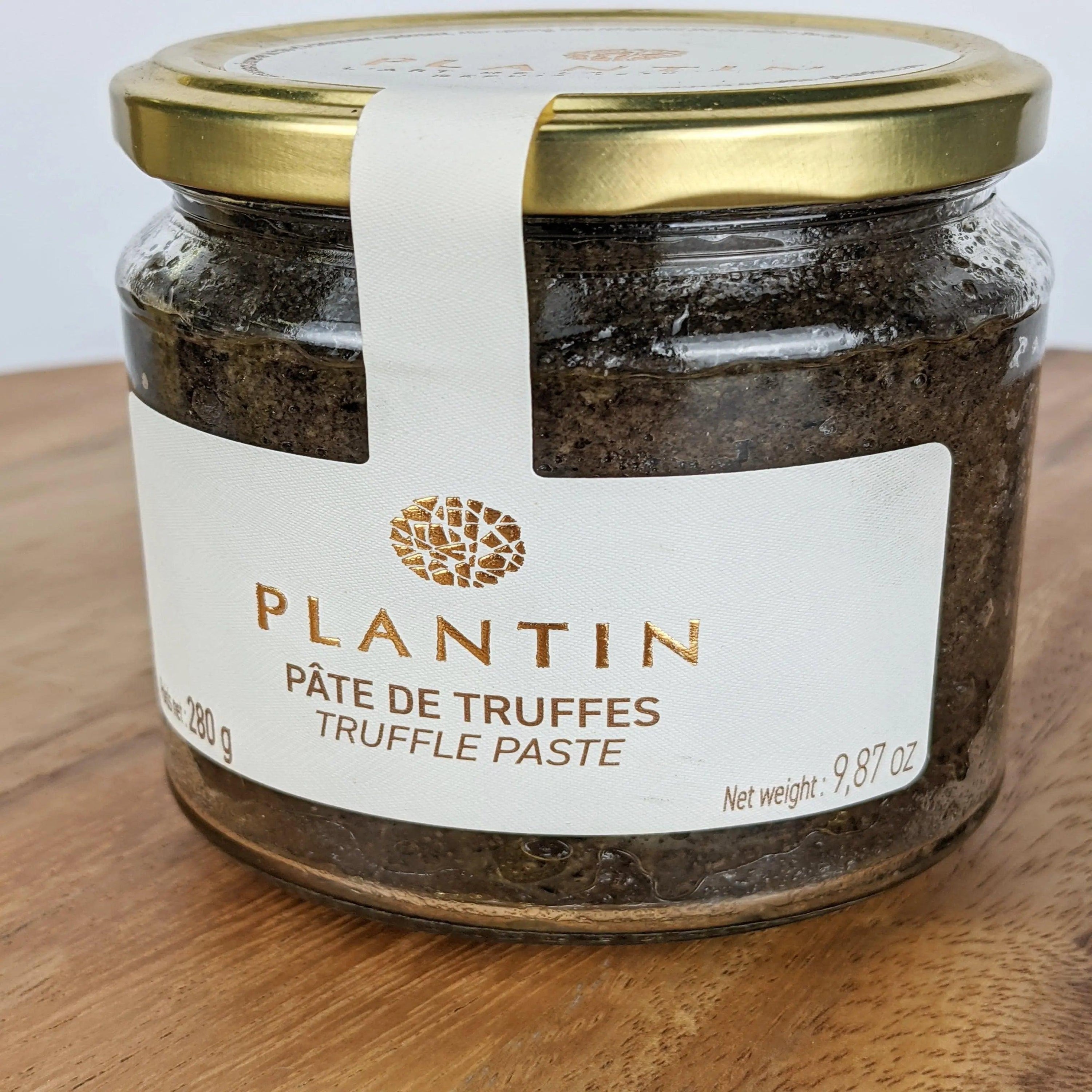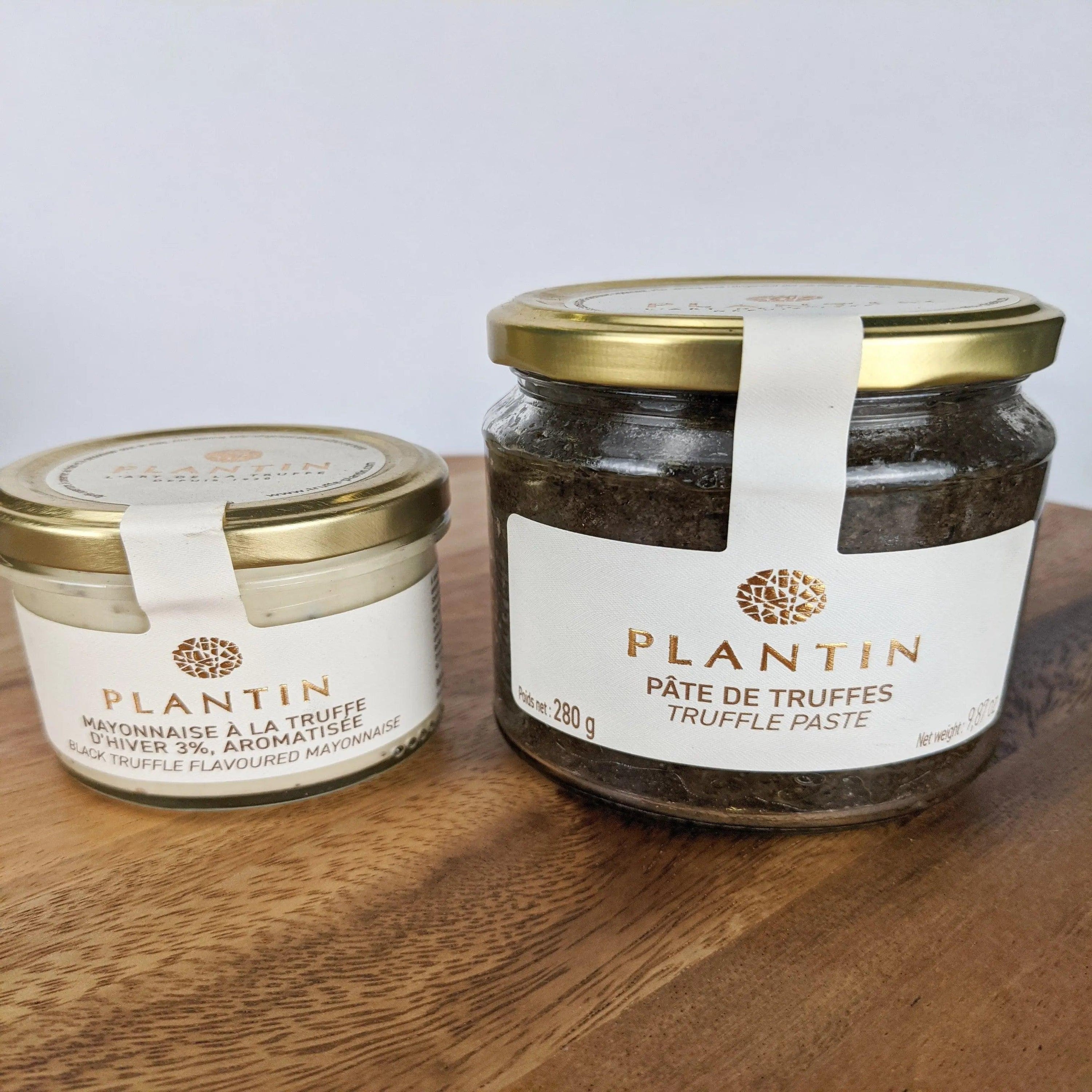 Products may slightly vary due to the nature of food item, lighting sources or computer monitor. Manufacturers may update packaging or change seasonally any time.
Plantin Black Truffle Paste - France
NOTE: All perishable products ship overnight by default. Overnight shipping comes with a premium price. Here's how to get FREE shipping. CLICK HERE
Have a Question?
Description
 Plantin French Black Truffle Paste 
The intense taste of our Black Truffles is almost impossible to describe. It is like the first kiss of the first love, you never forget it! Black Truffle Paste is an all-natural, easy way to add rich, earthy French truffle flavor to any dish. Made with fresh black truffles harvested at their peak, this highly-concentrated paste adds the delicious character associated with fine cuisine to any dish.

With our French Black Truffle Paste, you will add a touch of elegance to your dishes and impress your guests with their unique tastes. Serving this delicious sauce with steak is always a good idea, but its many other uses mean you'll want to keep it in stock in your refrigerator and on the shelf in your pantry for months to come. It makes a terrific dip for crudités and is delicious when stirred into mashed potatoes or mixed into spaghetti sauce. It also tastes amazing on pizza and atop grilled chicken breast. Slather it on roasted veal loin or pork chops for a truly delicate.
| | |
| --- | --- |
| Packaging | Jar |
| Preparation | Paste |
| Storage Type | Cool & Dry |