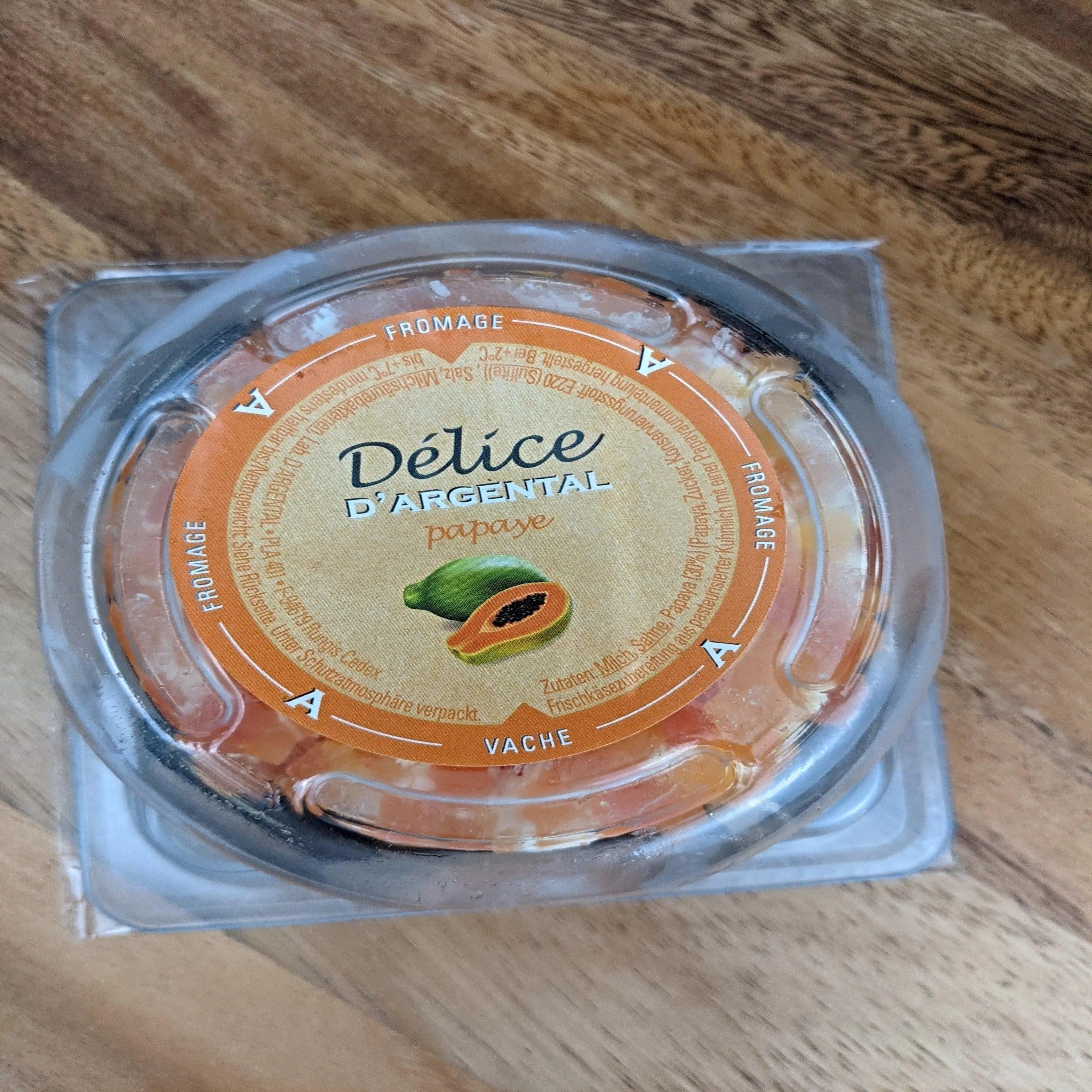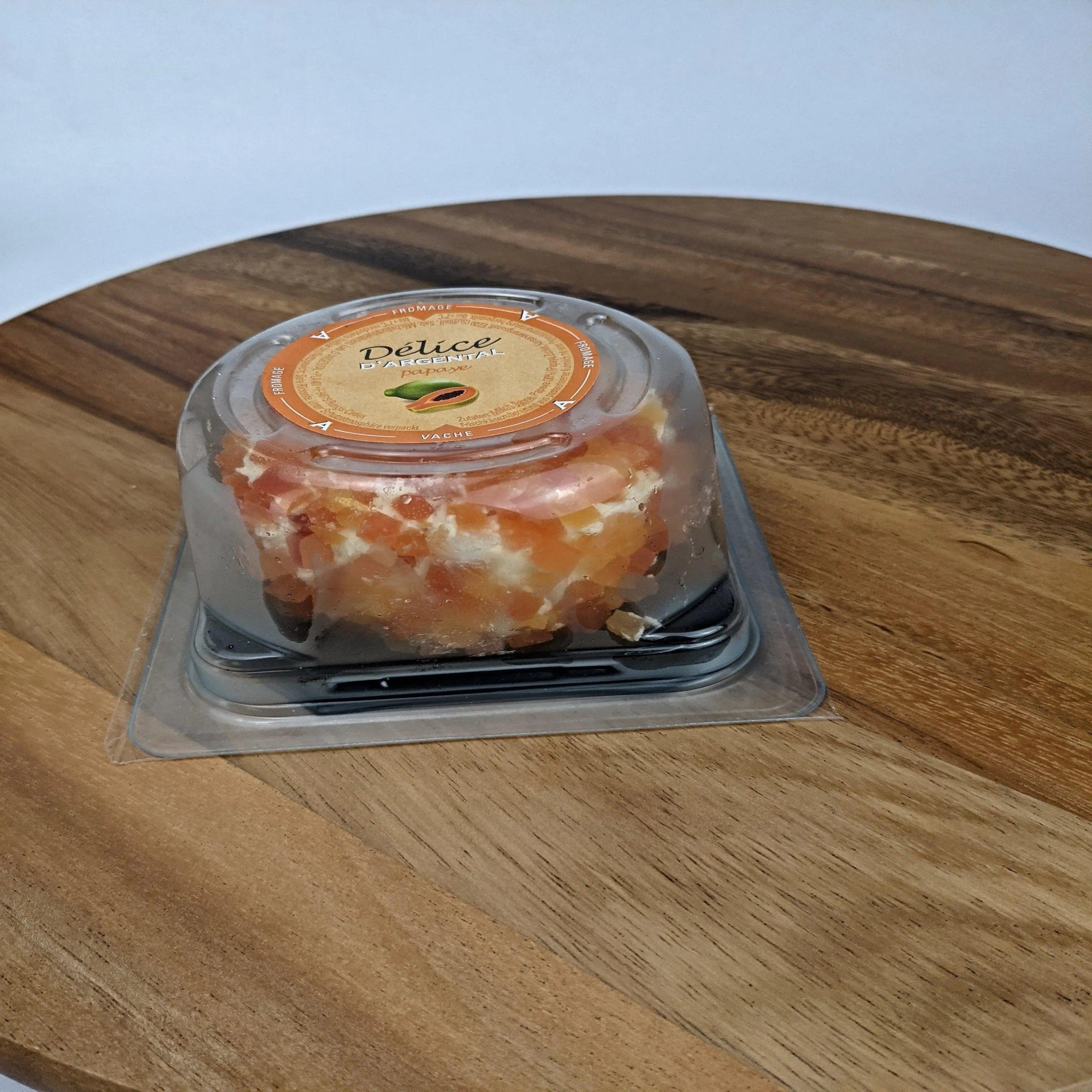 Products may slightly vary due to the nature of food item, lighting sources or computer monitor. Manufacturers may update packaging or change seasonally any time.
Brillat Savarin Papaya Soft Cheese - FRANCE
NOTE: All perishable products ship overnight by default. Overnight shipping comes with a premium price. Here's how to get FREE shipping. CLICK HERE
Have a Question?
Description
How Will You Serve Papaya Soft Cheese?
Whether you are serving it plain with whole grains or warm baguette, apricots or peaches or spreading it on toast, melt it over fruits or fresh vegetables. the Delice D'argental Papaye Cheese will bring a festive sensation to your table.
Bite Upon Biting into the soft and tender cheese, you will be amazed at how smooth and luscious it feels. It is loaded with creaminess and a sweet taste that is very similar to that of papaya. As it melts on your tongue, you will feel as if you had just eaten a piece of succulent fresh papaya.

This Soft Sweet Cheese is perfect as a dessert cheese or simply with fresh fruit. This Extremely Cheese has a super-fine paste that includes 60% of whole milk and 40% goat's milk. Its mild flavor and delicate aroma classify it as a piece of cheese for gourmet lovers who appreciate natural ingredients.
Net Weight:        7 oz
Origin:                 France
Brand:                Fromage Marquis