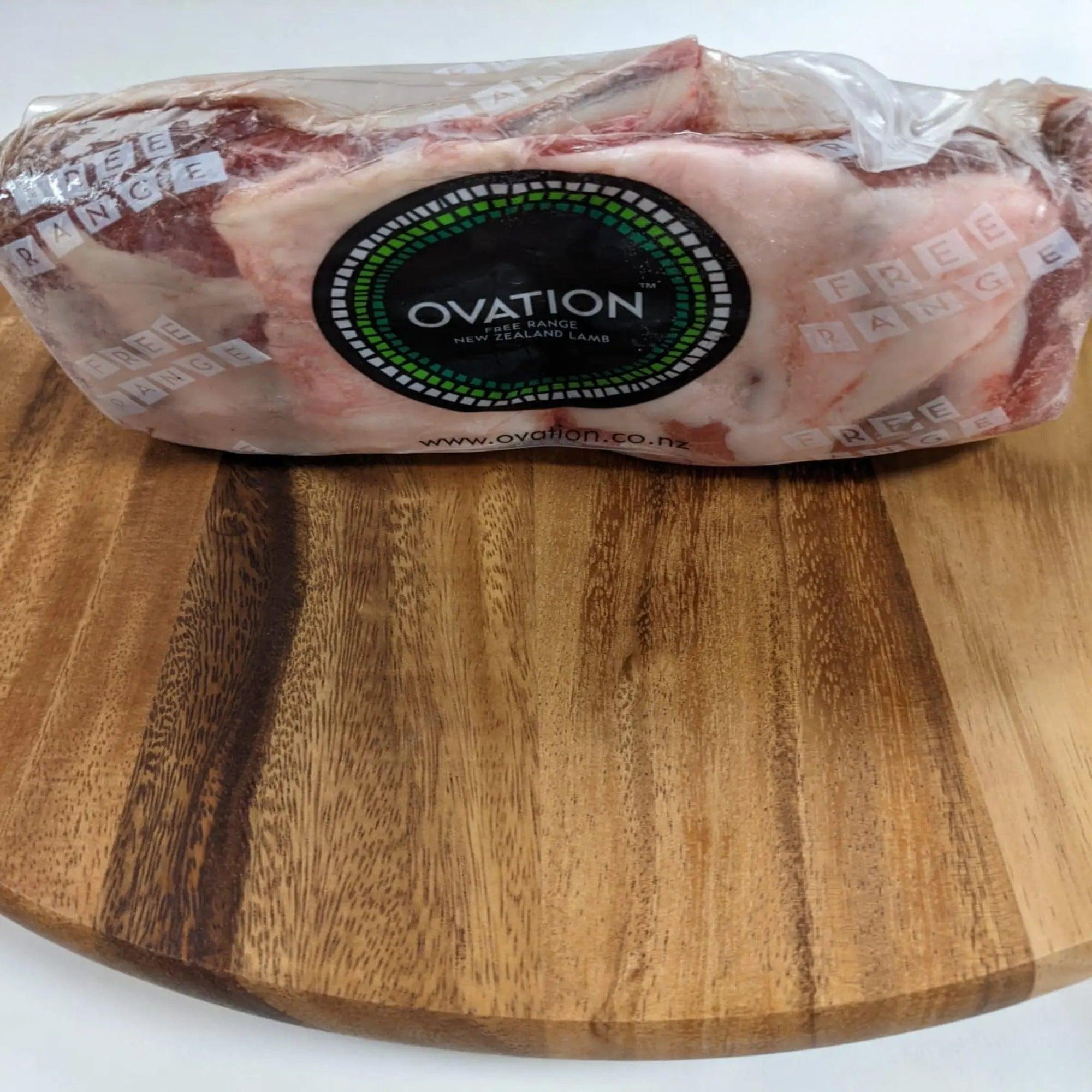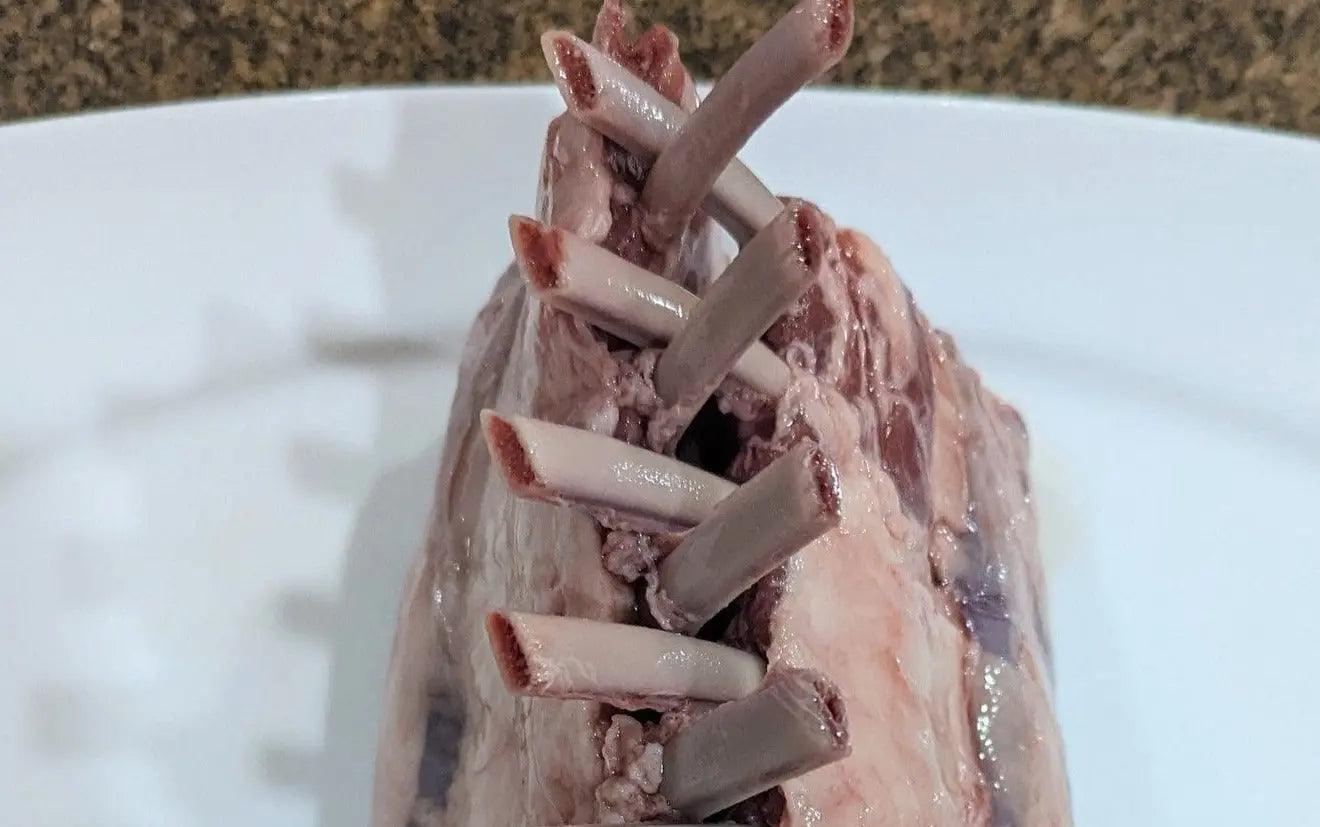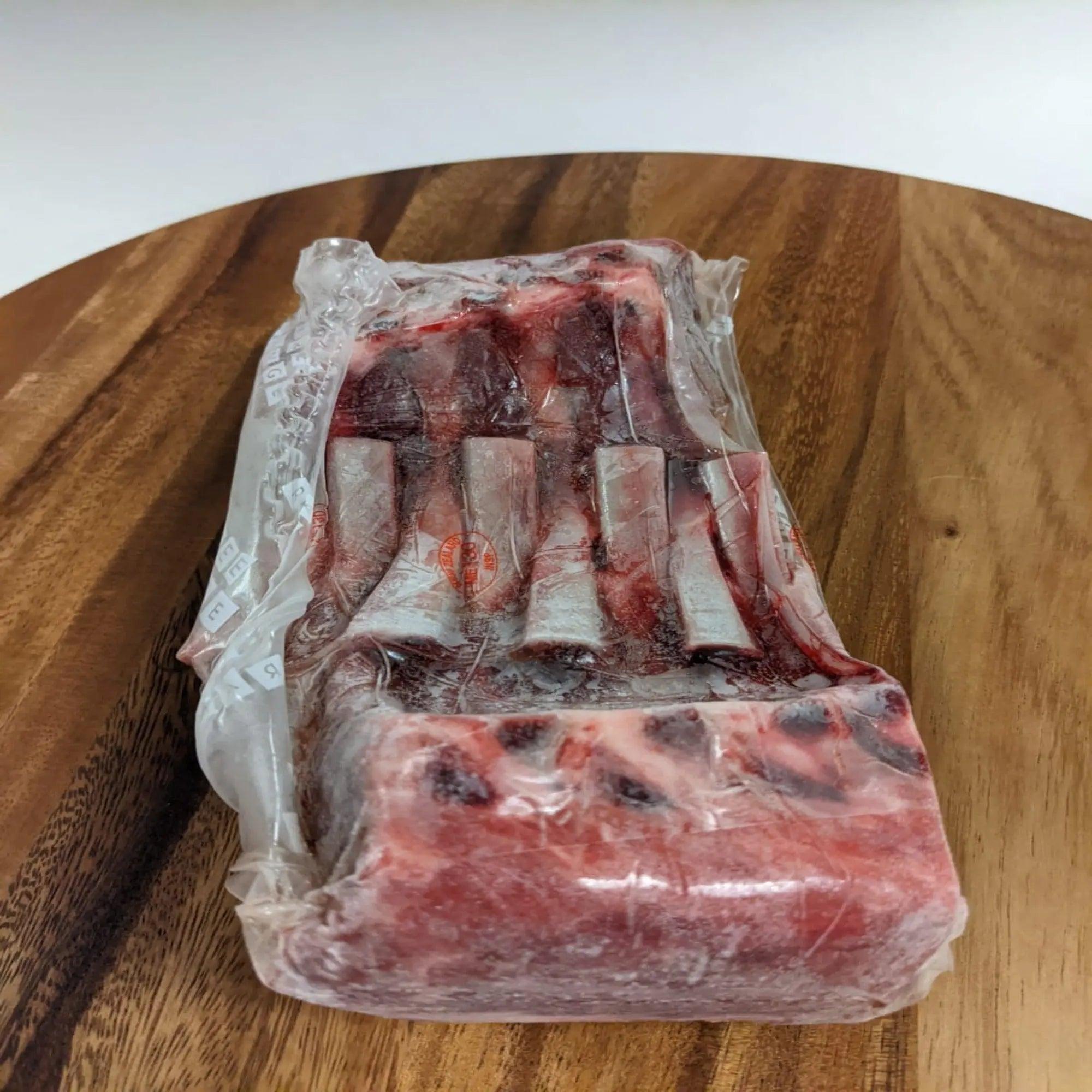 Products may slightly vary due to the nature of food item, lighting sources or computer monitor. Manufacturers may update packaging or change seasonally any time.
Frenched Rack of Lamb (2 x 4 Ribs) - NEW ZEALAND
Regular price
$62.00
$56.99
Subscription • Save
NOTE: All perishable products ship overnight by default. Overnight shipping comes with a premium price. Here's how to get FREE shipping. CLICK HERE
Looking for exquisite taste and an elegant presentation? 
Look no further than this Gourmet frenched rack of lamb from New Zealand for expertly butchered and aged lamb. 
⮞100% Grass Fed. 
⮞Free range pasture raised
⮞Hand-selected
⮞Tender
⮞ certified halal
⮞No antibiotics. No GMOS
Just the thought of that perfectly browned frenched rack of lamb, still sizzling, coming out of the oven can get the taste buds salivating. 

Serve it as either an entre or an appetizer, it's versatile and makes a spectacular presentation on either a platter or small dish. 

The Delicious Meat keeps all the juices inside the meat. 
Healthy Lamb Racks are lean cuts of meat that pair well with red wine.


Fresh Rack of Lamb, Frenched helps you create a piece of meat-centered perfection for your table's presentation. 
While there are many ways to prepare it, this tasty cut is always a winner when brushed with rosemary and sea salt and broiled to taste.
Your guests will appreciate the generous size and delicious flavor of this rack.
Simply delicious.
Perfect meat for a healthy life.
A great display
MEAT: LAMB: FROZEN: Chef Ready Grade
Frenched Half-Rack 2 x 4 Ribs
Lamb chops
Net Weight:            20oz
Origin:                     New Zealand
Manufacturer:         Ovation               
Packaging:              Vacuum Pack
Grade:                      Chef Ready Grade
Pack includes:         2 Rib Frenched Racks with 4 bones each.