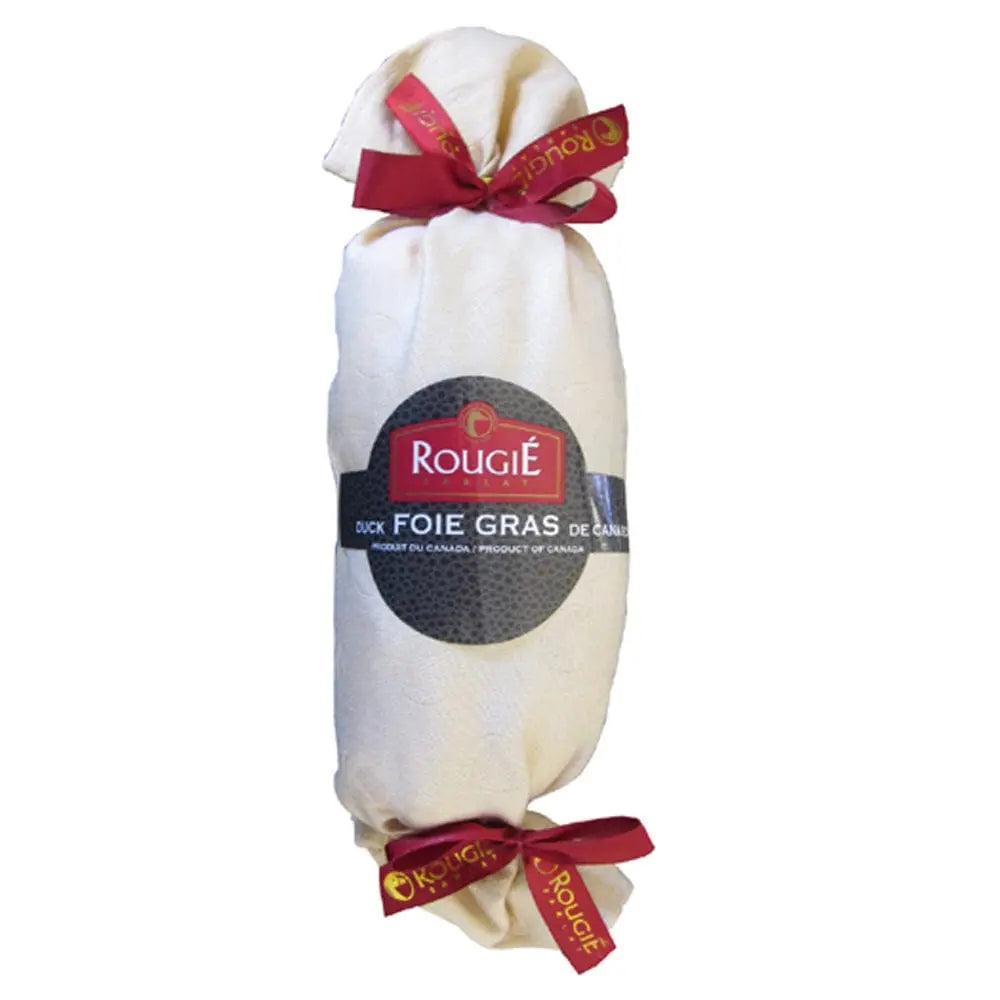 Rougie Torchon Duck Foie Gras - FRANCE
Regular price
$85.00
$72.99
Subscription • Save
NOTE: All perishable products ship overnight by default. Overnight shipping comes with a premium price. Here's how to get FREE shipping. CLICK HERE
Have a Question?
Description
Introducing 🎉 Torchon Duck Foie Gras 🦆 by Rougie - a culinary masterpiece that elevates any dish to a whole new level. Made from the finest duck liver, this foie gras is carefully prepared using traditional French techniques to ensure its unparalleled quality and flavor.
Serving this delicacy is a breeze 🍽️. Simply slice it into thin pieces and serve it on warm toast or brioche, accompanied by a sweet fruit compote 🍓 or a tangy chutney 🍍. The rich, buttery flavor of the foie gras pairs perfectly with the sweet and sour notes of the accompaniment, creating a symphony of flavors in every bite 🤤.
This luxurious treat is perfect for a variety of occasions 🎂. It can be served as an elegant appetizer at a fancy dinner party, as a delicious addition to a cheese board 🧀, or as a decadent snack for a special occasion 🍾. Whether you're celebrating a milestone or simply indulging in a little bit of luxury, Torchon Duck Foie Gras by Rougie is the perfect choice.
But that's not all - Torchon Duck Foie Gras by Rougie is also incredibly healthy 🌿. It is packed with essential vitamins and minerals, including iron, zinc, and vitamins A and B12. These nutrients are vital for maintaining a healthy immune system, promoting healthy skin and hair 💁‍♀️, and supporting brain function 🧠. Additionally, the high levels of monounsaturated and polyunsaturated fats in foie gras are beneficial for heart health ❤️, helping to reduce the risk of cardiovascular disease.
In conclusion, if you're looking for a luxurious yet healthy treat that will impress even the most discerning palates, look no further than Torchon Duck Foie Gras by Rougie 🤩. Whether you're serving it at a dinner party or enjoying it on your own, this culinary masterpiece is sure to delight and satisfy.
Great for a family dinner or any event 💕. Commonly served as an appetizer / spread 🍴, this ready-to-serve duck foie gras will make any meal more exciting.
This foie gras is rich and buttery 🧈 and does well on almost any type of bread or toast 🍞.
Serving ideas as an appetizer: add a side of crispy onions 🧅, fresh crisp carrots 🥕, figs 🫐, apples 🍎, grapes 🍇, currants 🍒 or walnuts 🌰.
What's torchon? This is the French word for rolling the liver in a towel and poaching them as preparation, making them easier to slice into rounds for an appetizer 🇫🇷.
Ready to serve 🍽️.
| | |
| --- | --- |
| Storage | Keep refrigerated |
| Shape | cylindrical |
| weight | 8.8 oz |