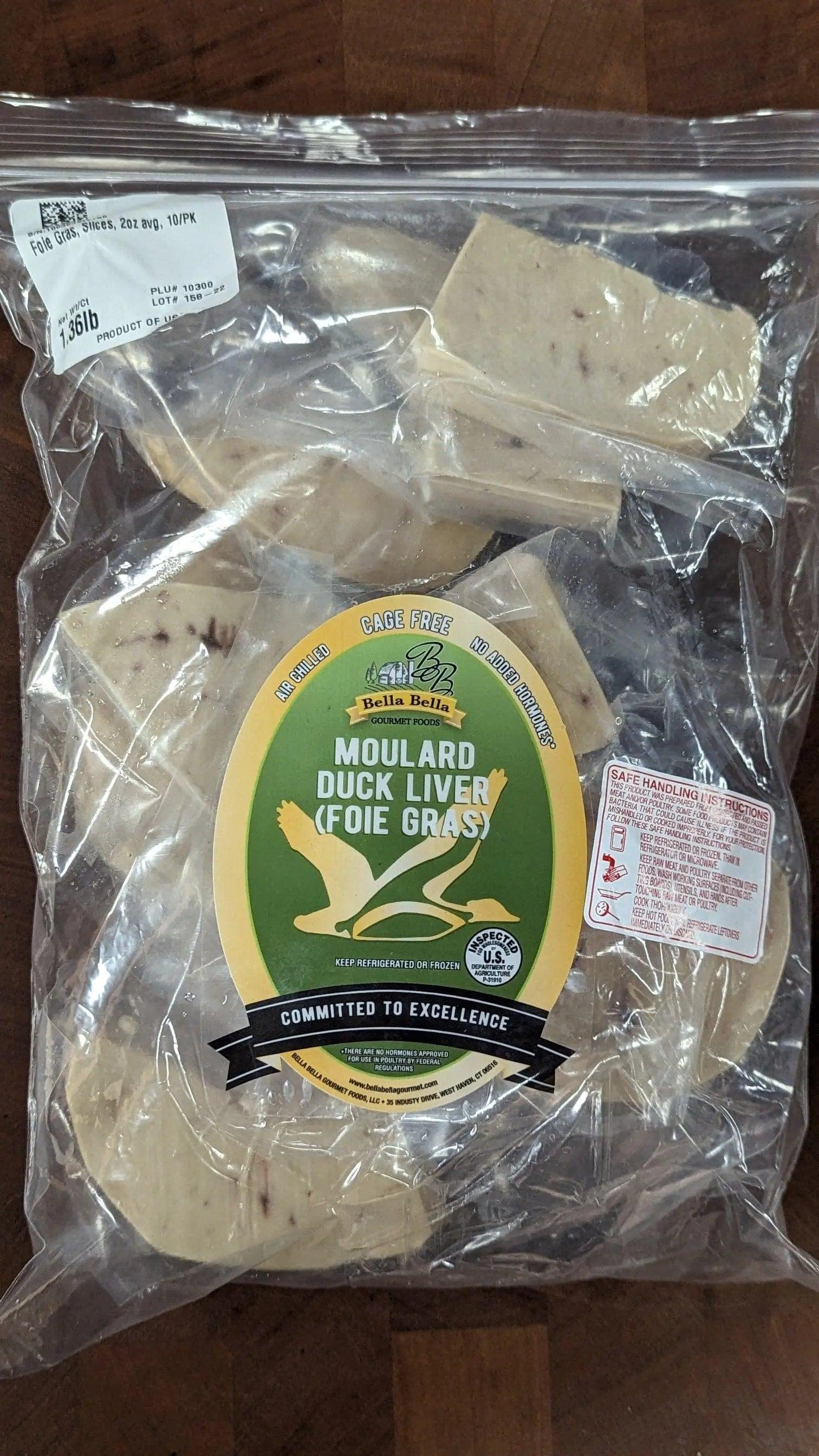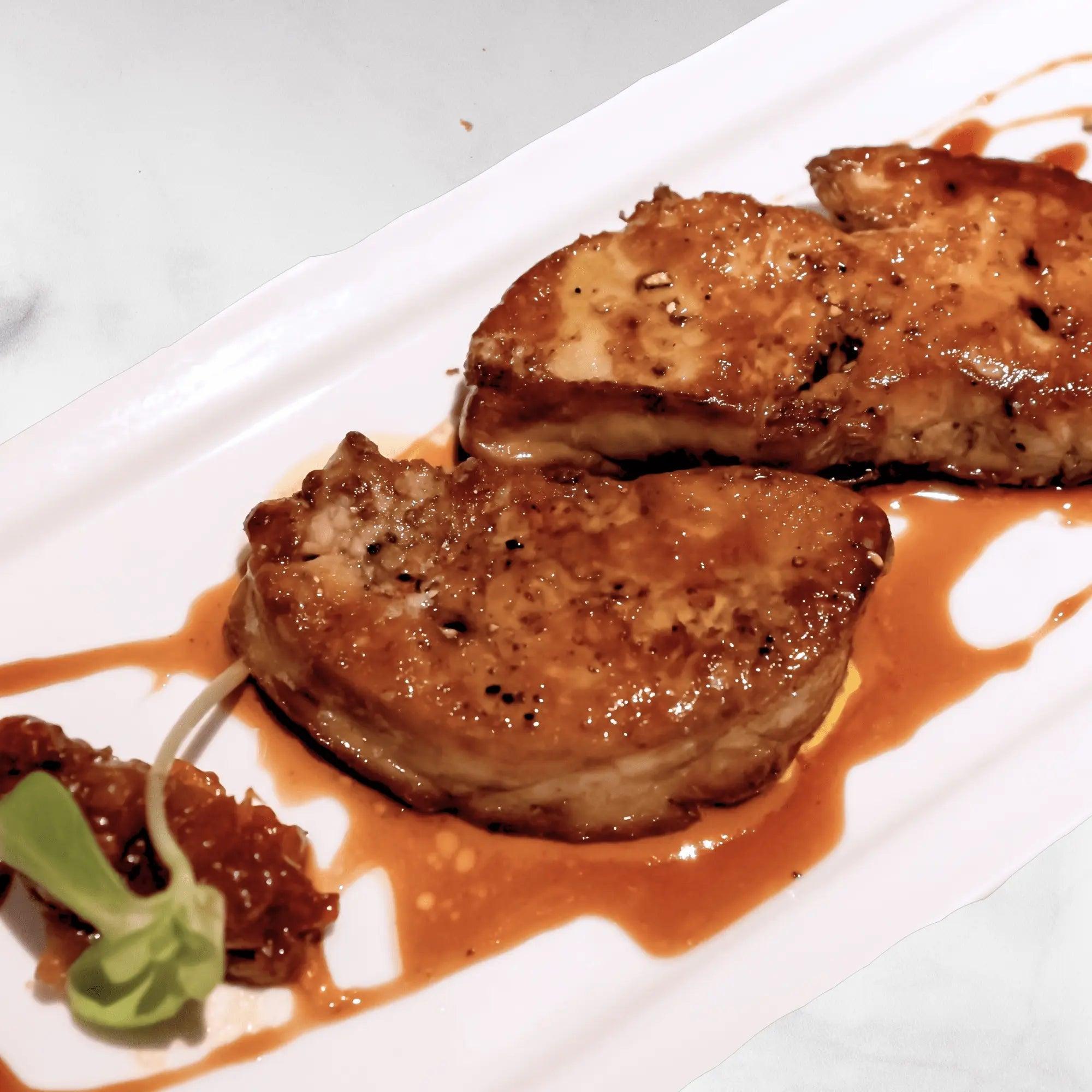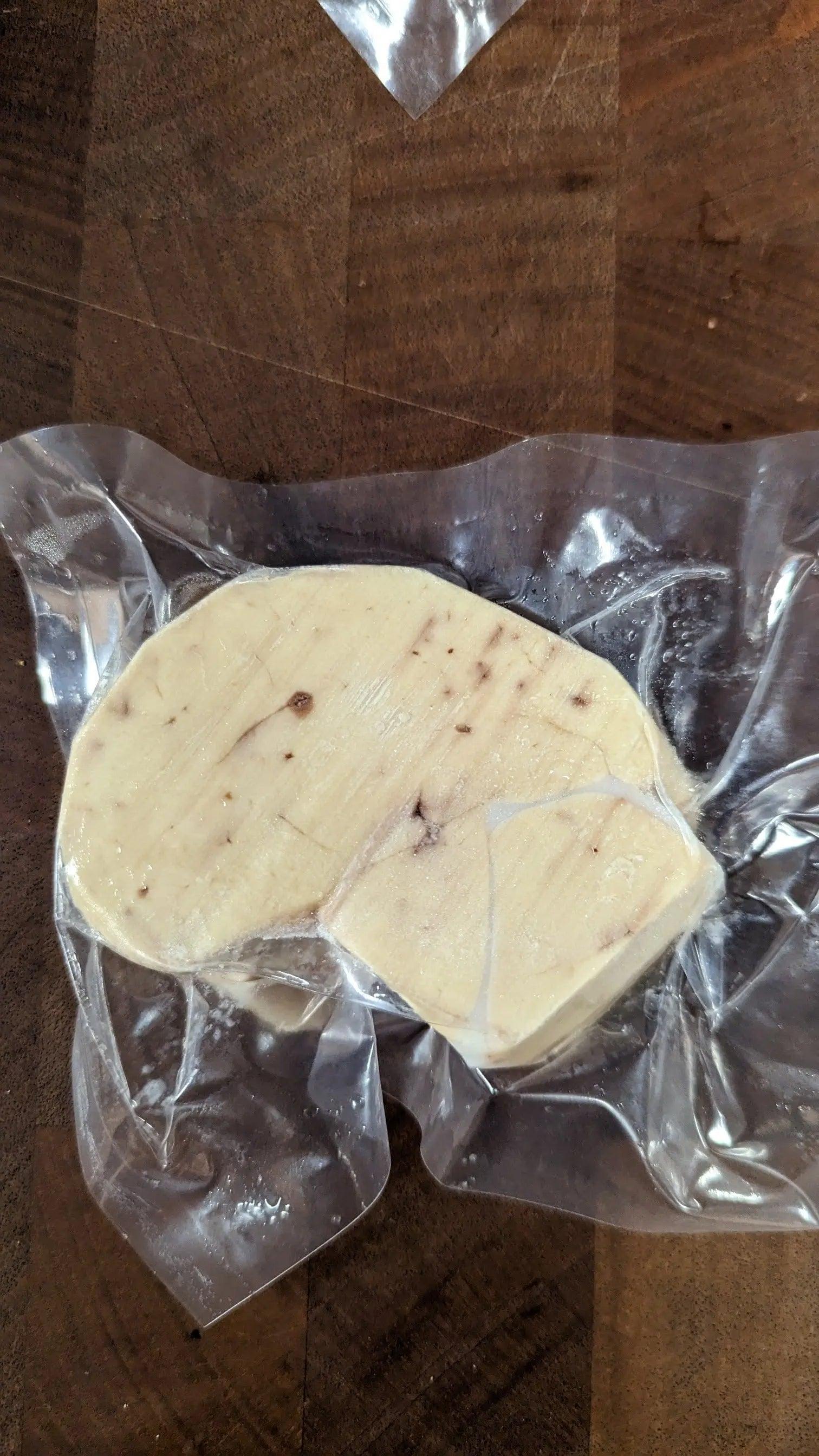 Products may slightly vary due to the nature of food item, lighting sources or computer monitor. Manufacturers may update packaging or change seasonally any time.
Duck Foie Gras, 10 Slices Raw - USA
NOTE: All perishable products ship overnight by default. Overnight shipping comes with a premium price. Here's how to get FREE shipping. CLICK HERE
Have a Question?
Description
Introducing our premium Raw Foie Gras Moulard Duck Slices 🦆🍴

Only the highest quality slices of duck liver are selected for further processing, ensuring a minimum amount of membranes, vessels, and fat. Flash-frozen in a vacuum environment, our Duck Foie Gras Slices offer excellent yield, maximum preservation of texture, and a rich flavor that is fully restored after thawing.

👨‍🍳 How to Cook:
Before cooking, remove the Raw Foie Gras Moulard Duck Slices from the freezer and let them thaw in the refrigerator for 24 hours. Once thawed, sear them in a hot pan for 30 seconds on each side, or bake them in the oven until golden brown. To ensure that the slices are cooked evenly, score them before cooking using a sharp knife.

🧂 How to Season:
For the perfect seasoning, sprinkle a pinch of fleur de sel and freshly ground black pepper on the slices before cooking. Alternatively, you can experiment with other seasonings such as nutmeg, cinnamon, or balsamic vinegar, to create a unique and delicious flavor profile.

🍴 What to Serve With:
These Raw Foie Gras Moulard Duck Slices are the perfect addition to any gourmet dish. Serve them alongside warm toasted bread or crackers, topped with a fruity jam or chutney, or as a garnish for a salad. Their rich and buttery flavor pairs well with a variety of ingredients, making them a versatile addition to any meal.

🔪 How to Score:
Scoring the foie gras slices will ensure that they cook evenly and result in a richer flavor. Using a sharp knife, make shallow cuts in a crosshatch pattern on the top of each slice, being careful not to cut through completely.

Elevate your dining experience with our premium Raw Foie Gras Moulard Duck Slices. Indulge in the rich and buttery flavor of this gourmet delicacy, and impress your guests with your culinary expertise. 🤤🍷🍴


To create the perfect pairing for our Raw Foie Gras Moulard Duck Slices, we recommend serving them with a sweet dessert wine such as Sauternes or Ice Wine. The sweetness of the wine will balance the rich and buttery flavor of the foie gras, creating a heavenly combination of flavors. Alternatively, you can serve the slices with a crisp and refreshing champagne or sparkling wine to cut through the richness of the foie gras.

For those who prefer non-alcoholic options, a chilled glass of sparkling water or iced tea can also be served alongside the foie gras slices. Whatever your preference, the Raw Foie Gras Moulard Duck Slices are sure to impress your guests and elevate your dining experience to new heights. 🍷🍾🍴
| | |
| --- | --- |
| Weight | 1-1.5 lb |
| Pieces | 10 (approx 2oz per slice) |
| Packaging |  Vacuum Pack |