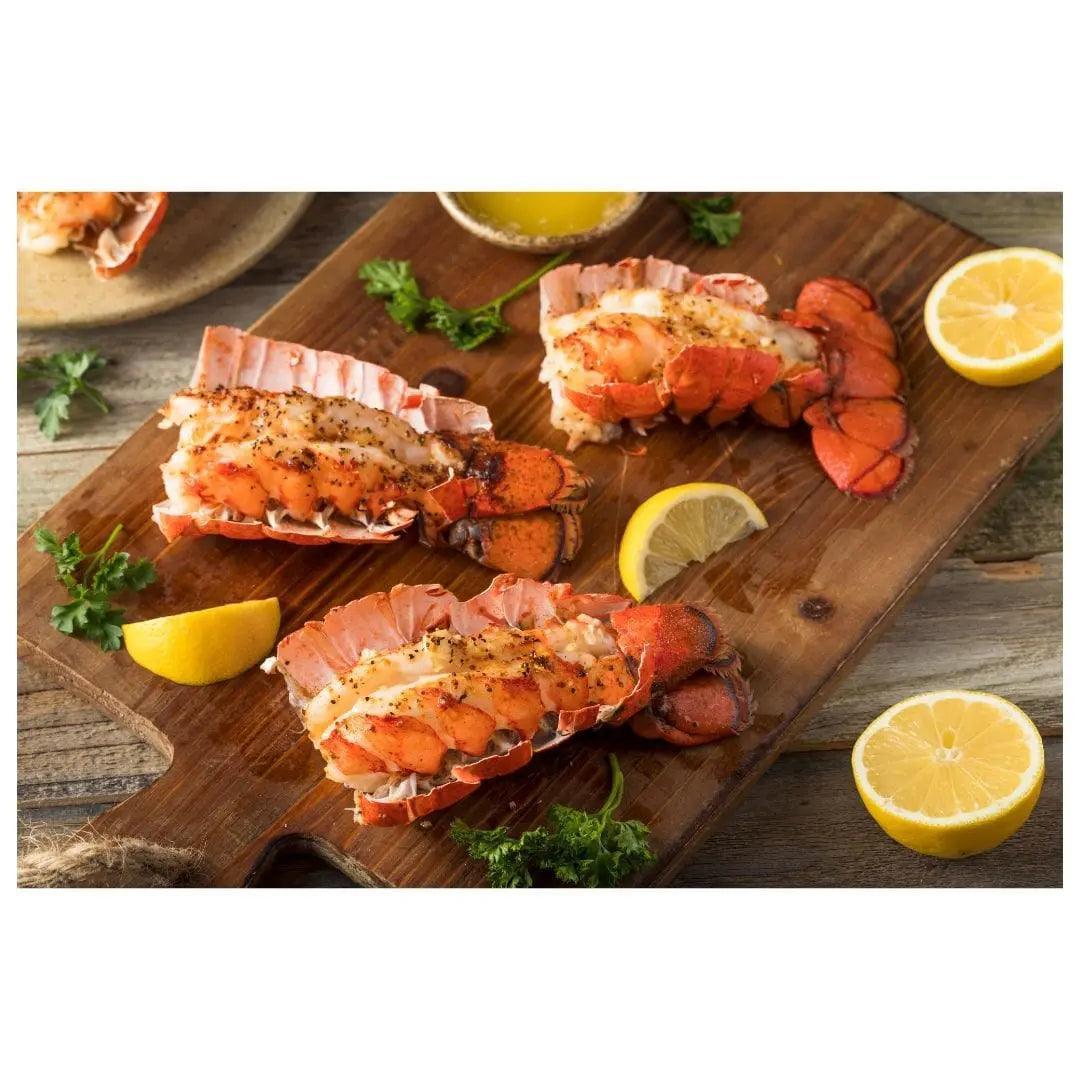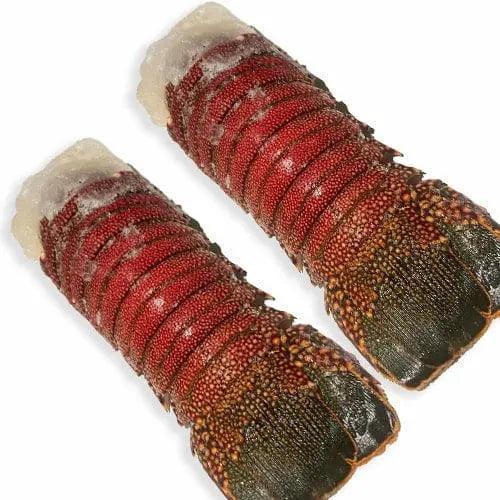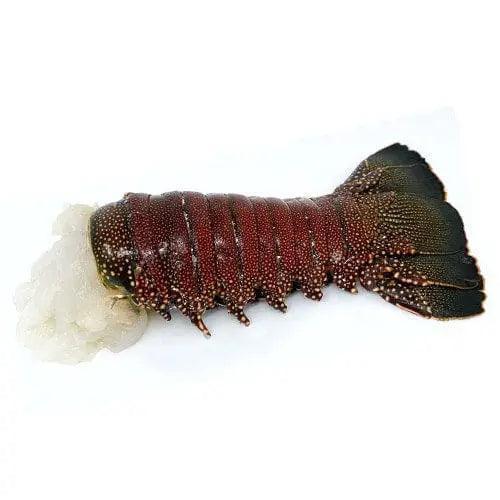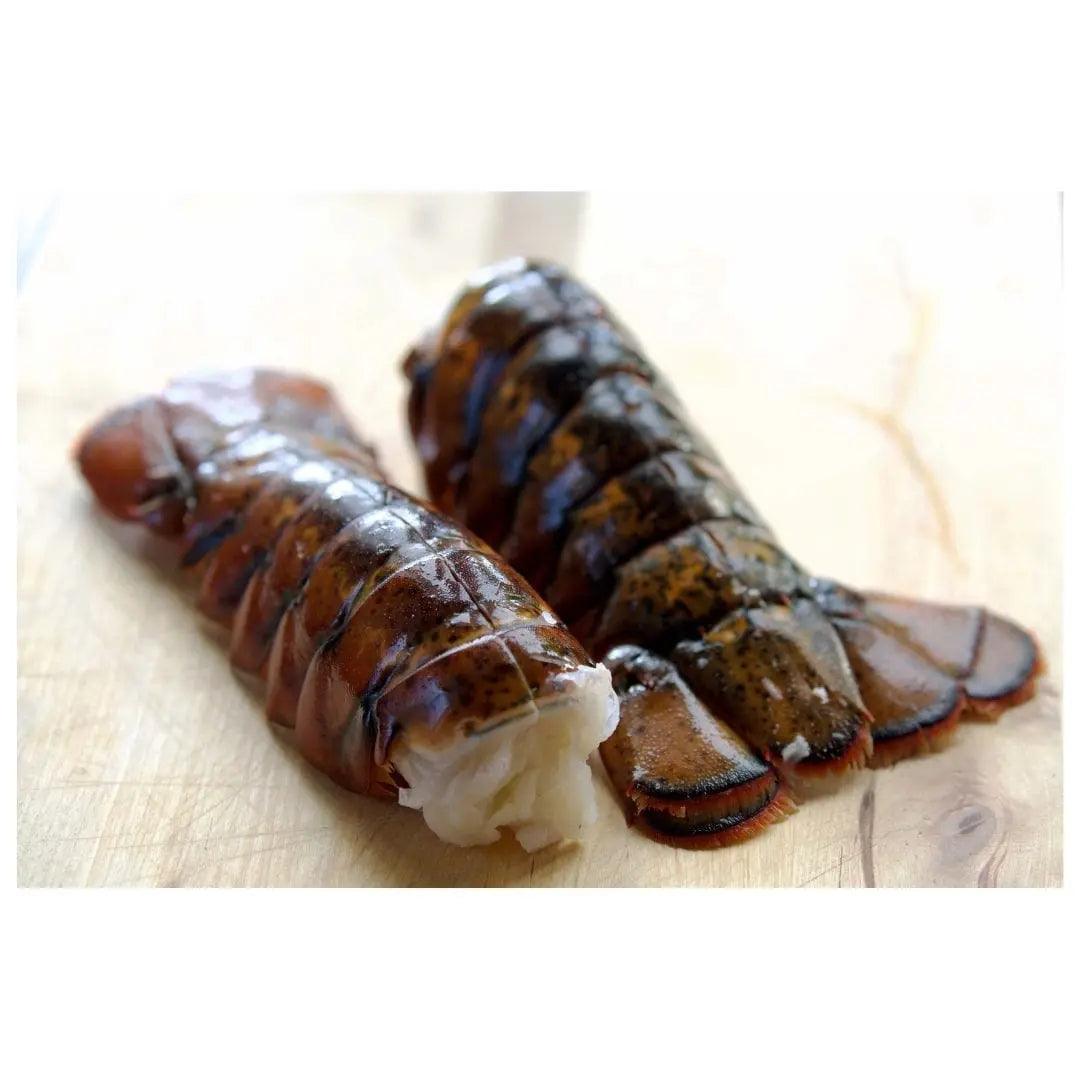 Products may slightly vary due to the nature of food item, lighting sources or computer monitor. Manufacturers may update packaging or change seasonally any time.
100% Wild-Caught Lobster Tail - ECUADOR
Regular price
$40.00
$32.00
Subscription • Save
NOTE: All perishable products ship overnight by default. Overnight shipping comes with a premium price. Here's how to get FREE shipping. CLICK HERE
Have a Question?
Description
Frozen Lobster Tails of the Galapagos Island 
are known for their sweet, delicate flavor and tender texture, and are often served as a main dish or as part of a seafood platter.
These wild caught lobster tails from the Galapagos Island, don't just come from paradise, they taste like it. Galapagos Island lobsters are exquisite and distinct in flavor. Balancing both sweet and salty flavors, this delicate flavor is like no other lobster. 
Red Golden Pacific Rock Lobster. 
Can only be caught seasonally on the island. 

🎉 For a special occasion or celebration, lobster tails make an excellent choice. Serve at weddings, anniversary parties, and other formal events. However, they can also be enjoyed at home for a special dinner or as part of a casual seafood feast.
Usual preparation: boil, grill, steam, bake or broil 9pan fry and air frying is also an option). 
👨‍🍳 When it comes to serving lobster tails, there are many options. They can be boiled, grilled, steamed, baked, or broiled, and can be served with a variety of accompaniments such as melted butter, lemon, and herbs. Lobster tails can also be used in a variety of recipes, such as lobster rolls, pasta dishes, and salads.
❄️ When cooking frozen lobster tails, it is important to thaw them properly before cooking. Do not thaw lobster tails in the microwave, as this can result in uneven cooking and a rubbery texture. Instead, place them in the refrigerator overnight or run cold water over them until they are thawed.
🍲 In addition to their delicious taste, lobster tails are also a nutritious food option. They are a great source of protein, which is essential for building and repairing muscle tissue. Lobster tails are also low in fat and calories, making them a healthy addition to any diet.
The history of eating lobster tails dates back to the 19th century when lobster was considered to be a food for the poor. Lobsters were abundant in the waters off the coast of New England and were often fed to prisoners, slaves, and servants. However, in the mid-1800s, there was a shift in the perception of lobster, and it became a delicacy enjoyed by the wealthy.
🌊 In conclusion, Galapagos Island lobster tails are a unique, delicious and nutritious seafood option that is perfect for any occasion. Whether you're grilling them for a summer cookout or serving them at a fancy dinner party, these lobster tails are sure to impress. With their delicate flavor and tender texture, they are a true delicacy that is enjoyed by people all over the world. 🌎
| | |
| --- | --- |
| Sold |    Raw, frozen, by the piece  |
| Sizes |    8oz, 16 oz |
| Shelf life |    24 months |
| Packaging |    Individually wrapped |
| Origin |    Ecuador, Galapagos Island |
| Ingredients |    100% Lobster meat |
| Caught |     Wild Caught |
| Store |     Frozen |
| Thaw |     Not more than 24 hours in fridge / contain them in plastic bag and       place in cold water for 30 min.  |