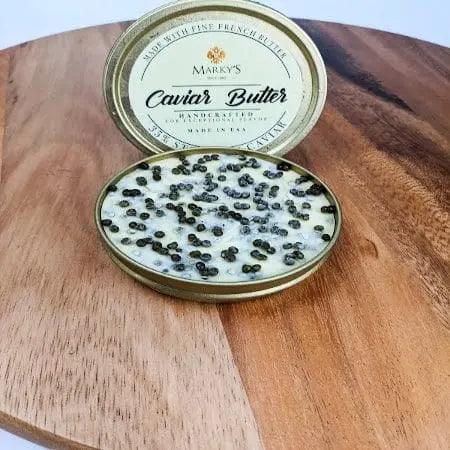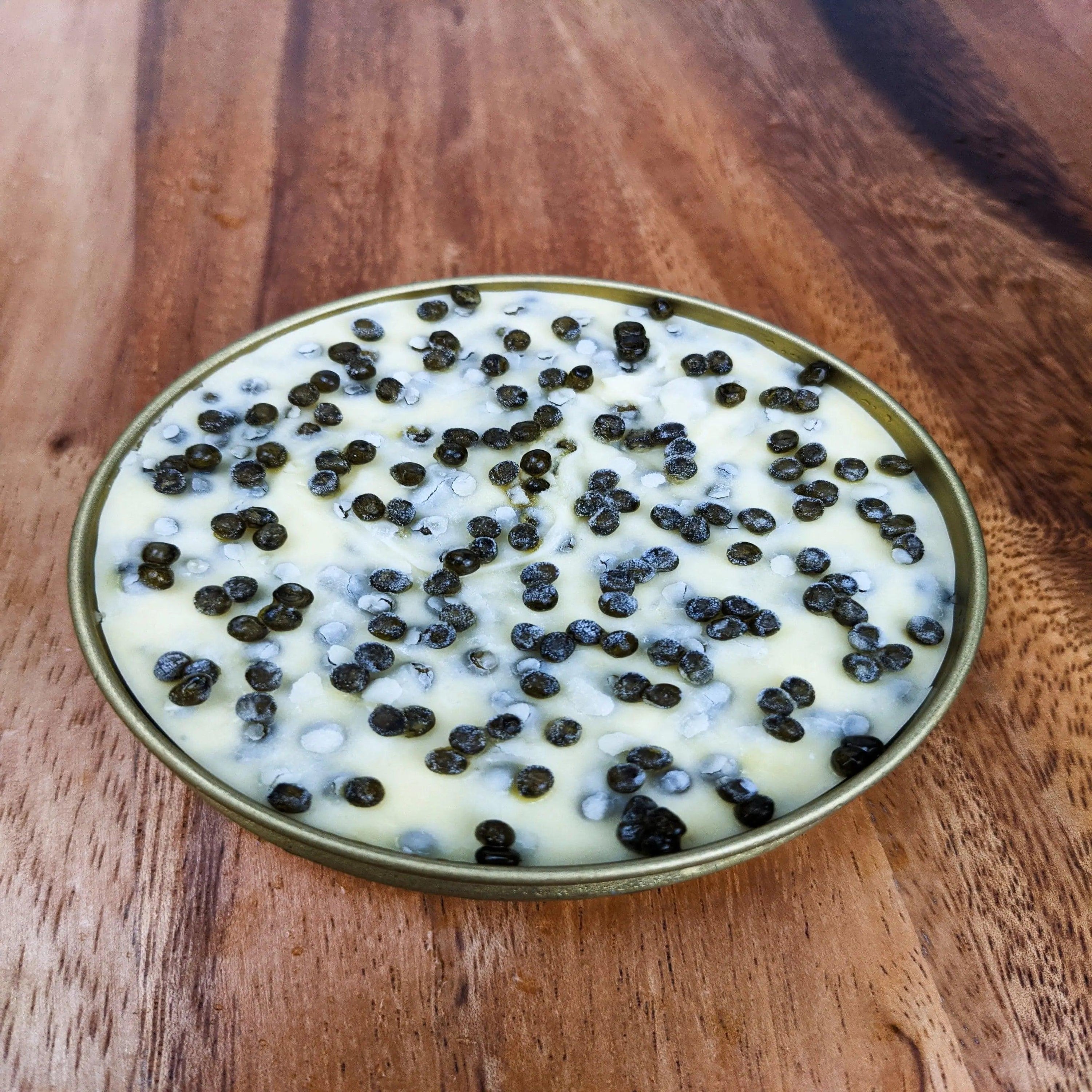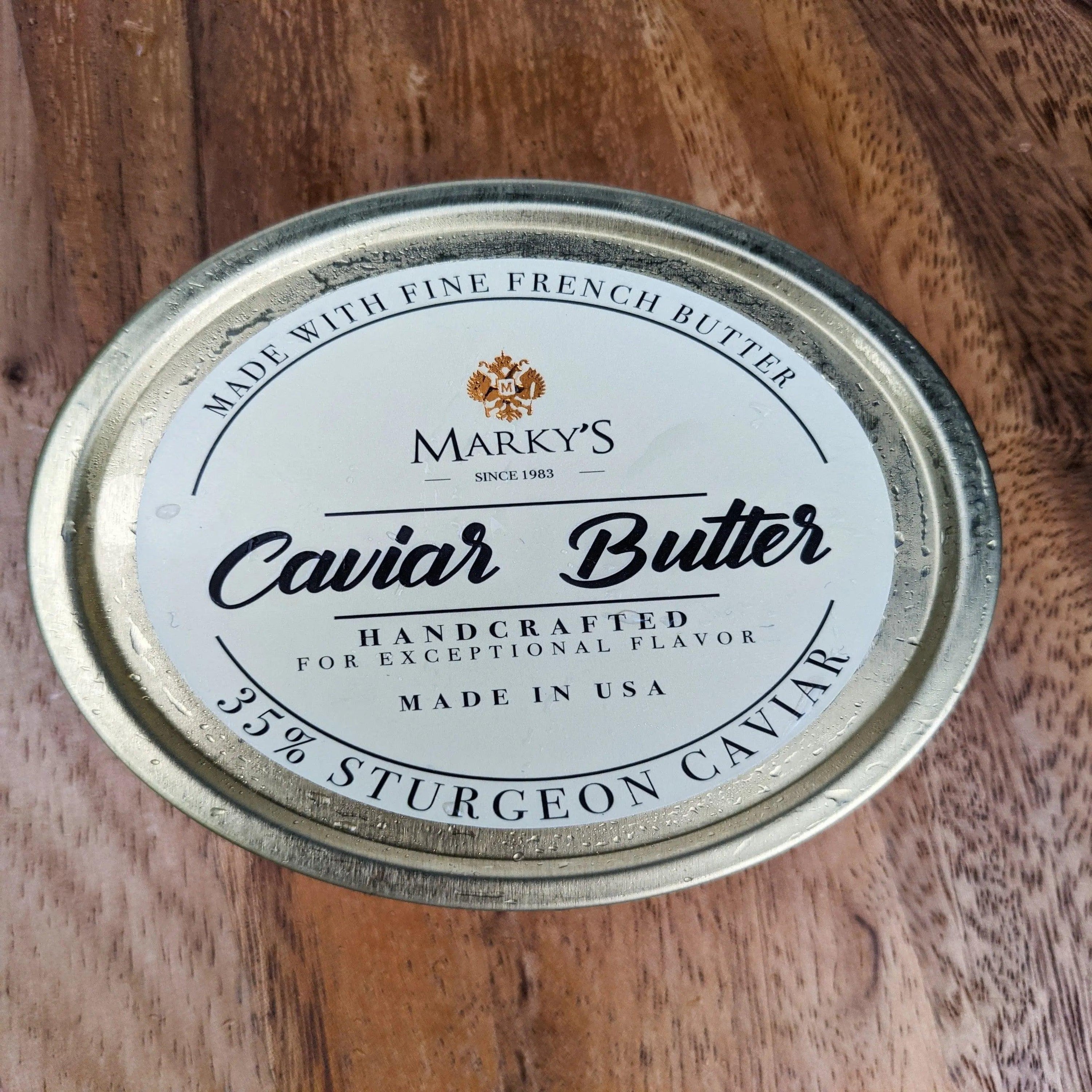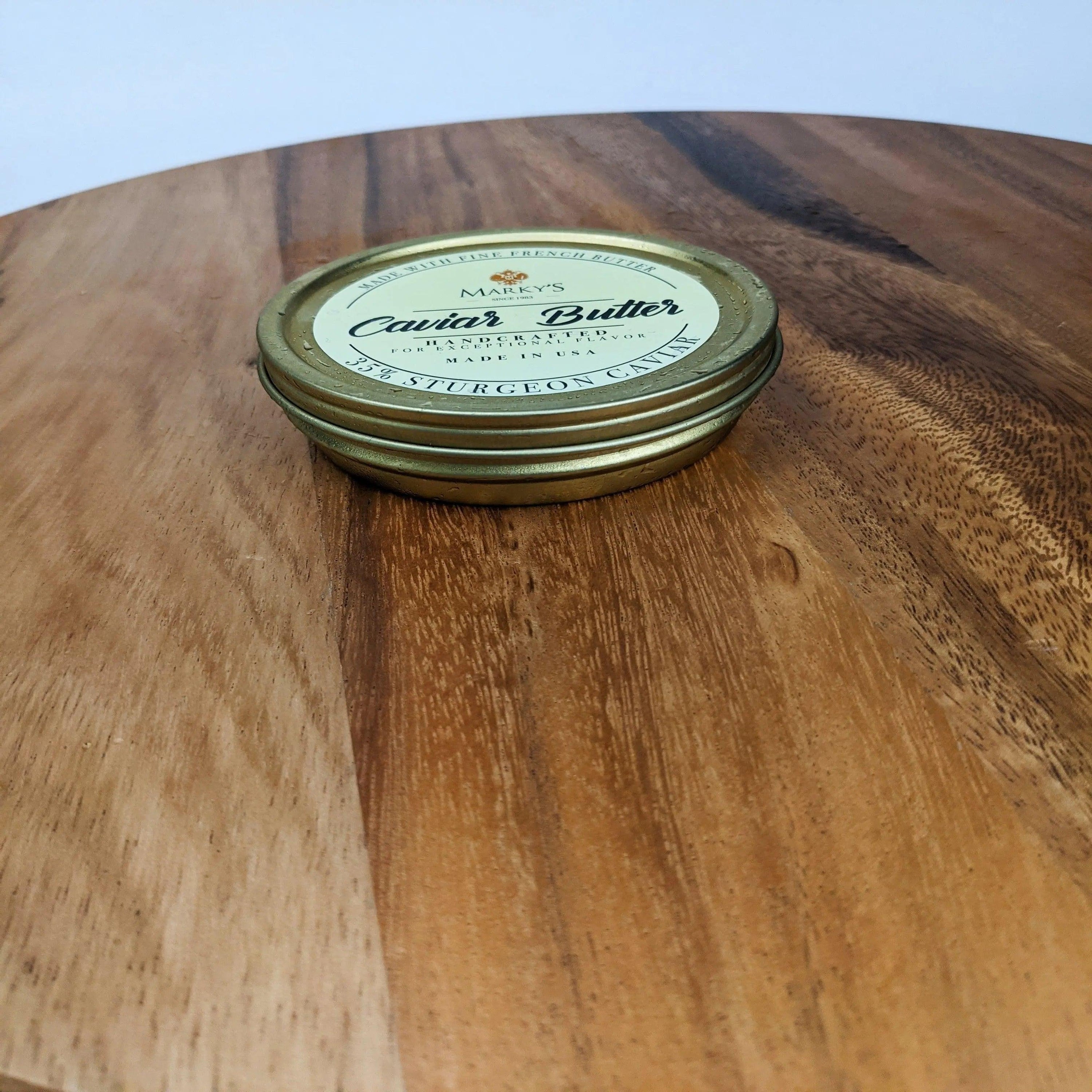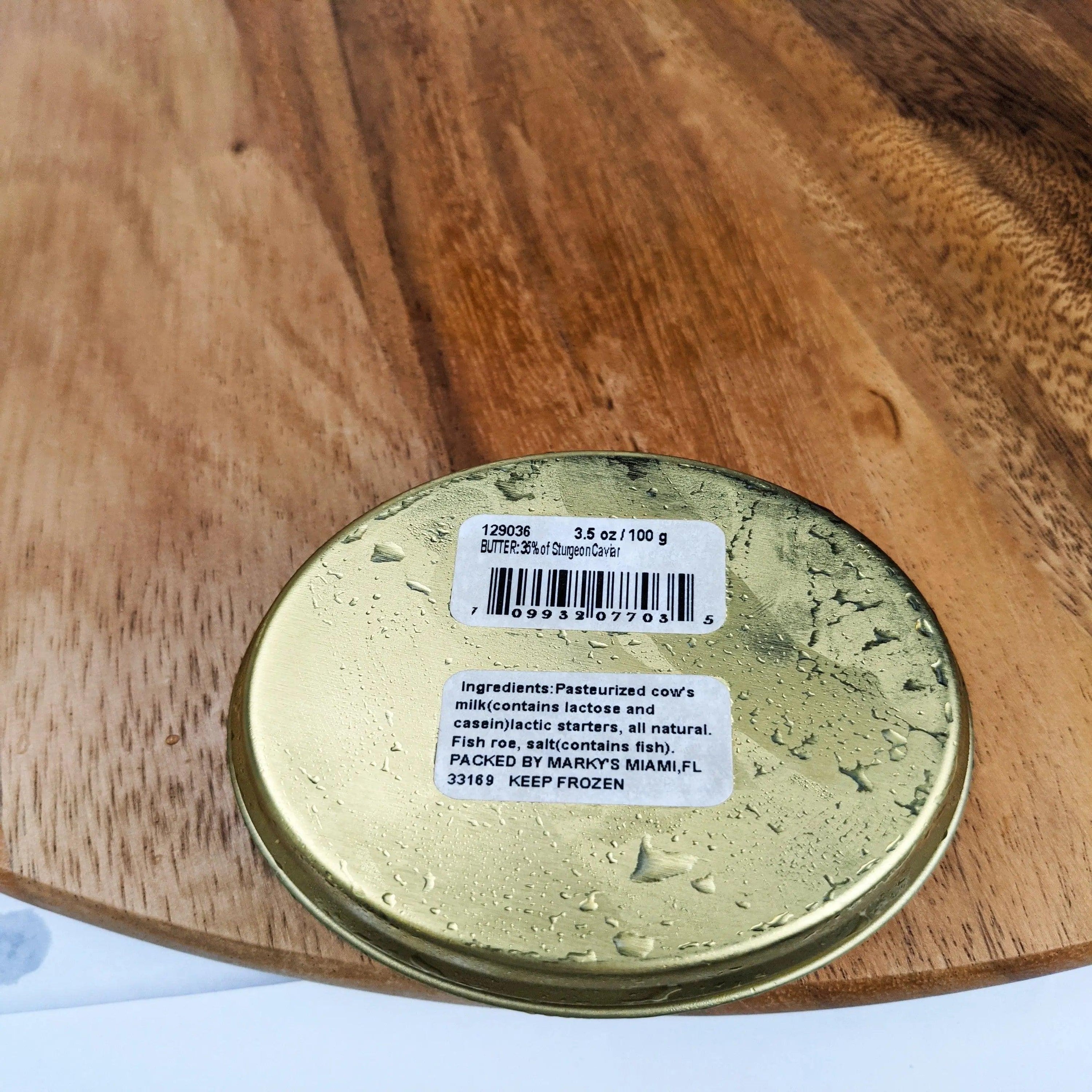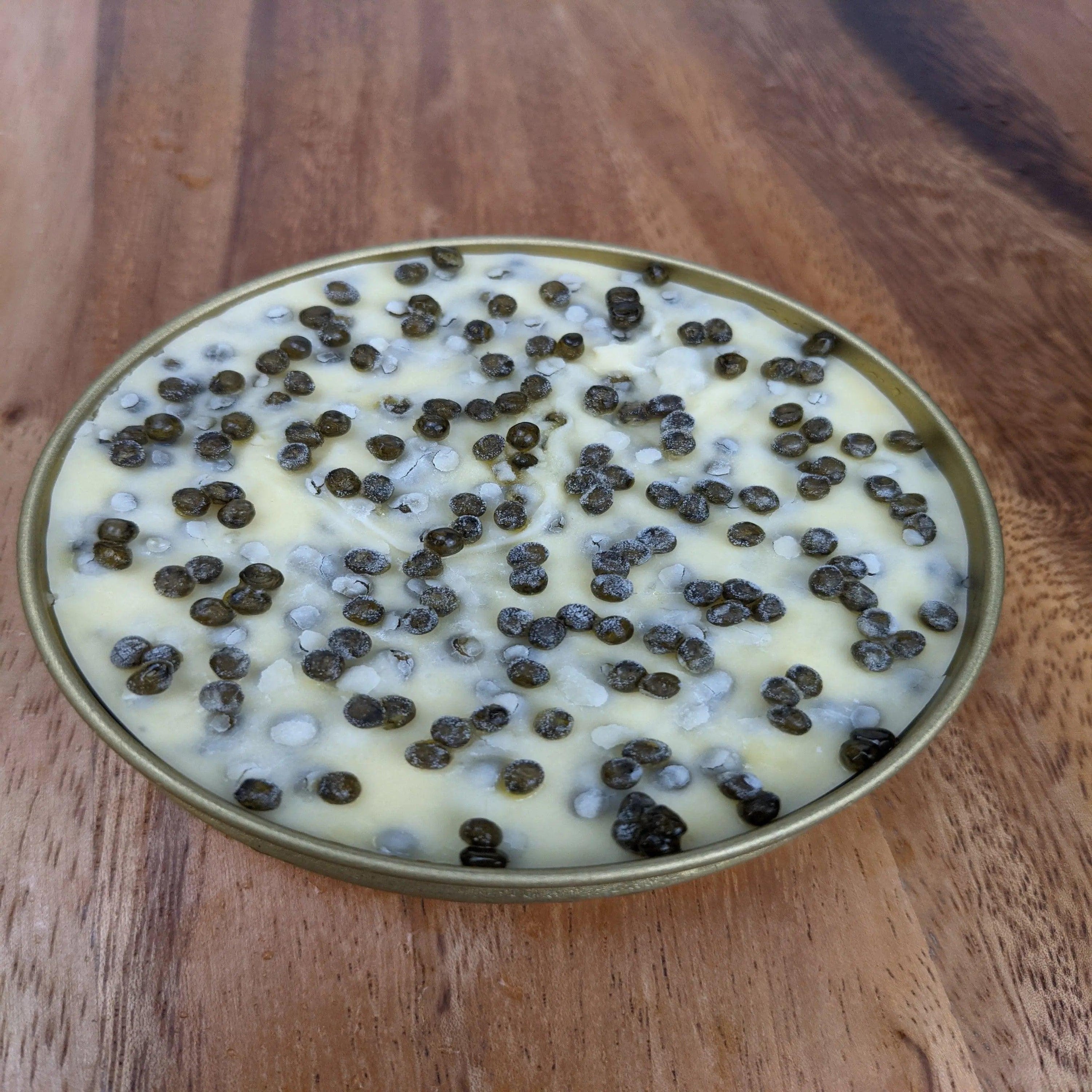 Products may slightly vary due to the nature of food item, lighting sources or computer monitor. Manufacturers may update packaging or change seasonally any time.
NOTE: All perishable products ship overnight by default. Overnight shipping comes with a premium price. Here's how to get FREE shipping. CLICK HERE
Have a Question?
Description
What is Caviar Butter?
How do you get a group of distinguished foodies to stop talking and start paying attention? Serve them caviar butter. Caviar Butter is a delicacy that you can use just about any way you enjoy traditional butter, including on toast, onion sandwiches, sourdough bread with smoked salmon, or just to spread atop warm cornbread. The creaminess of the butter mixed with the briny flavor of oyster and salmon roes will make your taste buds sing!

Caviar Butter Cream is a delicious and nutritious combination of European-style butter and American sturgeon caviar. It's the perfect finishing touch to seafood, salads, and more. Add a dollop on top of an omelet, or spread some on toast points for a special appetizer.
| | |
| --- | --- |
| Net weight: | 3.5 oz. / 100 g. |
| Manufacturer: | Marky's |
| Shipping: | The product is perishable and will be shipped via FedEx Priority Overnight |
| Storage Type: | Keep refrigerated between 0 and 4°C |
| Shelf Life Refrigerated: | 4 weeks refrigerated, 6 months frozen |
| Allergy and Cautionary Information: | Contains milk and fish |
| Origin: | USA |
| Thaw: | If ever frozen, thaw In the fridge, slowly. Never thaw at room temperature. Never cut into frozen caviar with a knife or pick at frozen caviar. |
| Storage: | 1 Month Refrigerated 38°F / 4°C, Unopened. Do not freeze or refreeze. Consume within 3 days of opening. |