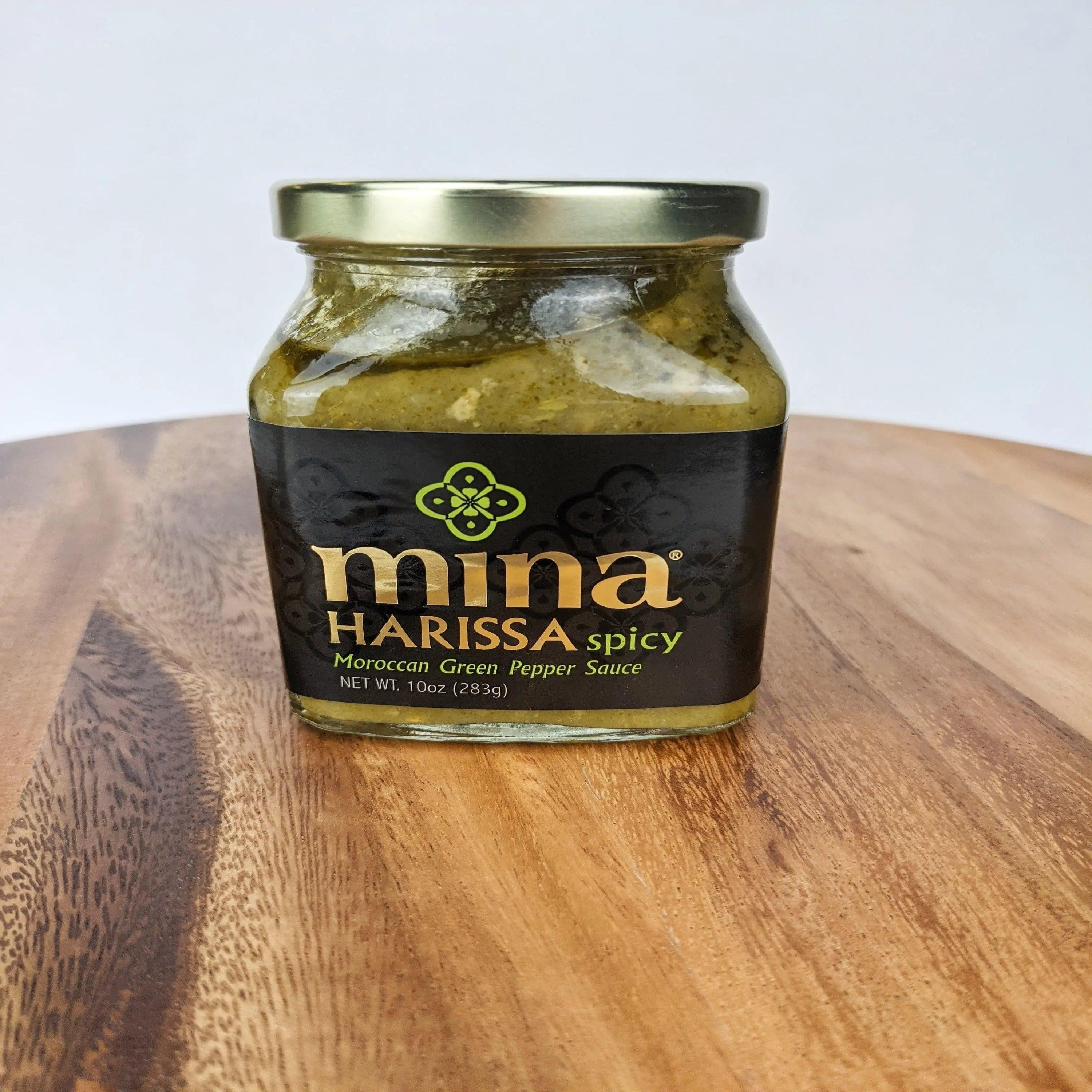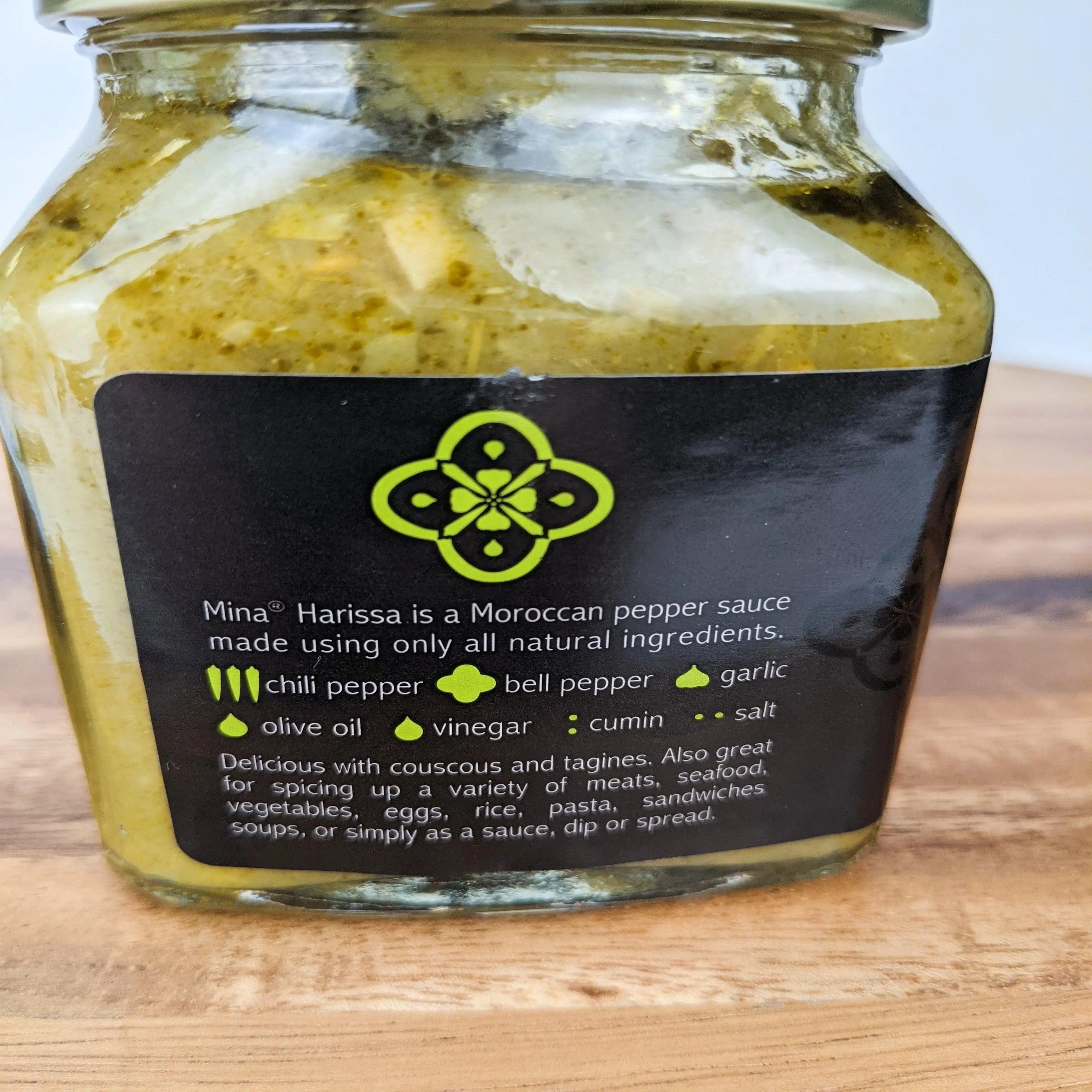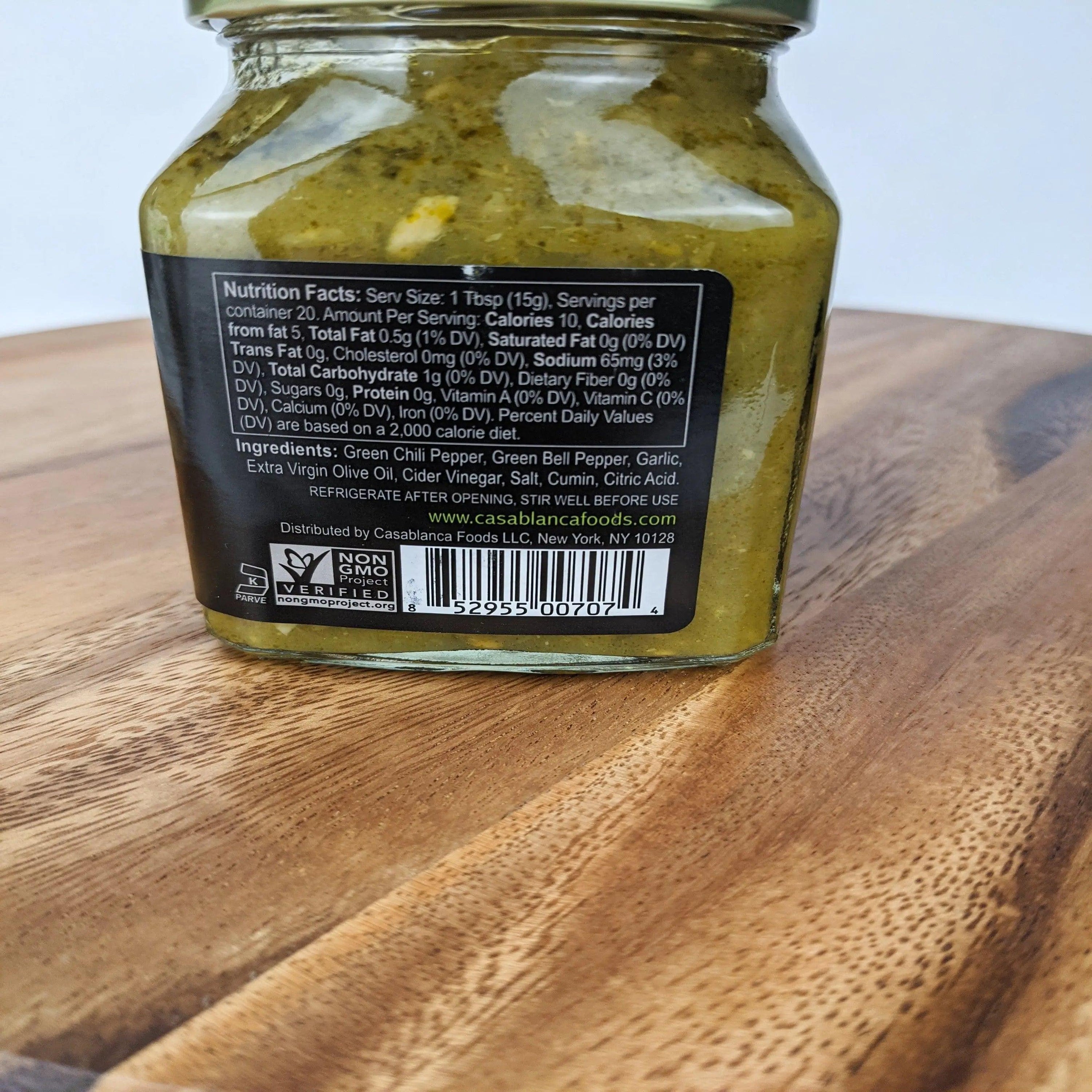 Products may slightly vary due to the nature of food item, lighting sources or computer monitor. Manufacturers may update packaging or change seasonally any time.
Mina Harissa Moroccan Green Hot Sauce
NOTE: All perishable products ship overnight by default. Overnight shipping comes with a premium price. Here's how to get FREE shipping. CLICK HERE
Have a Question?
Description
Engage all your senses with Mina Harissa Green Hot Sauce, an exotic Moroccan spin on salsa verde with added chili and garlic for a kick. Serve it straight up, make it part of the sauce for steak, chicken, or fish. Use it to spice up your tacos or turn classic avocado toast into sensational avocado toast.

Open up a whole new world of flavor with Mina Hot Sauce! This Green Pepper Sauce is a delicious and flavorful hot sauce perfect for enhancing the flavor of any meal. It has a refreshingly bright taste and is made from select chilies, garlic, olive oil, and lemon juice.

If you sprinkle it on foods before serving or cooking they'll pick up the wonderful flavors of the sauce. This Spicy Sauce will add a kick to your favorite dishes and enhance your already-delicious meals. You can enjoy it as a delicious garnish or use it as a base for various recipes to create unique flavors that will enhance the pleasure of any dish. 
Net Weight:              10 oz
Package Information   Jar
Flavor:       Green Hot
Brand:         Mina
Ingredients:  Green Chili Pepper, Green Bell Pepper, Garlic, Extra Virgin Olive Oil, Cider Vinegar, Salt, Cumin, Citric AcidGreen Chili Pepper, Green Bell Pepper, Garlic, Extra Virgin Olive Oil, Cider Vinegar, Salt, Cumin, Citric Acid