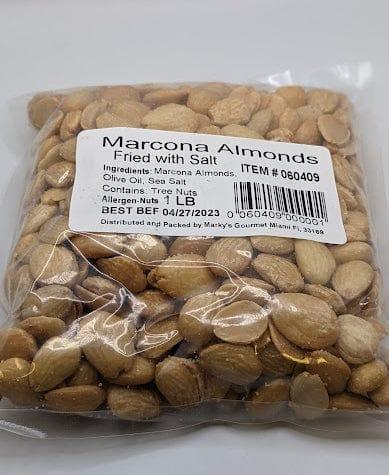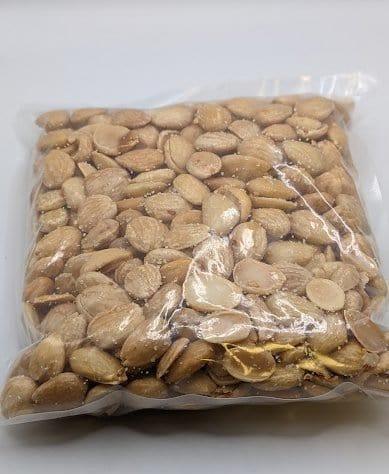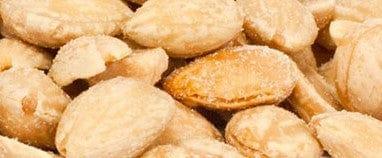 Products may slightly vary due to the nature of food item, lighting sources or computer monitor. Manufacturers may update packaging or change seasonally any time.
NOTE: All perishable products ship overnight by default. Overnight shipping comes with a premium price. Here's how to get FREE shipping. CLICK HERE
Have a Question?
Description
If you like almonds, then you're going to love the rich and delicious Marcona Almonds from Spain!
Whether roasted in olive oil or dipped in decadent dark chocolate, Marcona Almonds is the queen of almonds, with a fuller flavor and a softer bite than normal almonds. One of the most exquisite varieties, with a very pleasant taste. It has a rounded shape and a slightly rough texture.  It is prized for their heightened almond flavor and added crunchiness.
Get ready to indulge in a world of nutty bliss with 🥜 Marcona Almonds from Spain! These aren't just any almonds - they're the crème de la crème of the nut world, boasting a richer, fuller flavor and a melt-in-your-mouth texture that will leave your taste buds tingling with delight.
Whether you're a die-hard almond lover 😍 or just looking for a new snack to satisfy your cravings, Marcona Almonds are sure to impress. From their uniquely rounded shape to their slightly rough texture, these almonds are a feast for the senses. And when roasted in olive oil or coated in decadent dark chocolate 🍫, they become a truly irresistible treat.
So go ahead, indulge in the queen 👑 of almonds and experience the ultimate nutty pleasure. With their heightened almond flavor and added crunchiness, Marcona Almonds are sure to become your new obsession! 🤤
| | |
| --- | --- |
| Preparation | Fried & Salted |
| Packaging | Vinyl |
| Ingredients | Marcona Almonds, sunflower oil, sea salt |
| Storage Type | 6 Months, Shelf Stable |
| Net weight | 1 lb |
| Allergy Information | Made in a facility that processes peanuts and tree nuts |