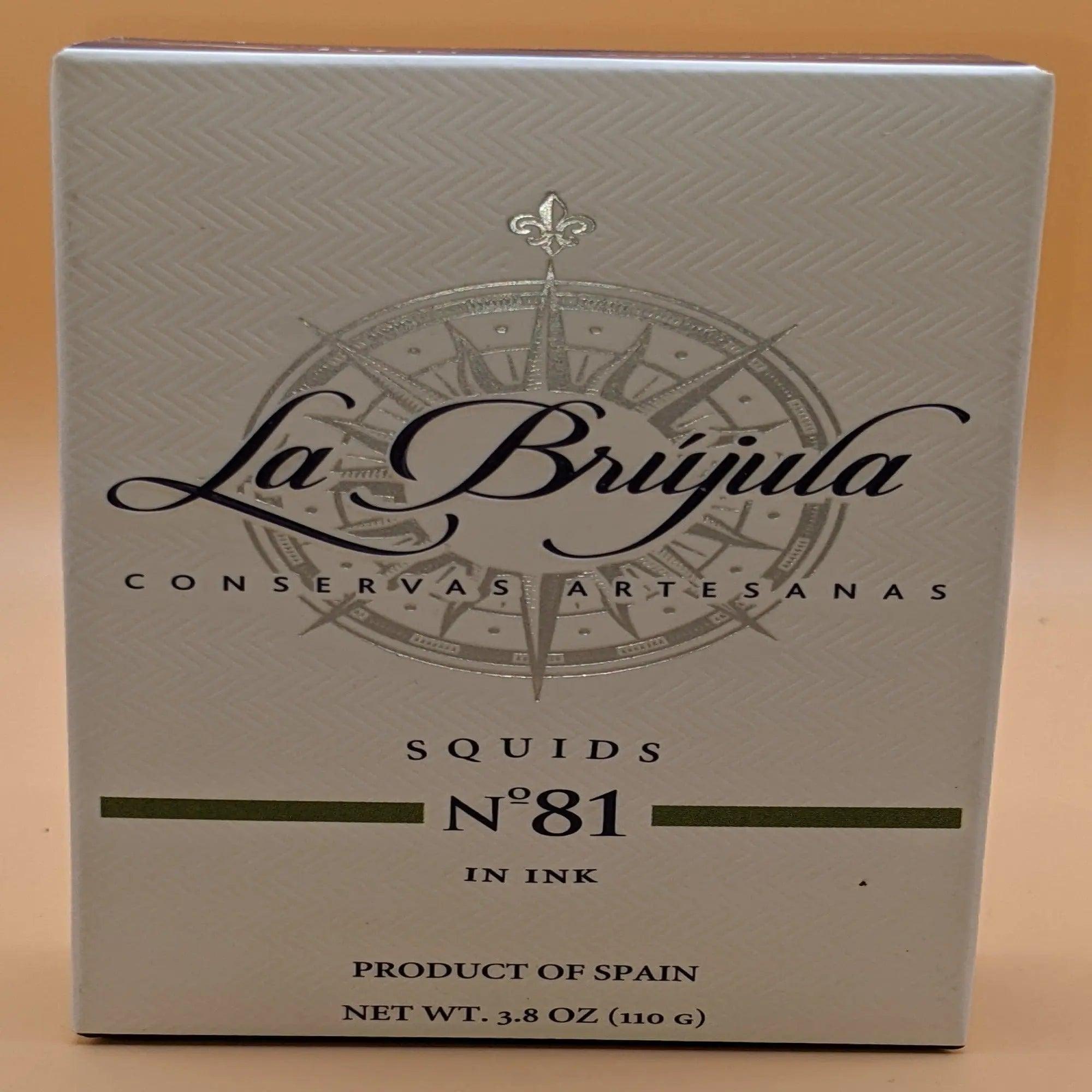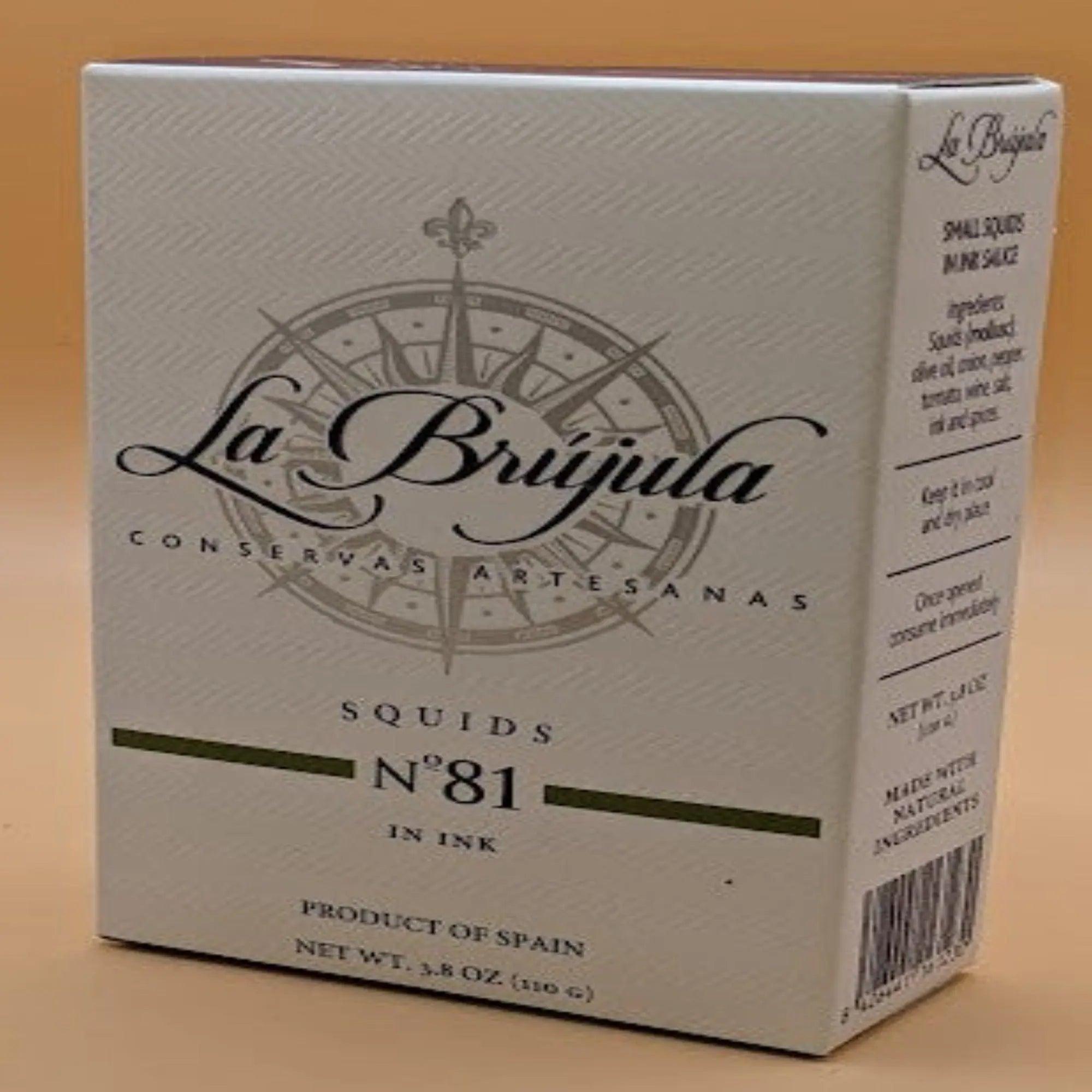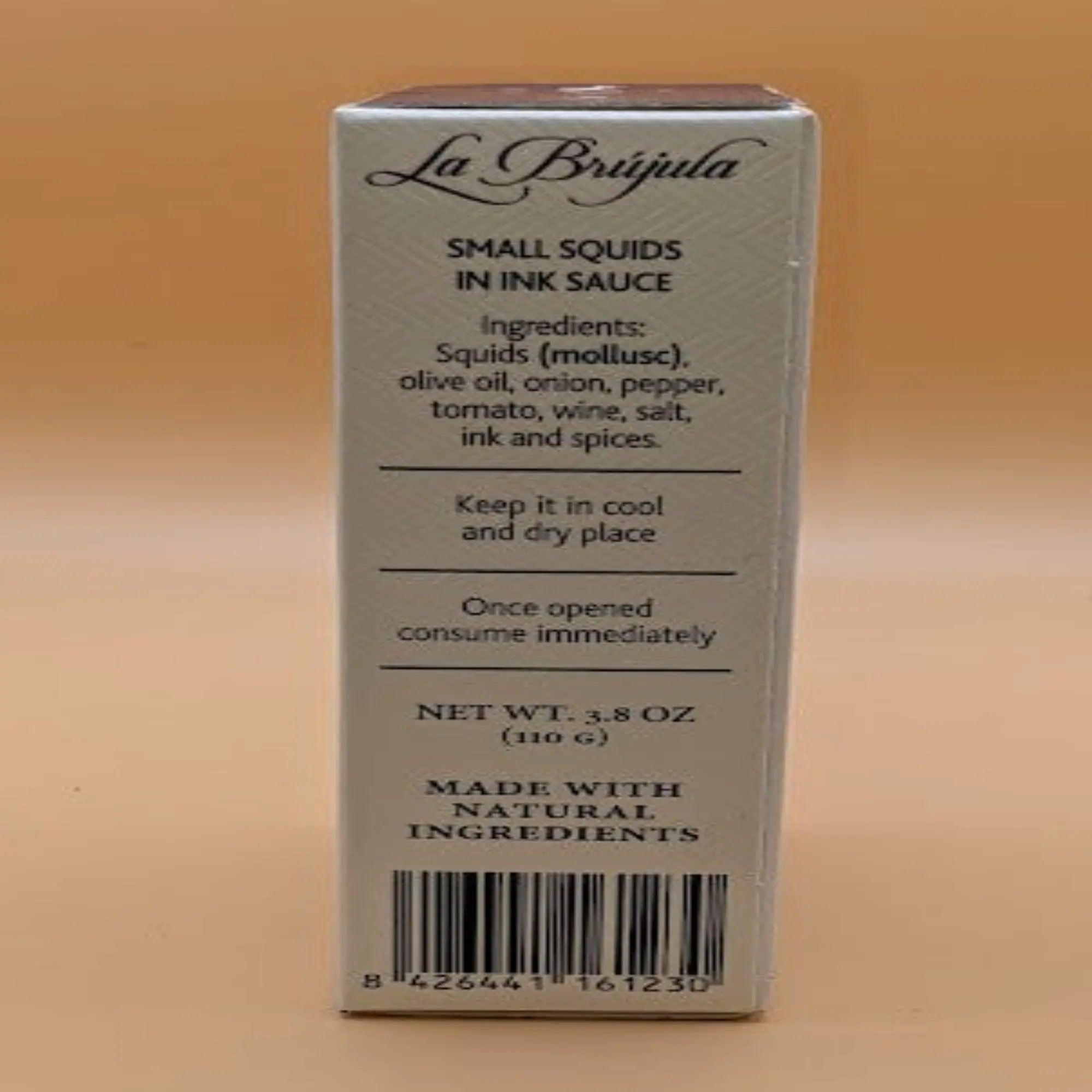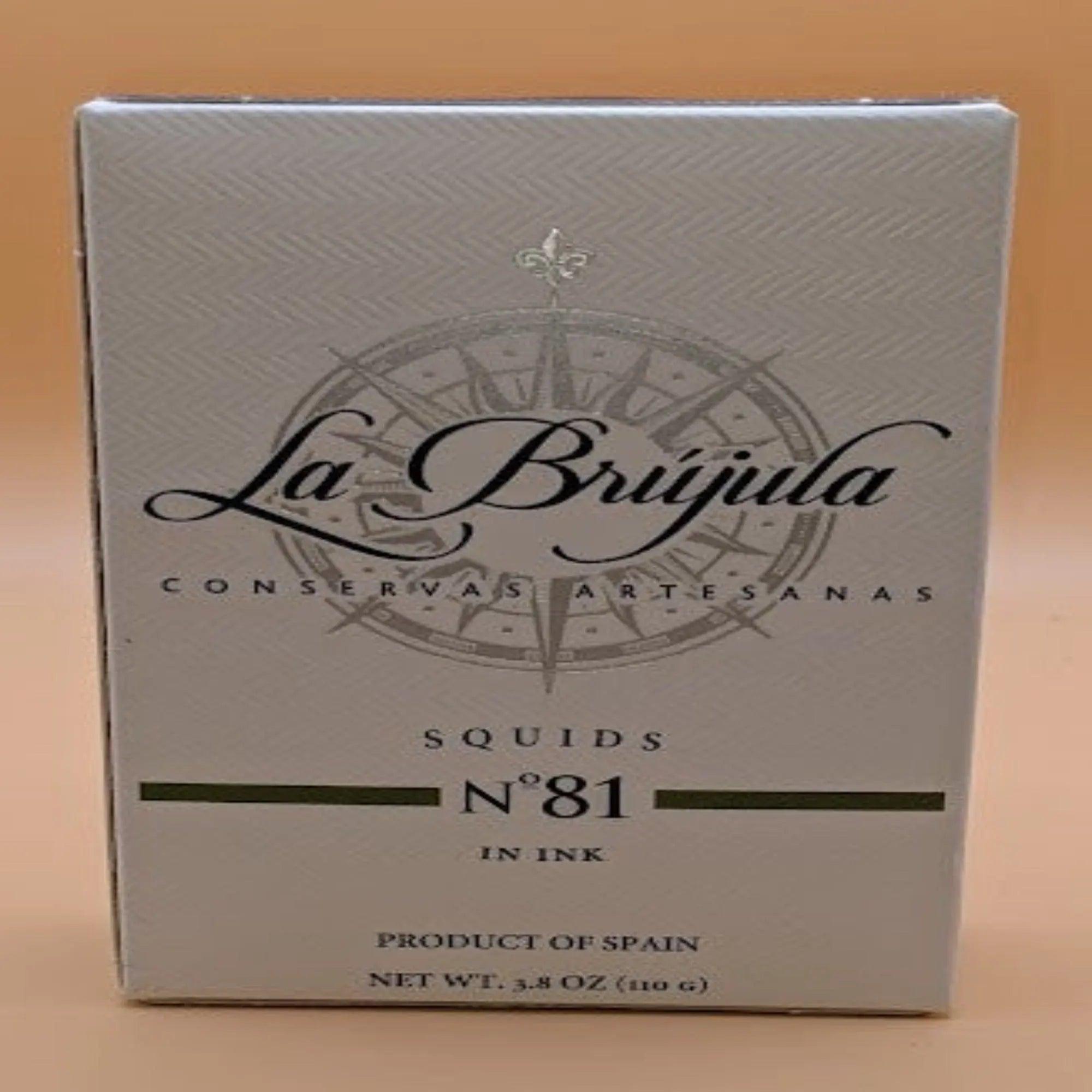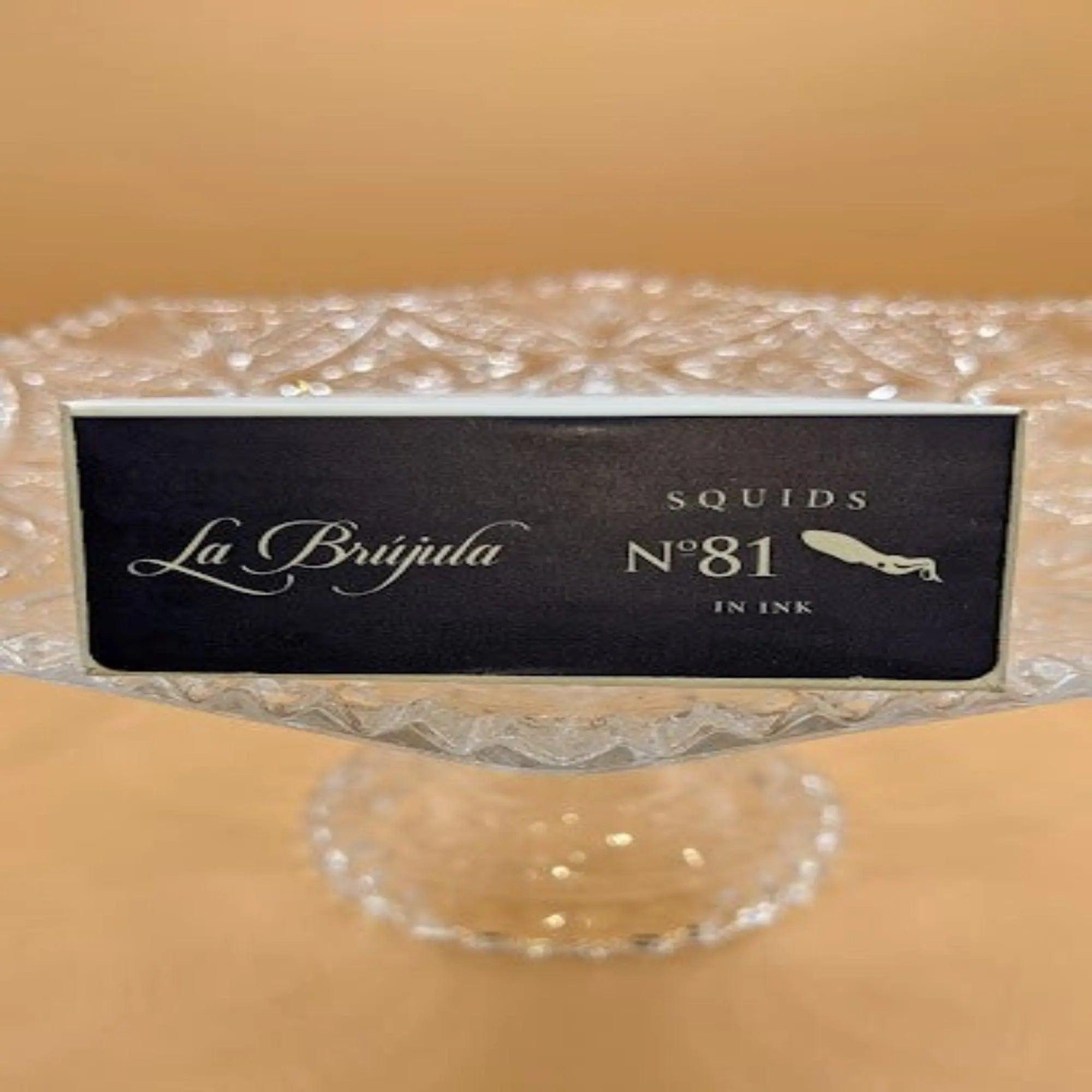 Products may slightly vary due to the nature of food item, lighting sources or computer monitor. Manufacturers may update packaging or change seasonally any time.
N81 La Brujula Small Squid in Ink - SPAIN
NOTE: All perishable products ship overnight by default. Overnight shipping comes with a premium price. Here's how to get FREE shipping. CLICK HERE
Have a Question?
Description
La Brujula Small Squid in Ink
The relish Calamares Rellenos, N81 Small Squid in Ink by La Brujula is a masterpiece and one of the finest ones that fished from Spanish Galician coasts and then cooked them and set in a sauce made of olive oil, with other ingredients and squids own ink before canned. 100% natural with no preservatives. No additives.
The high-quality tender N81 La Brujula Baby Squid in Ink is packed beautifully that contains 6 to 8 pieces of small squid. With its delicious and natural taste, the Small Squid in Ink is one of the masterpieces from the world's best perfectionist La Brujula. Small Squid in Ink allows you to be prepared with thousands of traditional Spanish dishes anytime.
Squid has good health benefits; they are a good source of protein, omega-3 fatty acids, vitamin B-12 and B-6, vitamin C, iron, and calcium. Omega-3 fatty acids help to maintain good health, heart health, health during pregnancy, healthy skin, hair, and nails, and are great for rheumatoid arthritis.
These squids are perfect to add to a tapas board, Spain's world-famous spread of appetizers and small dishes. Just lay the squids on a loaf of bread, top with pepper, an olive, hold together with a toothpick, and you're ready to offer squid "montaditos". There are thousands of traditional Spanish dishes with the Small Squids in Ink.
| | |
| --- | --- |
| REGION:  | Spain |
| BRAND: | La Brújula  |
| INGREDIENTS:  | Squid, Olive Oil, Onions, Peppers, Tomatoes, White Wine, |
|   | Spices, and the squid's own Ink |
| PACKAGING:  | Can |
| STORAGE:  | Store in a cool place between 5-12ºC / Consume once open. |
| SIZE:  | 4.2 oz / 120 g |