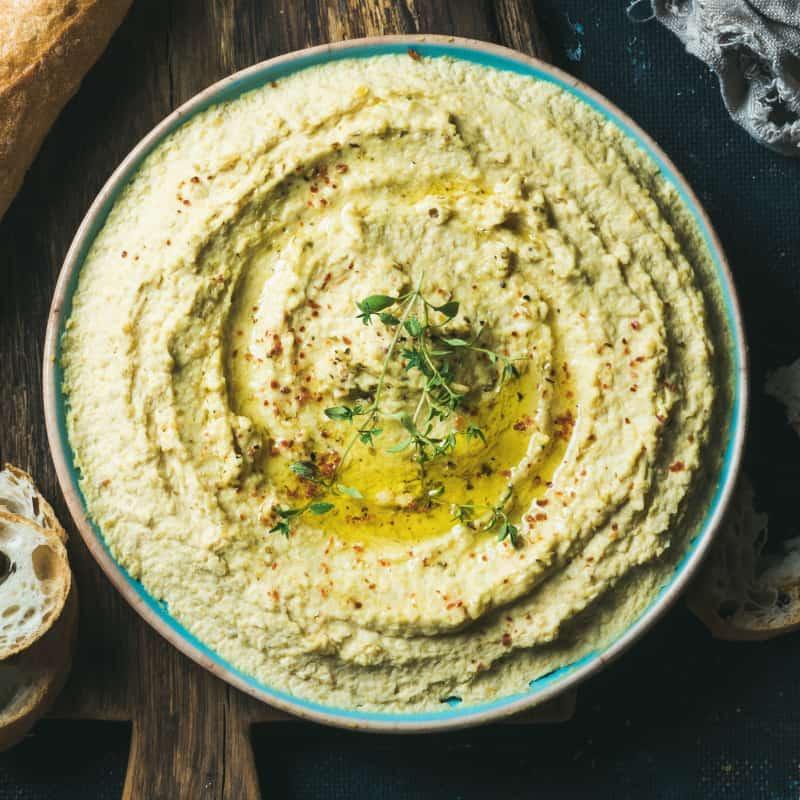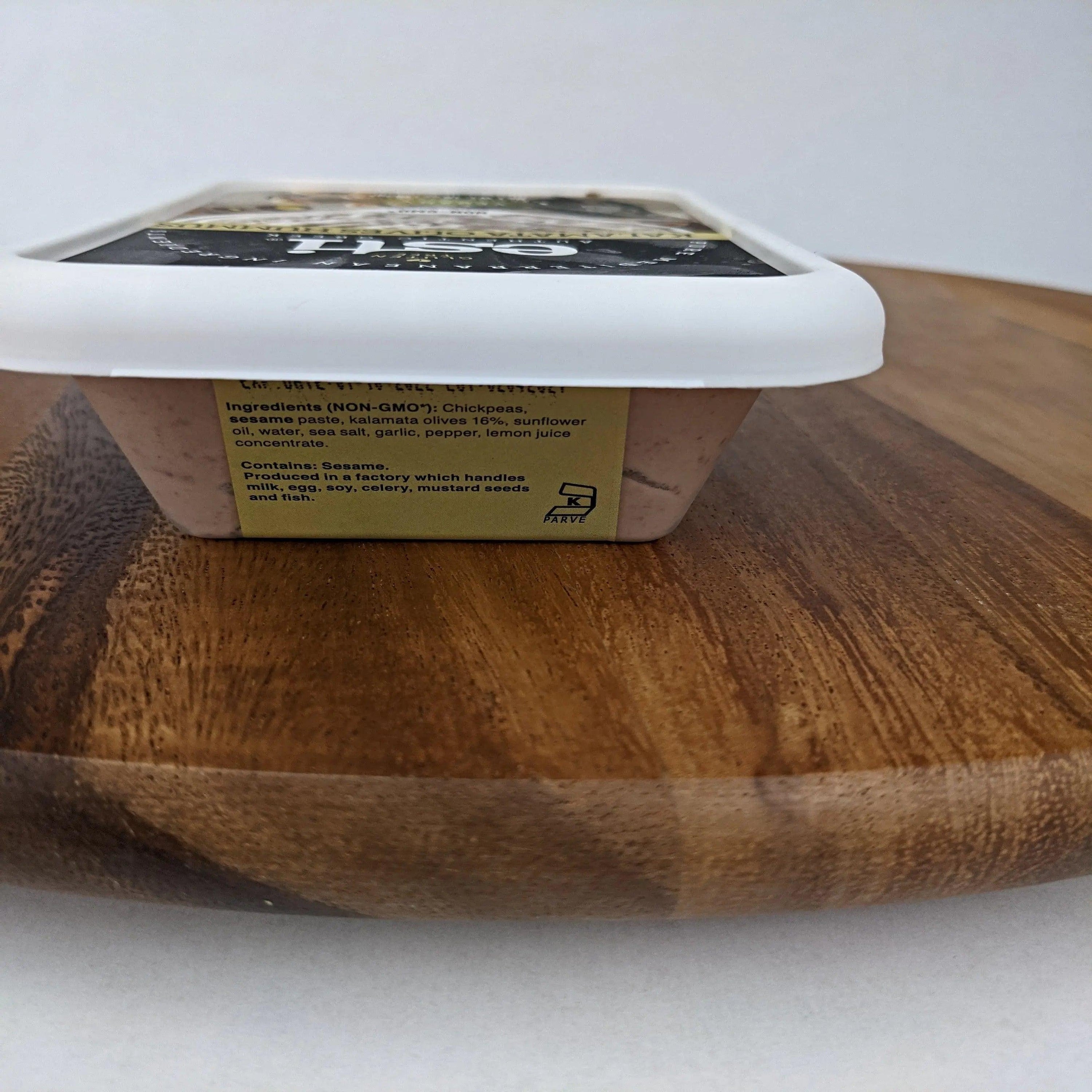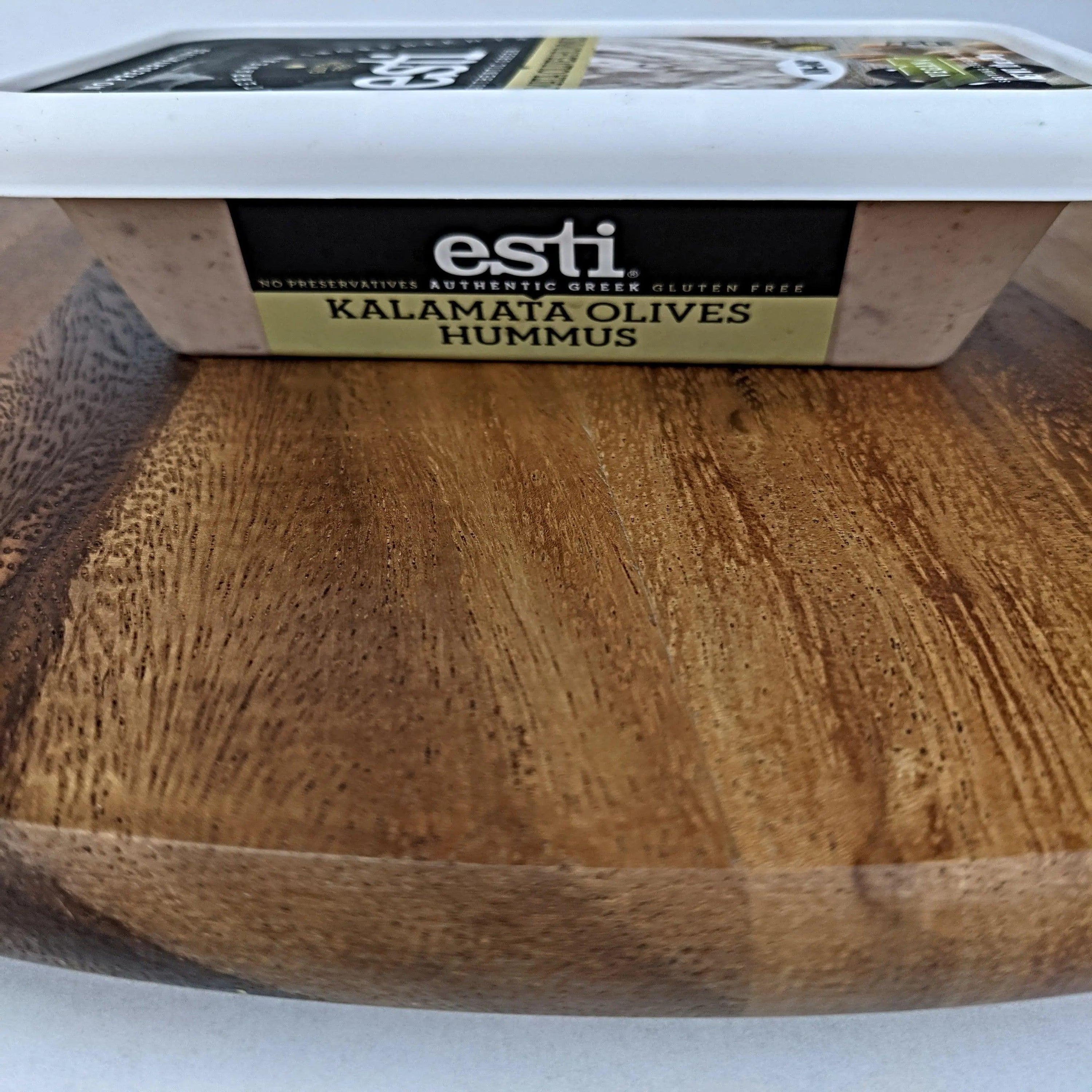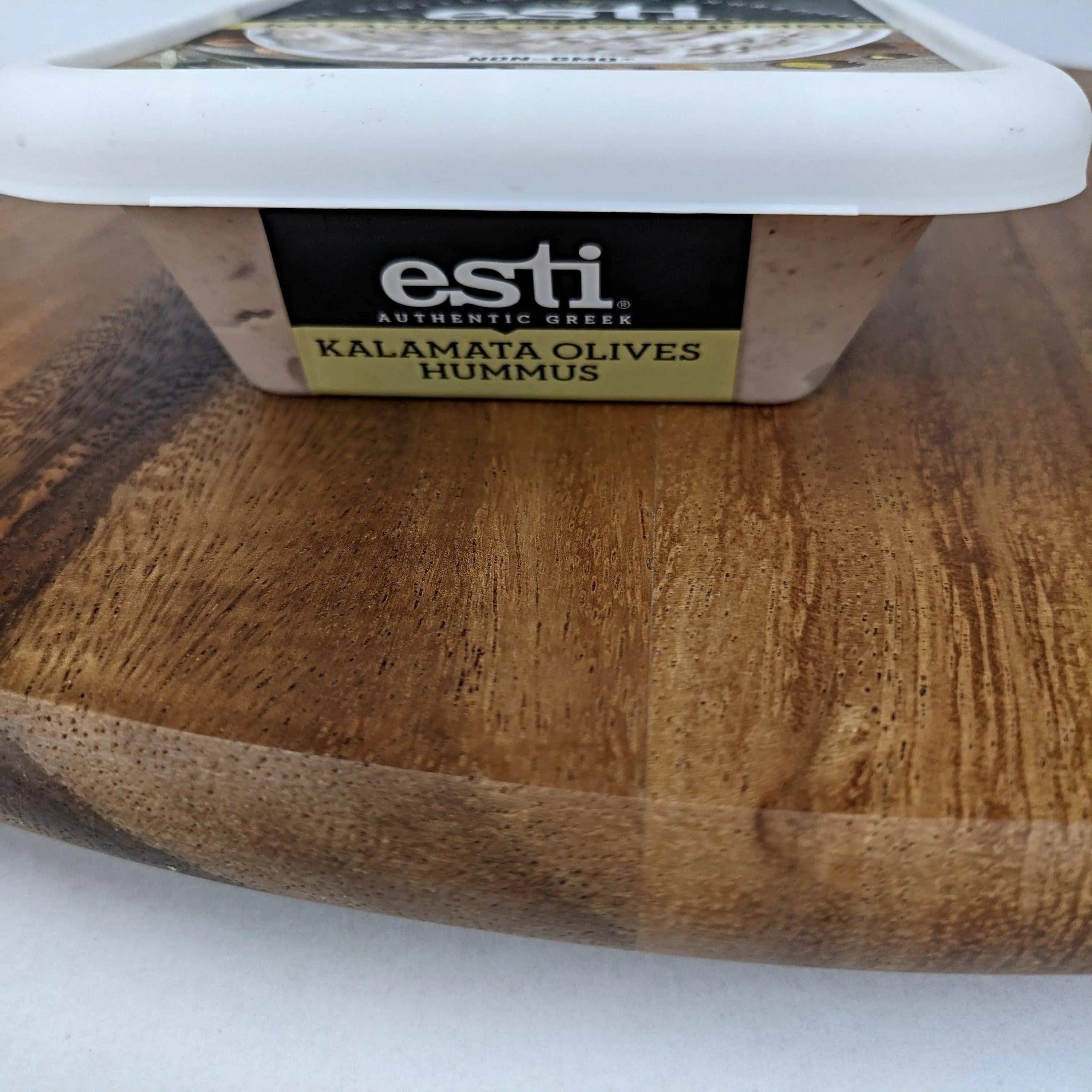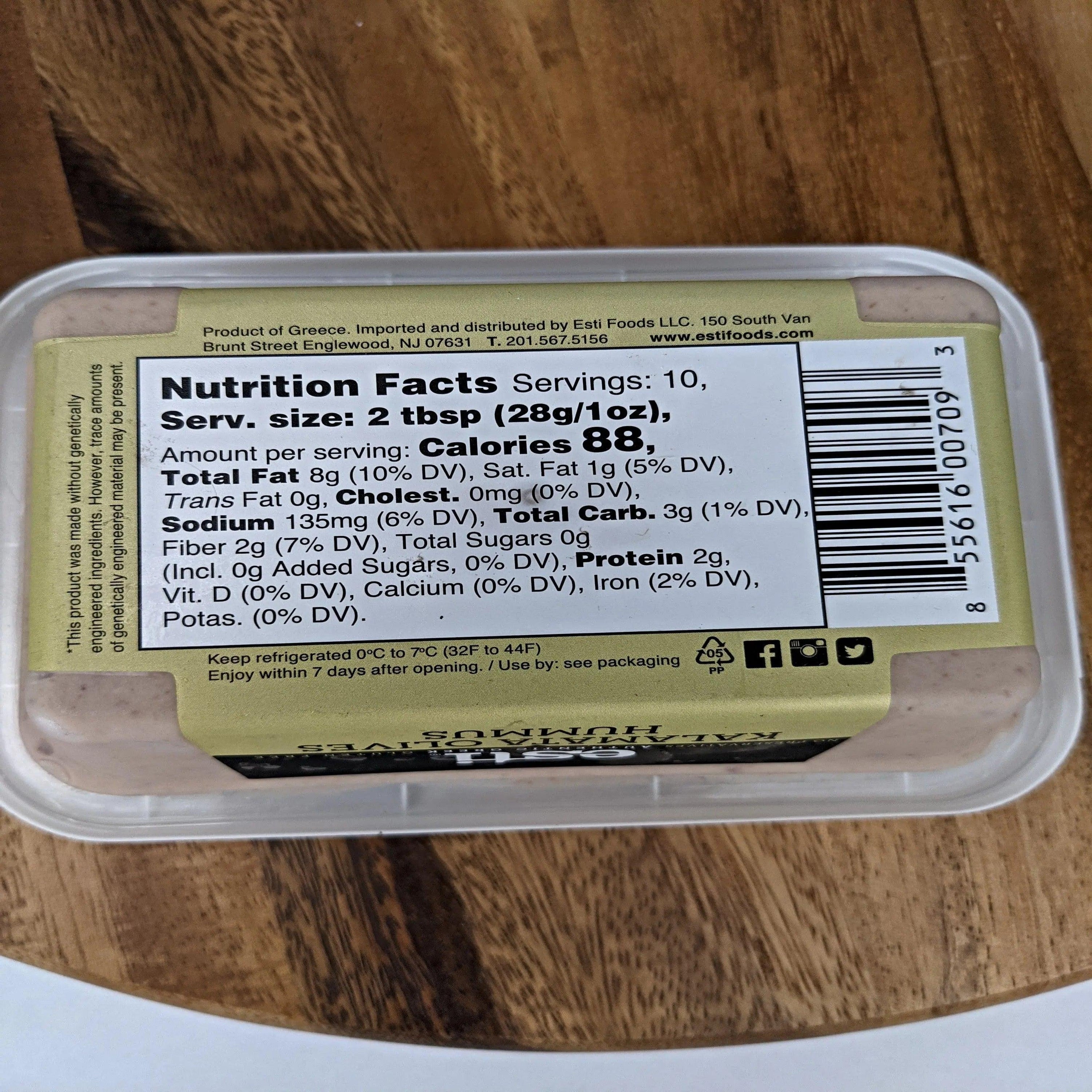 Products may slightly vary due to the nature of food item, lighting sources or computer monitor. Manufacturers may update packaging or change seasonally any time.
Kalamata Olives Hummus Spread - GREECE
NOTE: All perishable products ship overnight by default. Overnight shipping comes with a premium price. Here's how to get FREE shipping. CLICK HERE
Have a Question?
Description
Kalamata Olives Hummus Spread
Our Kalamata Olives Hummus Spread is a tasty, nutritious blend of Mediterranean flavor that is made from the finest ingredients on the market today. We have blended artesian quality olives with a variety of herbs and spices to create a spectacular flavor that is sure to impress friends and family alike. Without preservatives or artificial flavors, our Tasty Hummus is perfect for those on a diet or those who want to avoid the saltier varieties of spreads. Serve as a condiment with crackers or veggies, as a sauce for pizzas, as a topping for sandwiches, as an ingredient in your favorite dish.

Whether you serve the Olives Hummus Spread as a dip with pita chips, or atop mini pitas for finger sandwiches, you'll find it's also delicious when mixed with lettuce leaves or used as a topping for bread or pizza. Layer it with your favorite veggies and cheese to create a simple yet satisfying meal to share with.
Ingredients: Chickpeas, sesame paste, kalamata olives 16%, sunflower oil, water, salt, sugar, garlic, pepper, citric acid, lactic acid.
Origin:                      Greece
Manufacturer:          Esti      
Allergy and Cautionary Information:    CONTAINS: SESAME. PRODUCED IN A FACTORY WHICH HANDLES EGG, SOYA, CELERY, MUSTARD SEEDS, AND FISH