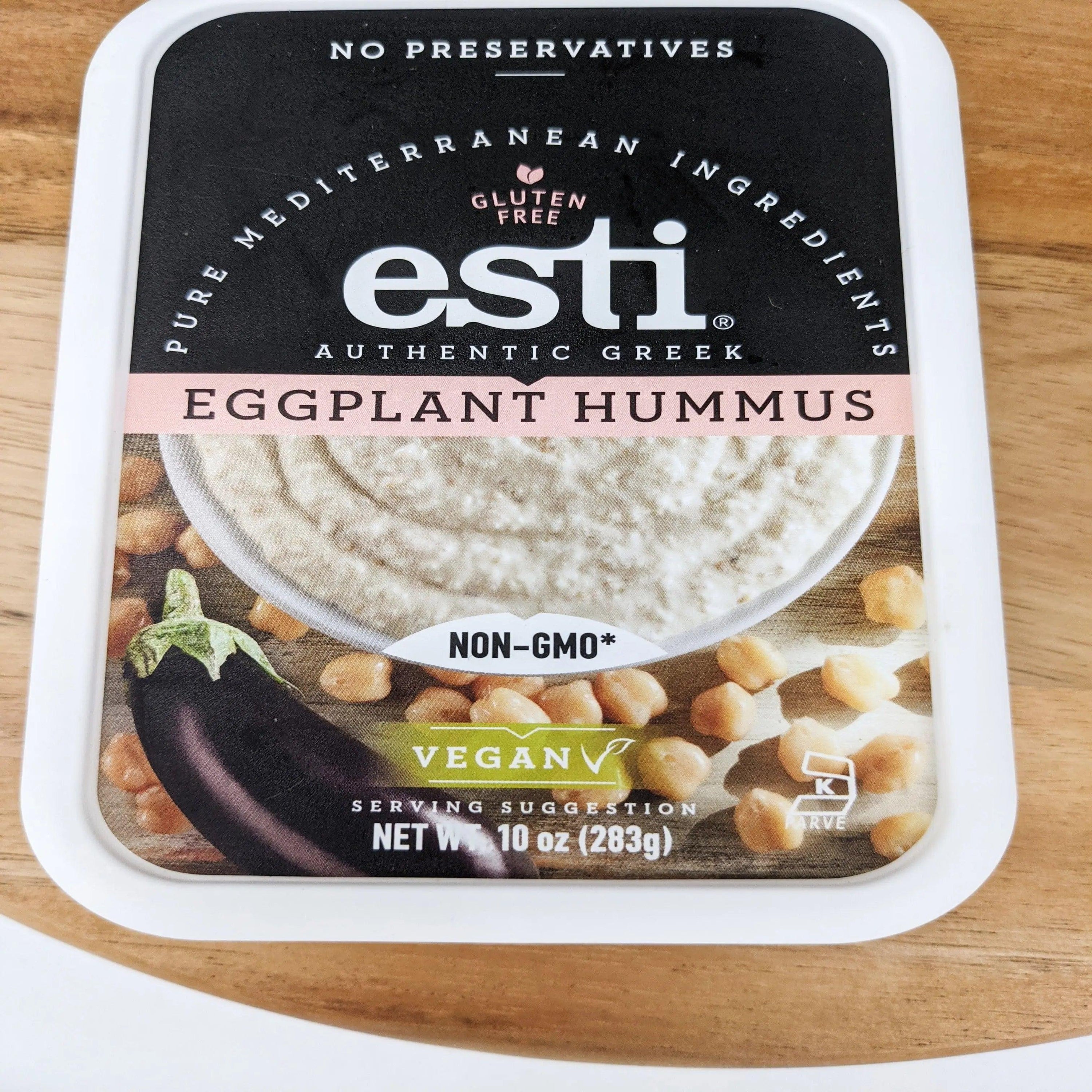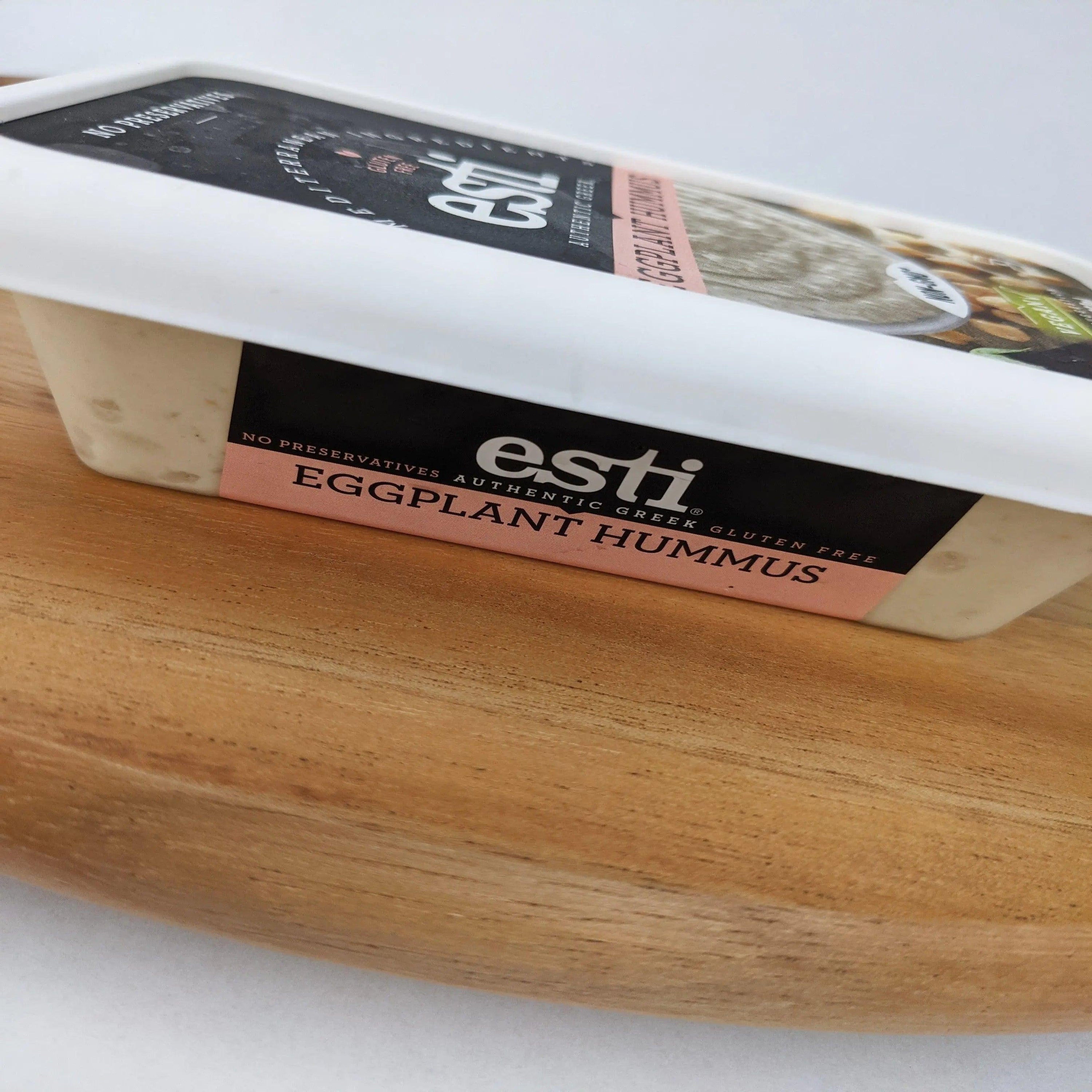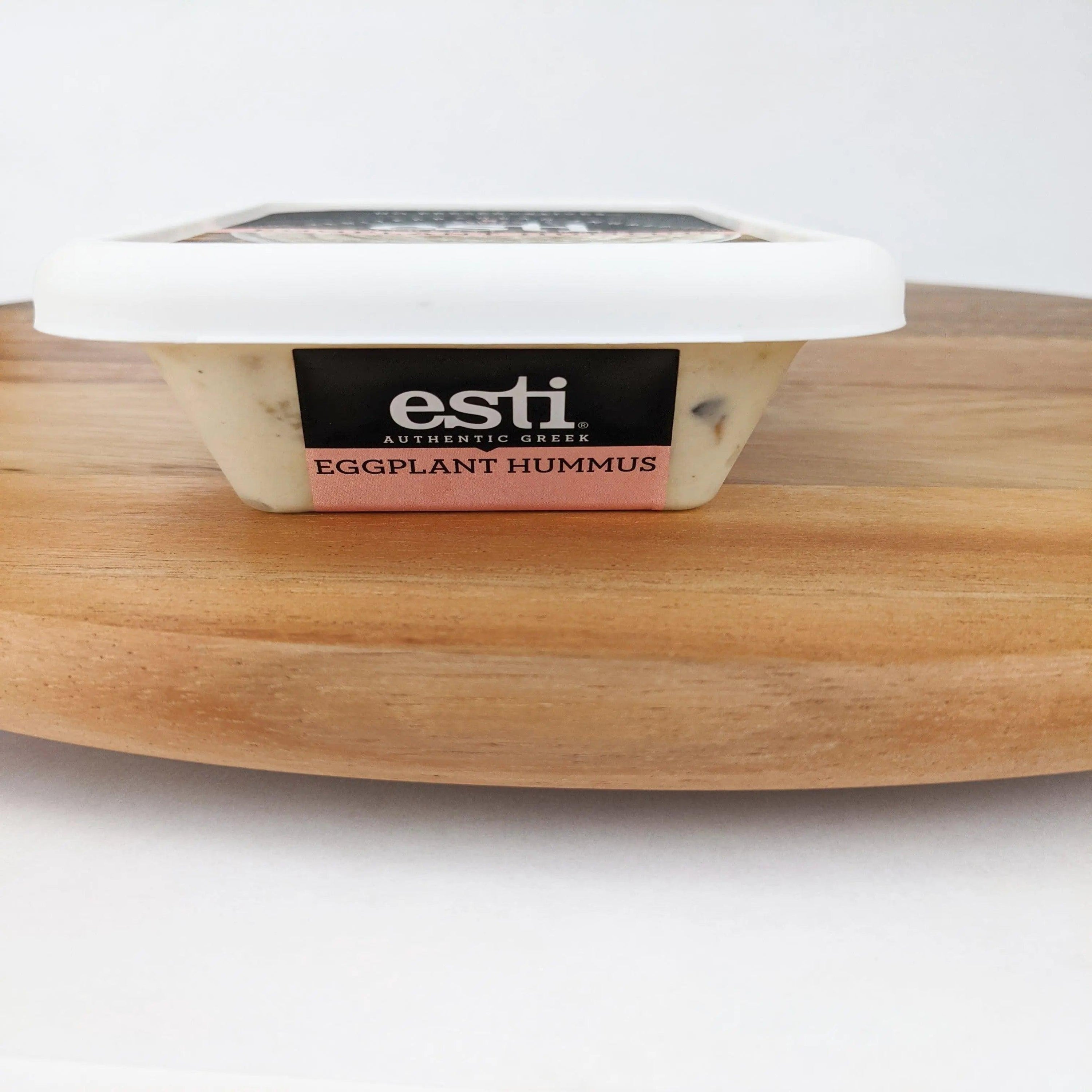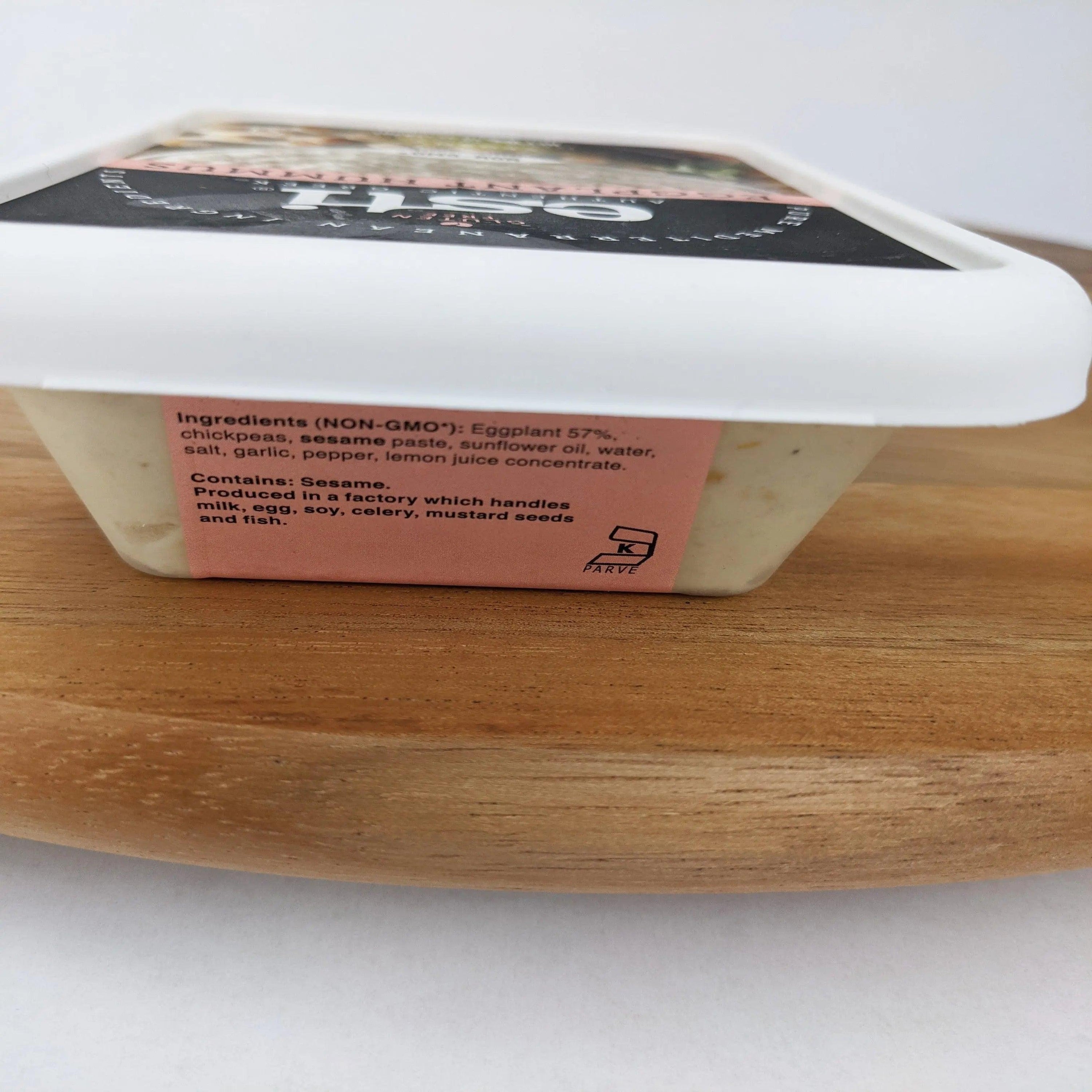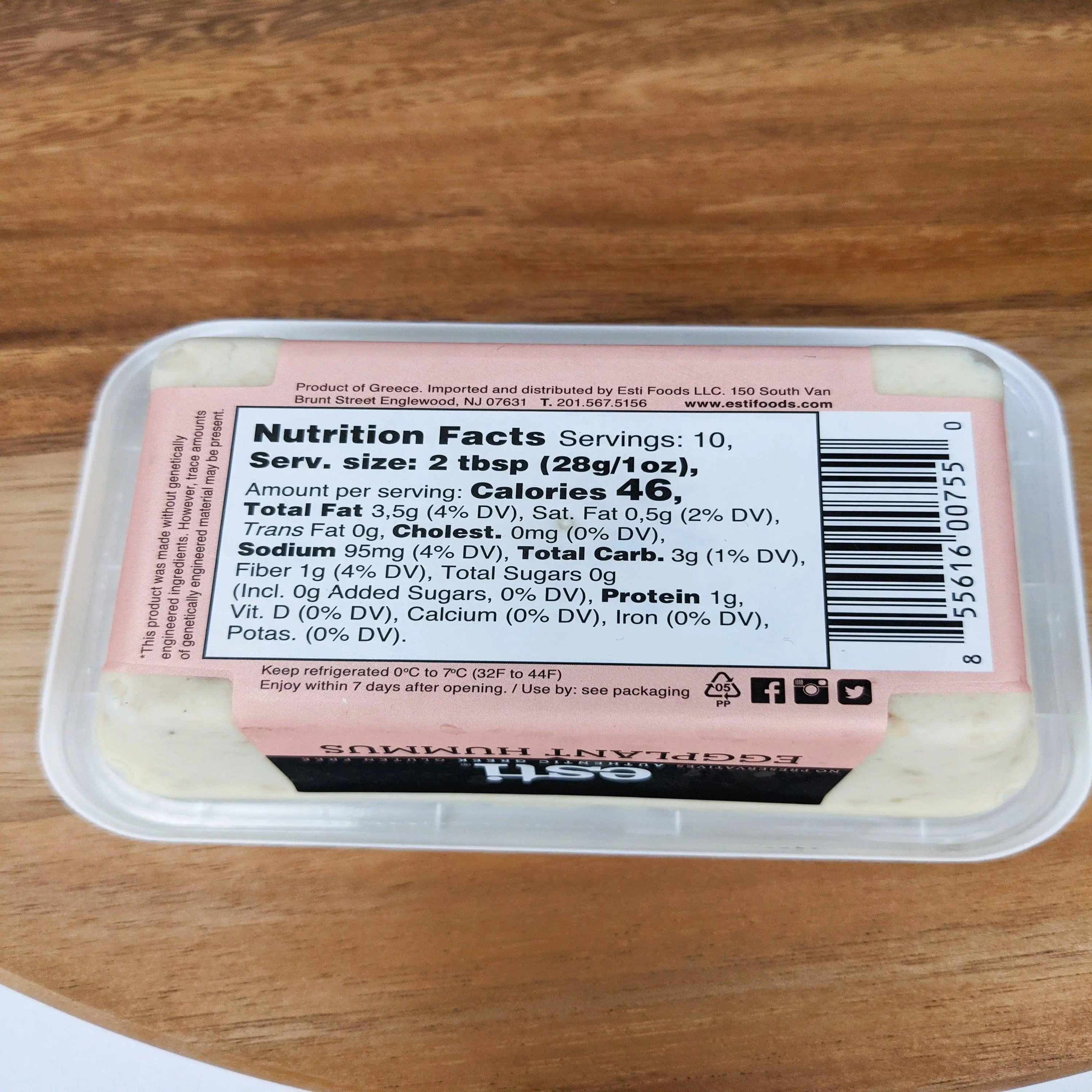 Products may slightly vary due to the nature of food item, lighting sources or computer monitor. Manufacturers may update packaging or change seasonally any time.
Esti Vegan Eggplant Hummus GREECE
NOTE: All perishable products ship overnight by default. Overnight shipping comes with a premium price. Here's how to get FREE shipping. CLICK HERE
Have a Question?
Description
Vegan Eggplant Hummus is a traditional Mediterranean favorite with a delicious twist! This hummus boasts a smooth, rich, creamy texture and a sweet yet smoky flavor from the eggplant.
This rich, thick eggplant hummus is not only delicious but good for you. It has extra fiber, antioxidants, and 15% less fat than regular hummus. It's also gluten-free and dairy-free. Serve with pita bread or flatbread, vegetable sticks, or crackers.

Creamy, plant-based goodness. No cholesterol - no bad fats - no trans fats - no preservatives! Esti vegan eggplant hummus makes snacking more delicious by adding 4g of fiber per serving! What are you waiting for? Scoop it up with fresh veggies, whole wheat bread, rice crackers, pretzel thins & pita chips. Your taste buds will fall in love!



Packaging:        Plastic container
Weight:            10 oz
Brand:              Esti