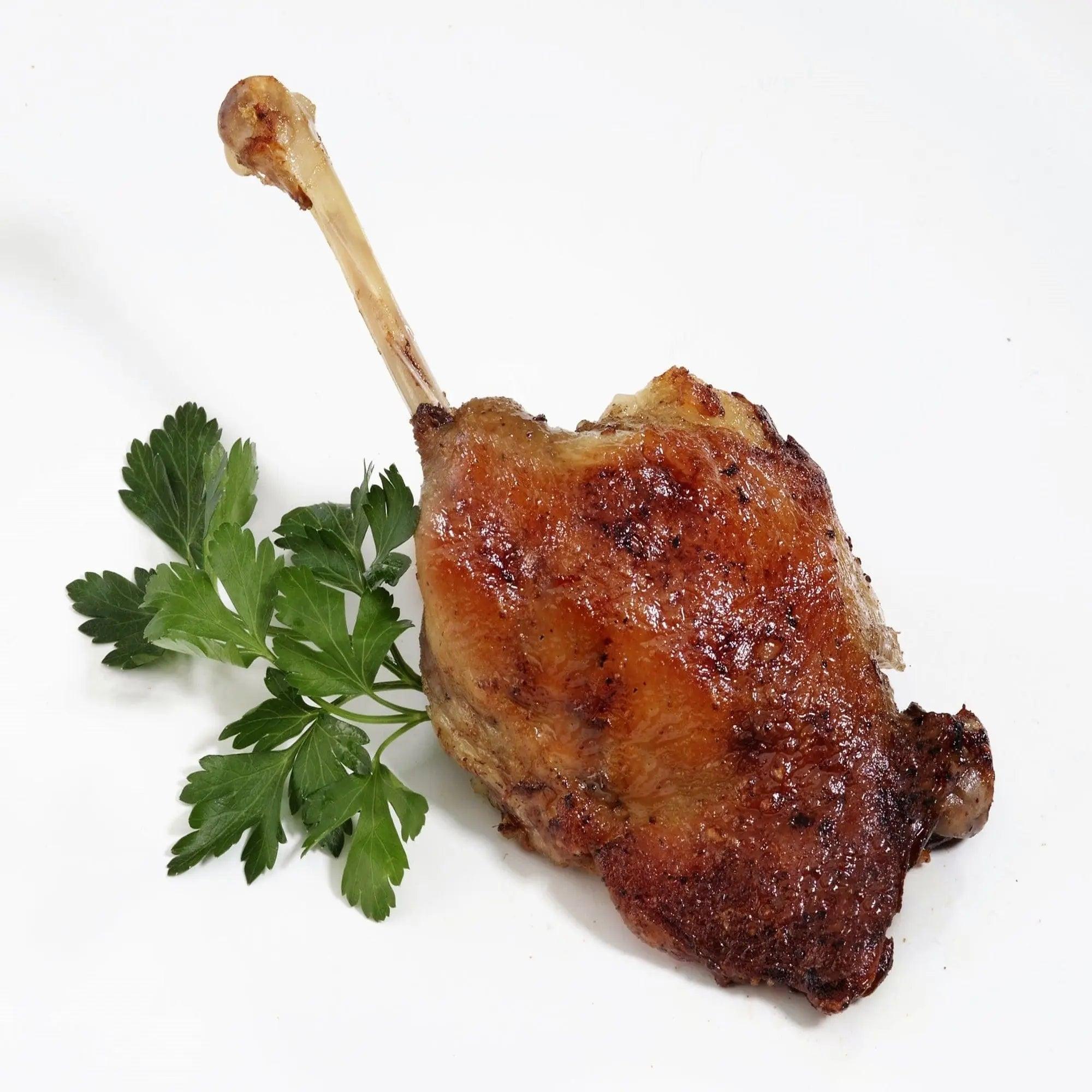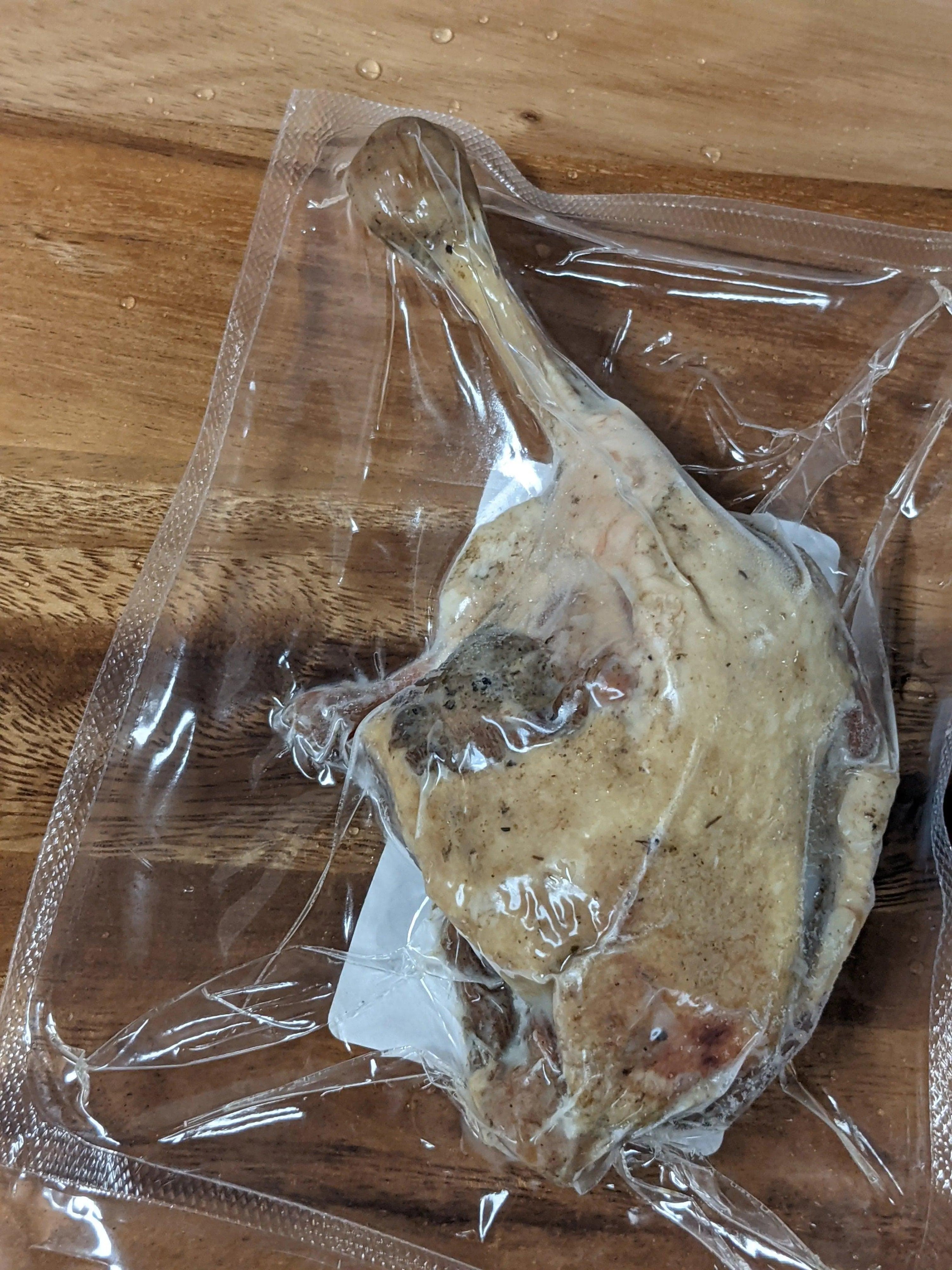 Products may slightly vary due to the nature of food item, lighting sources or computer monitor. Manufacturers may update packaging or change seasonally any time.
Have you ever experienced duck confit?
Introducing La Belle's Duck Leg Confit, made with only the finest ingredients sourced from the USA. This succulent duck leg is slowly cooked in rendered duck fat with garlic, shallots, salt, sugar, and spices for a rich, flavorful taste that will leave your customers craving for more.
🍴 How to Serve: This Duck Leg Confit is perfect for any occasion. Serve it as a main dish alongside roasted vegetables and potatoes for a hearty dinner, or add it to a salad for a luxurious lunch. It can also be shredded and used as a filling for tacos or sandwiches.
📅 When to Serve: This gourmet dish is versatile and can be served any time of the year, whether your customers are hosting a fancy dinner party or having a casual family meal.
🍷 How to Pair with Drink: To complement the bold flavor of the Duck Leg Confit, we recommend customers pair it with a full-bodied red wine such as a Cabernet Sauvignon or a Syrah. For a non-alcoholic option, they can try serving it with a fruity sparkling water or a tart cranberry juice.
Treat your customers' taste buds to a culinary adventure with La Belle's Duck Leg Confit, and let them experience the savory goodness that only the finest ingredients can provide. 🦆🍴🍷
The history of Duck Confit dates back to traditional French cuisine in the Gascony region, where it was a method of preserving meat before refrigeration.
👨‍🍳 The dish involves salted and seasoned duck legs that are slowly cooked in their own rendered fat until they are tender and flavorful.
🌎 Over time, Duck Confit has become a popular dish worldwide, including in gourmet food shops and fine dining restaurants.
💡 La Belle, a brand that has been producing high-quality duck products since 1982, uses traditional methods and the finest ingredients to create their Duck Leg Confit, bringing the taste of France to customers' homes.
REGION:                    U.S.A
BRAND:                      La Belle
PACKAGING:              Frozen Packet
STORAGE TYPE:          Refrigerated               
WEIGHT:                      7 oz. 
Ingredients:                 Duck Leg, Rendered Duck Fat, Garlic, Shallots, Salt, Sugar &                                         Spices
Heat:                           R

oast it in a tin pan to your preference of crispy