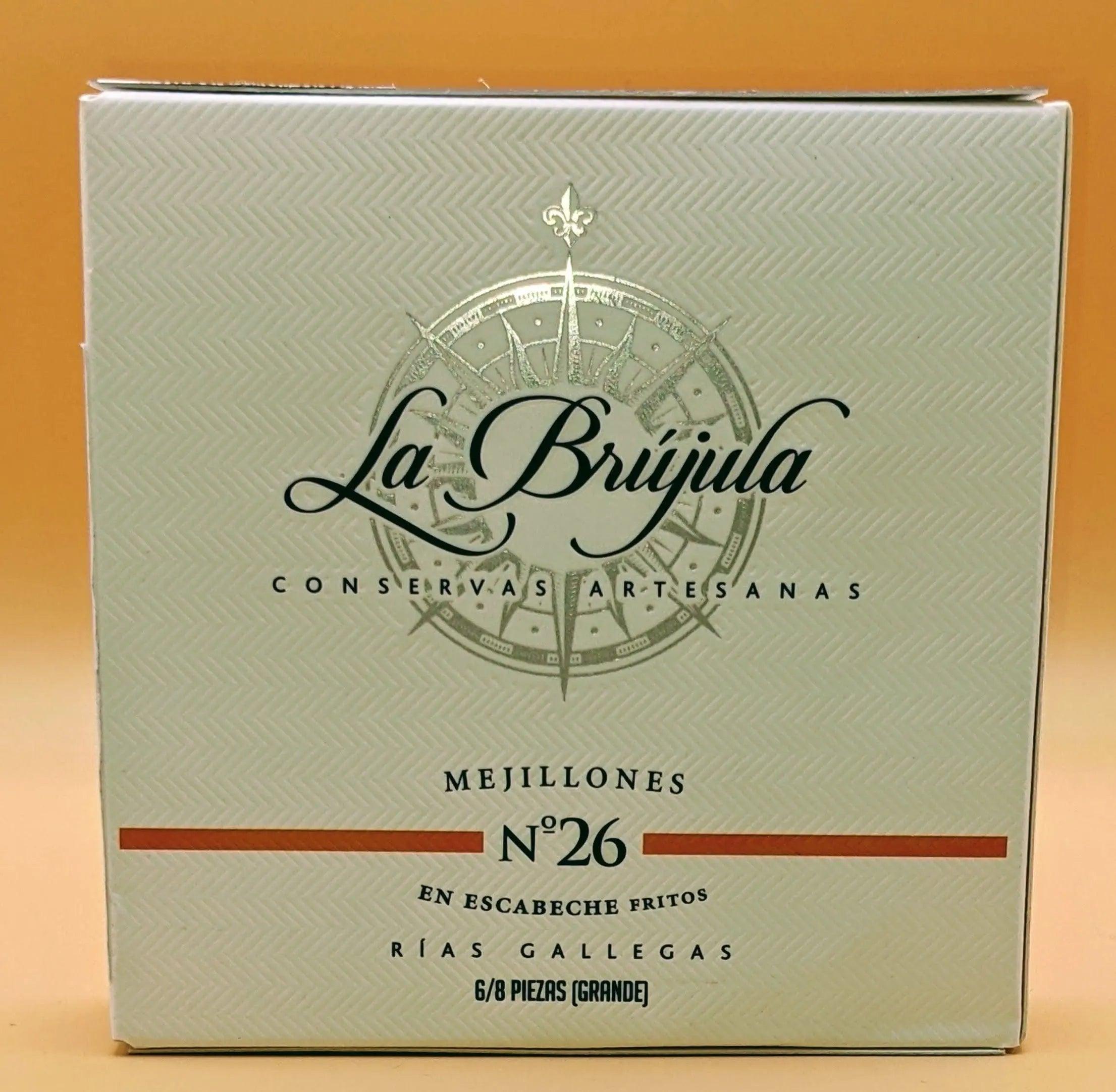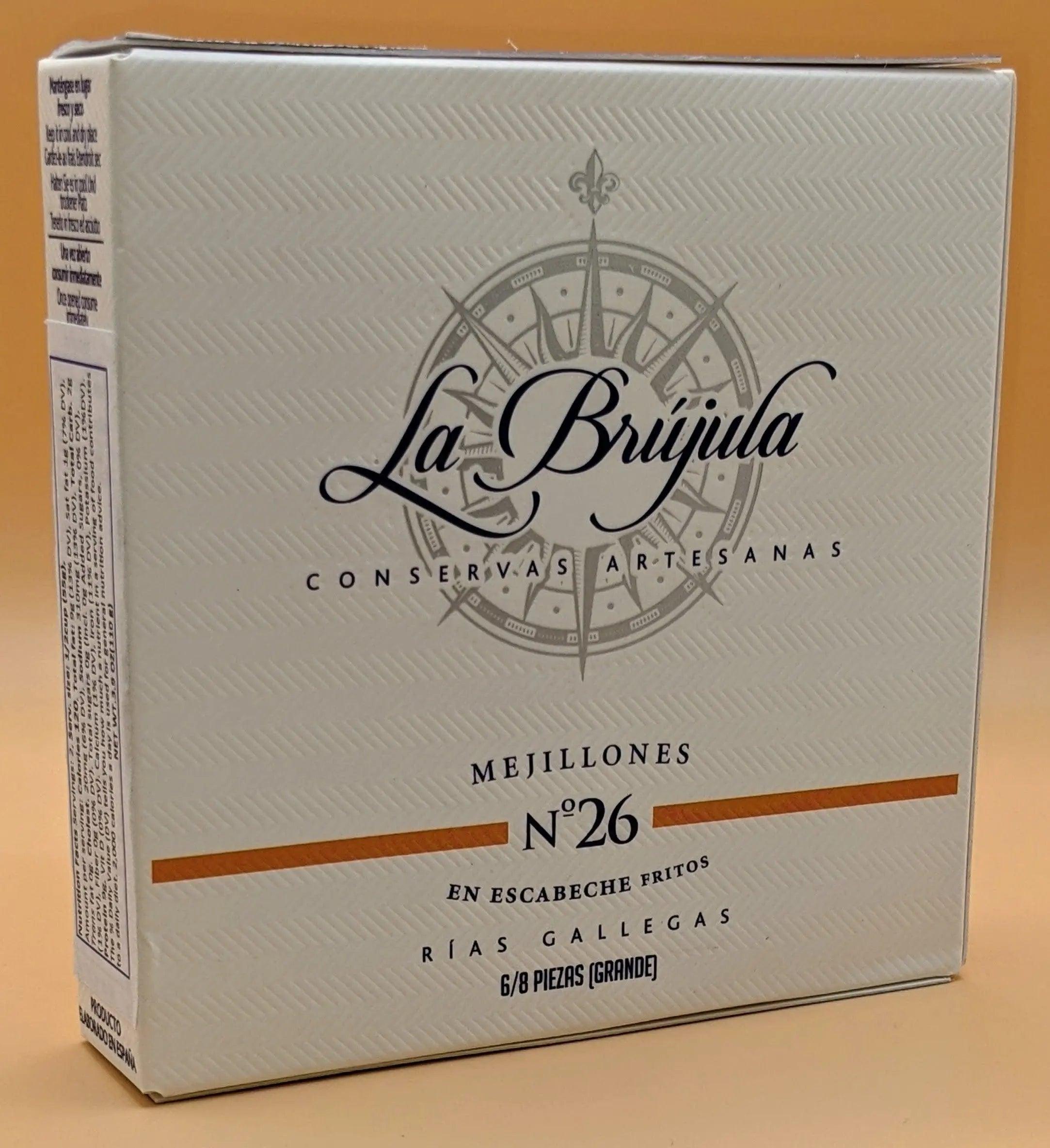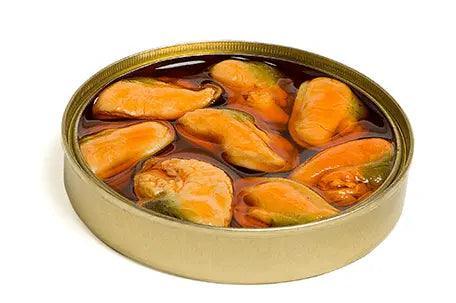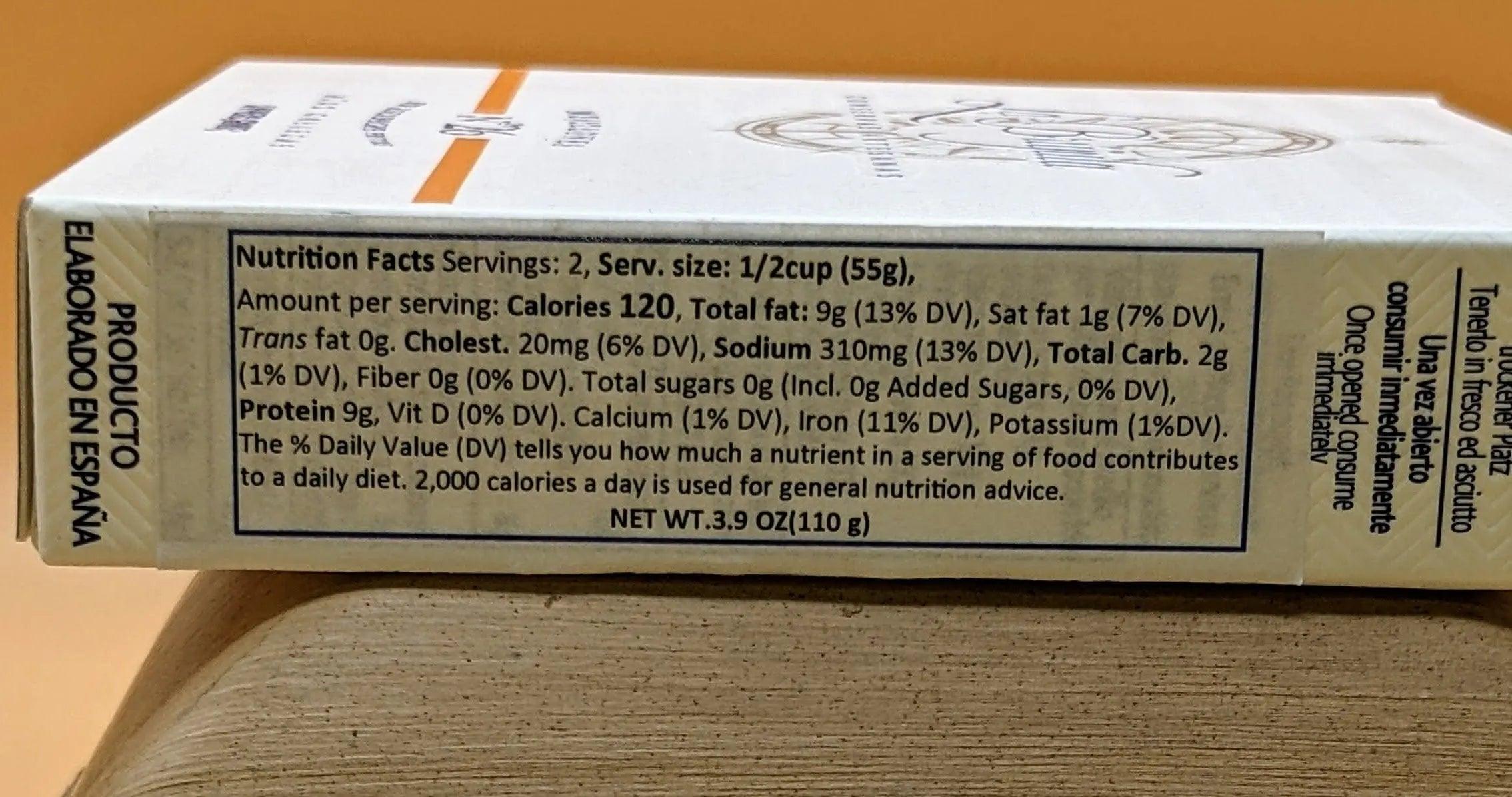 Products may slightly vary due to the nature of food item, lighting sources or computer monitor. Manufacturers may update packaging or change seasonally any time.
La Brujula Canned Pickled Mussels Spain
Have a Question?
Description
La Brujula Canned Pickled Mussels from Spain are all-natural with no additives. No preservatives. Gourmet at its best from the Galician Estuaries. 

Why do pickled mussels belong in a gourmet pantry?  Canned mussels are a flavorful ingredient to add to many appetizers and dishes. Top your bruschetta, pizza, or pasta. Add to seafood soups and chowders. Add to seafood jambalaya or seafood ragu. Makes a delicious dip or spread. 
Mussels can promote heart health, healthy cellular function, reduce arthritis, improve brain health, aid in circulation, improve mood and concentration.  
REGION:                       Spain (Galician Estuaries)
BRAND:                        La Brujula 
INGREDIENTS:              Mussels, Olive Oil, Sunflower Oil, Vinegar, spices, salt
PACKAGING:                 Tin
STORAGE:                     Store in a cool, dry cabinet. Consume after opening. 

SIZE:                              1.75 oz.