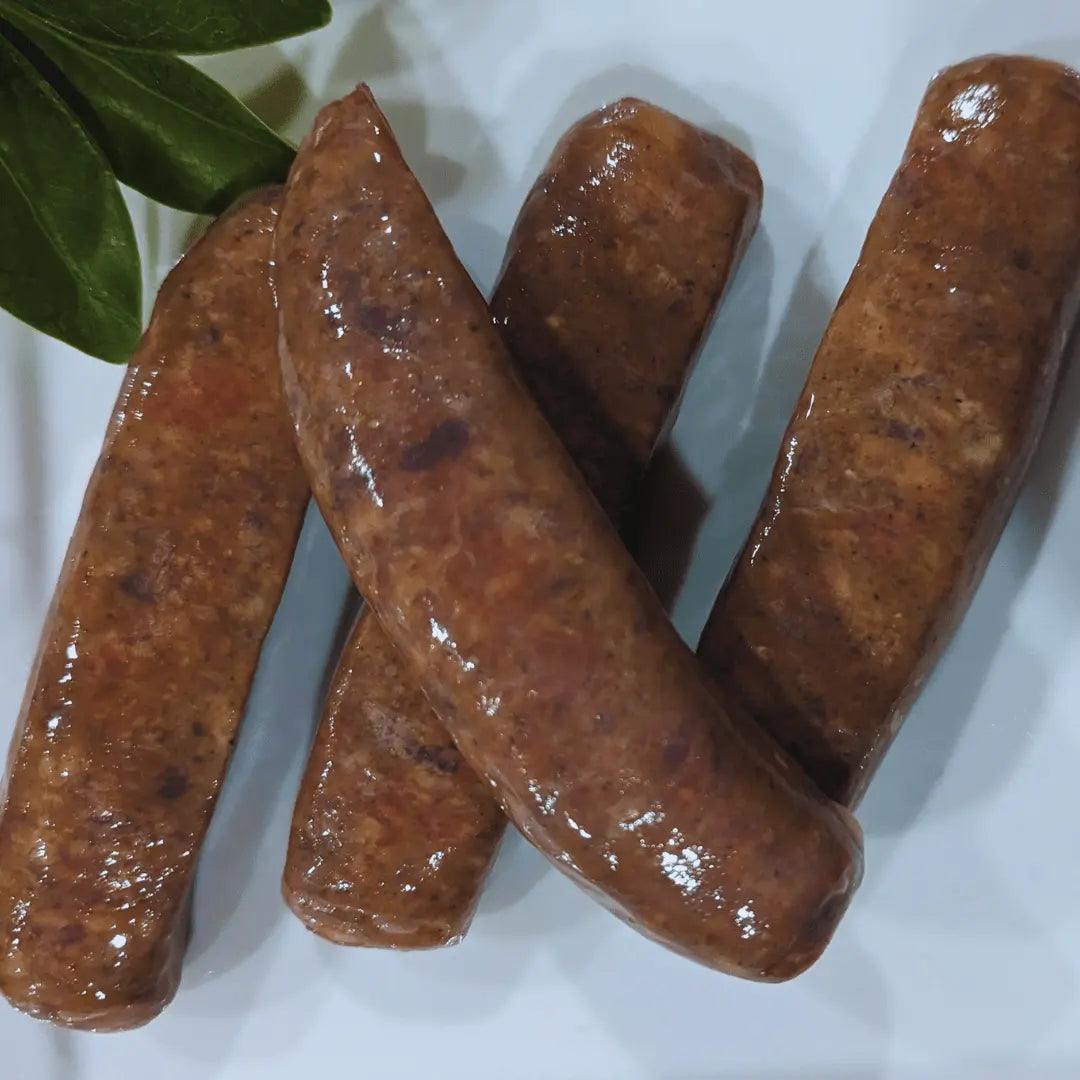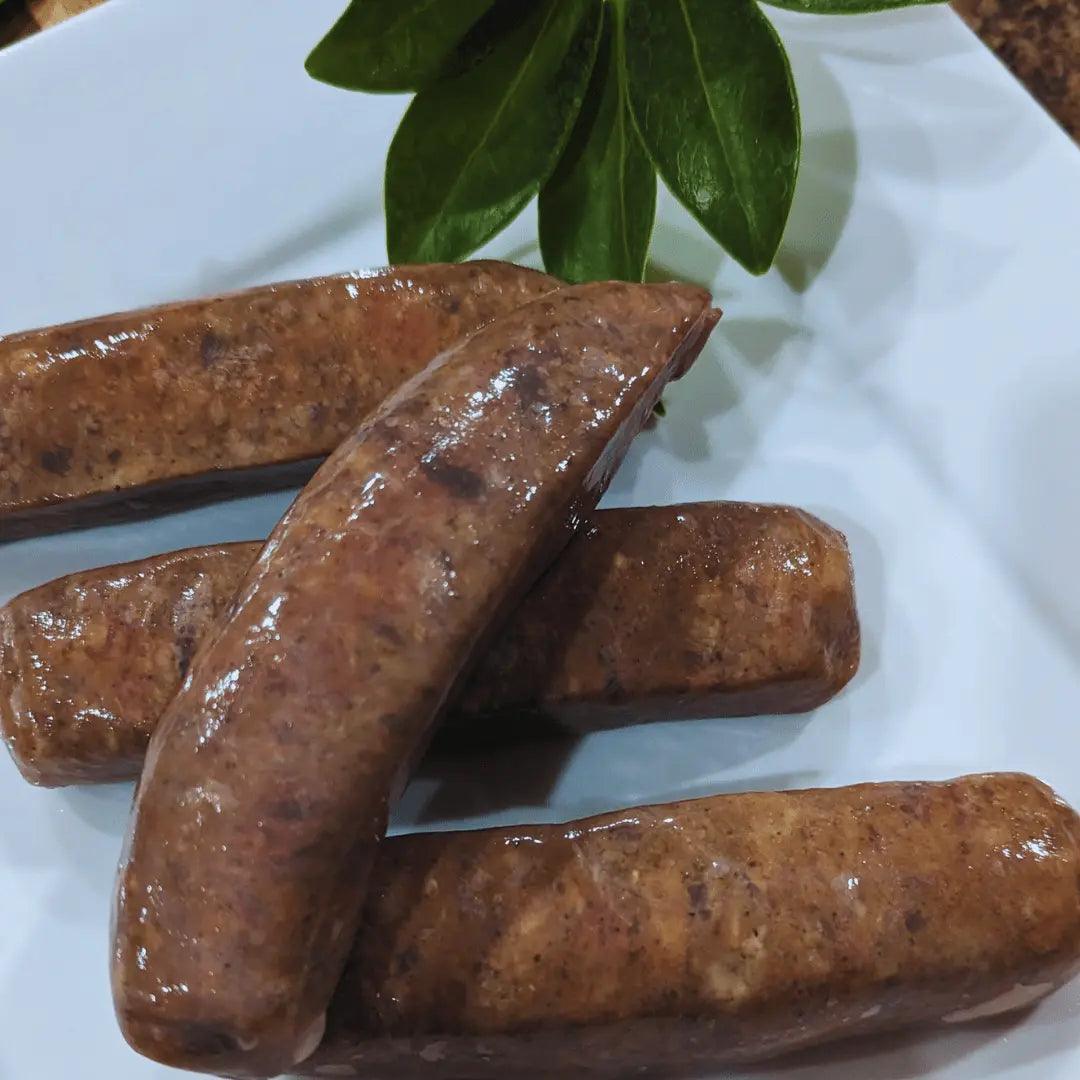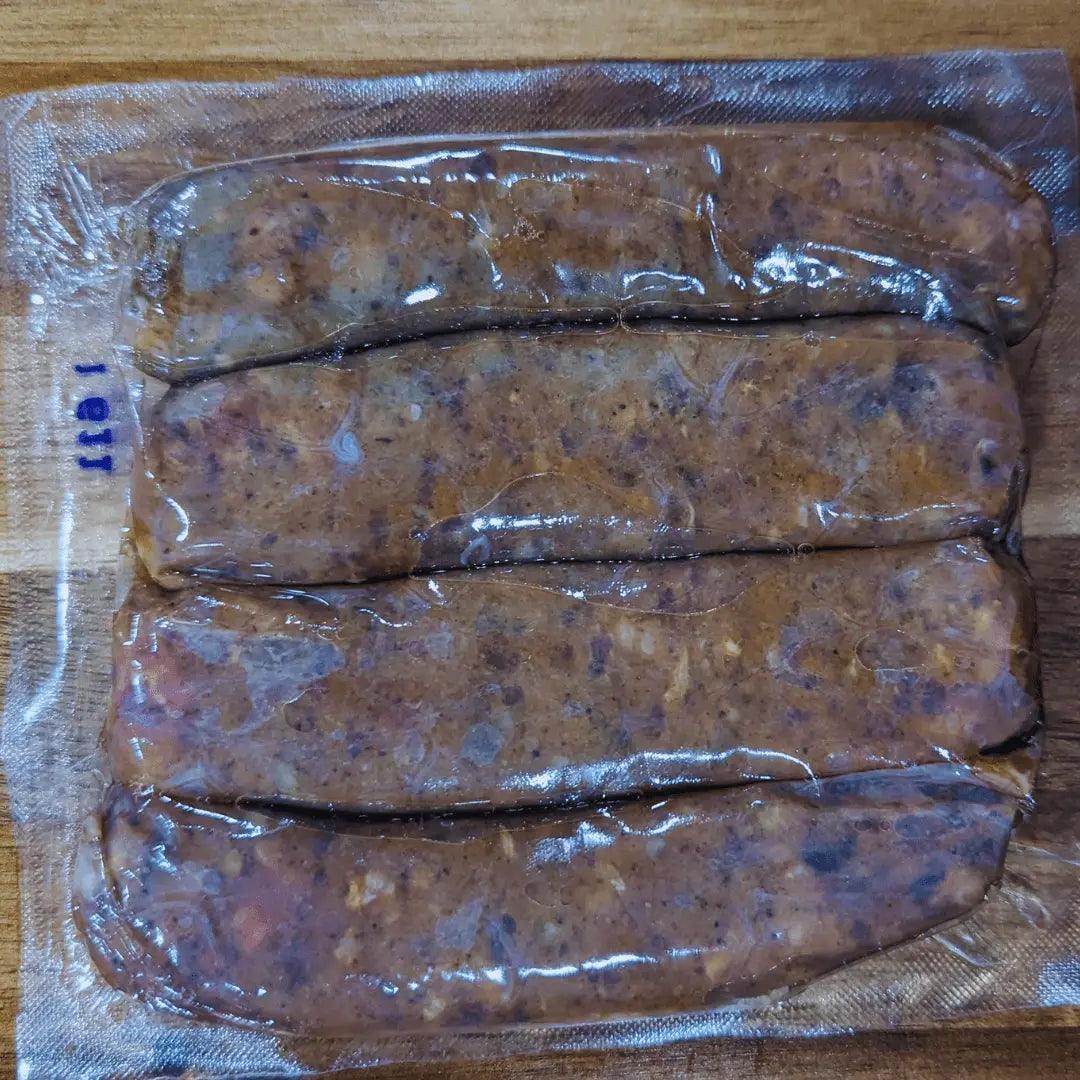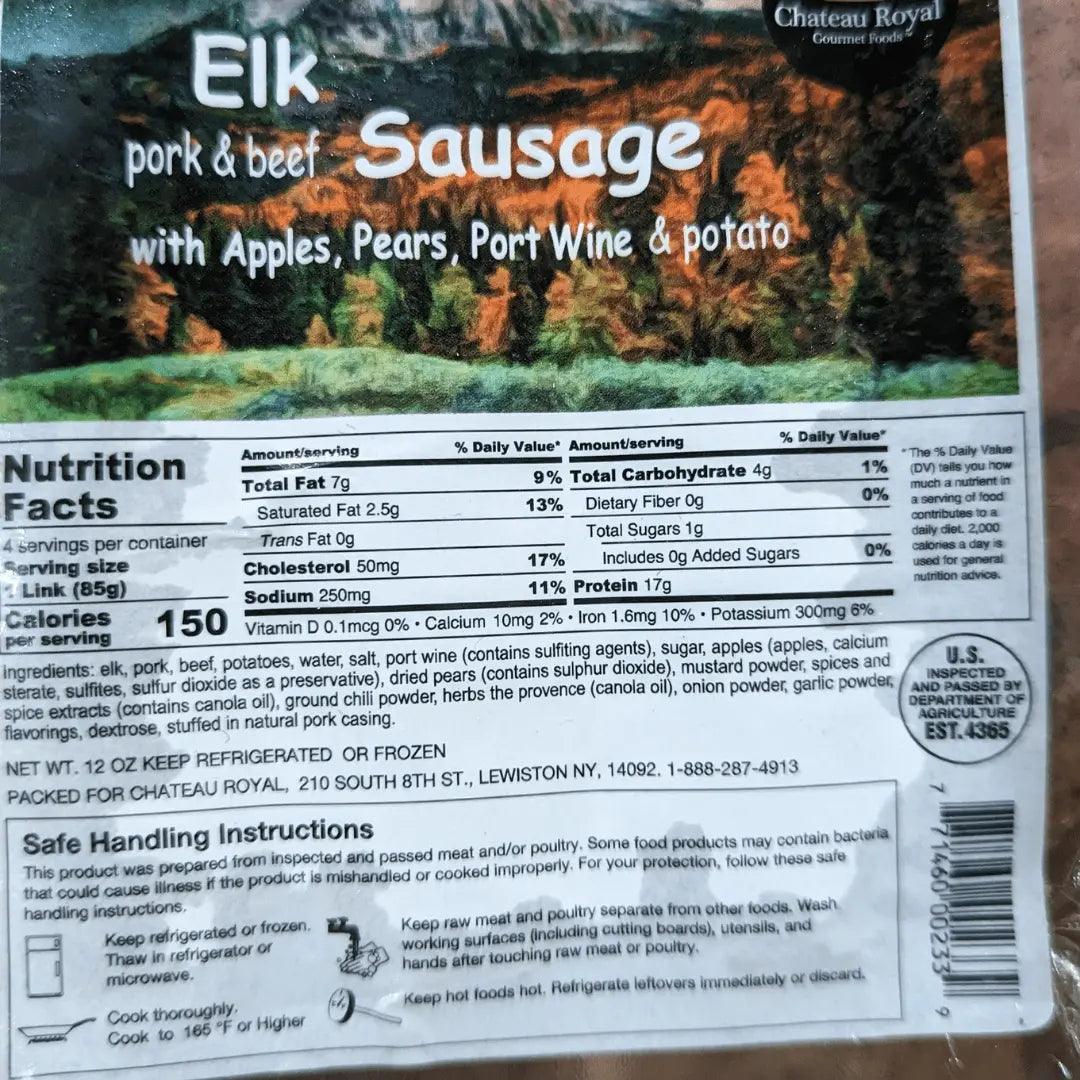 Products may slightly vary due to the nature of food item, lighting sources or computer monitor. Manufacturers may update packaging or change seasonally any time.
NOTE: All perishable products ship overnight by default. Overnight shipping comes with a premium price. Here's how to get FREE shipping. CLICK HERE
Have a Question?
Description
Introducing Chateau Royal delicious Elk Sausage made with a savory blend of pork and beef, and high-quality elk meat. Our Elk Sausage is a flavorful and protein-packed addition to any meal.
Each bite of our Elk Sausage is bursting with rich, meaty flavor that's perfectly balanced with just the right amount of spices. The pork and beef provide a delicious base for the lean, tender elk meat, resulting in a juicy and satisfying sausage that's perfect for breakfast, lunch, or dinner.
Our Elk Sausage is made with only the finest ingredients, using traditional sausage-making techniques that ensure every bite is perfectly seasoned and cooked to perfection. Whether you grill it, pan-fry it, or serve it as part of your favorite recipe, our Elk Sausage is sure to impress.
So why not try our Elk Sausage today and experience the rich, hearty flavor of elk meat in every bite? It's the perfect choice for anyone who loves delicious, high-quality sausage made from the best ingredients.
| | |
| --- | --- |
| Store | Frozen, thaw in fridge |
| Ingredients on photo | yes |
| Arrives | raw |
| Pack size | 4 pieces |