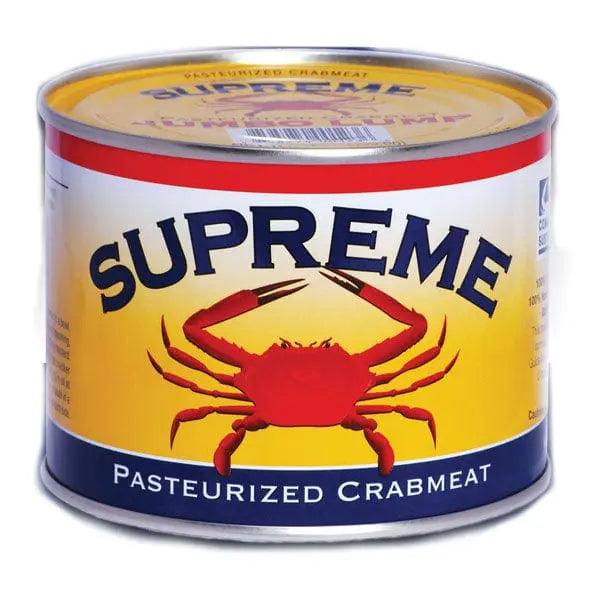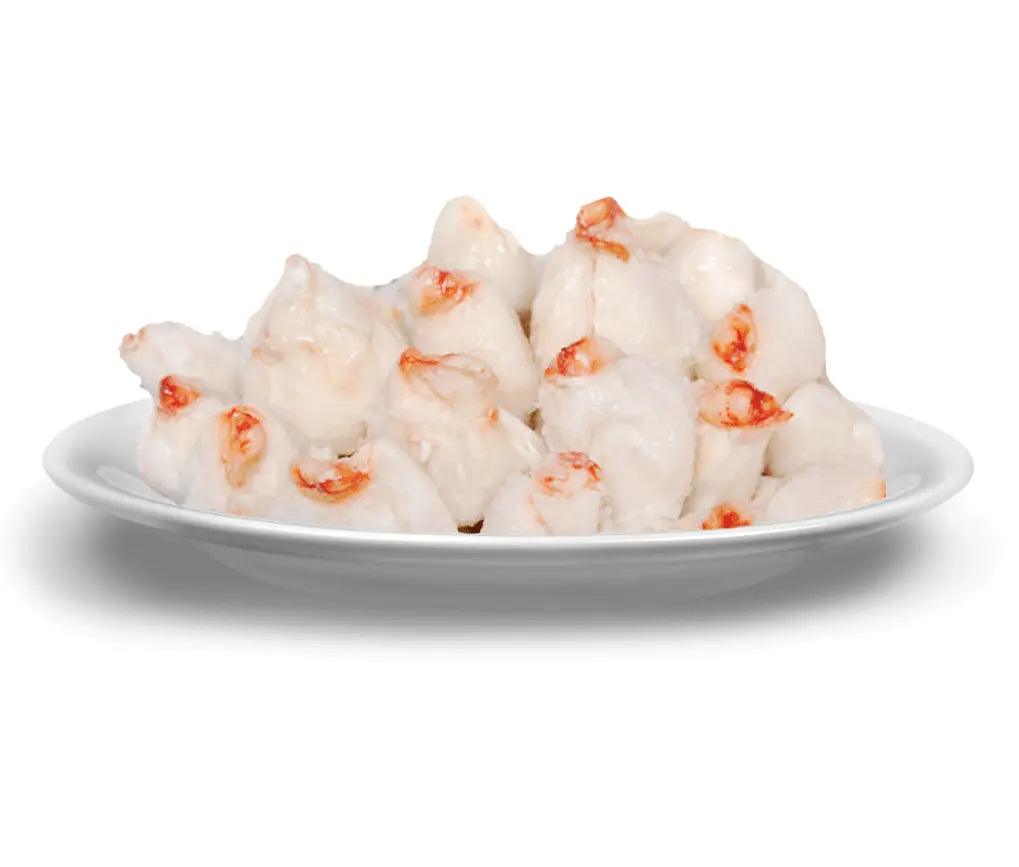 Products may slightly vary due to the nature of food item, lighting sources or computer monitor. Manufacturers may update packaging or change seasonally any time.
NOTE: All perishable products ship overnight by default. Overnight shipping comes with a premium price. Here's how to get FREE shipping. CLICK HERE
Have a Question?
Description
🦀 Get ready to indulge in the ultimate crab experience!
🔥 Supreme Delight: Savor the Rich Flavor of Fresh Crab Meat 🦀
💥 Contains 100% crab meat,  Supreme Crab Meat is steam-cooked to perfection, resulting in a succulent flavor and firm texture that's sure to impress your taste buds.
🍷 For the perfect pairing, enjoy this delectable crab meat with a crisp white wine like a Sauvignon Blanc or Chardonnay. 🍾
🍽️ Whether you prefer it as a crab cocktail or on top of a beautiful center plate presentation, this versatile crab meat can also be incorporated into your favorite dishes like crab cakes, soups, salads, casseroles, dips, and more!
Jumbo Lump is beautiful, whole pieces of firm, succulent white meat picked from the two large muscles connected to the swimming fins of the crab. With between 65 and 100 pieces per can, it's perfect for high-quality crab cakes, cocktail presentations, or sautéing. And with its 100% fresh and pasteurized nature, it's sure to impress even the most discerning seafood lover. Keep it refrigerated and enjoy the ultimate crab indulgence! 🤤
🎉 Perfect for holidays, special occasions, and everyday meals. The perfect choice to add a touch of elegance and sophistication to any dish. Get your taste buds ready for a true feast! 🎉
| | |
| --- | --- |
| Pasturized | yes |
| Contains | 100% crab meat |
| Store | Refrigerated |
| pieces per can | About 65-100 |