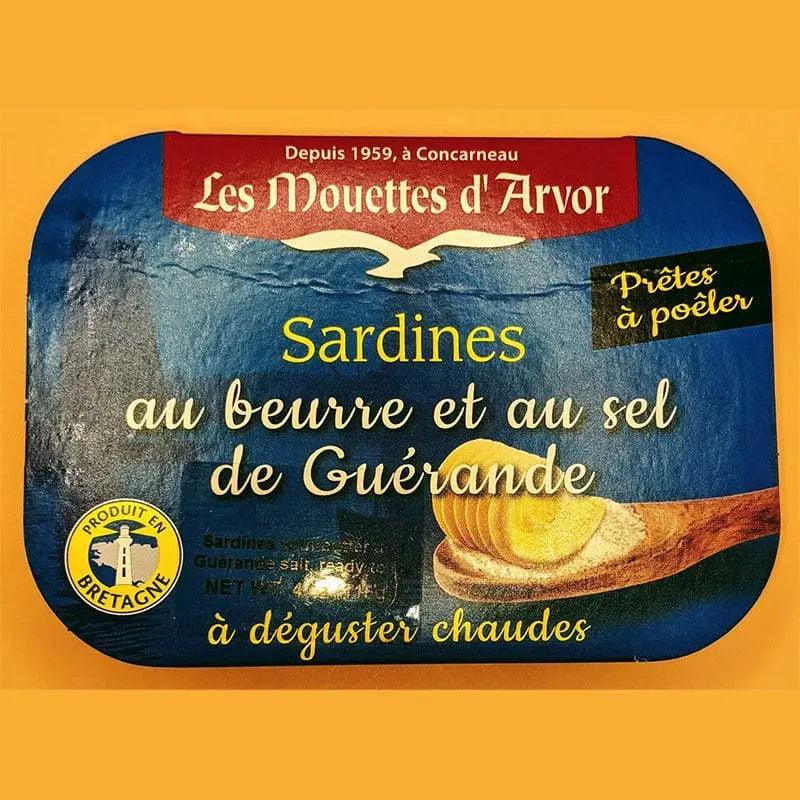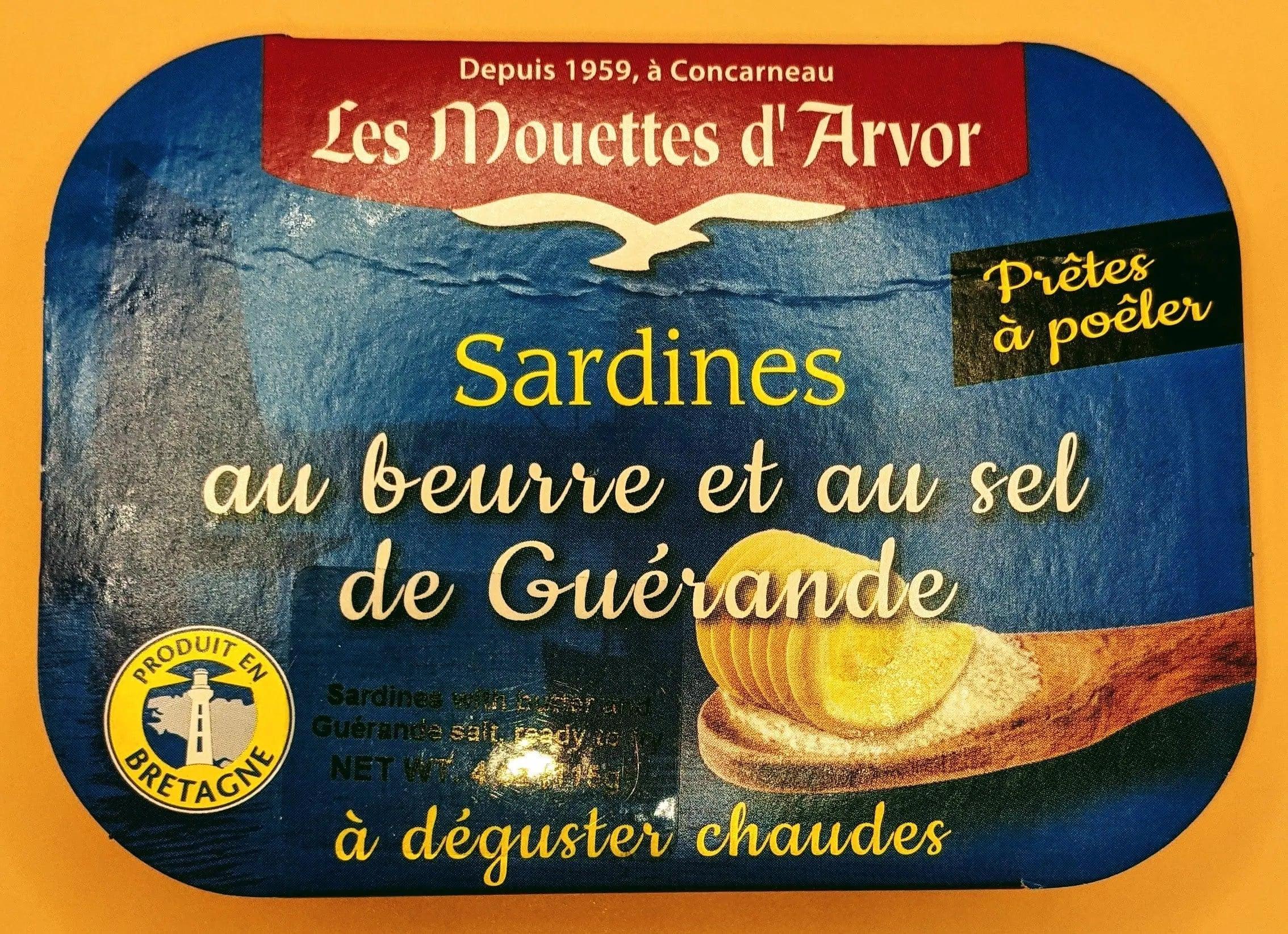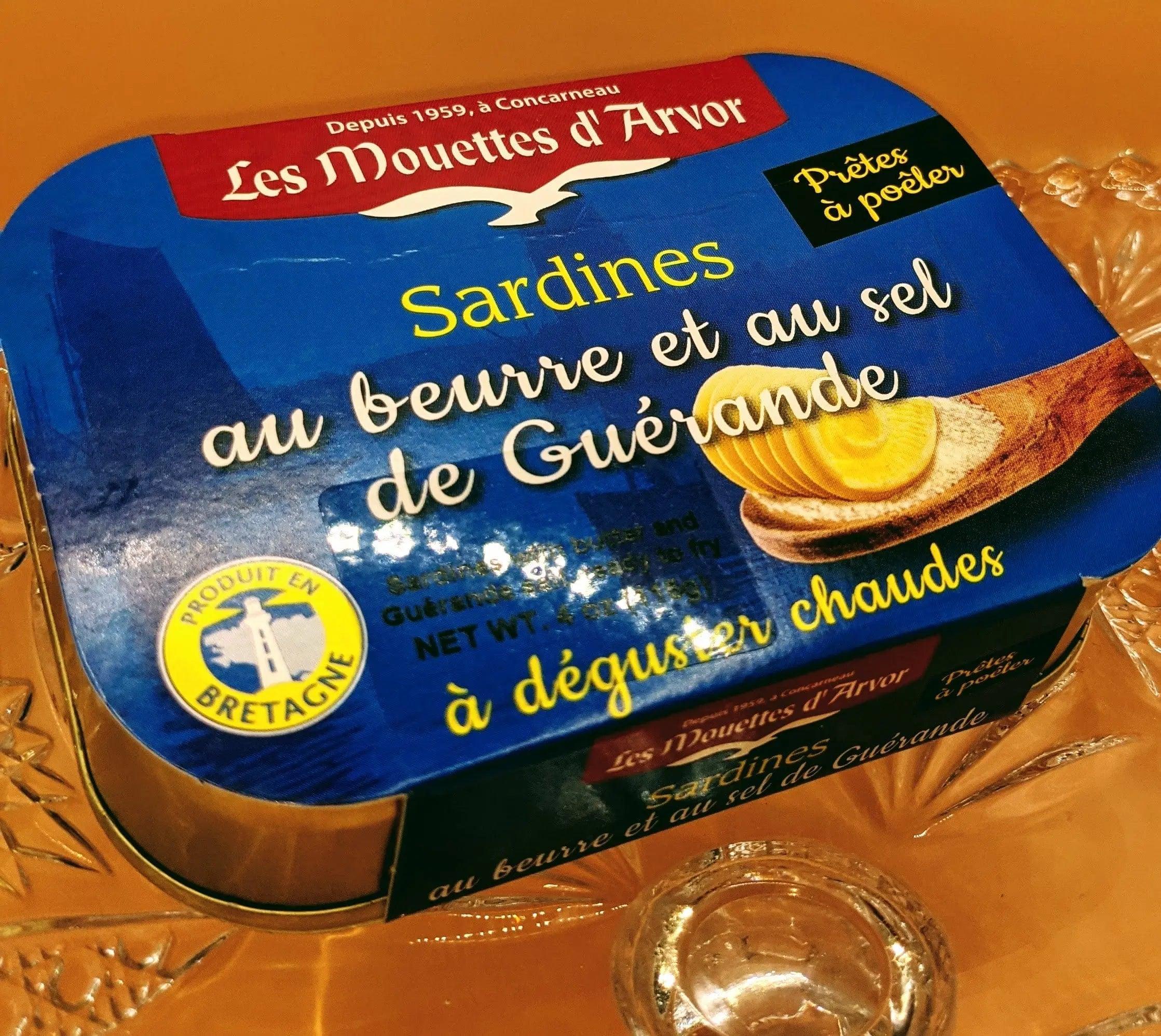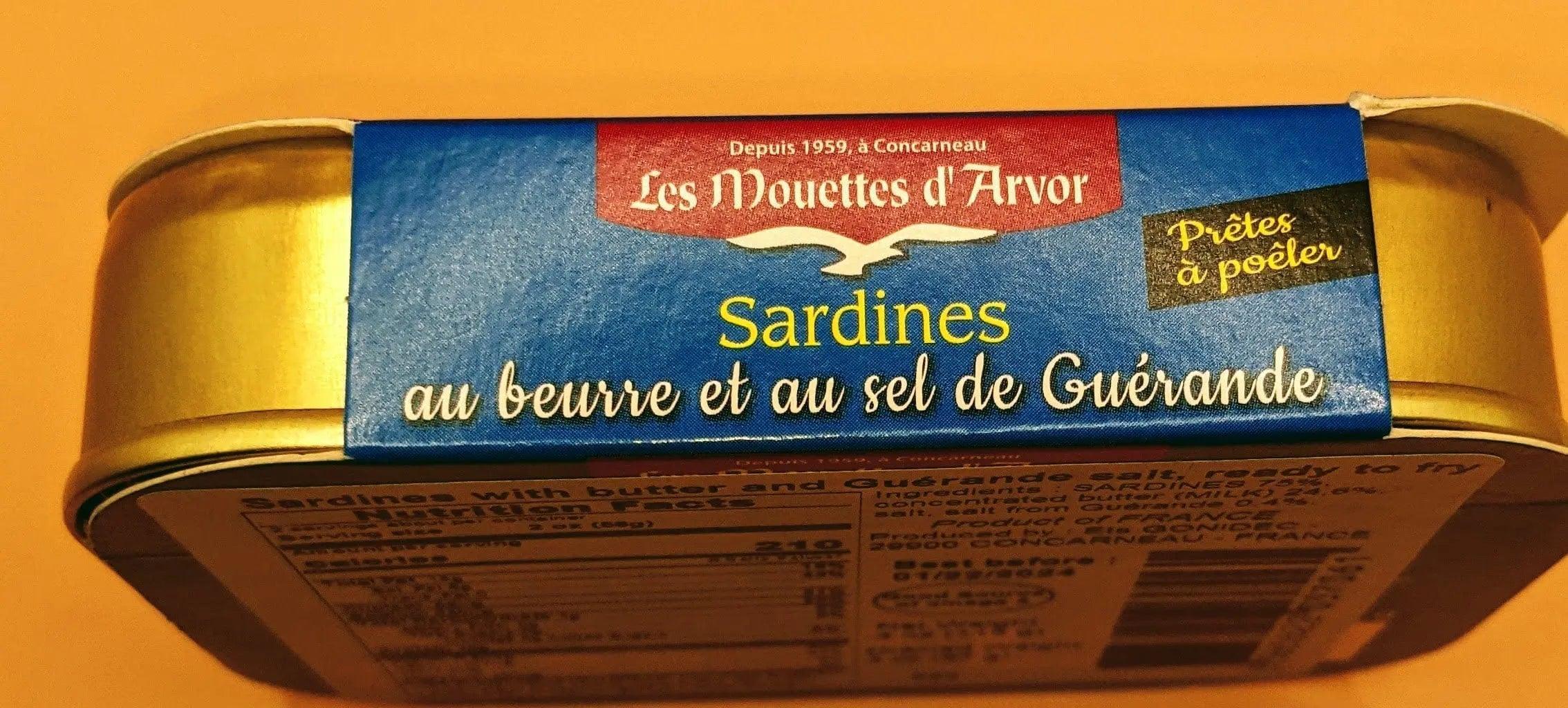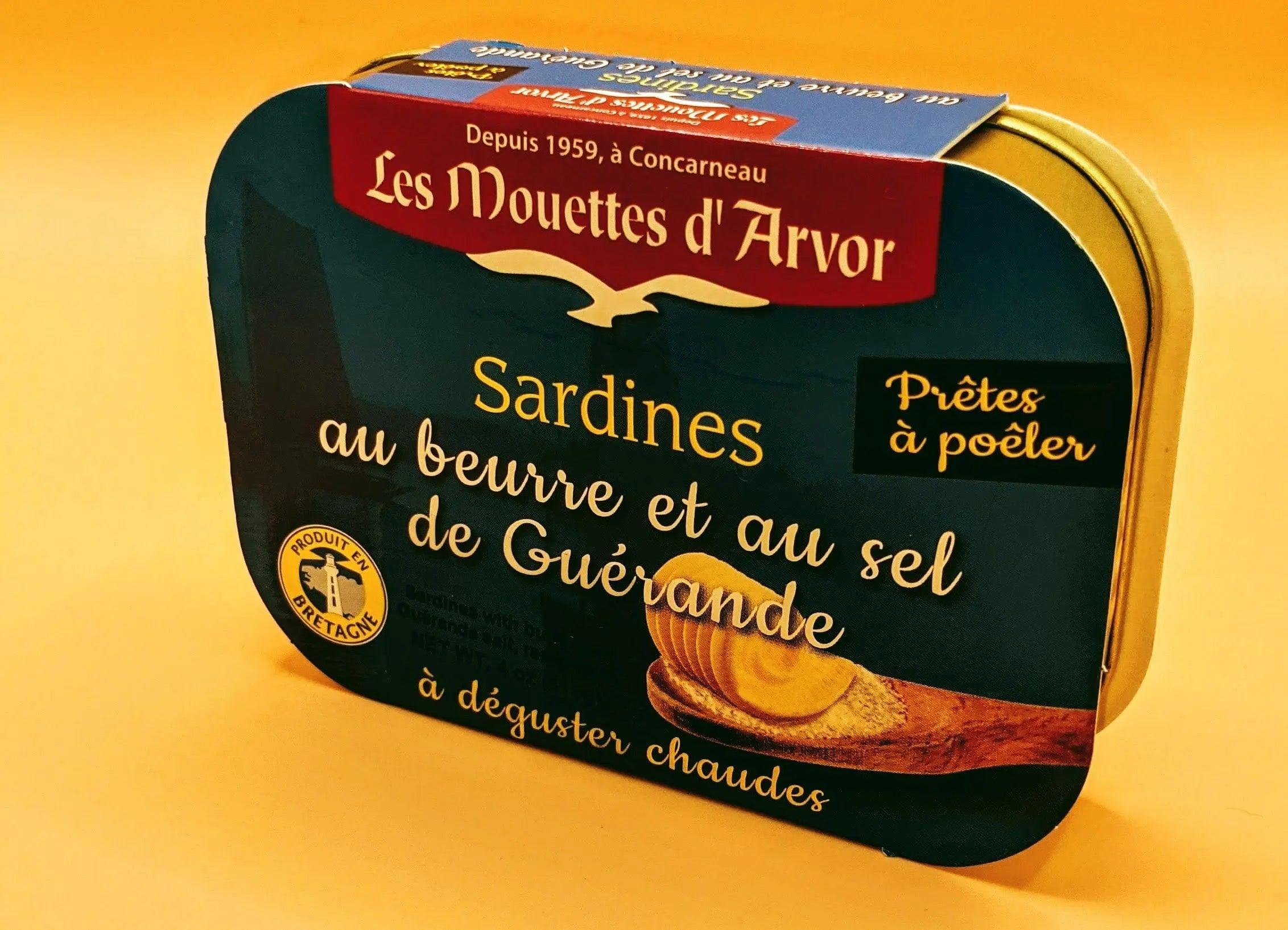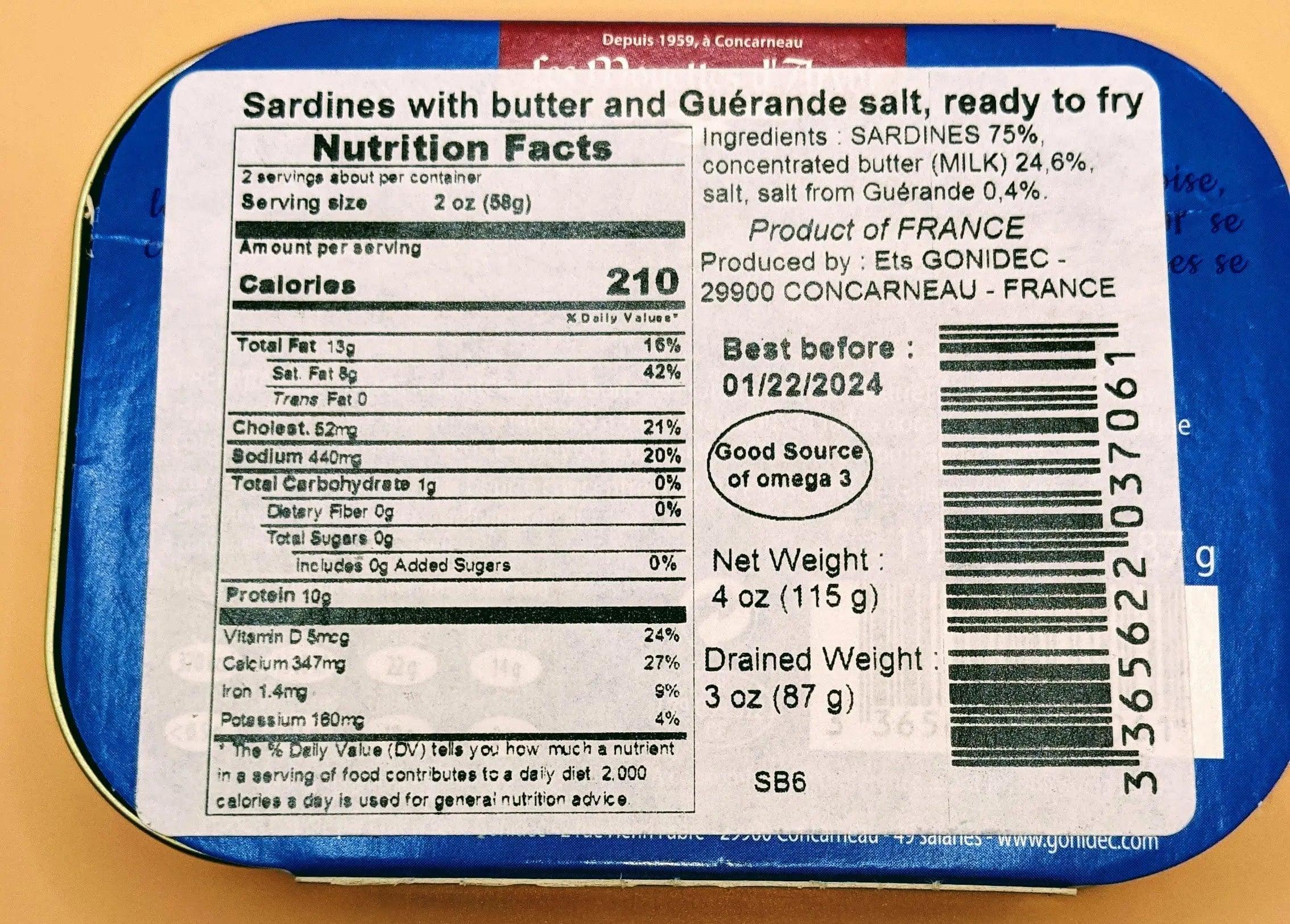 Products may slightly vary due to the nature of food item, lighting sources or computer monitor. Manufacturers may update packaging or change seasonally any time.
Conserverie Gonidec Sardines in Butter - FRANCE
Conserverie Gonidec Mouettes d'Arvor Sardines in Butter from France
For a really rich tasting experience, try Mouettes d'Arvor Sardines in butter from France.
Using the finest sardines, butter, and old-world technique, this French delicacy is rich in flavor and high in quality. 
Serve them for brunch, lunch, or dinner. Sardines belong in a gourmet food pantry for their long life and versatility. Enjoy them as a healthy snack, add to dips, stuff eggs, pates, add to pasta. Top sardines on salads, pizzas, toasts, and bruschetta. 
Sardines are rich in Omega 3 fatty acids. Sardines can control blood sugar levels, promote weight loss, control mood disorders, protect bones, and control inflammation. 
REGION:                       France
BRAND:                       

Conserverie Gonidec 
INGREDIENTS:              

Sardines, Concentrated Butter (milk), 

Salt
PACKAGING:                 Tin
STORAGE:                    Store in a cool place. Consume once open.

SIZE:                              4.05 oz / 155 g