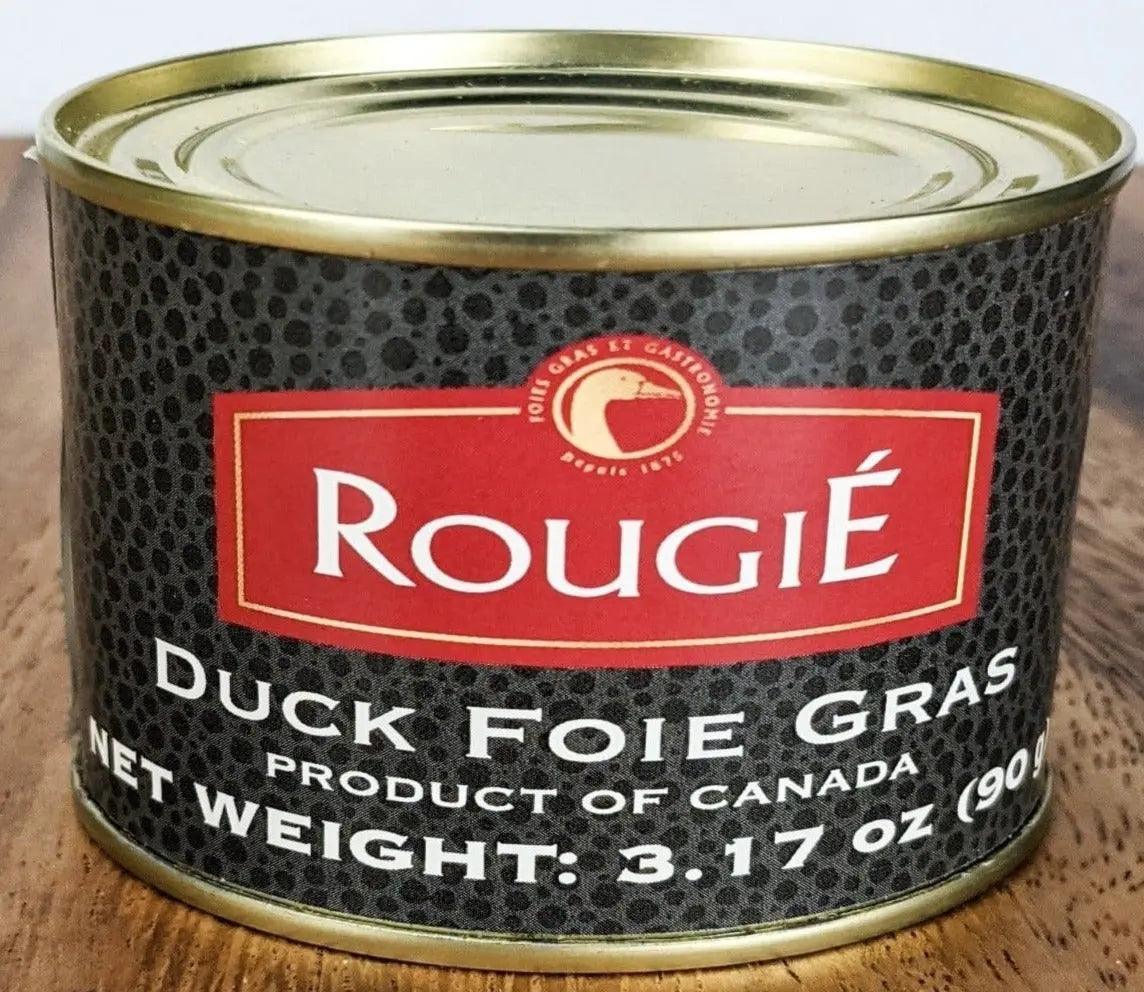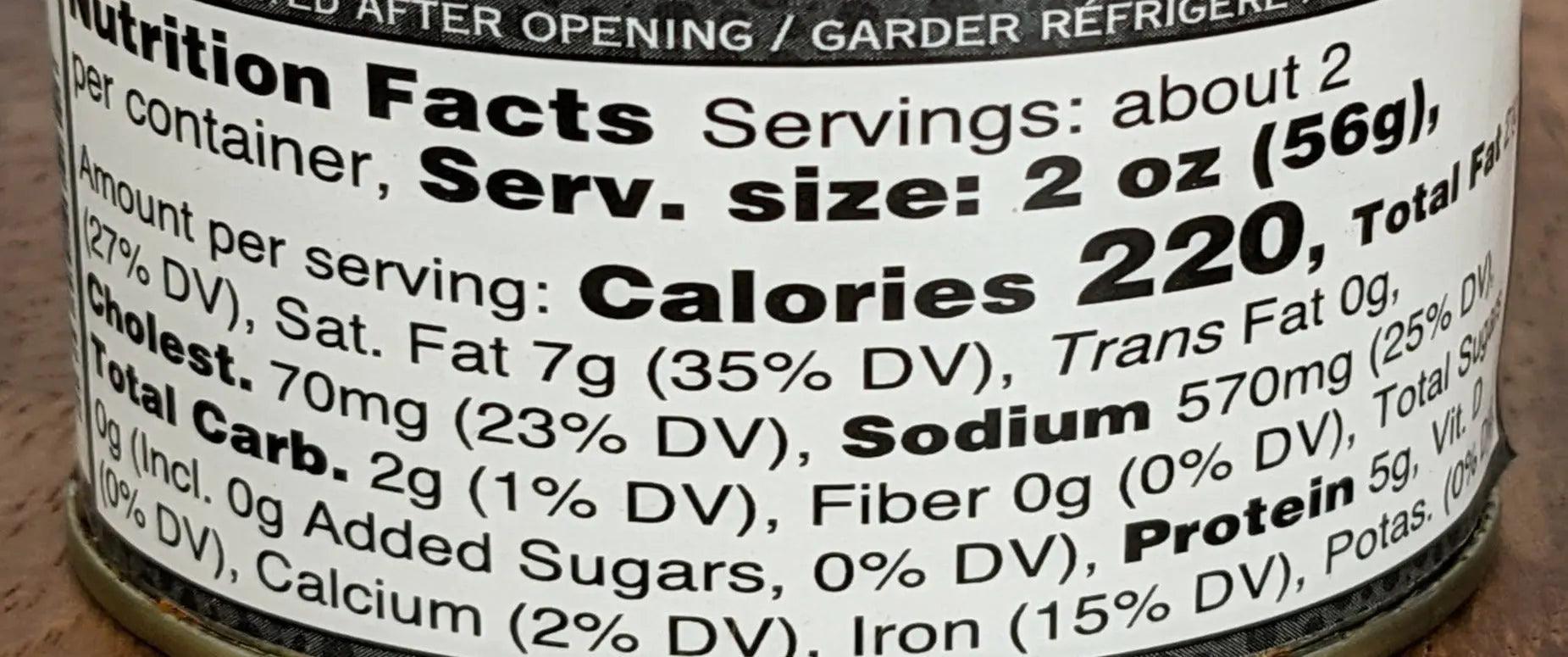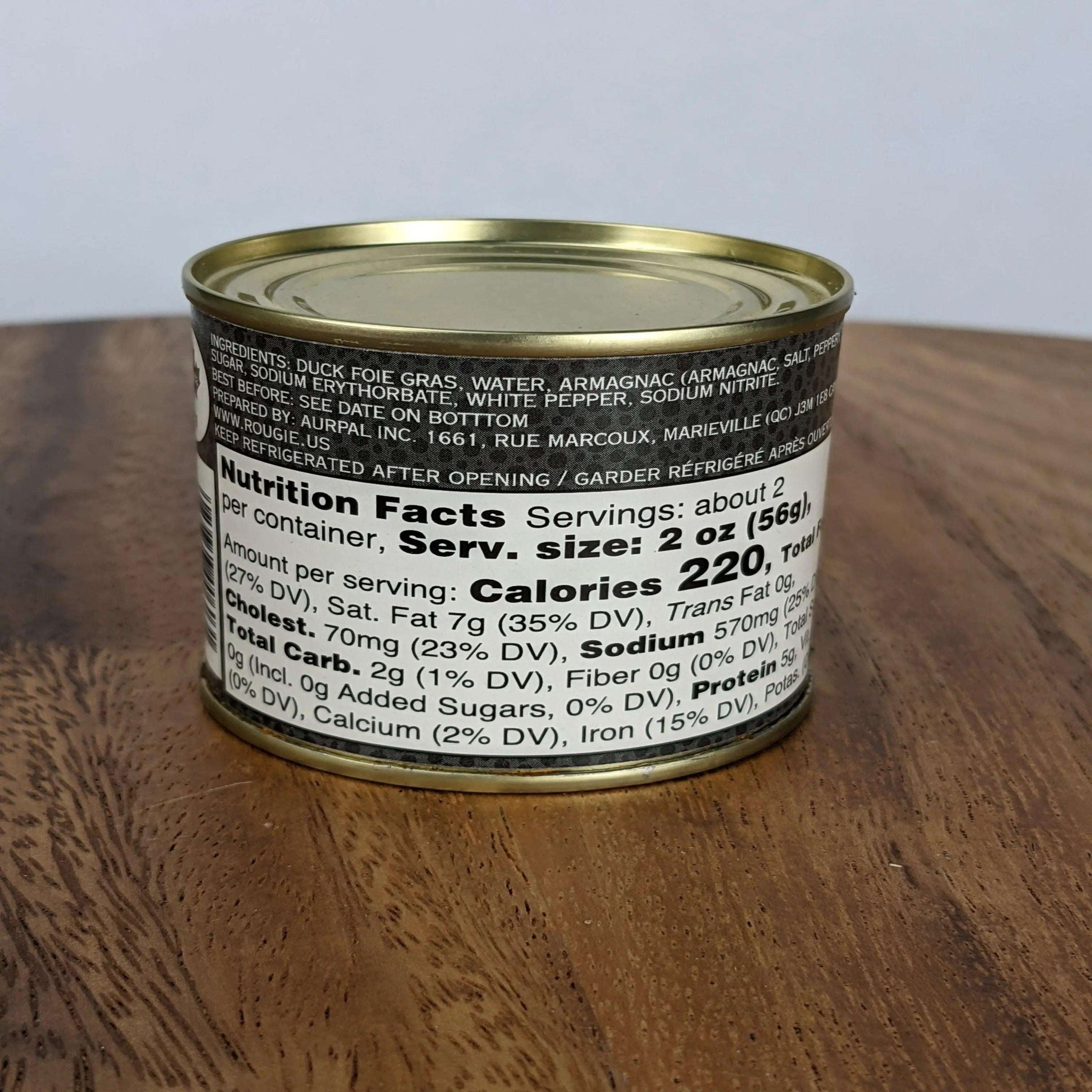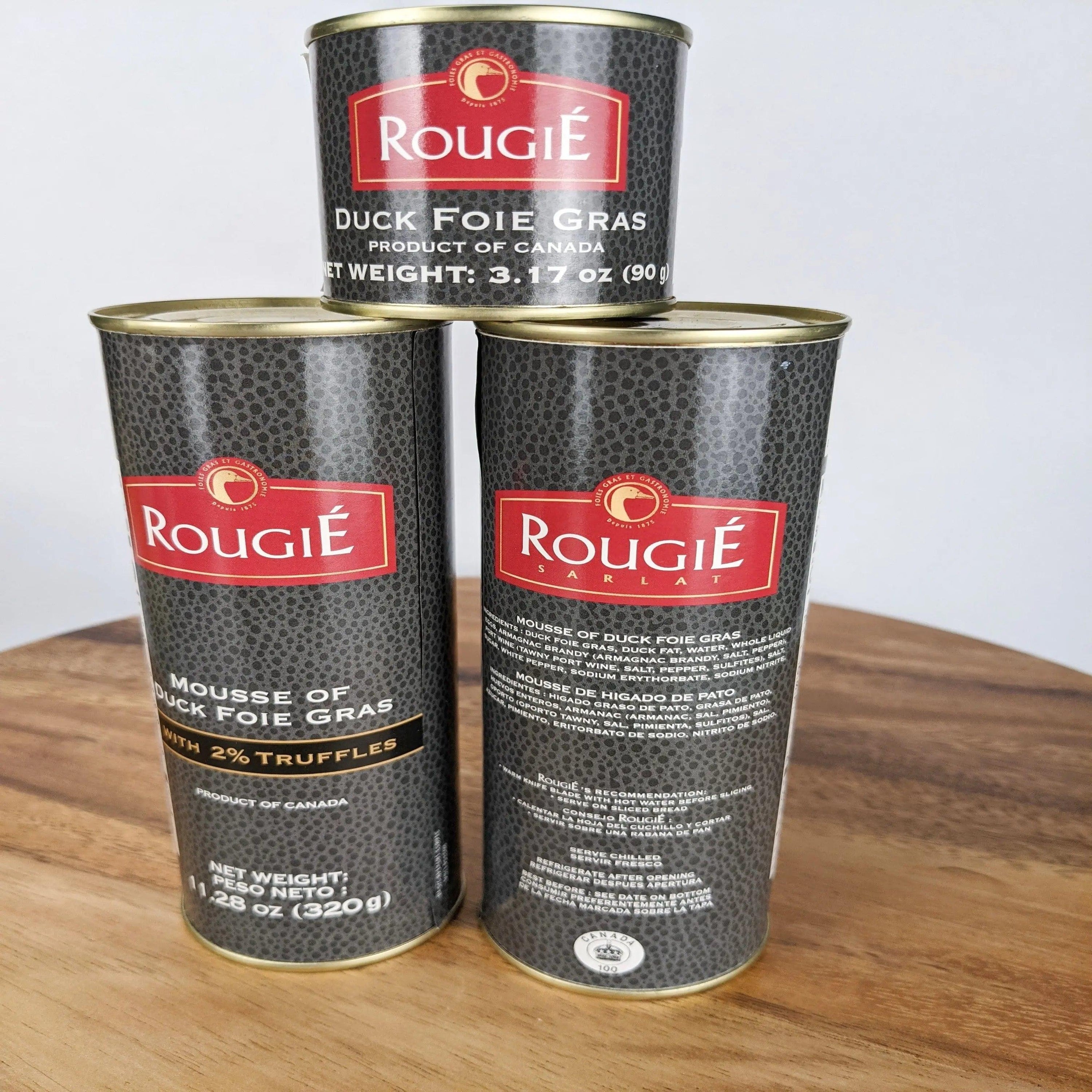 Products may slightly vary due to the nature of food item, lighting sources or computer monitor. Manufacturers may update packaging or change seasonally any time.
Duck Foie Gras by Rougie - CANADA
Regular price
$45.00
$41.00
Subscription • Save
Have a Question?
Description
Duck Foie-Gras will elevate your next meal to a new level. Rougie Foie Gras is the most delicious gourmet duck product that is widely used in culinary applications around the world. Foie gras is a highly valued and sought-after delicacy among food enthusiasts. Fully cooked, ready to serve with zero additives/preparation necessary.

It is a delicious treat for yourself or serves as an unforgettable gift for your friends and family, the shelf stable Duck Foie Gras is sure to please. A perfect choice for special dinners, picnics, parties, or even served over salads, the Duck Foie Gras by Rougie is wonderful to eat on the go.
🍽️ To serve, simply open the can and slice the foie gras into thin portions. You can then serve it on toast points, crackers, or even with fresh fruit for a delicious and decadent appetizer. Foie gras can also be used as a luxurious ingredient in many dishes, such as pâtés, terrines, and even burgers.
👌 Not only is Duck Foie-Gras delicious, but it also contains several important nutrients. Foie gras is an excellent source of protein, providing over 15 grams per 100-gram serving. It is also a rich source of vitamins and minerals, including vitamin A, iron, and zinc.
👨‍🍳 This delicacy is made by pressing duck's liver, which makes it easy to spread on sweet wafers or savory toast points.
🌿 Rougie takes great pride in their commitment to quality and sustainability. Their ducks are raised using traditional farming methods, and adhere to strict animal welfare guidelines to ensure that our products are of the highest quality. We also use eco-friendly packaging to reduce our environmental impact.
🍾 Champagne or sparkling wine: The bubbles in Champagne or sparkling wine can help cut through the richness of the foie gras and refresh the palate.
🍷 Sauternes: This sweet wine from Bordeaux is a classic pairing for foie gras. The sweetness of the wine complements the richness of the foie gras.
🍷 Gewürztraminer: This aromatic white wine from Alsace, France has a spicy, floral flavor that pairs well with the complex flavors of foie gras.
| | |
| --- | --- |
| Packaging | Can, shelf-stable |
| Storage Type | Shelf-stable in its original sealed packaging: 3 years. Refrigerate after opening. |
| Color | Cream, uniform beige. |
| Taste | Foie Gras, salt, a hint of Armagnac. |
| Texture | Smooth and creamy. |
| Weight  | 3.17 oz |
Very good
I love the service and the Foie Fras
Very good
I love the service and the Foie Fras