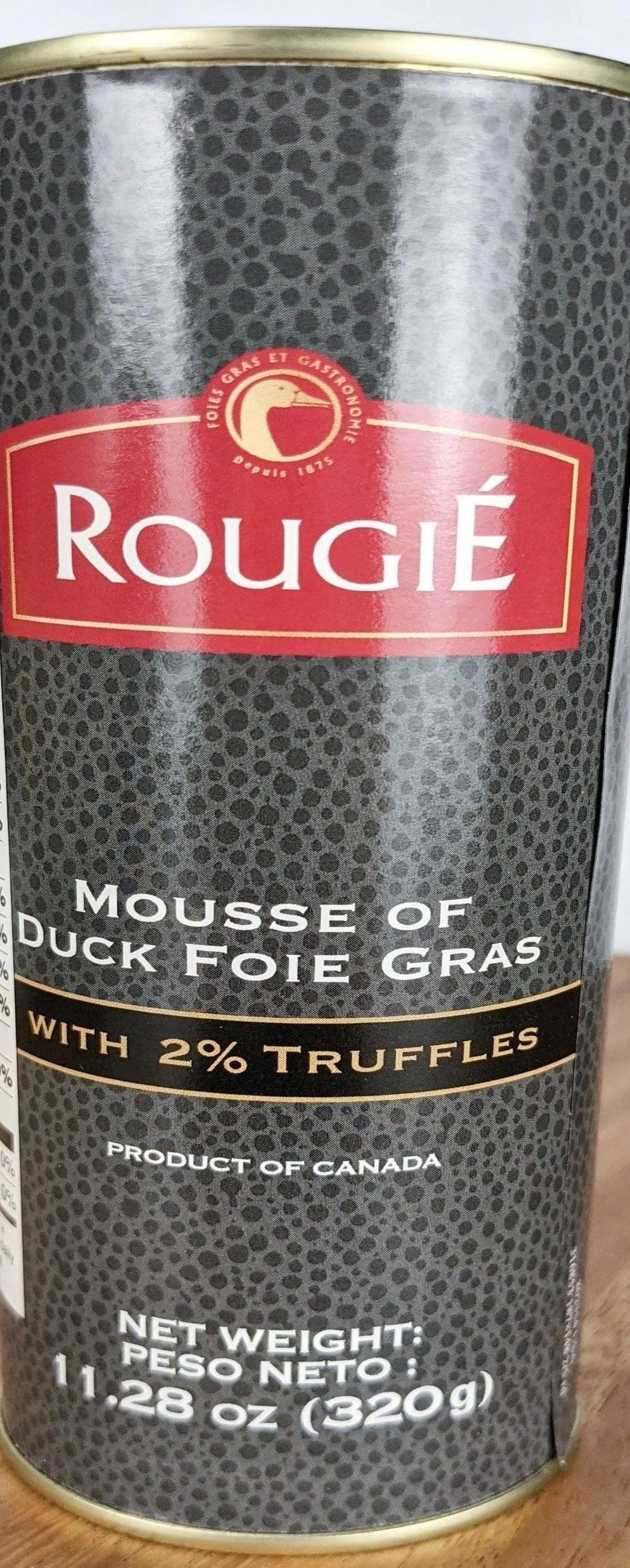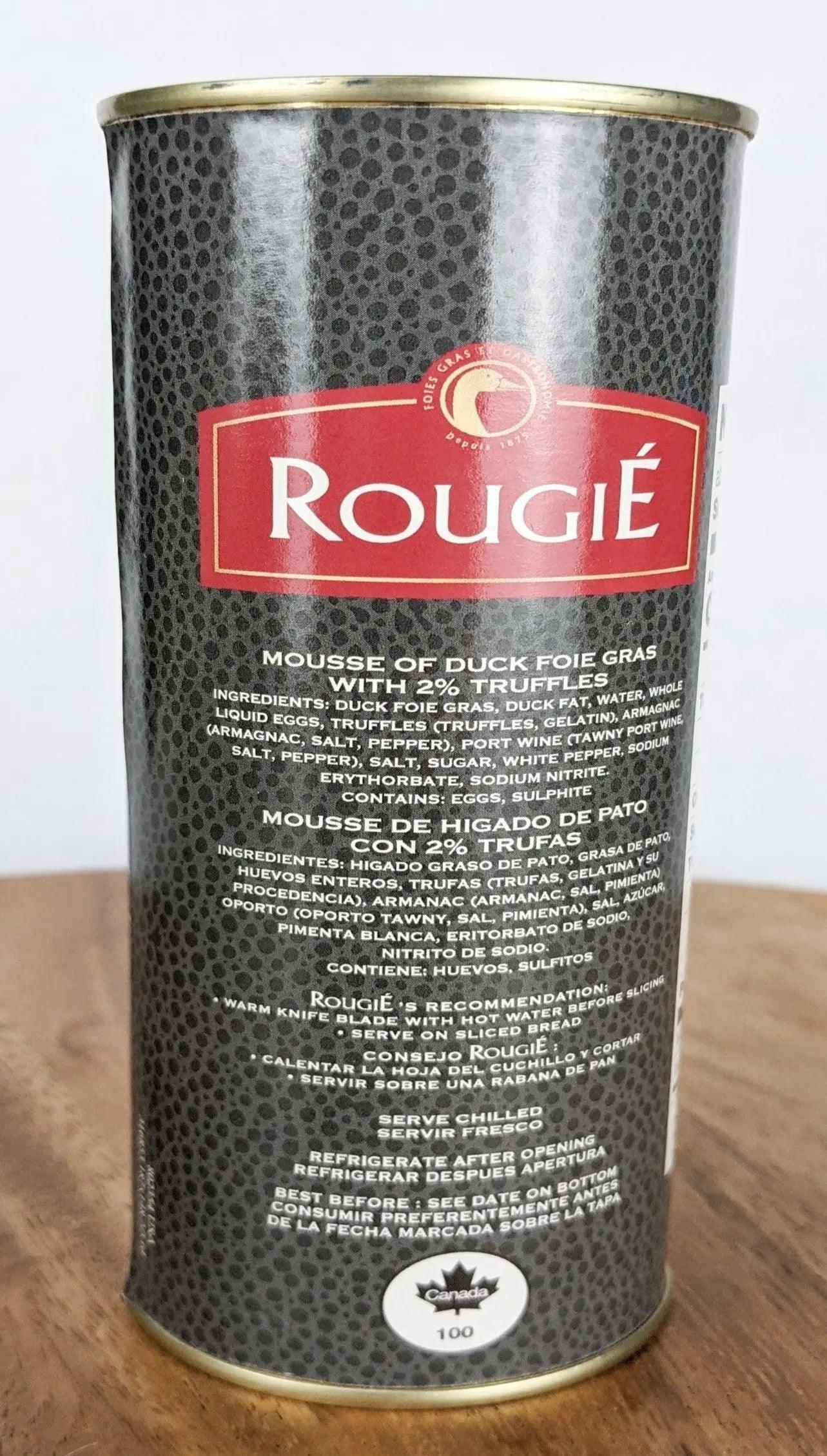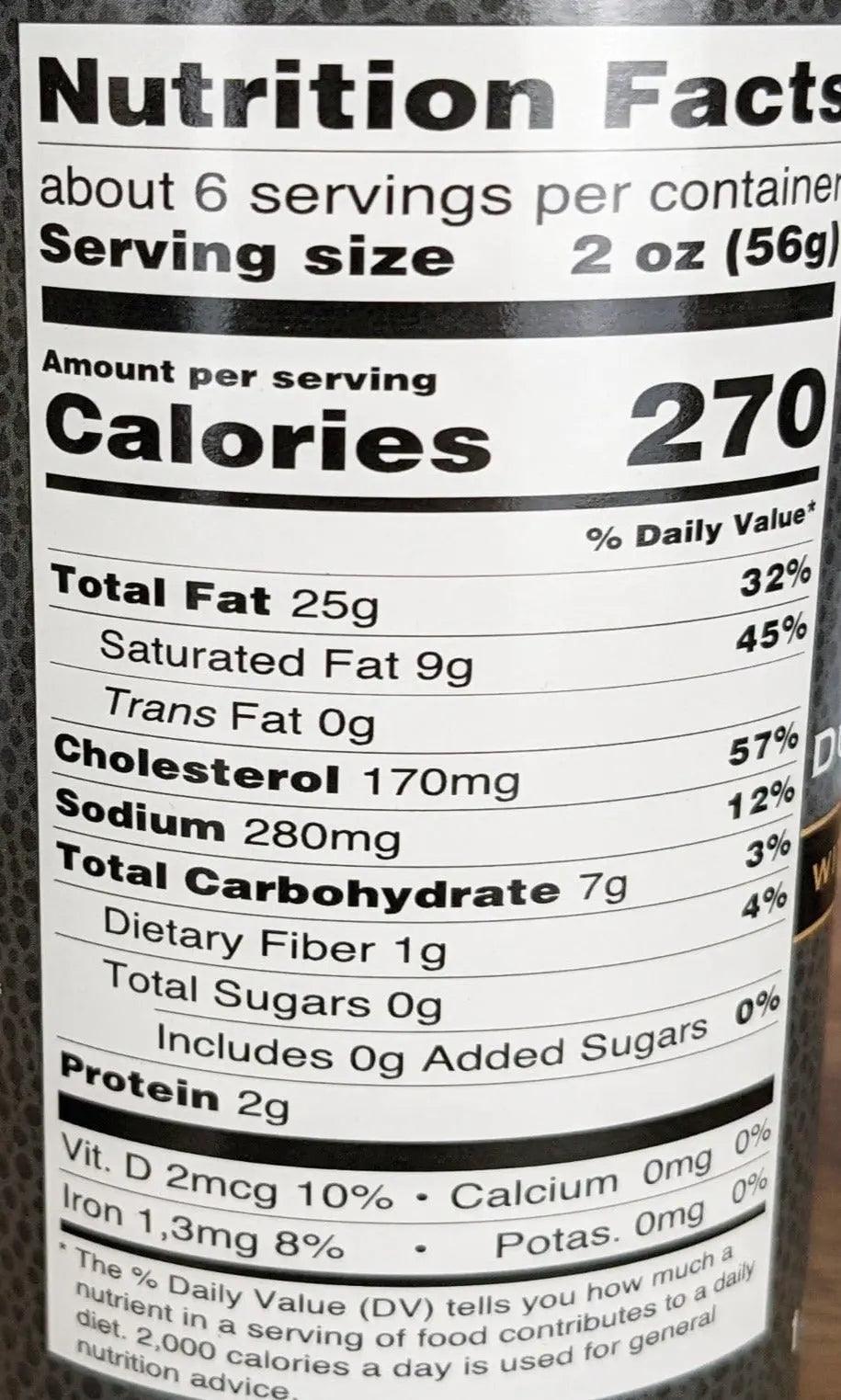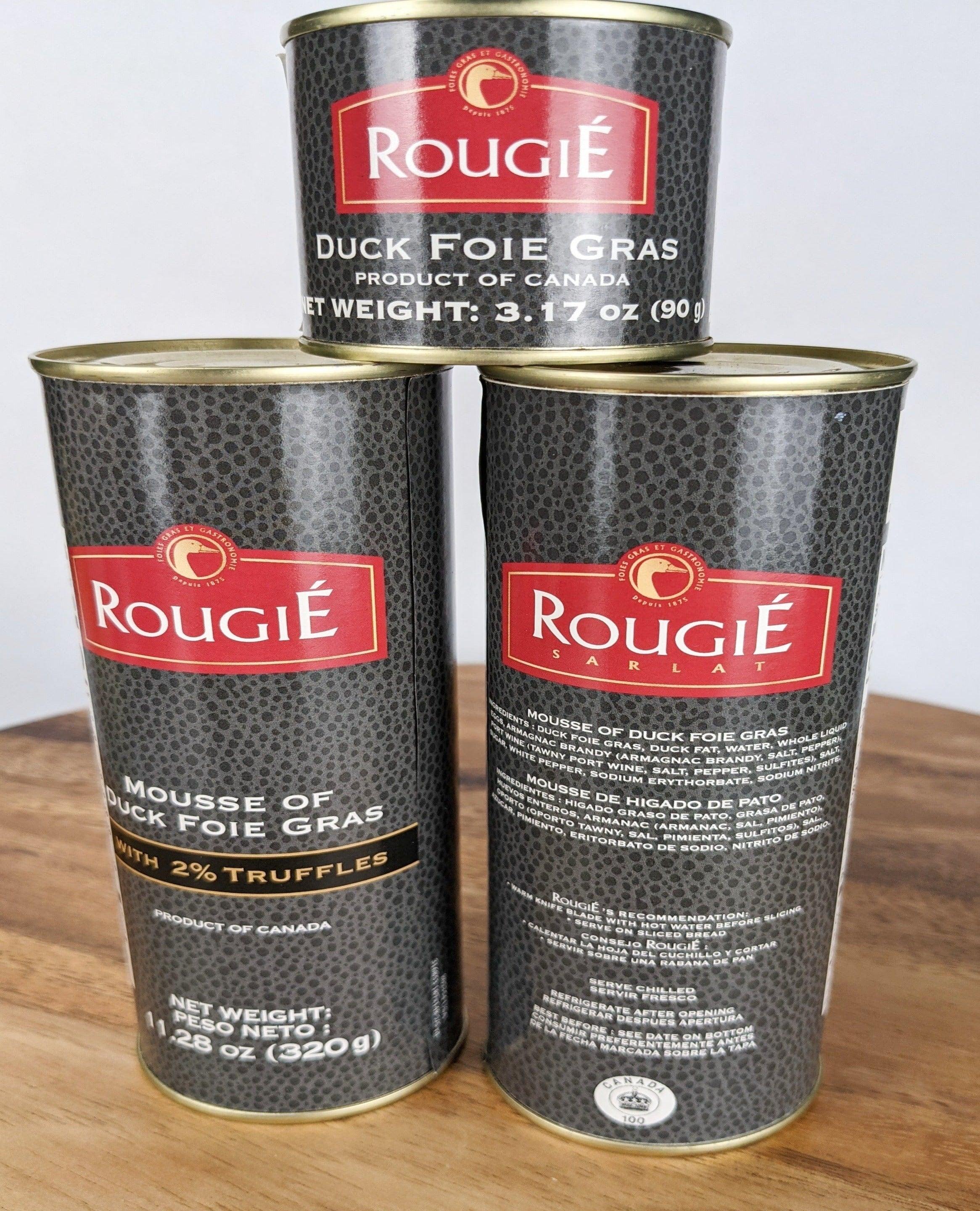 Products may slightly vary due to the nature of food item, lighting sources or computer monitor. Manufacturers may update packaging or change seasonally any time.
Mousse of Duck Foie Gras by Rougie - CANADA
Regular price
$45.00
$42.99
Subscription • Save
Have a Question?
Description
Mousse of Duck Foie Gras by Rougie
If you're looking for high-quality foie gras, look no further than this Mousse of Duck Foie Gras. It is made with duck foie gras, sunflower oil, water, and salt. The taste is fantastic. The texture is very soft making it easy to spread mousse.

Foie Gras Mousse is a quality product that is a must-have on all festive tables. Unlike Traditional Foie Gras, our mousse of duck foie gras is suitable for those watching their weight, as it comes in a more convenient, easy-to-eat format. Simply heat up the mousse from frozen and serve on savory or sweet buttered toast as a delicious starter or as part of the main meal. 
Whether you serve the mousse as a starter or as a delicious complement to foie gras, you can be sure your guests will experience an exceptional culinary pleasure.
| | |
| --- | --- |
| Packaging | Tin, Round Shape |
| Preparation | Fully-cooked, Conserved |
| Storage Type | 4 Years, Room temperature |
| Fawl | Duck |