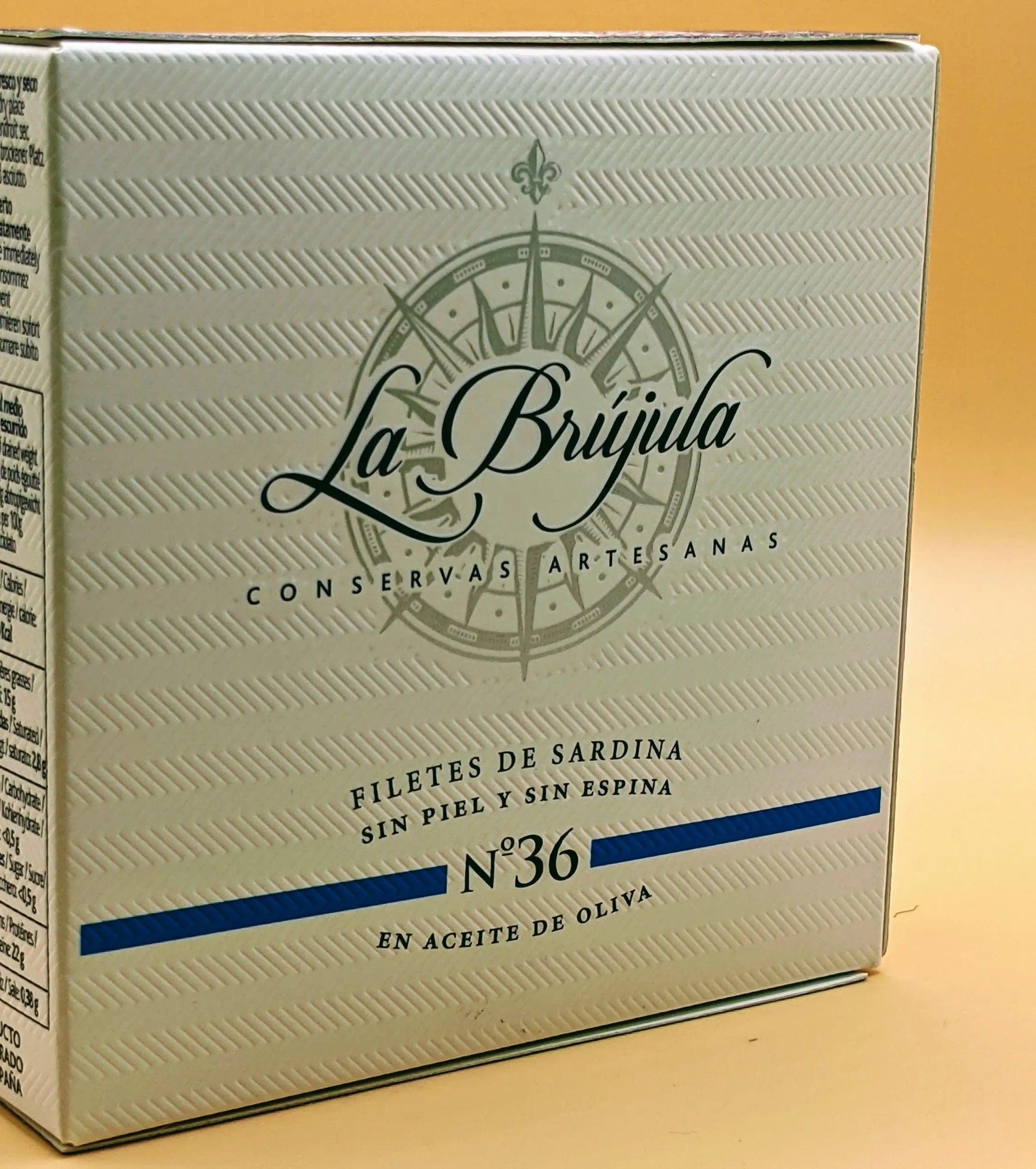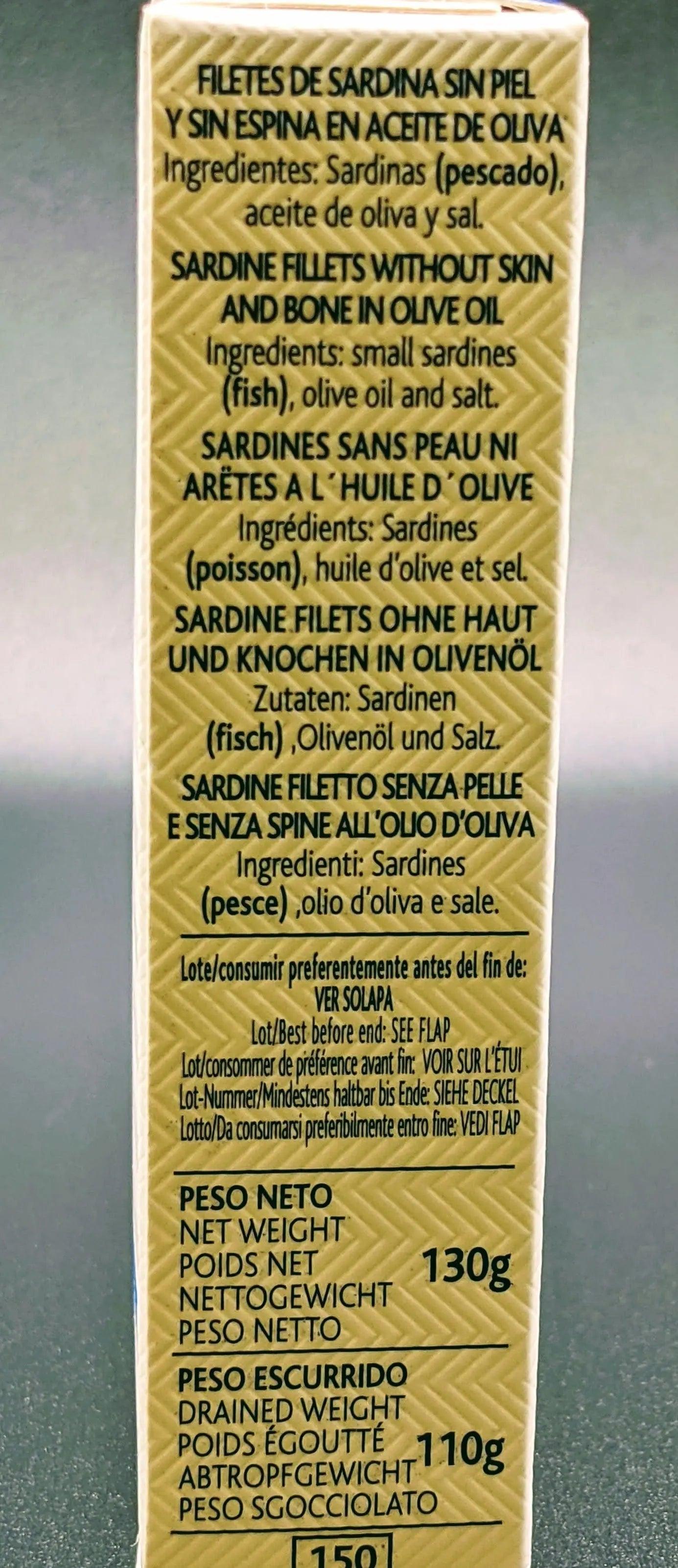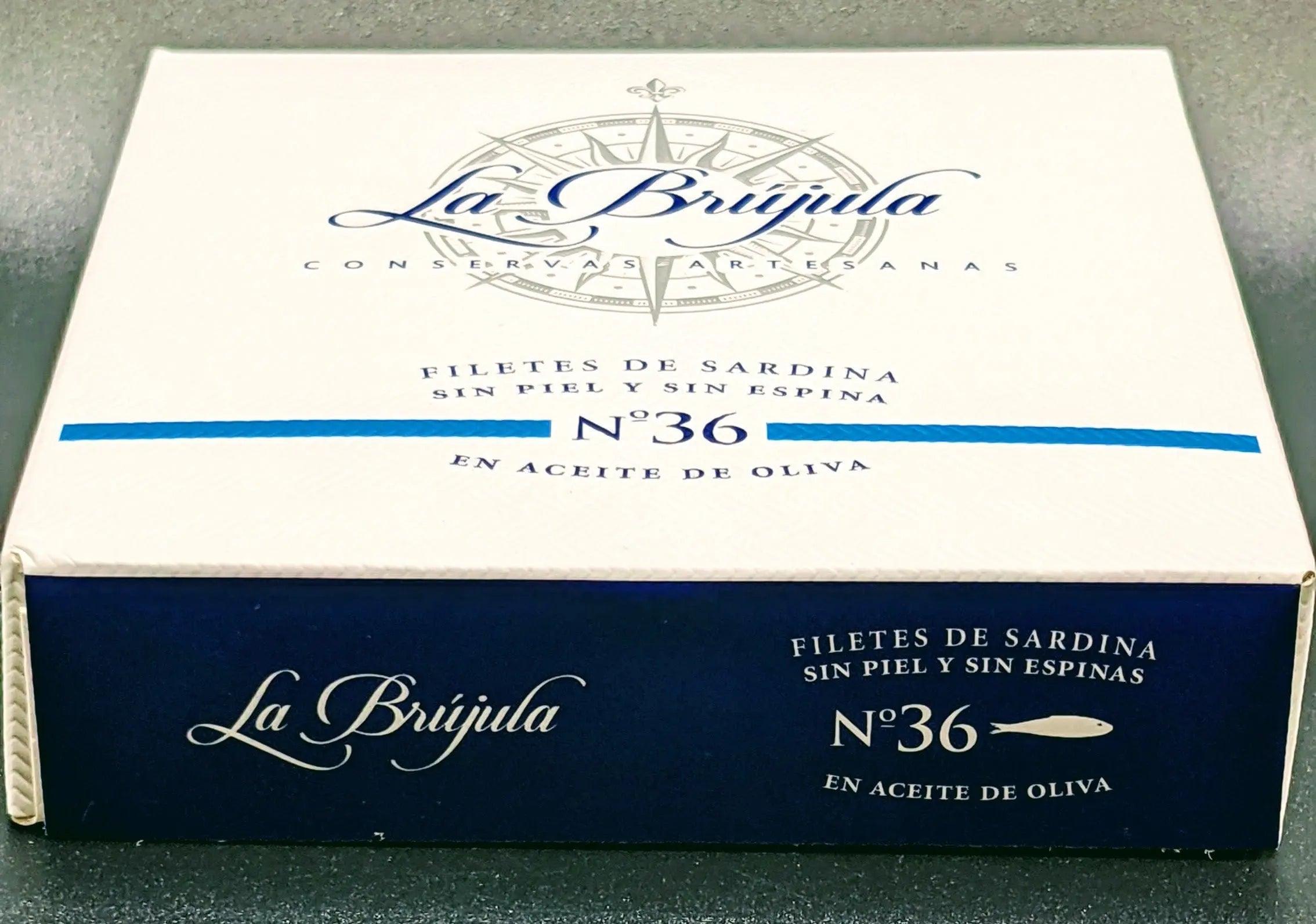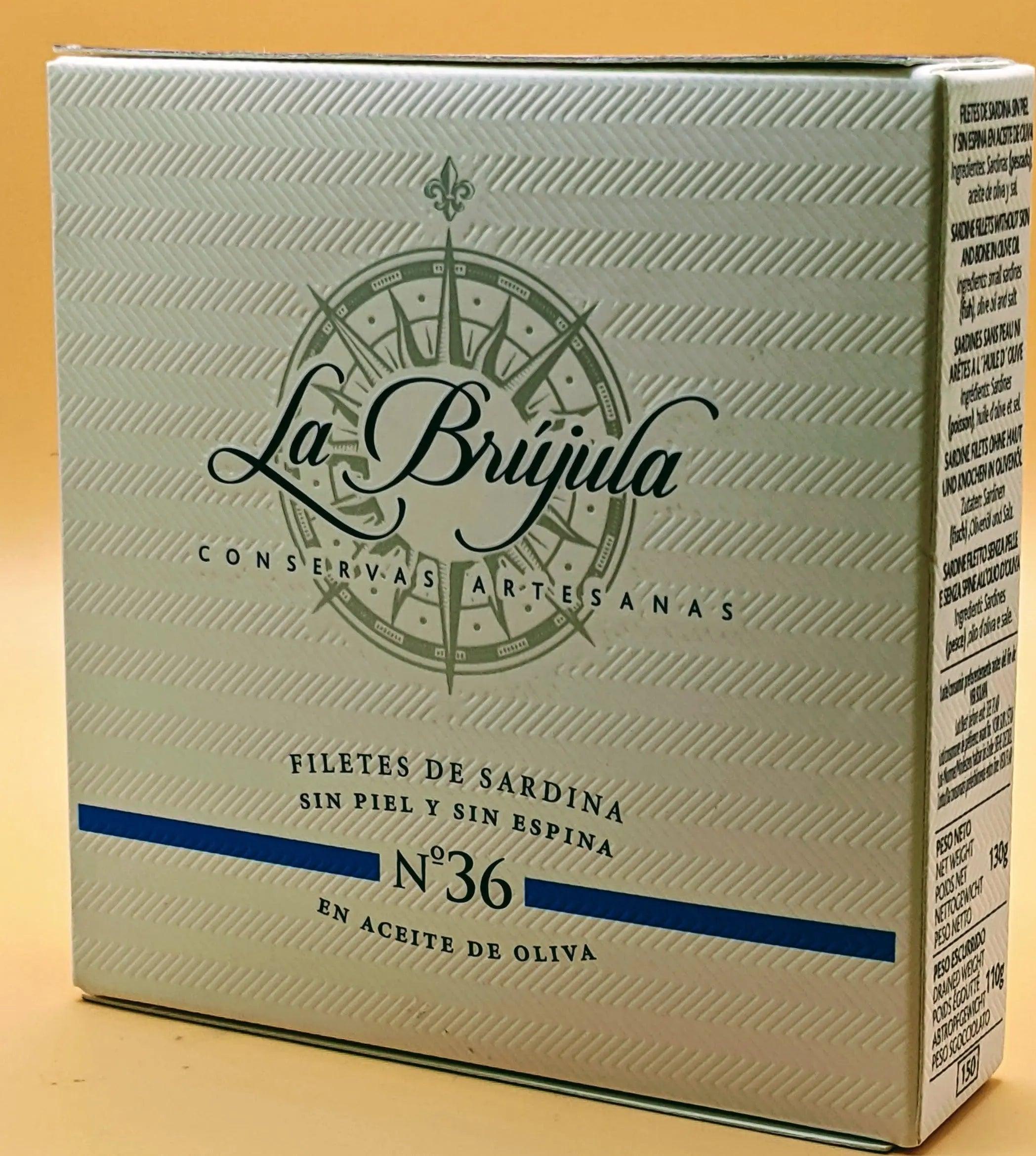 Products may slightly vary due to the nature of food item, lighting sources or computer monitor. Manufacturers may update packaging or change seasonally any time.
La Brújula Sardine Fillets N36 Spain
Have a Question?
Description
La Brújula Sardine fillets in fine olive oil from Spain are a true delicacy. Boneless and Skinless, the N36 are small, delicate hand-selected sardines prepared with the highest foodie standards in mind. 100% natural with no preservatives. No additives. 
Serve them for brunch, lunch, or dinner. Sardines belong in a gourmet food pantry for their long life and versatility. Enjoy them as a healthy snack, add to dips, stuff eggs, pate, add to pasta. Top sardines on salads, pizzas, toasts, and bruschetta. 
Sardines are rich in Omega 3 fatty acids. Sardines can control blood sugar levels, promote weight loss, control mood disorders, protect bones, and control inflammation. 
REGION:                       Spain
BRAND:                        La Brújula 
INGREDIENTS:              Sardines, Olive Oil, Salt
PACKAGING:                 Can
STORAGE:                    Store in a cool place between 5-12ºC / Consume once open.

SIZE:                              4.6 oz / 130 g
Authentic Sardines
Usually we purchase generic name brand sardines from big box stores, until we found these served to us at a party. Now, this is all we ever order
Authentic Sardines
Usually we purchase generic name brand sardines from big box stores, until we found these served to us at a party. Now, this is all we ever order