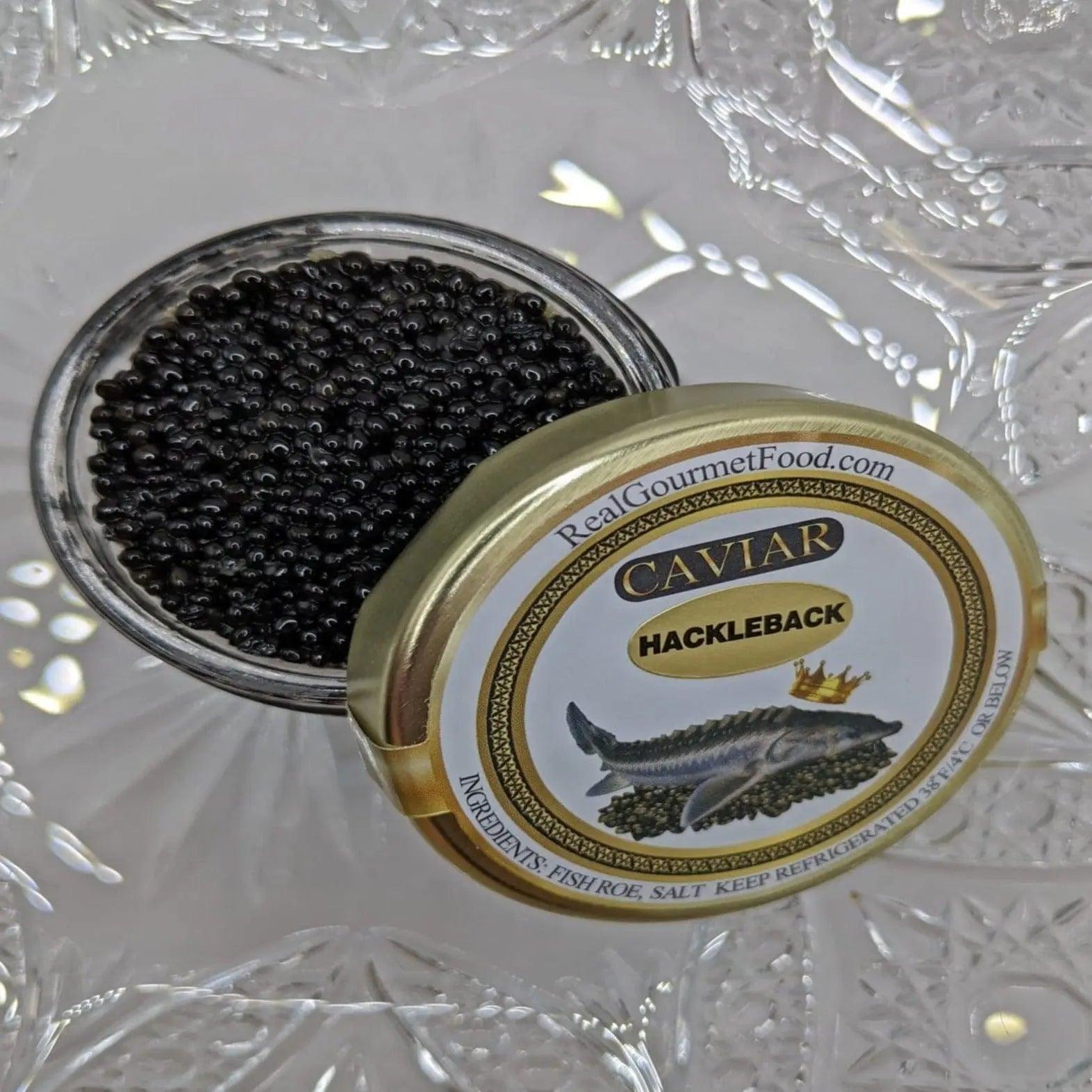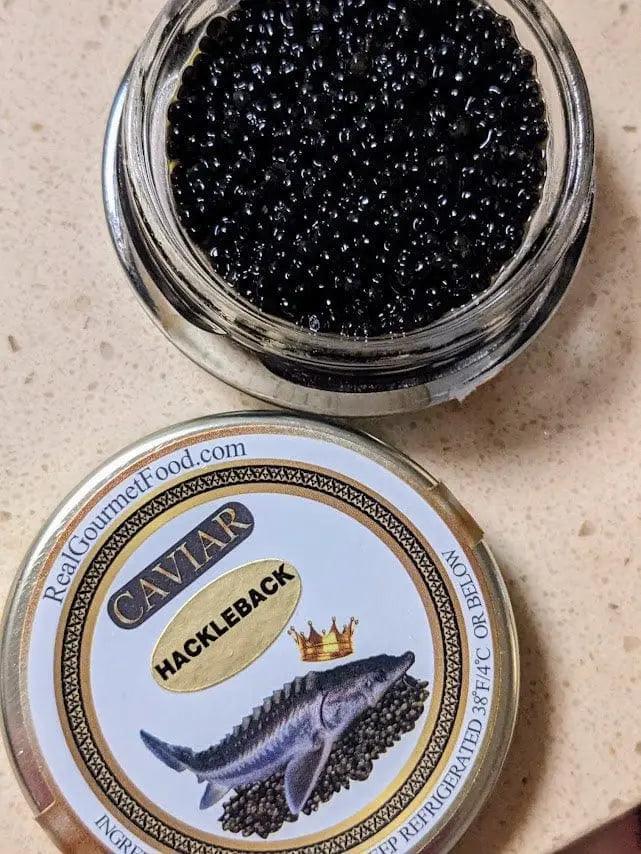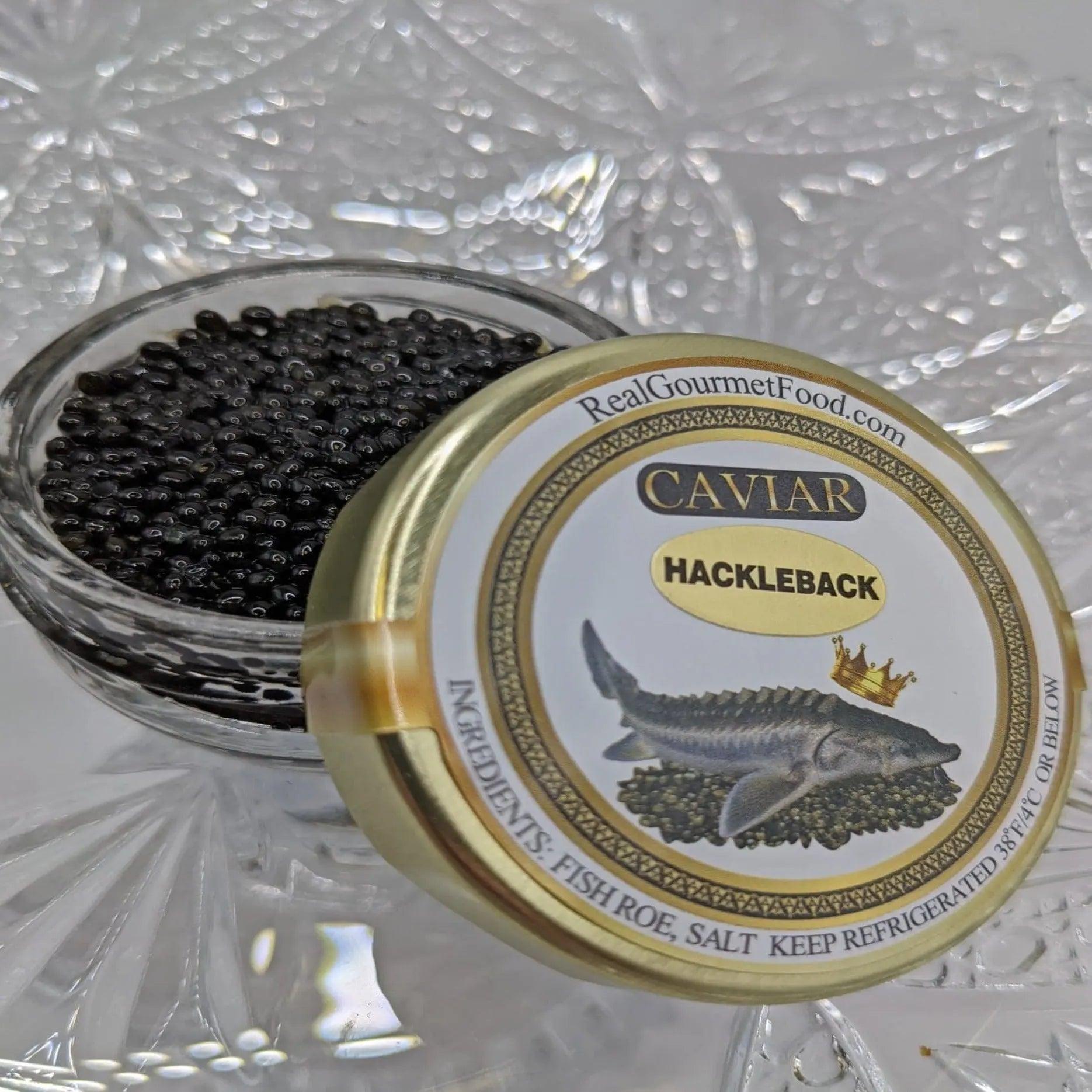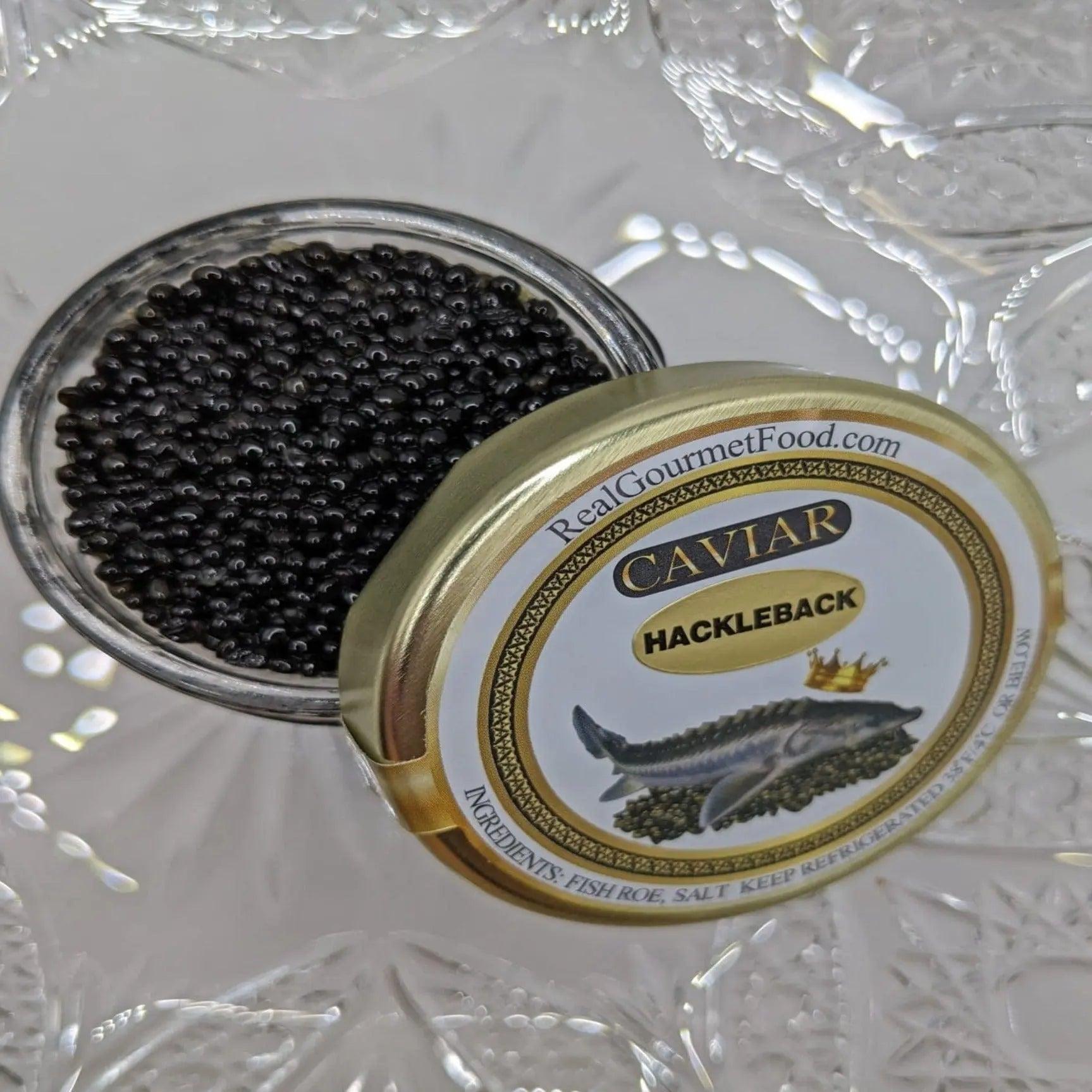 Products may slightly vary due to the nature of food item, lighting sources or computer monitor. Manufacturers may update packaging or change seasonally any time.
American Hackleback Caviar, Wild Caught - USA
Regular price
$50.00
$39.99
Subscription • Save
Buy more, save more per ounce!
$39.99 / oz
NOTE: All perishable products ship overnight by default. Overnight shipping comes with a premium price. Here's how to get FREE shipping. CLICK HERE
Have a Question?
Description
🐟🐟🐟 Looking for a decent caviar on a budget? Try American Hackleback Caviar! 
With its mildly sweet, nutty flavor and fine, tender texture, this wild-caught caviar is a true sensation. 🌟 Its small, glossy black grains are bursting with high-quality nutrients, making it an excellent choice for the health-conscious foodie. 🌿
Enjoy it on thin toast or French baguette with butter, or layer it on a mini blini with creme fraiche for a gourmet treat. 🍞🍴 You can also use it to garnish appetizers and entrees like deviled eggs, sushi, or seafood salad for a touch of elegance. 🍣🍤
Remember, never cook caviar, and always serve it chilled on a non-metallic spoon, in a glass or crystal dish. ❄️🥄
Treat yourself to the delicious taste of American Hackleback Caviar without breaking the bank!
This wild-caught caviar is fresh and delicious, containing a combination of high-quality nutrients with a pleasantly mild flavor. It's pearls are small to medium in size compared to some other types of caviars. Its excellent quality and taste make it one of the most sought-after American caviars. 

There are a variety of ways to enjoy caviar. One traditional way is to spread it over butter on thin toast or freshly baked French baguette. Another way is to layer a mini blini or a fresh unsweetened crepe with about half a tablespoon of creme fraiche, topped with caviar. Some enjoy drizzled hard-boiled eggs, chives, or finely chopped onion for a delicious twist on tradition. 
Top caviar over mini boiled potatoes (buttered), mashed potatoes (buttered), or over a baked potato with sour cream. 
Caviar is also used to decorate and garnish appetizers and entrees for a gourmet finish. Spoon a little over deviled eggs, baked fish, lox, sushi, seafood salad, lobster tail, and more. 
Never cook caviar. Never place caviar on a metal spoon or surface. Never thaw at room temperature. Caviar does better chilled (thaw it in the fridge). Use a mother of pearl spoon, a gold spoon, or even a plastic spoon. Serve it in glass or crystal. 
Has a pleasant briny sea taste. 
Storage:
Refrigerate only 38 F / 4 C or Below
Ingredients:
Fish Roe, Salt 
Shipping:
Product is perishable and will be shipped via Overnight Shipping
Origin
USA

Sizes for sampling
offered in:

1.0 to 2.0 oz

Grains

Small to medium

Thaw:
If ever frozen, thaw In the fridge, slowly. Never thaw at room temperature. Never cut into frozen caviar with a knife or pick at frozen caviar.
Storage:
1 Month Refrigerated 38°F / 4°C, Unopened. Do not freeze or refreeze. Consume within 3 days of opening.