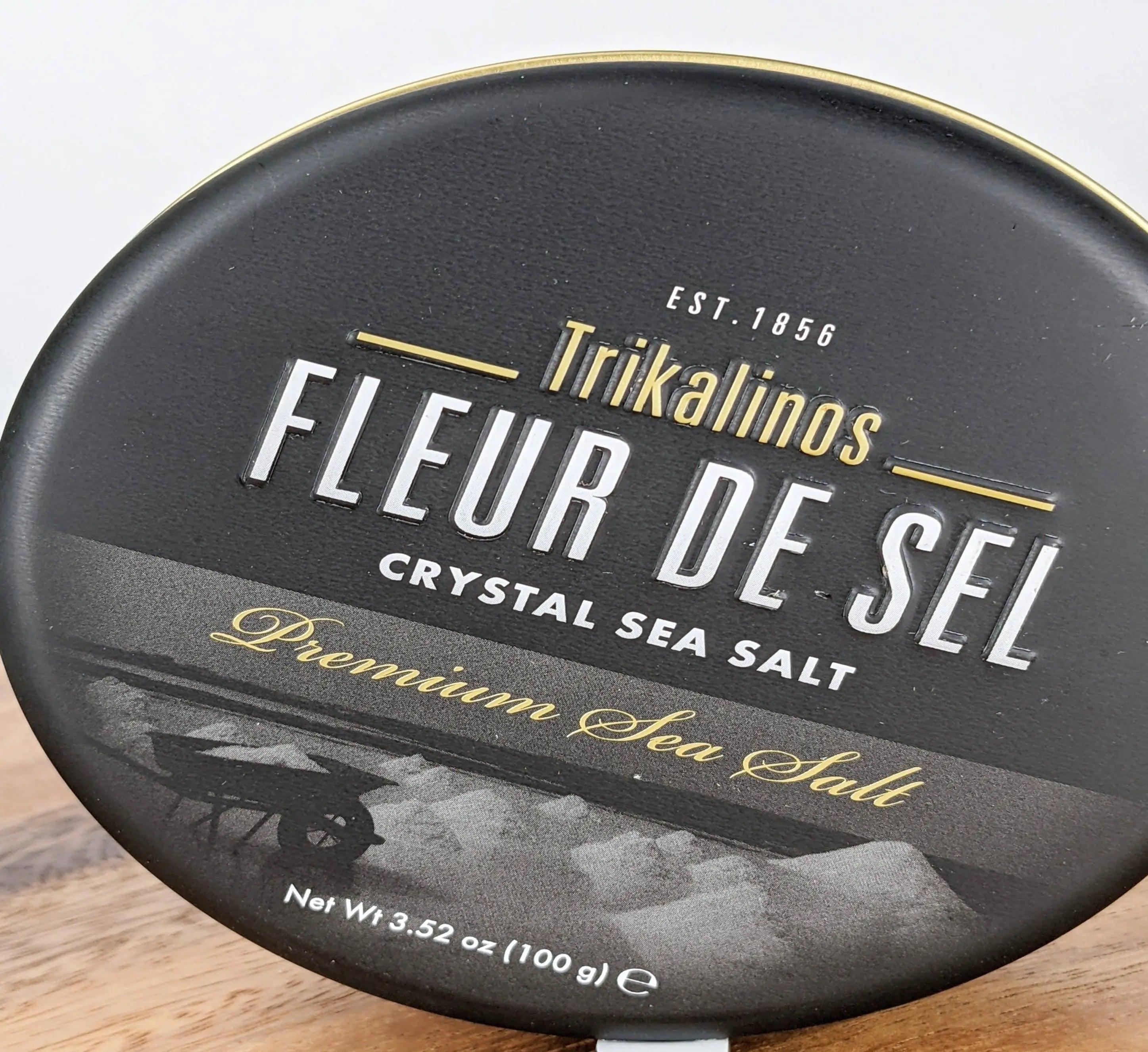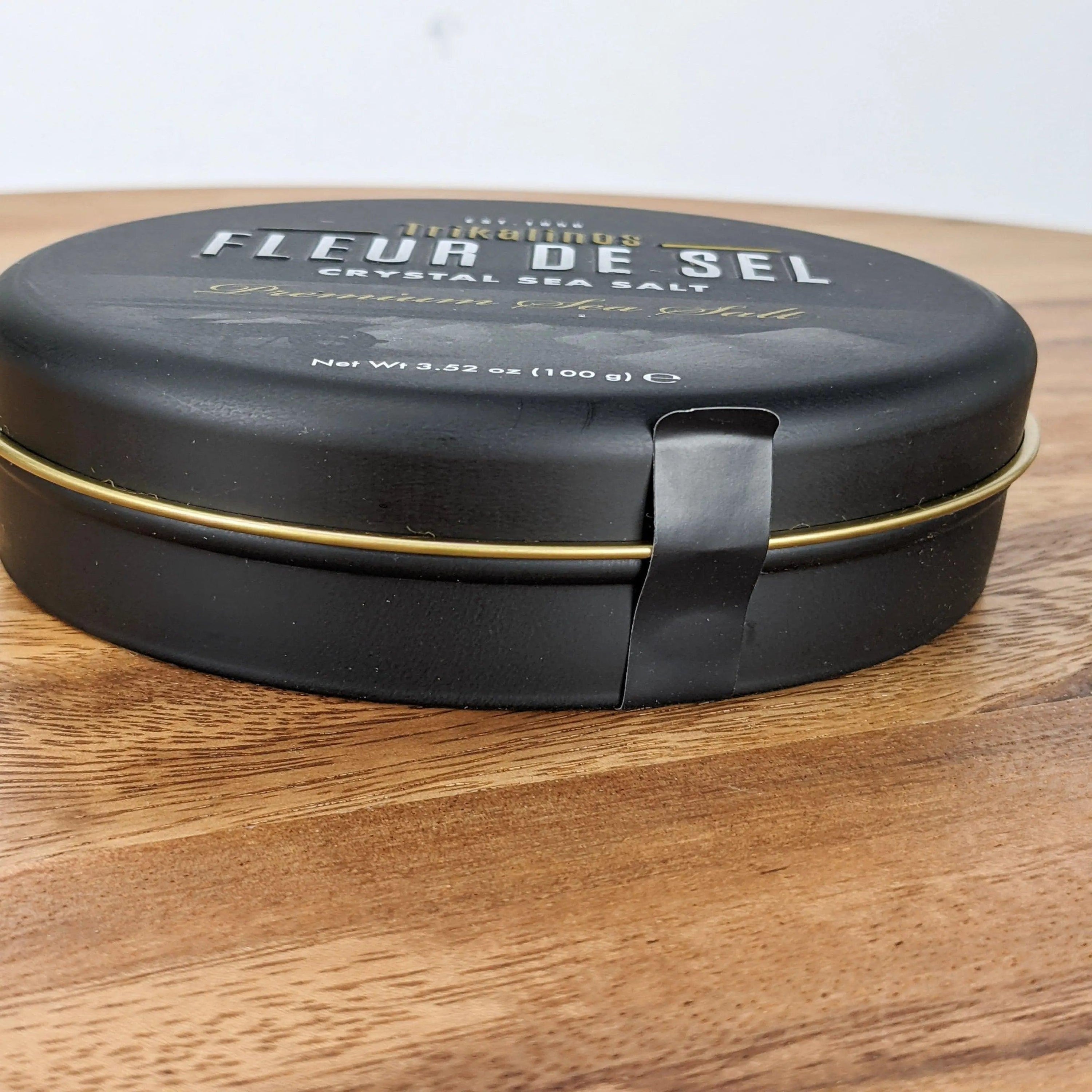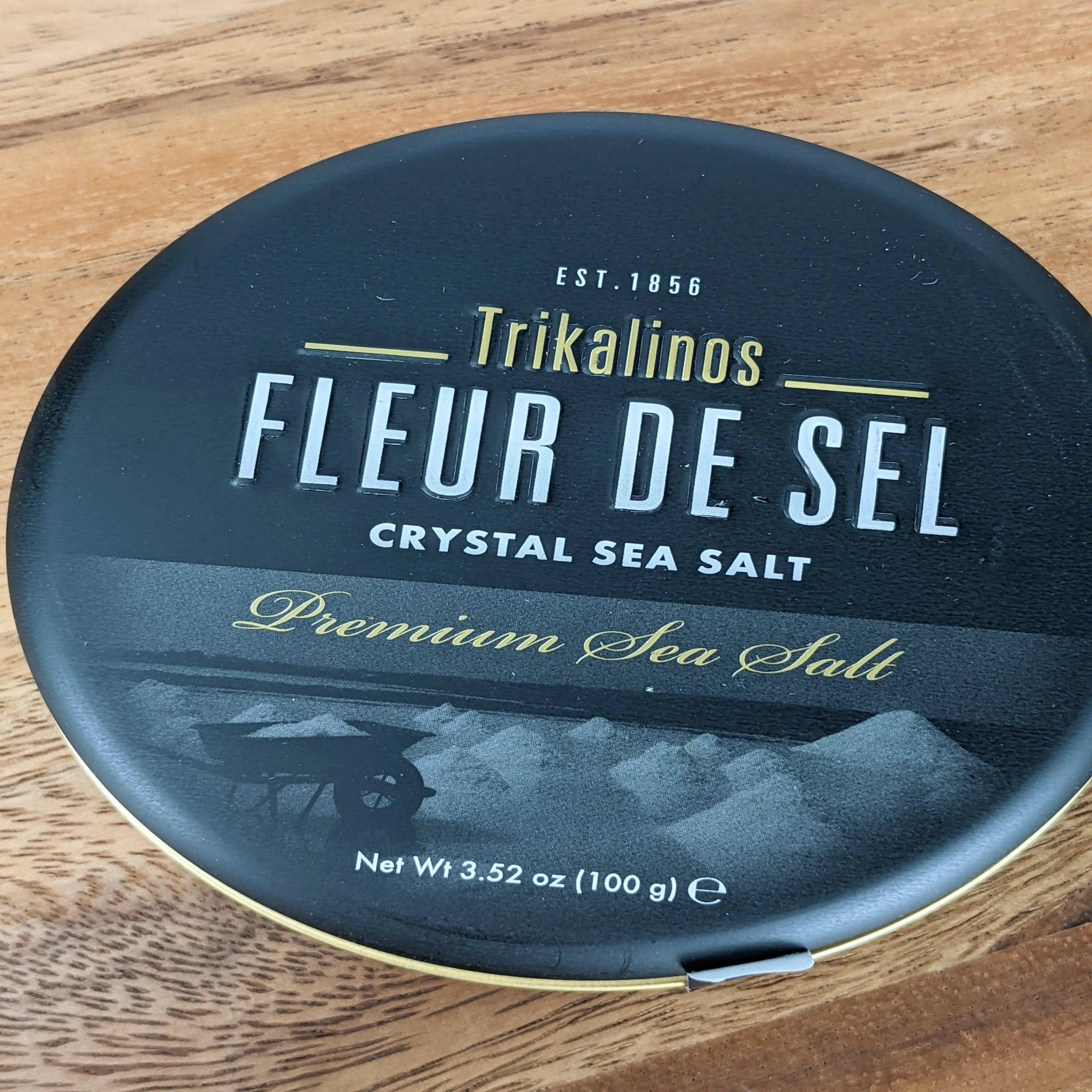 Products may slightly vary due to the nature of food item, lighting sources or computer monitor. Manufacturers may update packaging or change seasonally any time.
Crystal Sea Salt by Fleur de Sel - Greece
Have a Question?
Description
Fleur De Sel has hundreds of tastes. It imparts flavor to anything you wish to season with it. The more salt the gastronomic pleasure of better Crystal Sea Salt allows us to reveal all accents of food flavor.

It will allow you to sprinkle this fine crystal salt on your dishes as if by magic and enjoy the flavor and quality of the Fleur de Sel's unique taste and texture.

The Fleur de Sel Crystals take place at the top of the salt crystals in the sea. This is the most exquisite salt in the world. It is artisanal, natural, and extracted at low temperatures.
Net Weight:    3.5 oz
Packaging      Tin
Brand:            Trikalinos