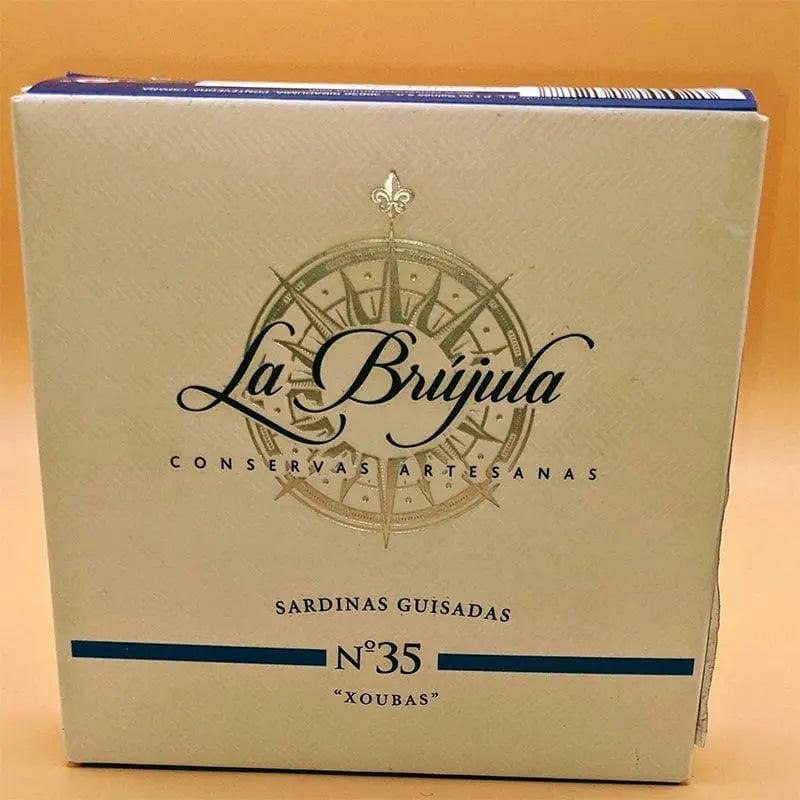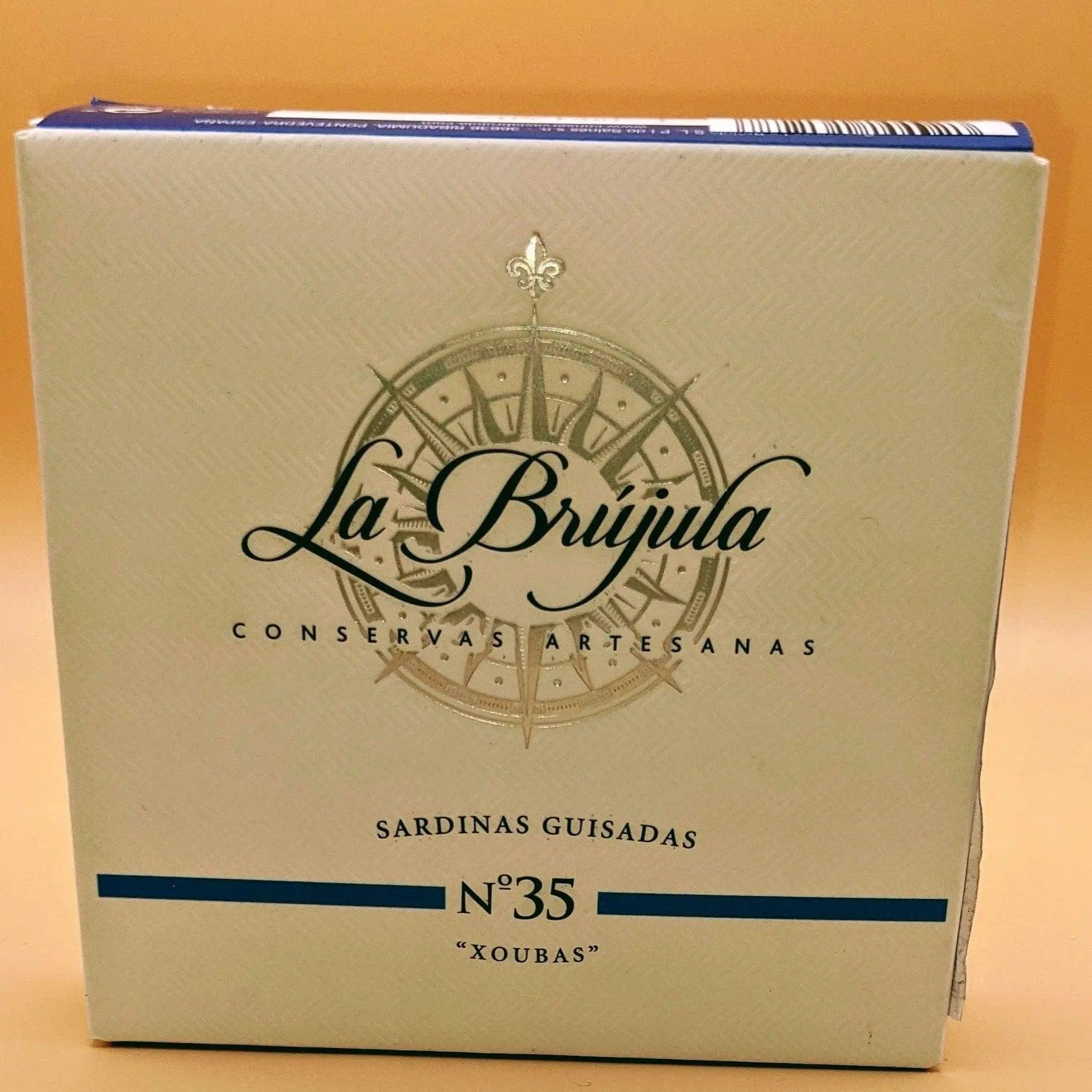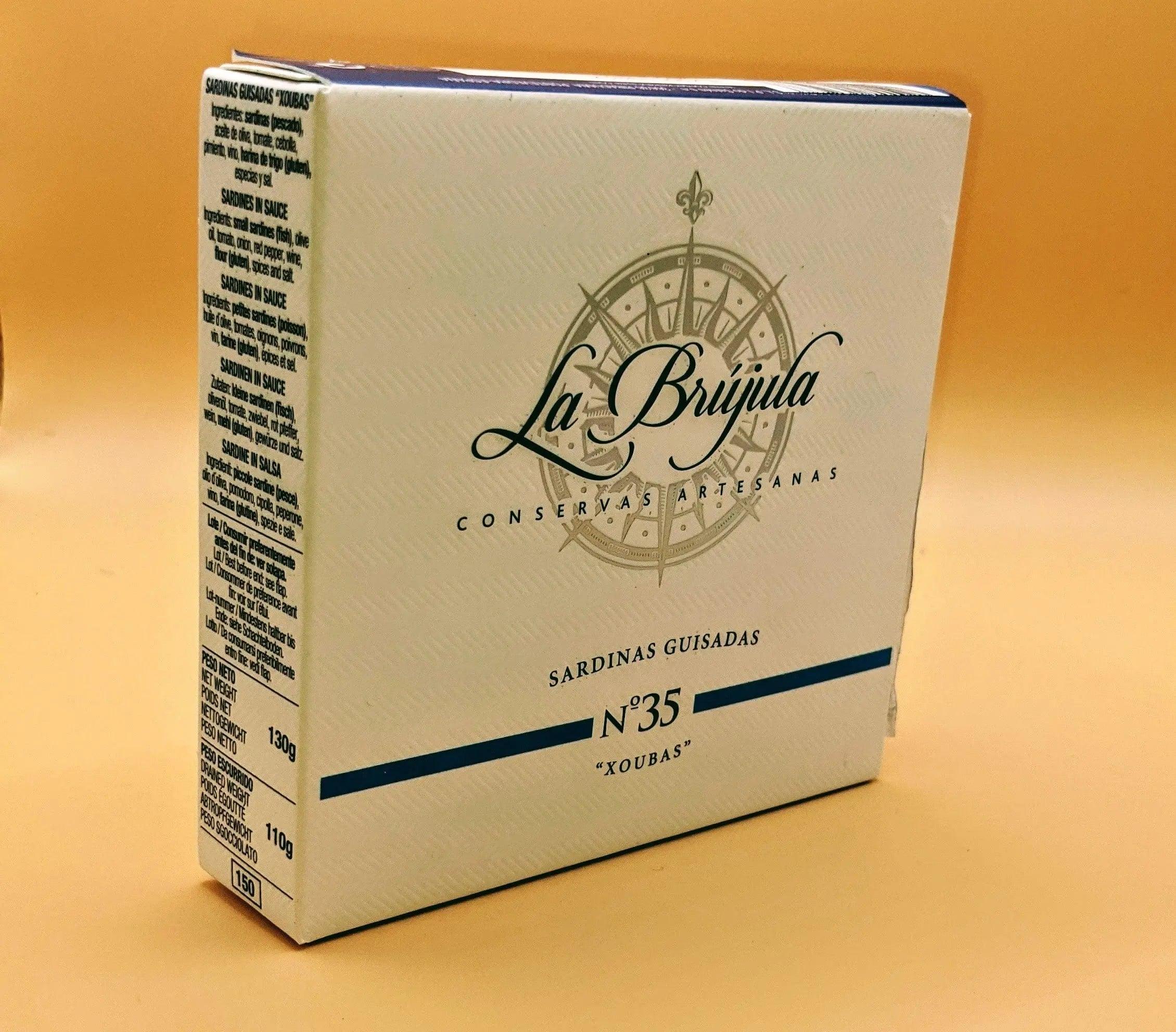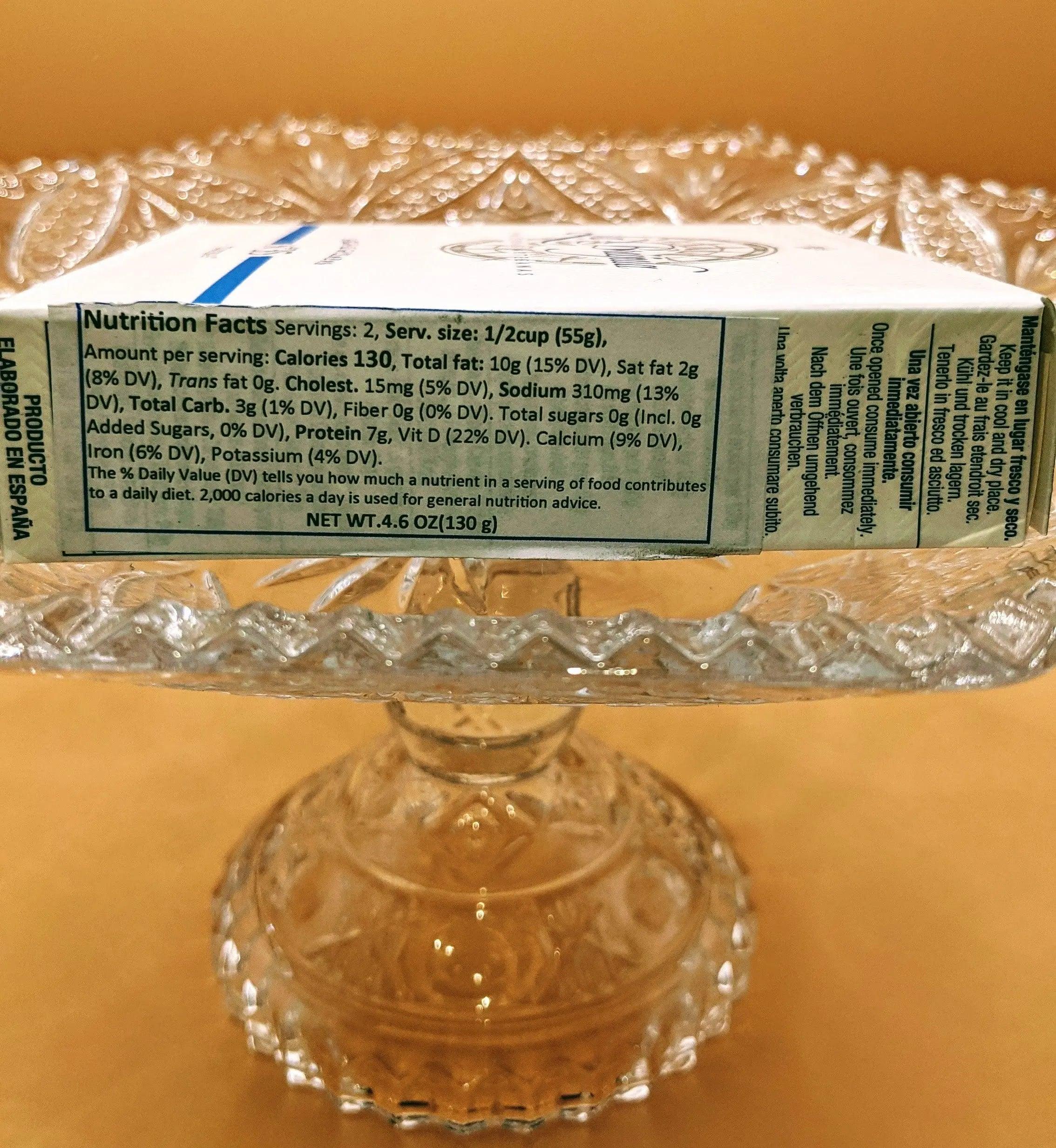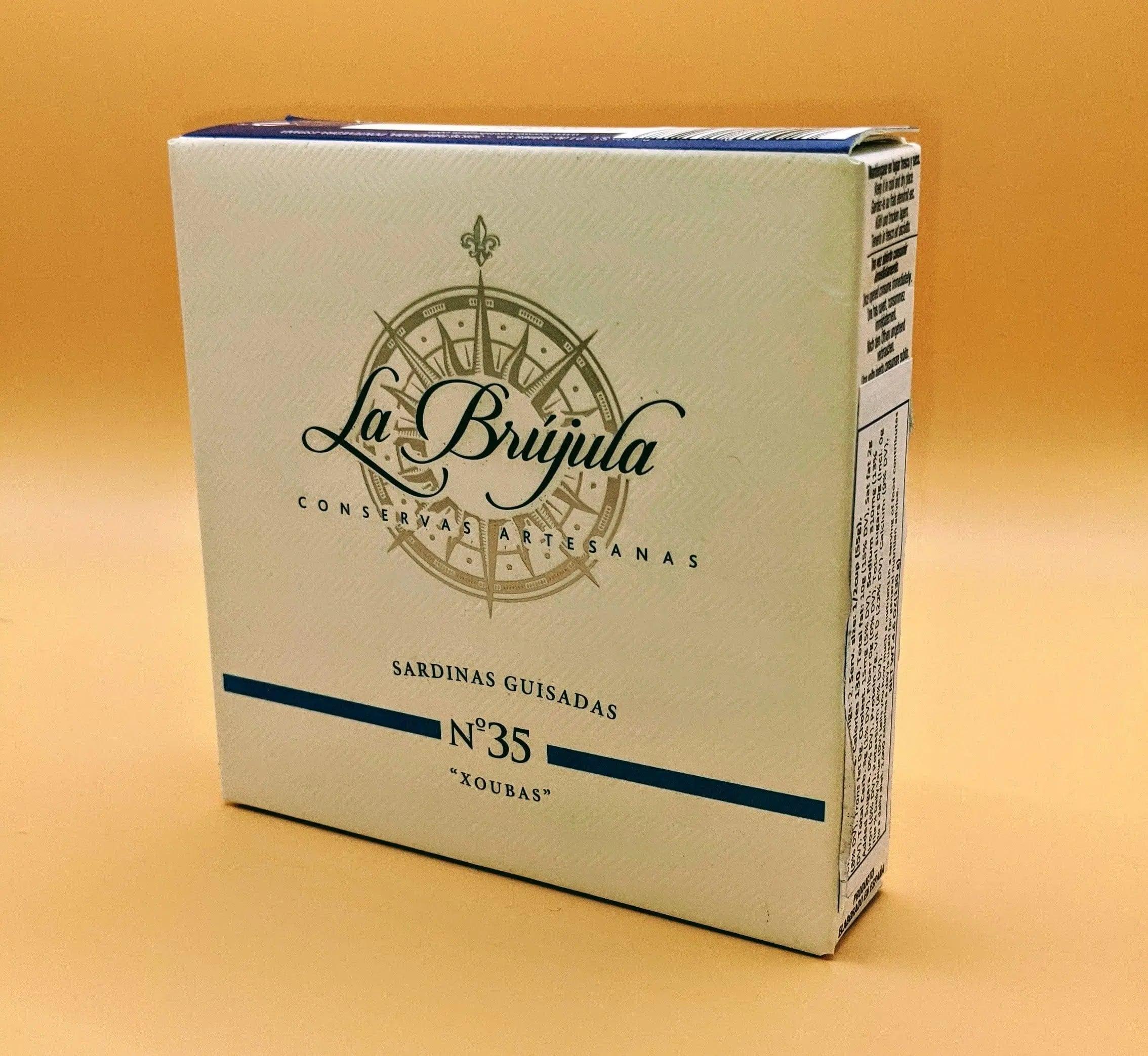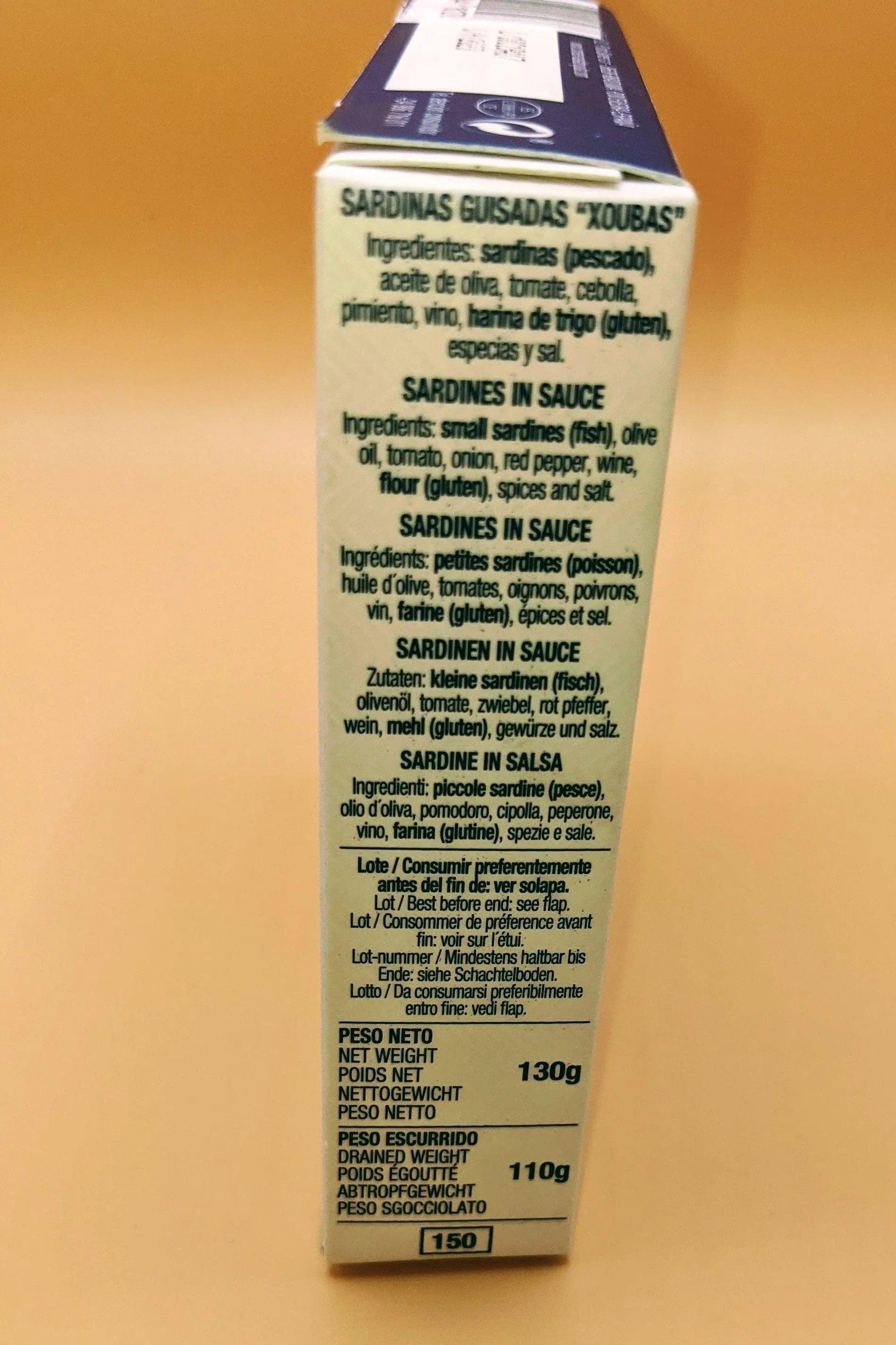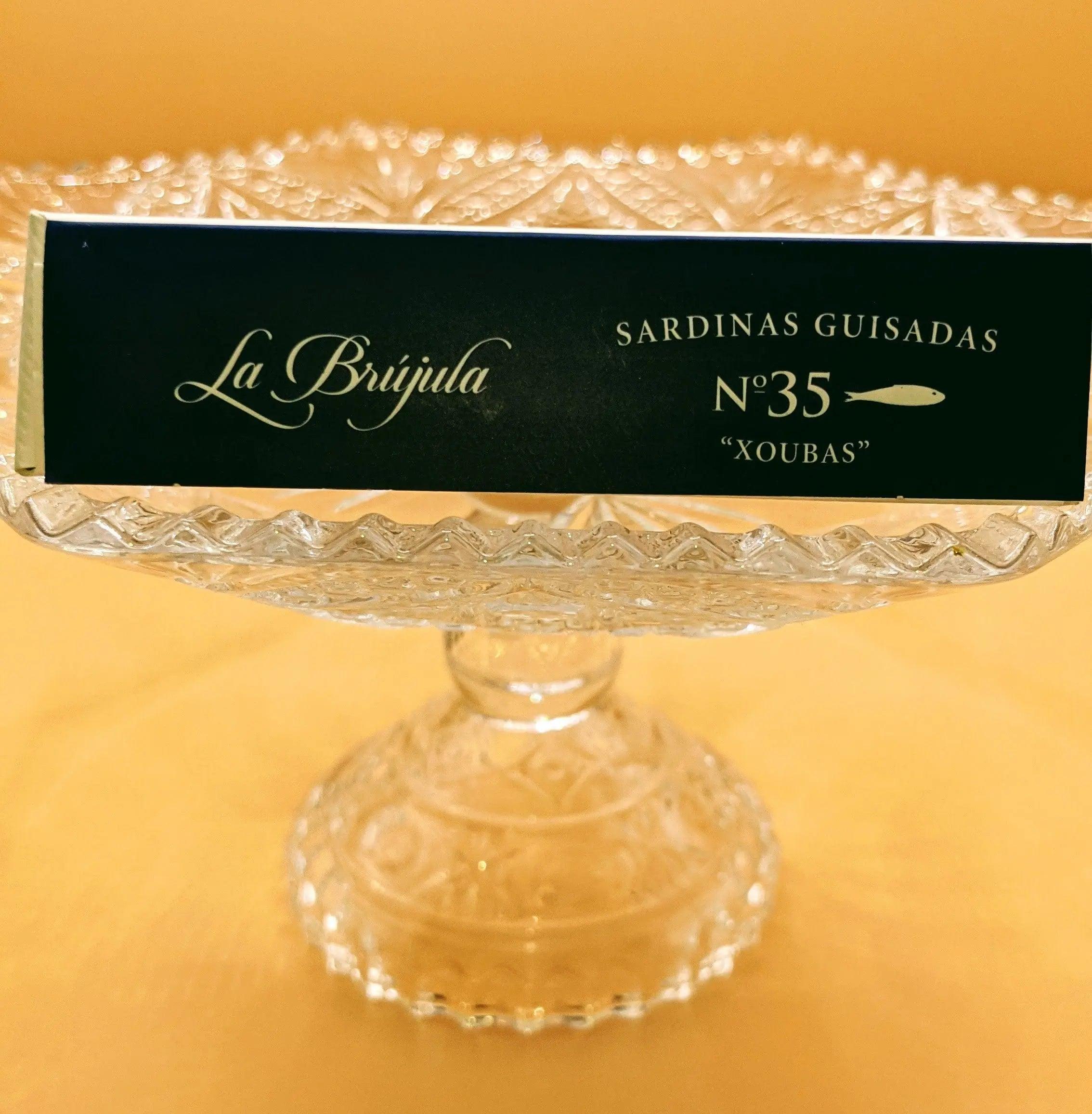 Products may slightly vary due to the nature of food item, lighting sources or computer monitor. Manufacturers may update packaging or change seasonally any time.
N35 La Brújula Stewed Sardines in Tomato Sauce -SPAIN
NOTE: All perishable products ship overnight by default. Overnight shipping comes with a premium price. Here's how to get FREE shipping. CLICK HERE
La Brújula Stewed Sardines in Tomato Sauce 
La Brújula Stewed Sardines in Tomato Sauce is a traditional Spanish dish that is highly regarded for its delicious taste and unique flavor. Sardines are a common seafood in Spain and are usually prepared in a variety of ways. The Brújula version, which is stewed in a rich tomato sauce, is considered a delicacy and is loved by many for its delicate and savory taste. The tomato sauce, combined with the tender and flavorful sardines, creates a dish that is both satisfying and comforting. This dish is often enjoyed as a main course and is often paired with crusty bread or potatoes to soak up the delicious sauce. If you're a fan of seafood and Spanish cuisine, La Brújula Stewed Sardines in Tomato Sauce is a must-try dish that you won't soon forget.
Ready to eat, they are the perfect addition to your gourmet pantry. 
N35 are small, delicate hand-selected sardines prepared in a delicious tomato sauce with the highest foodie standards in mind. 100% natural with no preservatives. No additives. 
Serve them for brunch, lunch, or dinner. Sardines belong in a gourmet food pantry for their long life and versatility. Enjoy them as a healthy snack, add to dips, stuff eggs, pate, add to pasta. Top sardines on salads, pizzas, toasts, and bruschetta. 
Sardines are rich in Omega 3 fatty acids. Sardines can control blood sugar levels, promote weight loss, control mood disorders, protect bones, and control inflammation. 
REGION:                       Spain
BRAND:                        

La Brújula

 
INGREDIENTS:              Small sardines, olive oil, tomato, onion, red pepper, wine,                                                 flour(gluten), spices
PACKAGING:                 Can
STORAGE:                     Refrigerate after opening. Seal tight in glass. 

SIZE:                              4.6 oz / 130g