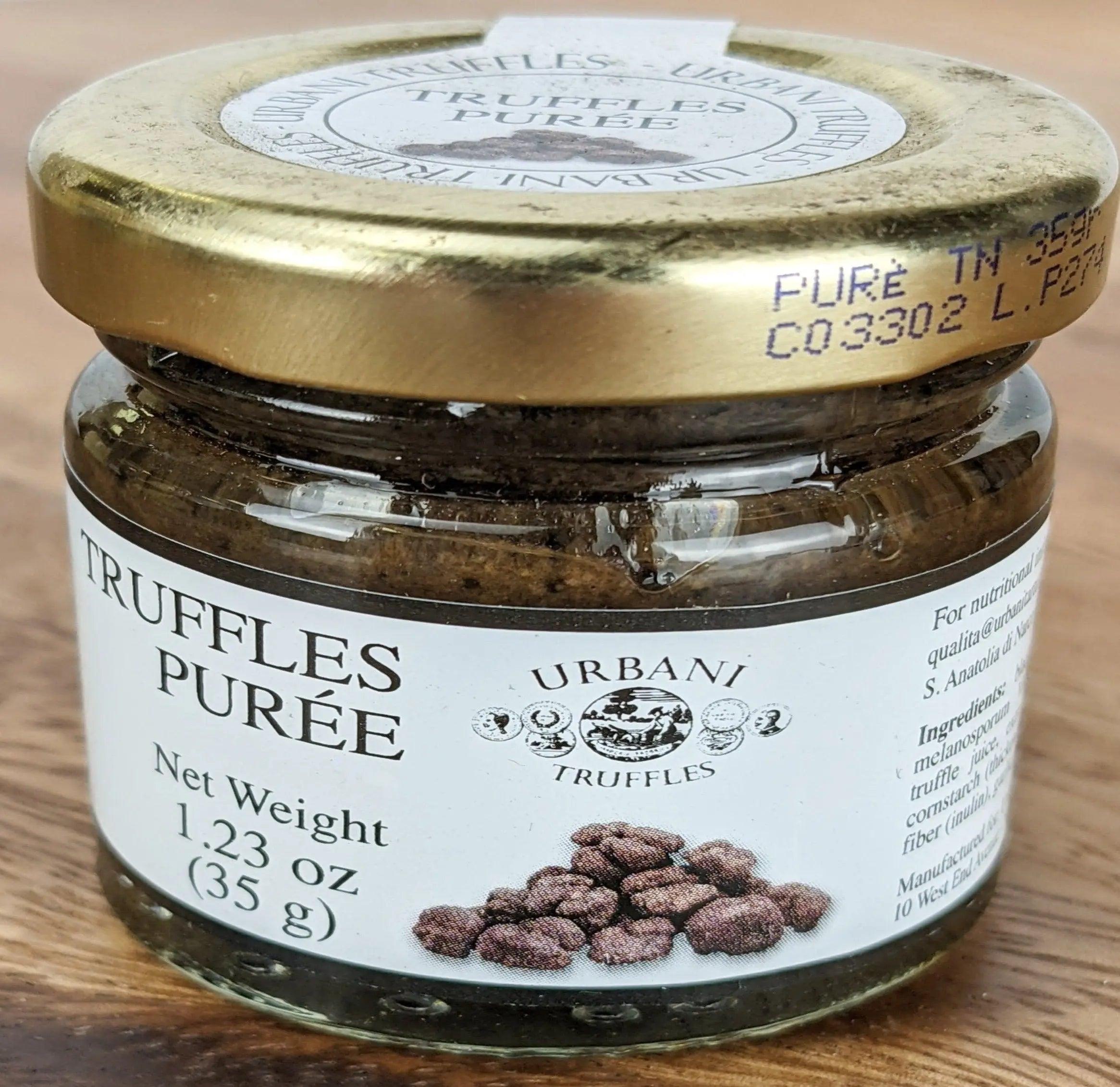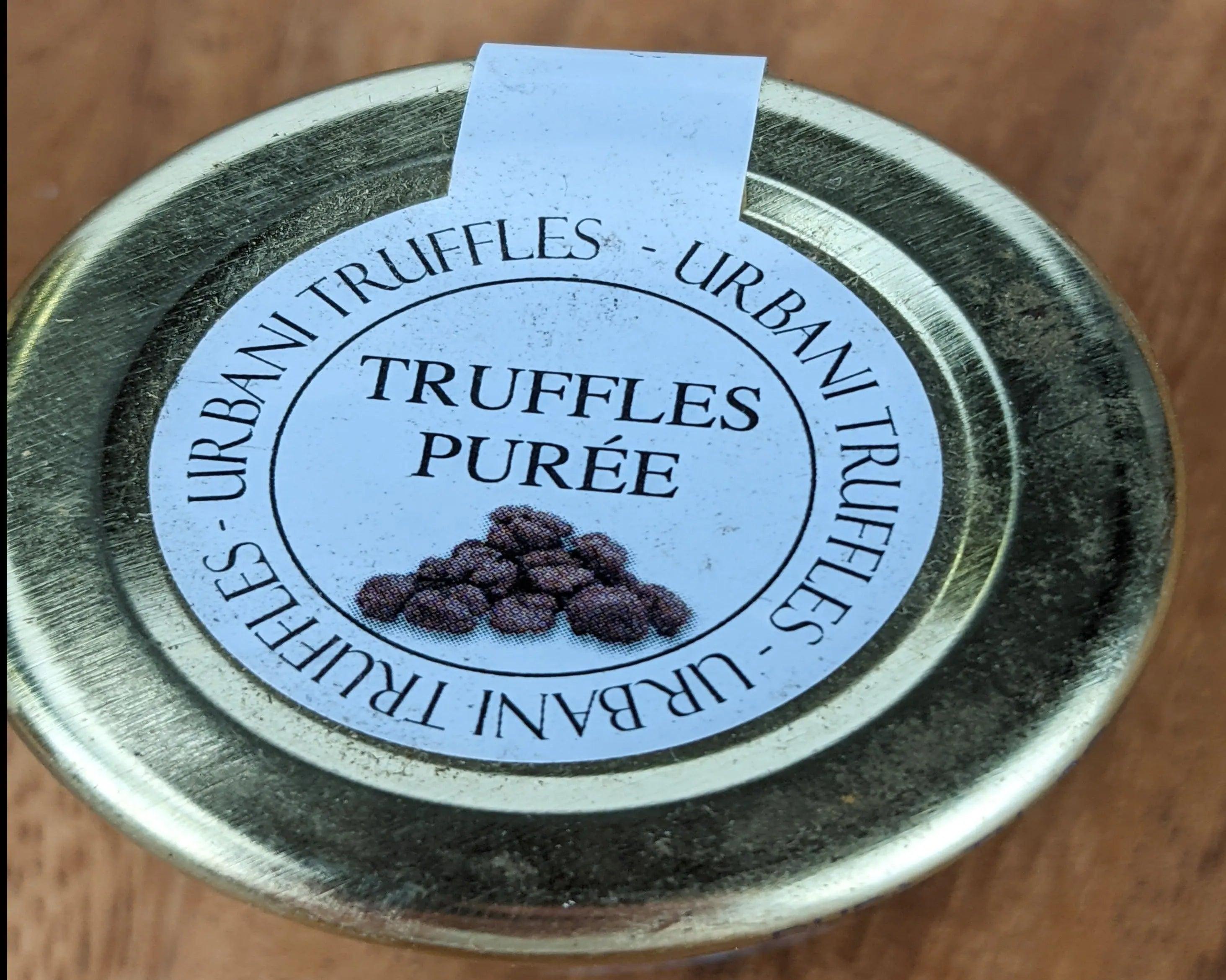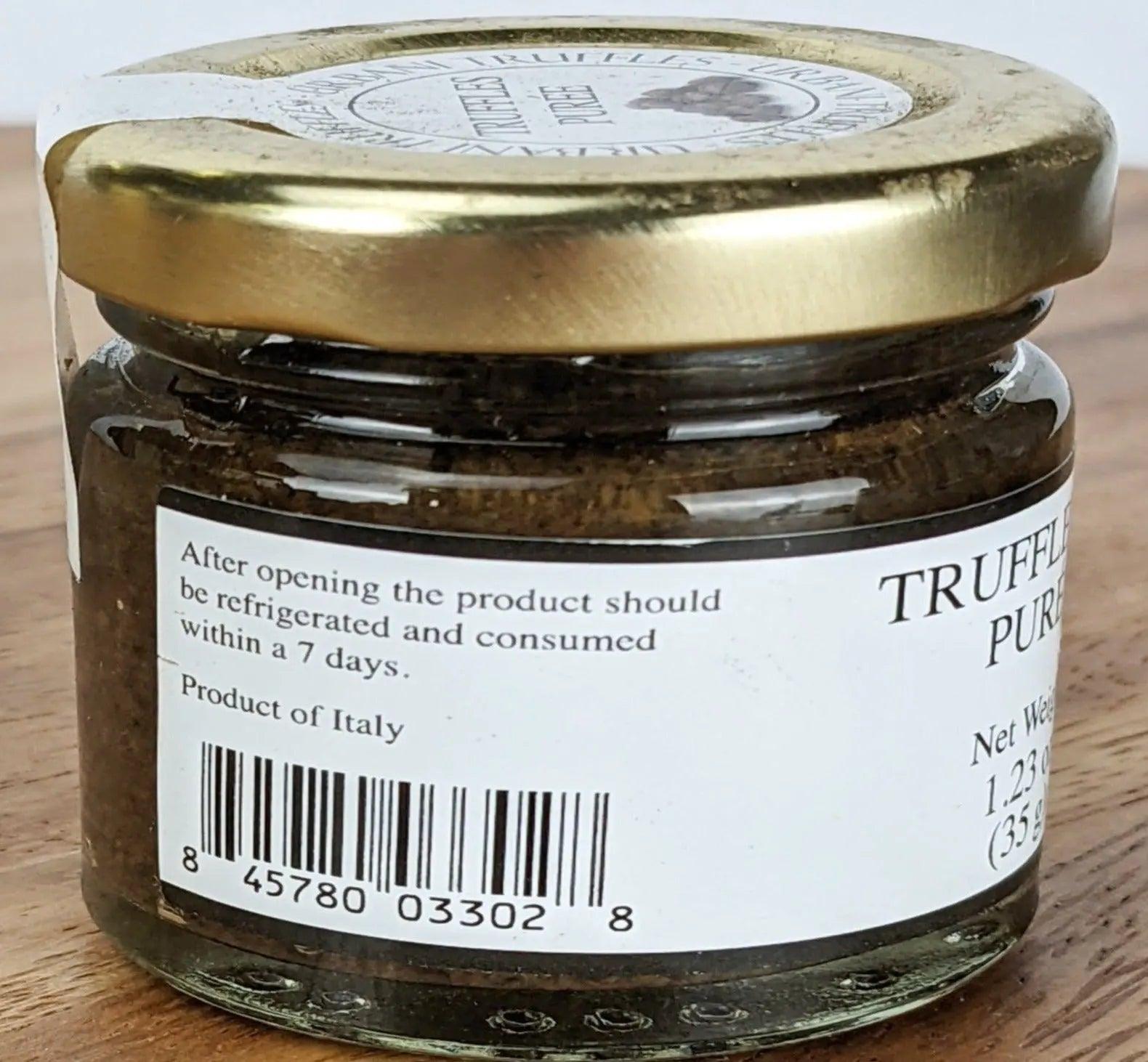 Products may slightly vary due to the nature of food item, lighting sources or computer monitor. Manufacturers may update packaging or change seasonally any time.
Urbani Black Truffle Puree - ITALY
Have a Question?
Description
Seeking a Natural Indulgence? 
The essence of the finest Italian black truffles is captured in this luxurious puree. Truffle Puree is made from the best Italian black truffles this food will indulge your taste buds and leave you feeling satisfied. After tasting these truffles you won't have to pay a small fortune for a small amount of what they call black truffle even though it's only a white or a grey standby.
In a matter of seconds, Urbani Black Truffle Puree will add the unmistakable flavor of truffles to any dish from scrambled eggs to a simple stew. The Versatile Vinegar works well in a vinaigrette or a reduction for a sauce and adds a whole new dimension to your culinary creativity.

| | |
| --- | --- |
| Packaging | Jar |
| Preparation | In Oil |
| Storage Type | Cool & Dry |
| Ingredients | Black Truffles 70%, black truffle juice, extra virgin olive oil, cornstarch (thickener), salt, vegetable fiber, garlic, pepper |