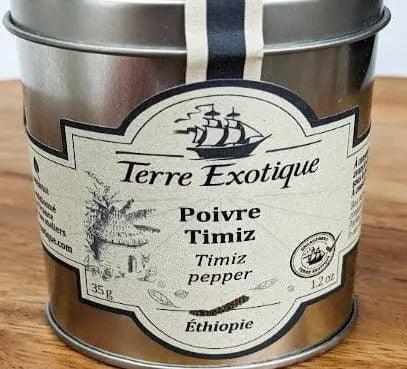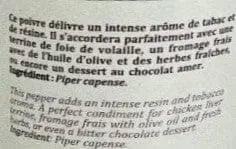 Products may slightly vary due to the nature of food item, lighting sources or computer monitor. Manufacturers may update packaging or change seasonally any time.
Terre Exotique Timiz Pepper
Have a Question?
Description
Whether you're grilling, stirring-frying, or even simmering your way to gastronomic delight, Terre Ex. Pepper is for you! Not only will it perk up your life with its vibrant flavor and aroma, but it may also reduce the risk of cardiac diseases by increasing blood flow.

The Pepper Timiz is widely known for its unique taste. Both sweet and spicy, it highlights the flavor of other food or dish to which it is added. It also contains antioxidants so its consumption provides health benefits to the body.

The Terre Exotique Timiz Pepper is a medium-sized pepper that is green-yellow with green hues. It has fleshy meat, is flat, and is heart-shaped with rounded ends. The flavor is often described as nutty or nutmeg-like, giving the pepper its French name, Poivron Rouge. This Nutritious Pepper has a sweet taste with an aftertaste of mild bitterness. It can be sauteed, roasted, fried, broiled, or pickled using either green or yellow peppers.

| | |
| --- | --- |
| Net weight: | 1.2 oz / 35 g |
| Manufacturer: | Terre Exotique |
| Packaging: | tin |
| Origin: | France |