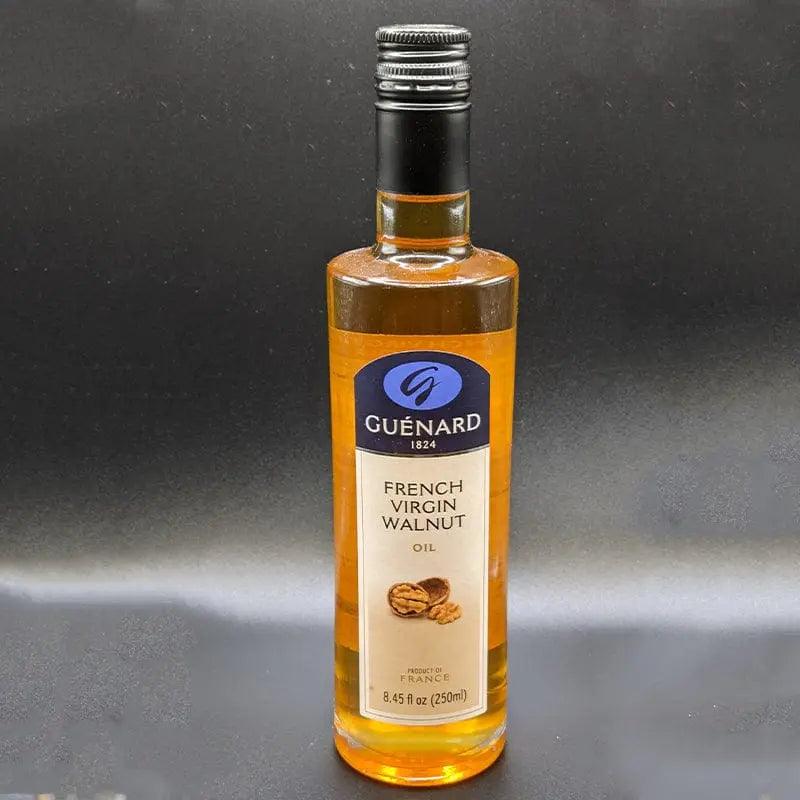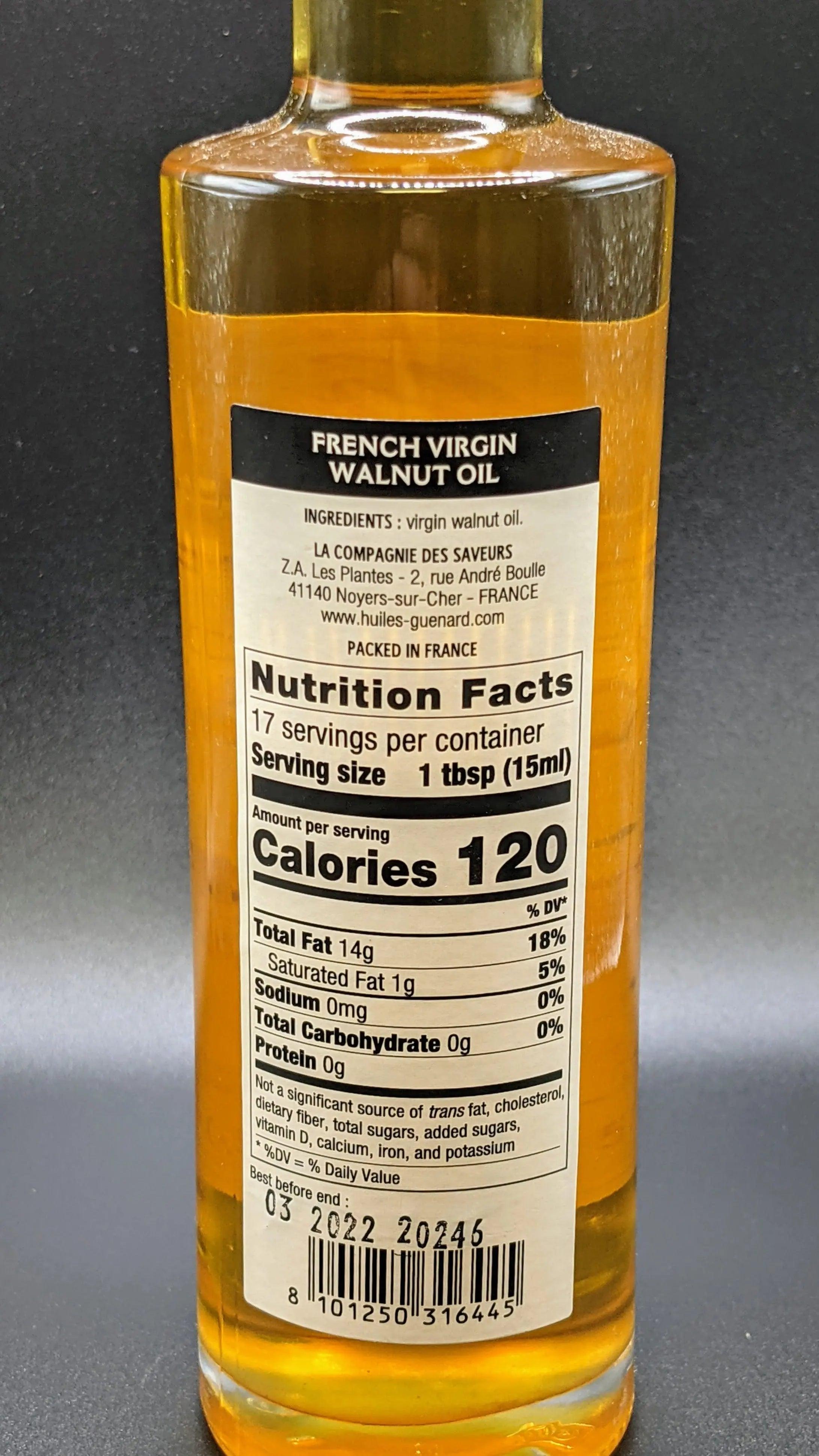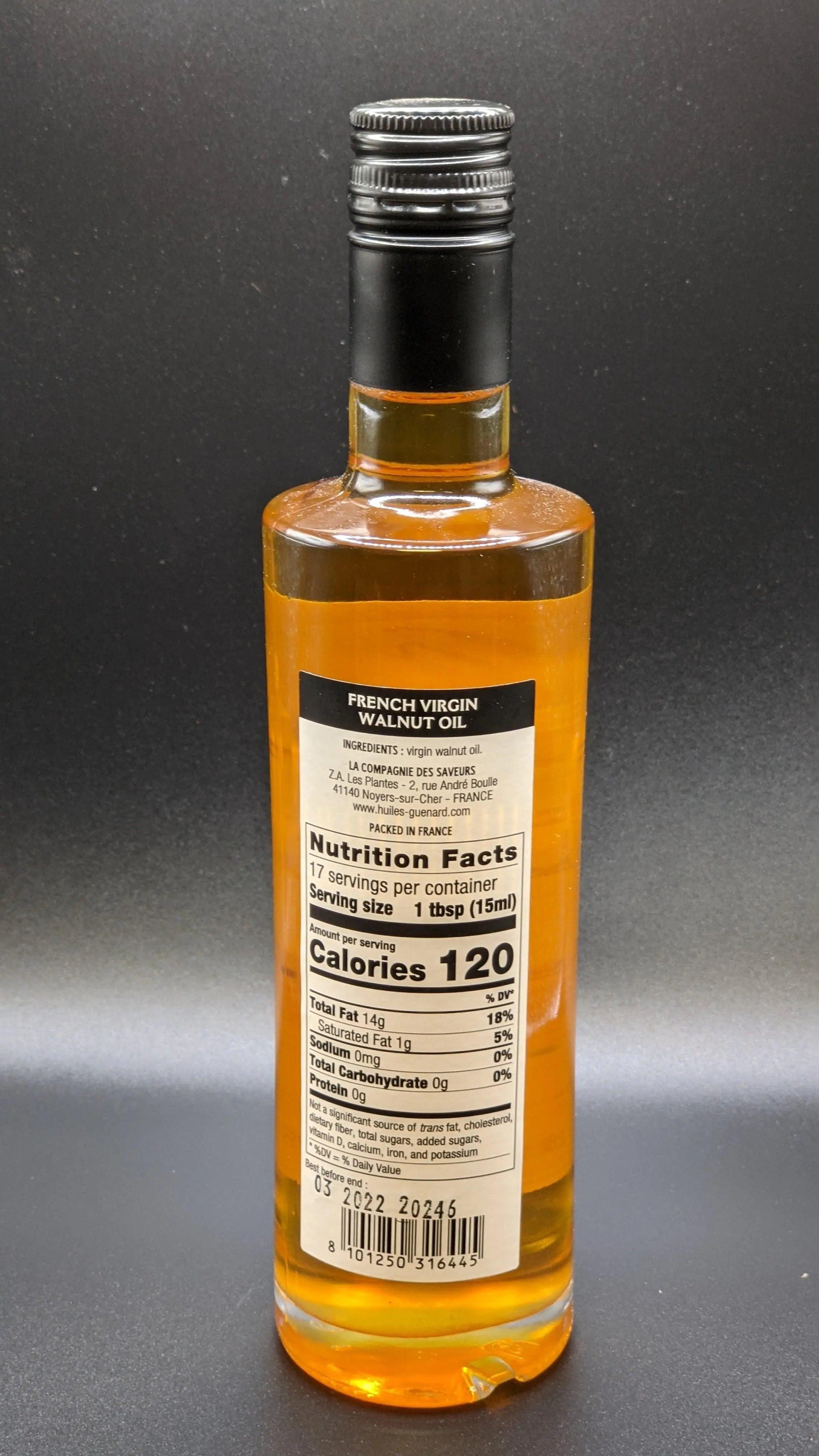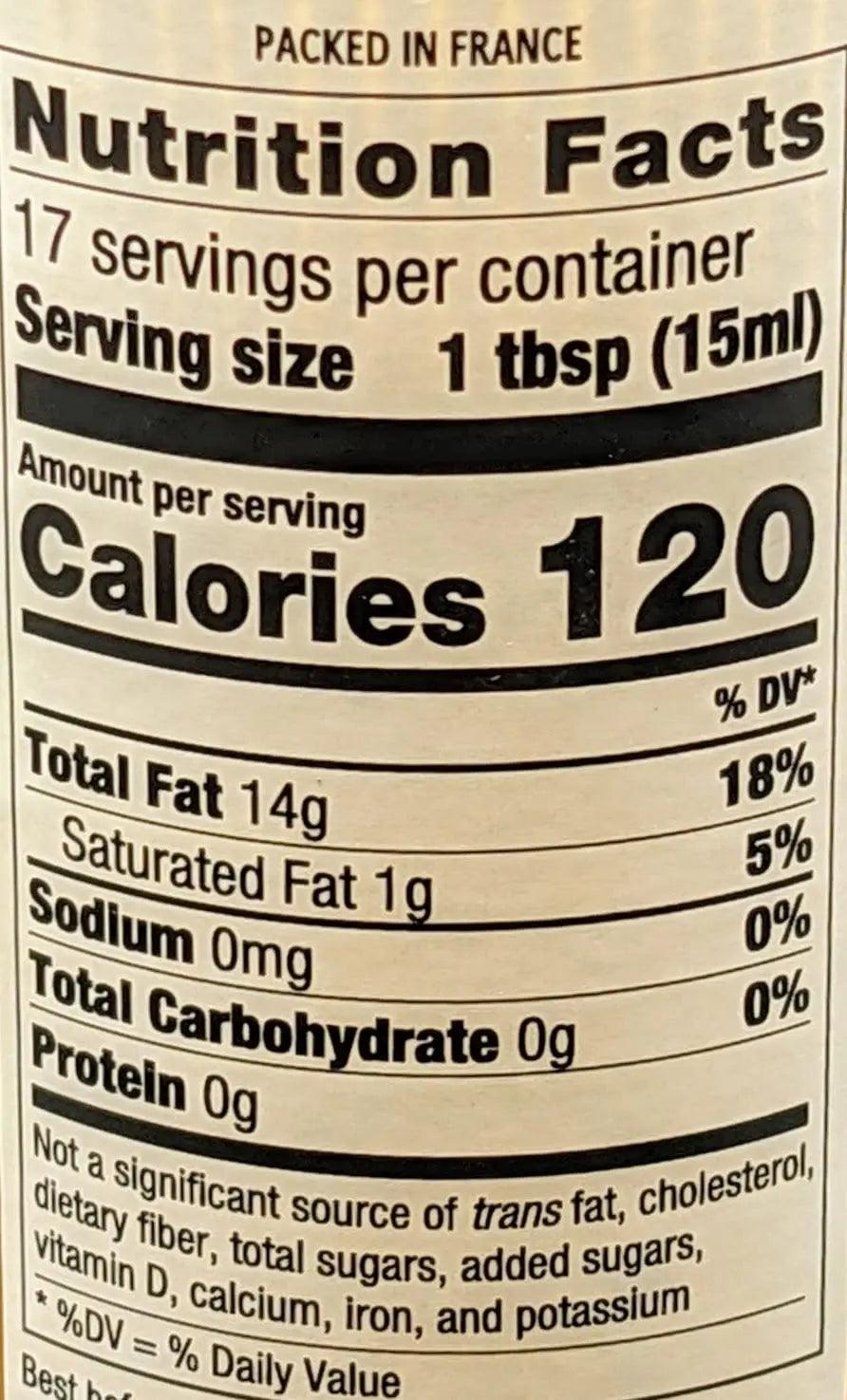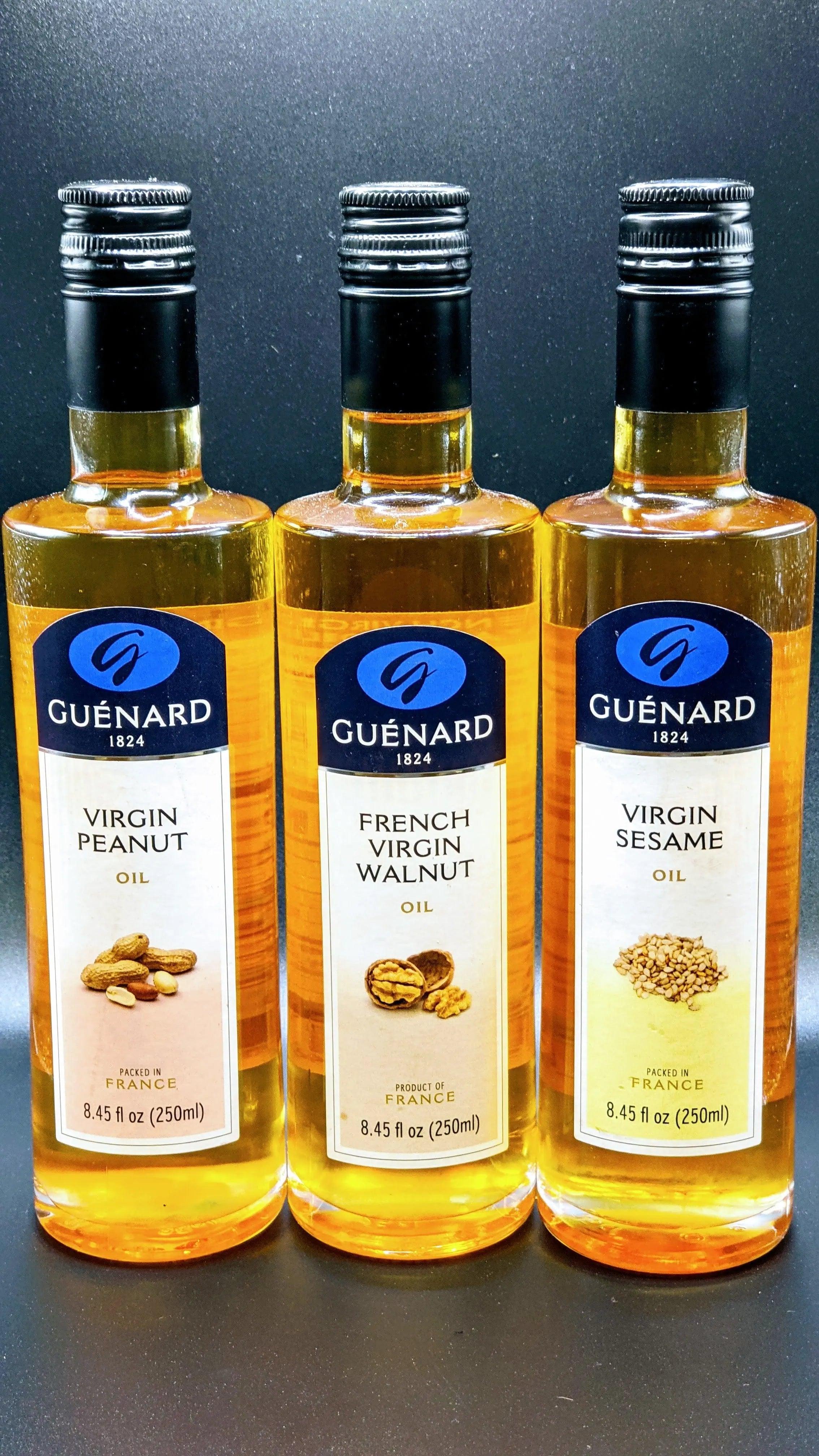 Products may slightly vary due to the nature of food item, lighting sources or computer monitor. Manufacturers may update packaging or change seasonally any time.
Guenard Virgin Walnut Oil - FRANCE
Have a Question?
Description
Guenard Virgin Walnut Oil of France
Use in baking bread and desserts and confectionery, salad dressings, vinaigrettes, mix in pasta, drizzle on a sweet baked potato or baked carrots, brush on cooked fish or poultry.
Health benefits of walnut oil include stress relief, immunity booster, healthy bowel movement, anti-inflammatory, and maintenance of healthy skin and hair. 
REGION:                    France
BRAND:                     Guenard 
INGREDIENTS:          100% Virgin Walnut Oil
PACKAGING:              Bottle 
STORAGE:                  Cool, dark, cabinet                    

SIZE:                          8.45 fl oz.