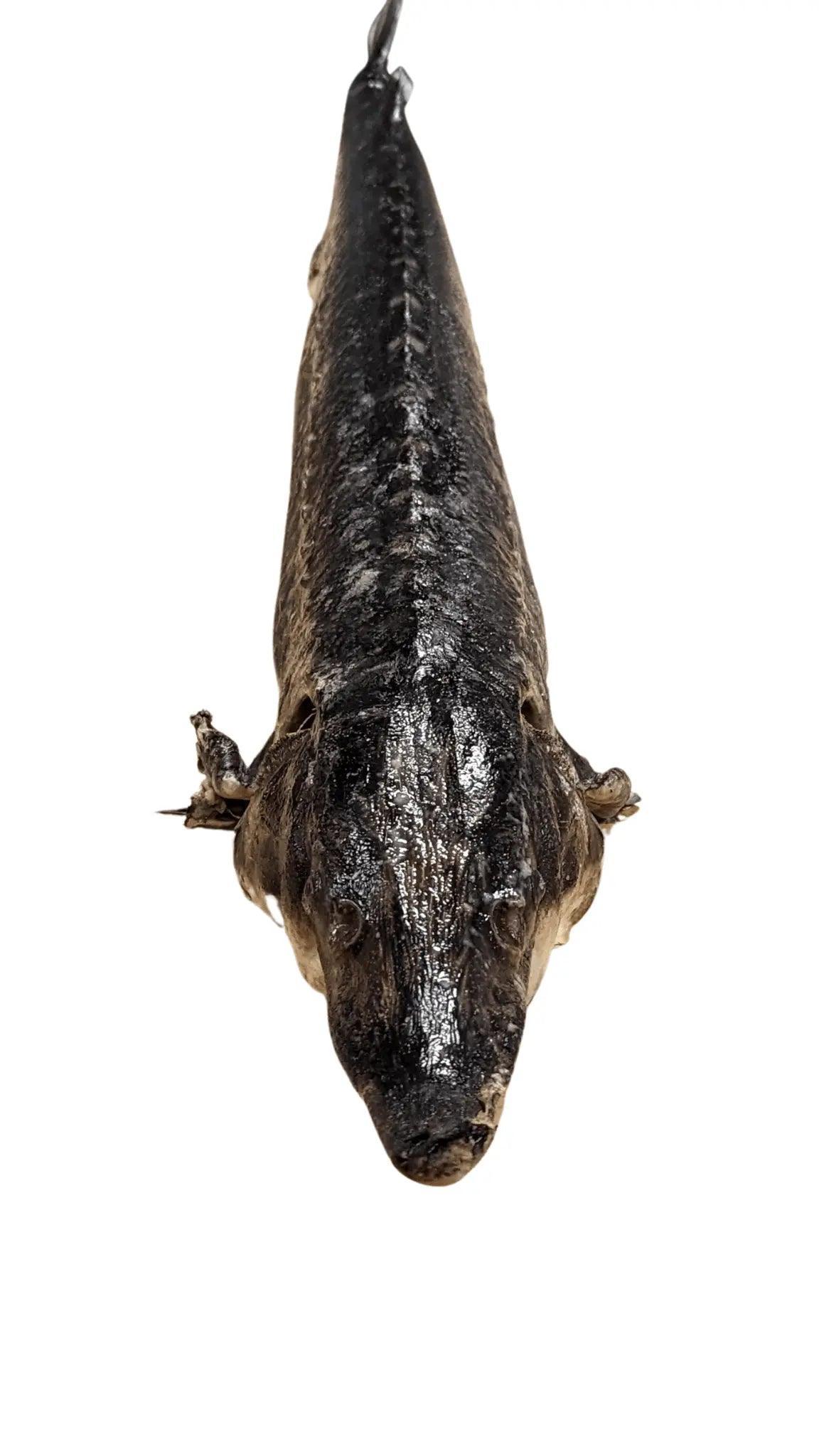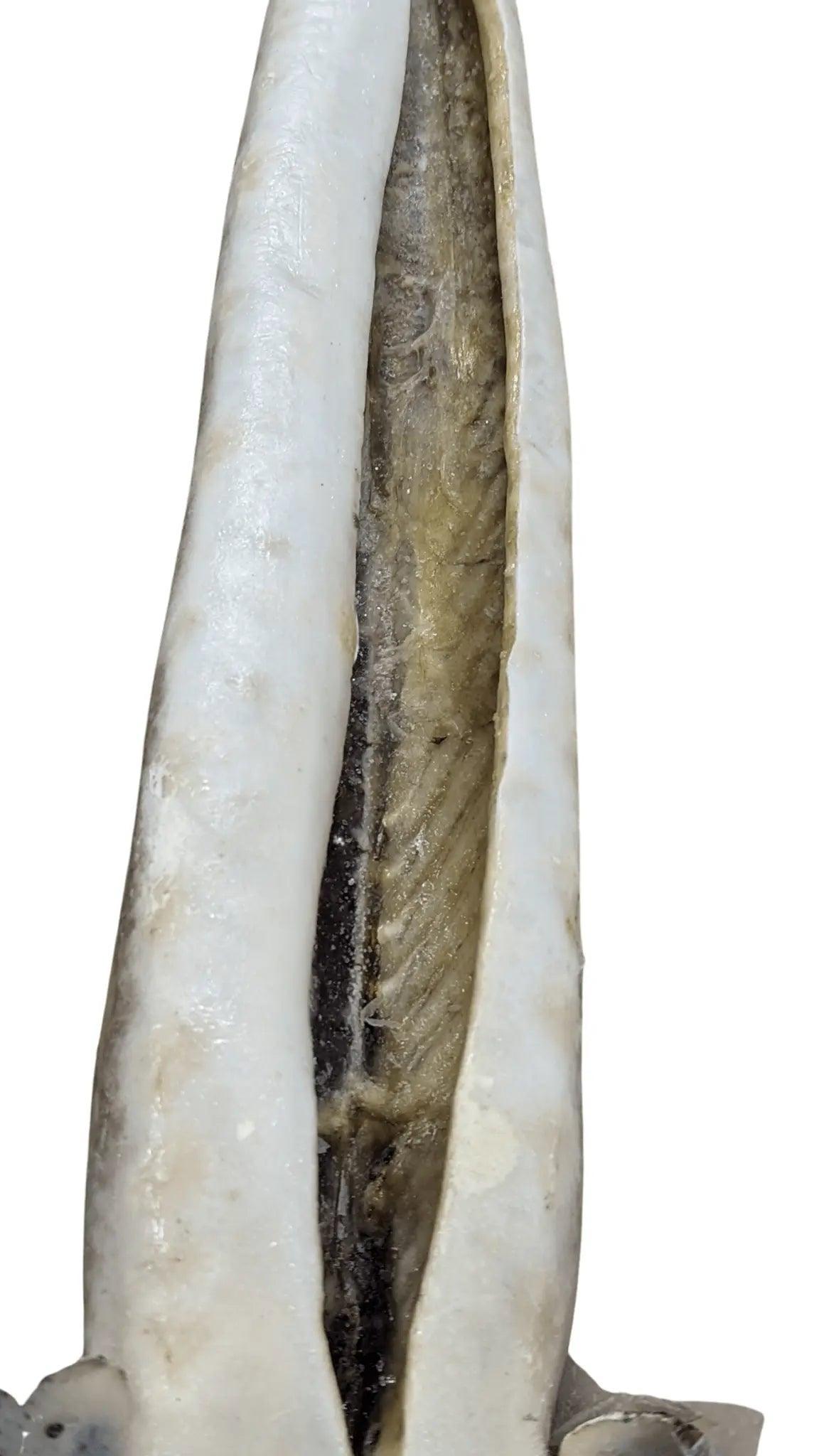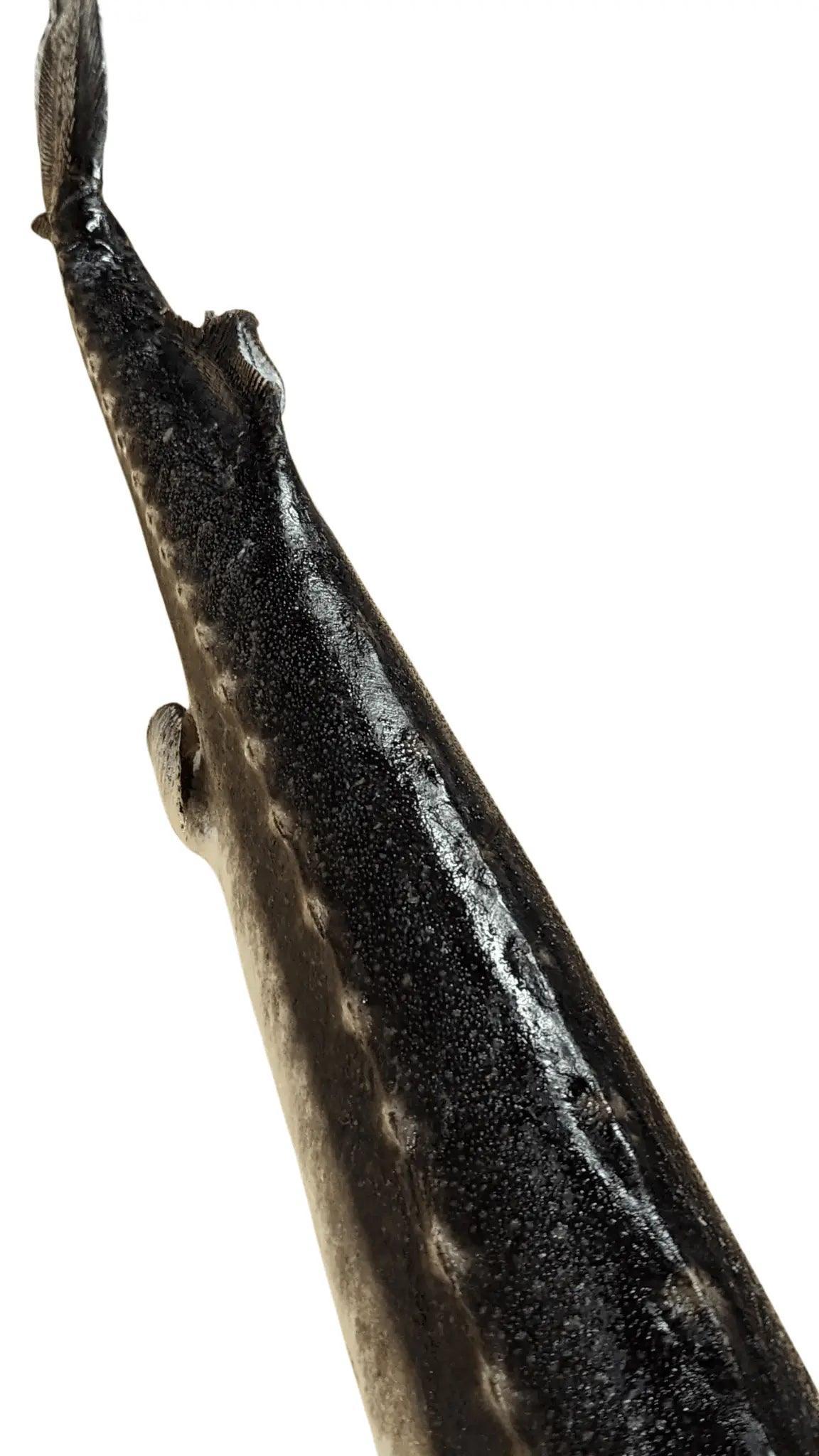 Products may slightly vary due to the nature of food item, lighting sources or computer monitor. Manufacturers may update packaging or change seasonally any time.
Whole Sturgeon, Beluga Drawn Fish- USA
Regular price
$400.00
$240.00
Subscription • Save
Have a Question?
Description
HOW TO ORDER: INQUIRE ABOUT AVAILABLE WEIGHT
Price: $14 per pound
Indulge in the taste of luxury with our Whole Beluga Sturgeon - the ultimate delicacy for seafood enthusiasts! 🍽️
Each sturgeon is hand-selected and gutted/drawn by skilled professionals to ensure the highest quality product is delivered straight to your doorstep. 🙌
Our Beluga Sturgeon is a truly unique and exquisite seafood, with a rich, buttery taste that is unlike any other. 🌟 It's perfect for those who enjoy fine dining and are looking for a luxurious culinary experience.
With its unmatched flavor and texture, it's sure to impress even the most discerning palates. 🤤
To prepare our Whole Beluga Sturgeon, simply season it with your favorite herbs and spices and roast it in the oven until golden brown. Serve with a side of roasted potatoes and onions for a delicious and satisfying meal. 🍴
Not only is Beluga Sturgeon delicious, but it is also packed with essential nutrients such as omega-3 fatty acids, protein, and vitamins. These nutrients are essential for maintaining a healthy diet and supporting overall health and well-being. 🌿
Treat yourself to the best quality seafood with our Whole Beluga Sturgeon today. Whether you're enjoying it as a centerpiece of a gourmet meal or as a special treat for yourself, you won't be disappointed! 😍
Please note that the price listed is based on maximum weight, and the sturgeon will be weighed before shipping. If it is lighter than the maximum weight, the price difference will always be readjusted back to your original method of payment in the form of credit. If the fish is larger, you will not be charged for the difference. If you have a weight preference, please email us at info@realgourmetfood.com, and we will reply to you on or by the next business day. Fish is split in half for shipping purposes and is delivered in two boxes. 📧
Eating whole Beluga Sturgeon is 💪 nutritious because it is a rich source of several essential nutrients that are important for maintaining good health. Beluga Sturgeon is particularly high in protein, which is essential for building and repairing tissues in the body, as well as supporting immune function and maintaining healthy skin, hair, and nails. 🌟
In addition to protein, Beluga Sturgeon is also a good source of omega-3 fatty acids, which are essential fatty acids that play a crucial role in brain function, heart health, and reducing inflammation in the body. 🐠
Beluga Sturgeon is also rich in several vitamins and minerals, including vitamin B12, selenium, and iron. Vitamin B12 is important for the production of red blood cells and the proper functioning of the nervous system, while selenium is an essential mineral that plays a role in thyroid function and immune system health. Iron is important for healthy blood circulation and the transportation of oxygen throughout the body. 🌿
Overall, eating whole Beluga Sturgeon can provide a variety of important nutrients that are essential for maintaining good health and well-being. 🥗 So go ahead and indulge in this delicious seafood delicacy with the knowledge that it's not only delicious but also beneficial for your health! 🍴
Weight

10-50 pounds. Always inquire
Type
Beluga
Genetic

huso x huso

Raised
Farmed
Shipping
The product is perishable and will be shipped via Overnight shipping
Shelf Life Frozen
1 year frozen
Storage Type
Keep frozen.

it is recommended to allow the fish to thaw slowly in the refrigerator for about 24-48 hours before cooking.

Shipping
Larger fish is split in half for shipping purposes and is delivered in two boxes.