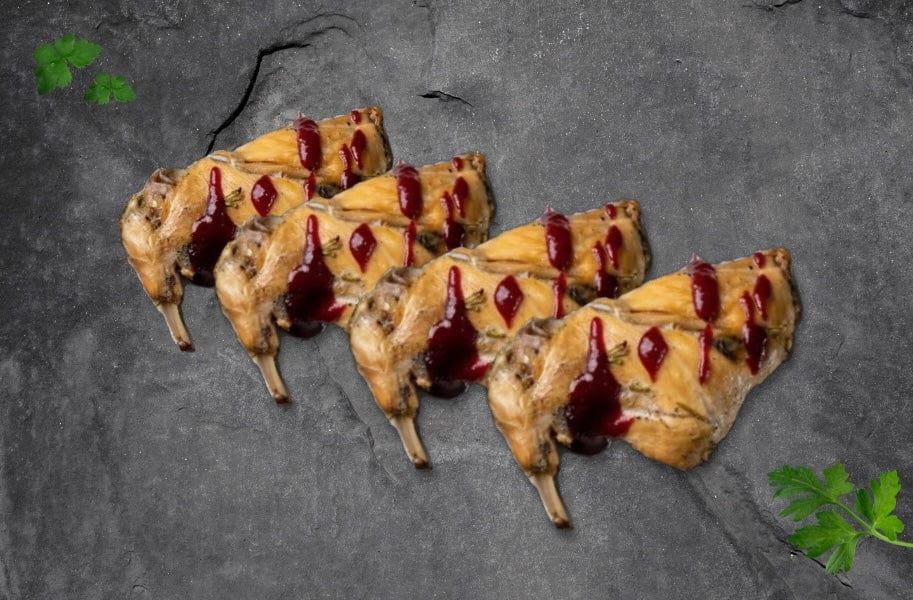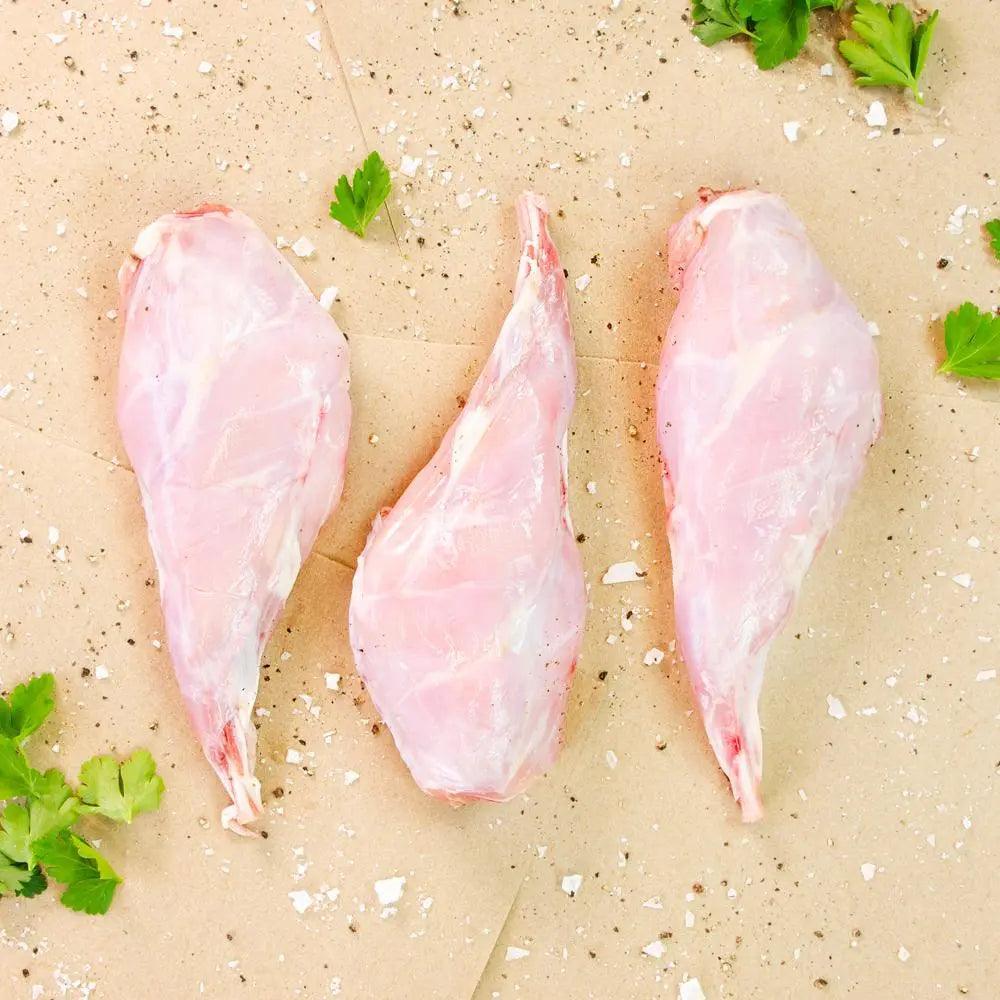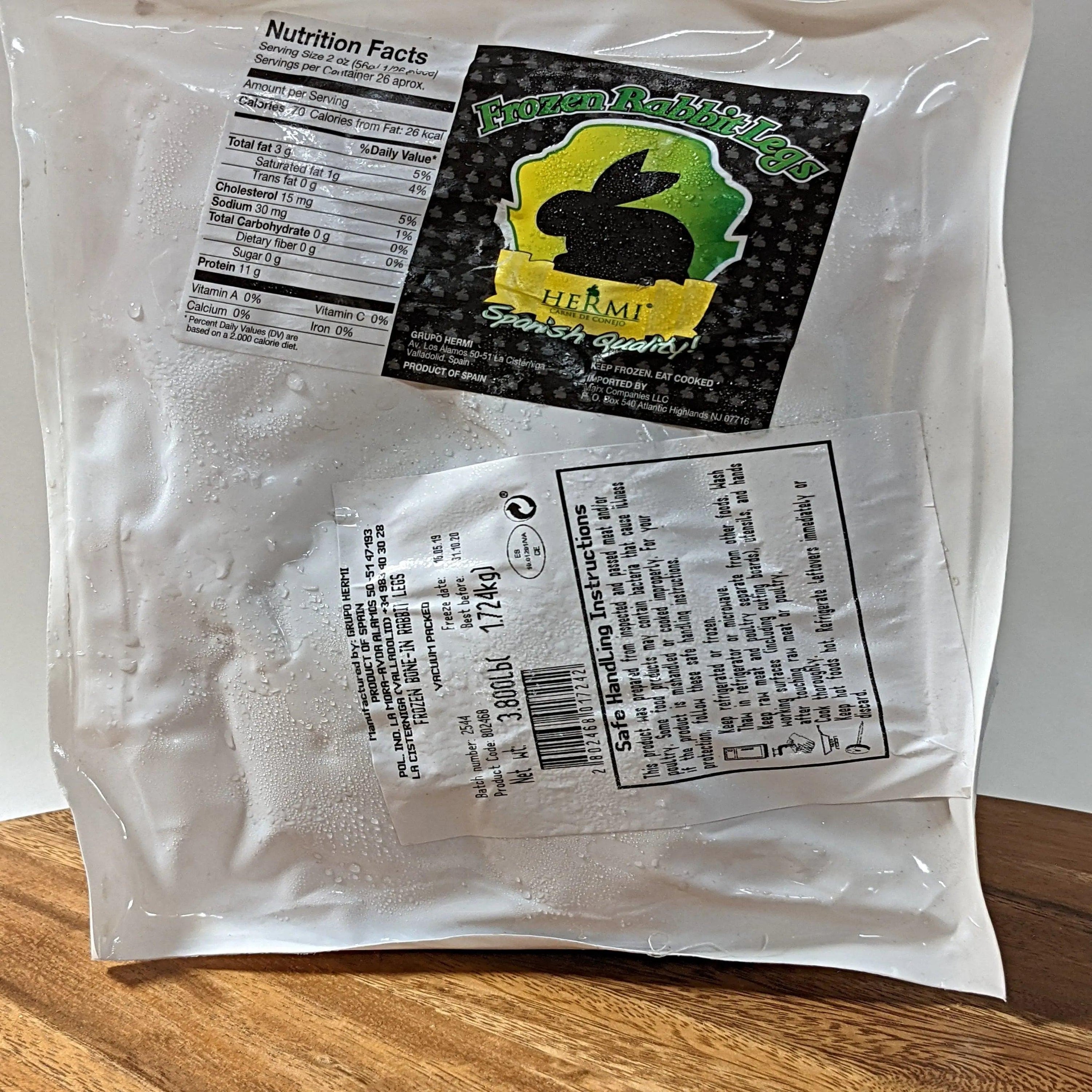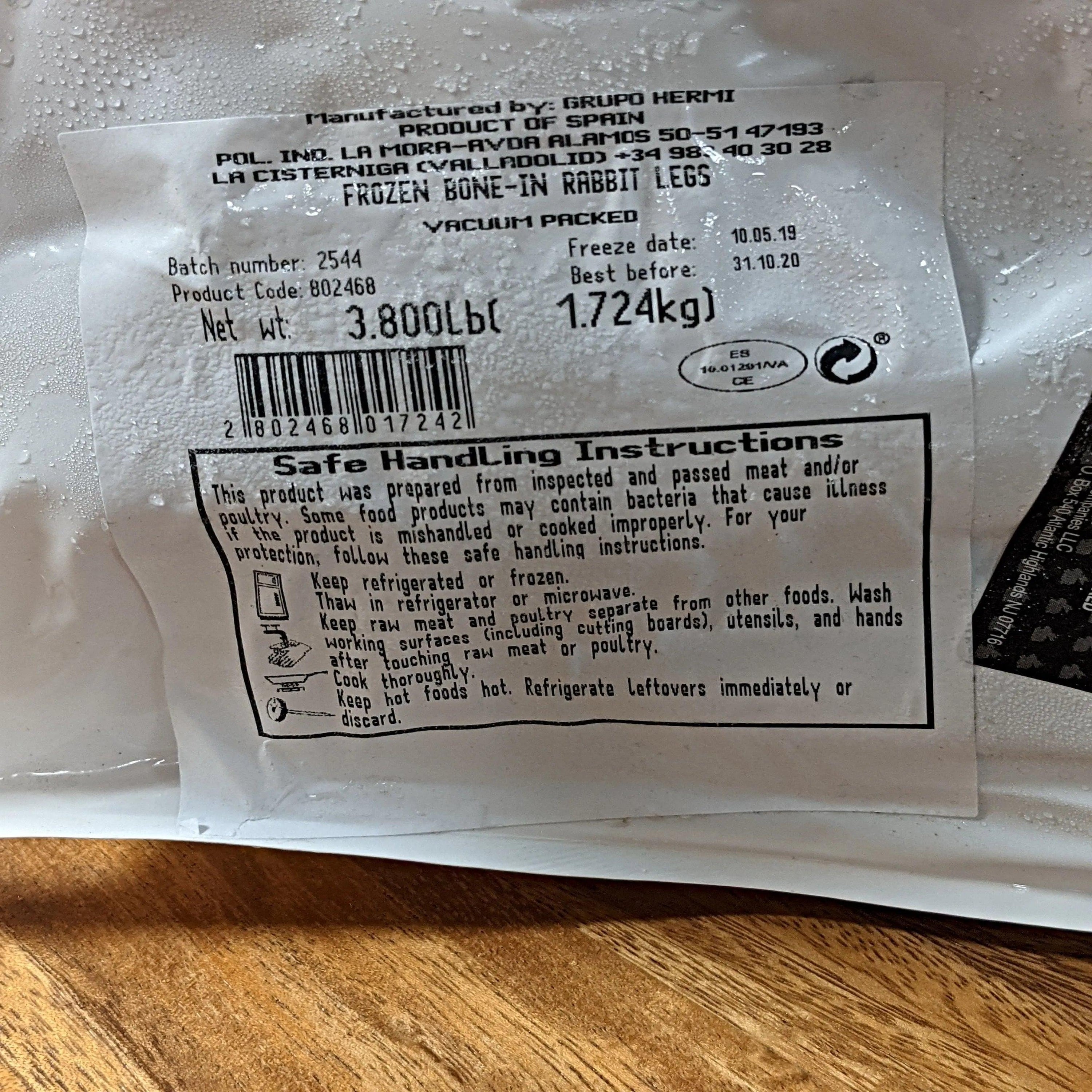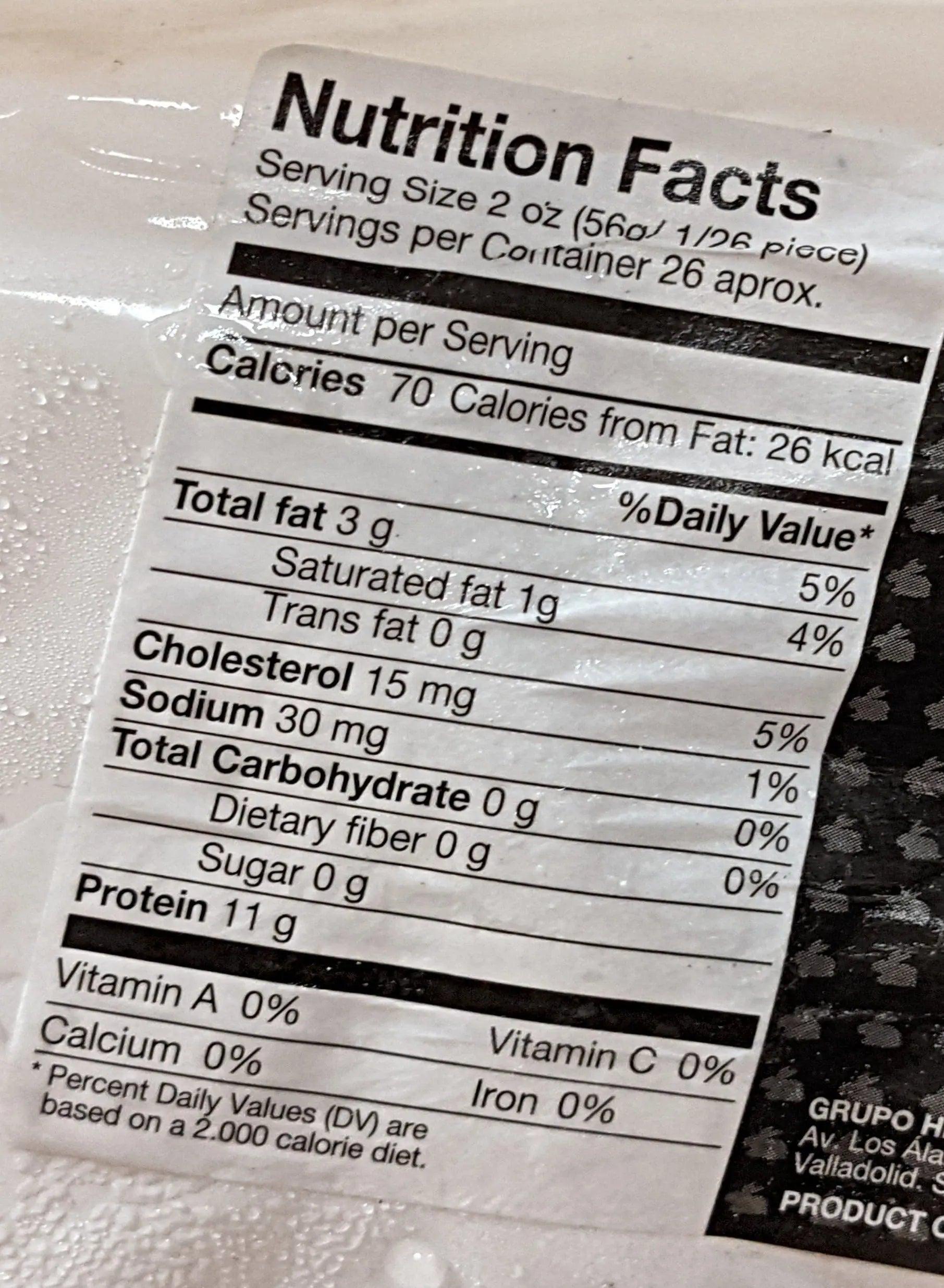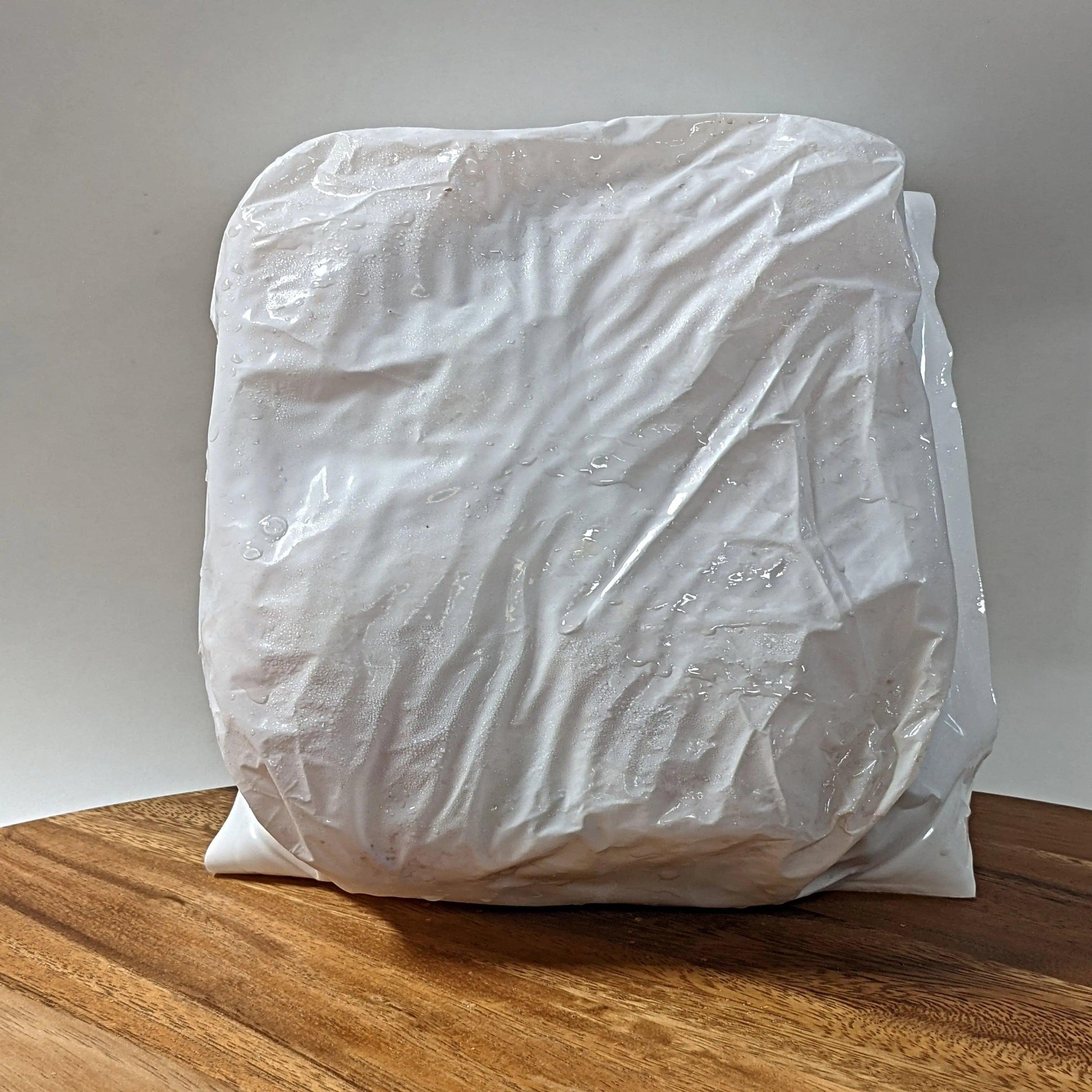 Products may slightly vary due to the nature of food item, lighting sources or computer monitor. Manufacturers may update packaging or change seasonally any time.
Rabbit Hind Raw Quarters Bone In - SPAIN
Regular price
$105.00
$101.99
Subscription • Save
NOTE: All perishable products ship overnight by default. Overnight shipping comes with a premium price. Here's how to get FREE shipping. CLICK HERE
Frozen Bone-In Rabbit Hind Leg
 by
Grupo Hermi 
is a healthy choice for people who enjoy cooking and are consistent in flavor. You can either take this one side at a time or all together in one piece. It is a great choice for cooking because it is less fatty than other meats and rabbits are naturally low in fat.
This
Hind Leg Quarter
is trimmed and cut into strips of meat that are great for roasts and hearty dishes. This cut of rabbits is a healthier alternative to other kinds because it has more white meat than the rest. The high amounts of protein in this rabbit help you satiate your appetite in very discreet portions. This
Delicious Healthy Meat
can be served with noodles or in stir-fried combinations with vegetables and spices for a low-calorie meal. It can also be pat dry and grilled for a tasty entre.
Simply delicious.
Perfect meat for a healthy life.
An elegant roast for an elegant meal.
Ingredients:
Basil, mushrooms, olive oil, oregano, peas, pepper, rabbit, red bell pepper, rice, rosemary, salt, thyme, vegetable oil, vegetable stock, white wine, yellow bell pepper.
Origin:                      Spain
Manufacturer:          Hermi       
Net weight:              3.4 - 4.0 lb
Pieces:       
     7-10  hind leg quarters