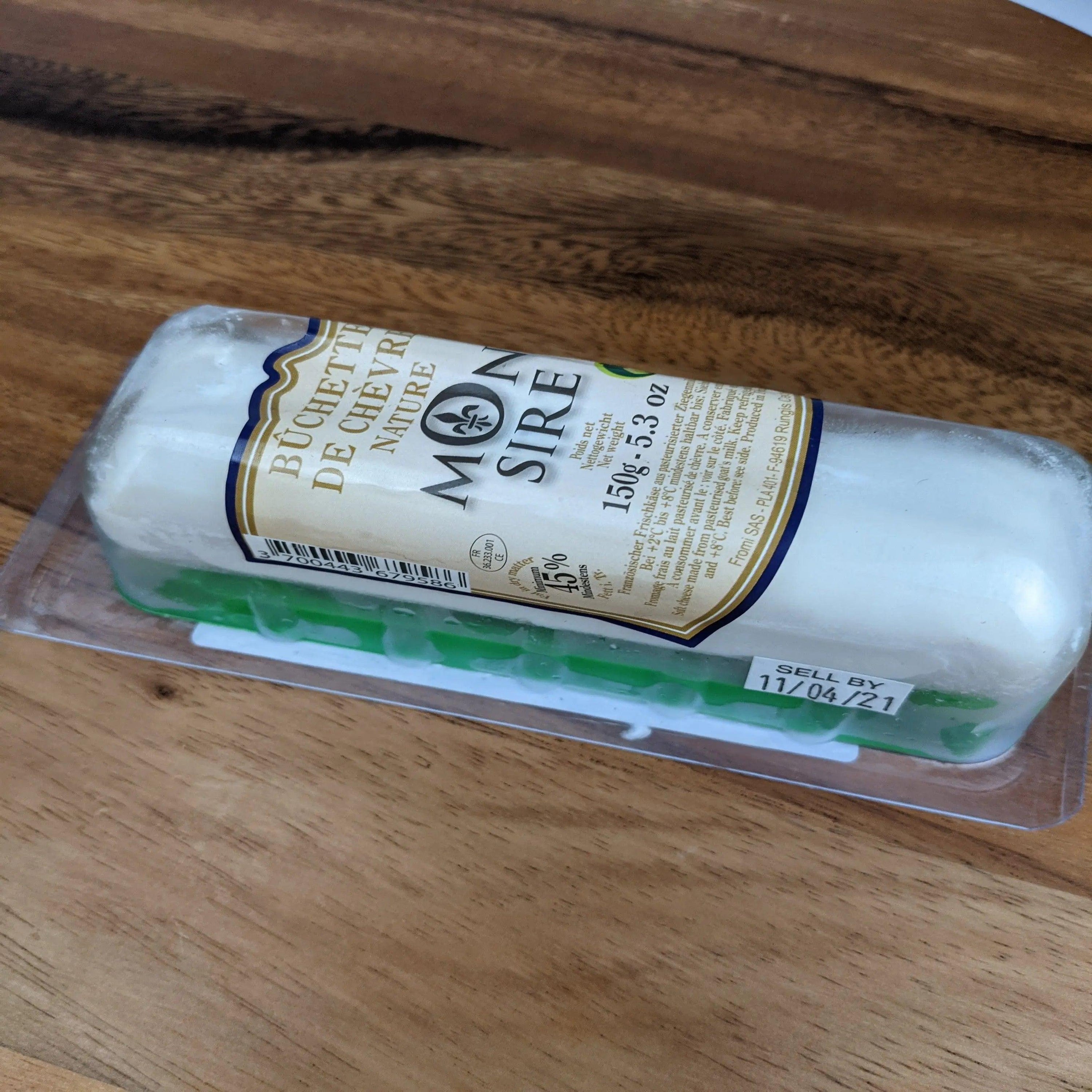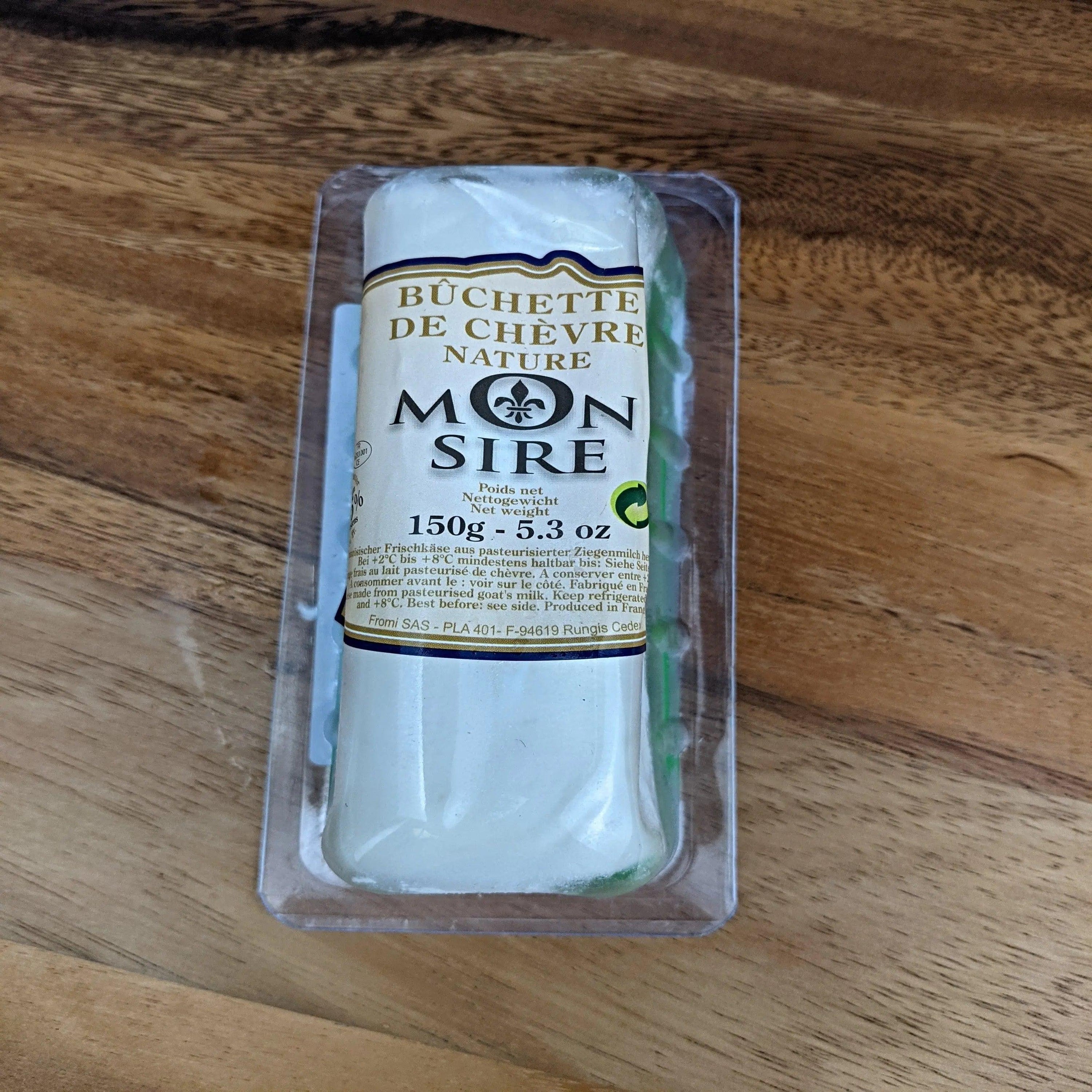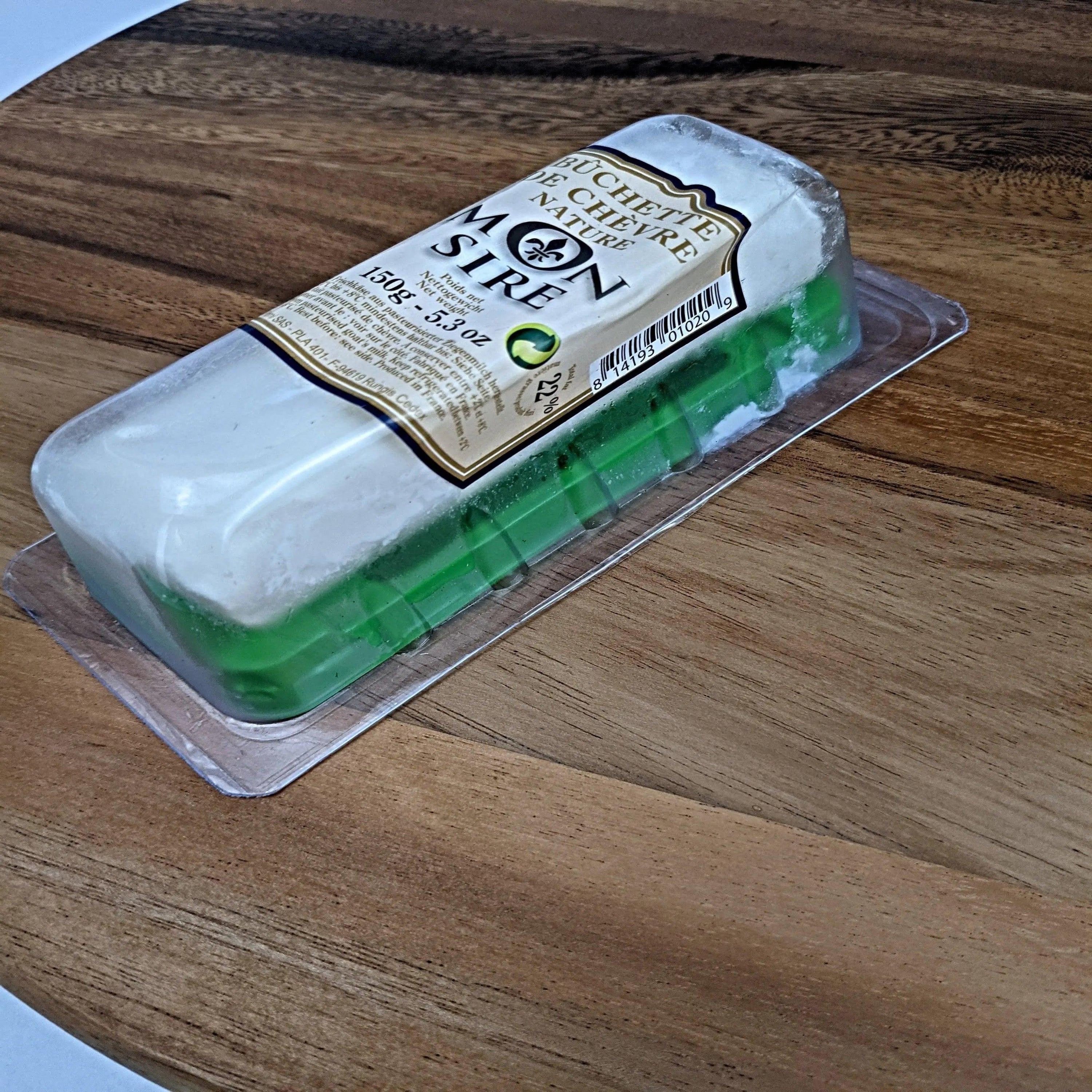 Products may slightly vary due to the nature of food item, lighting sources or computer monitor. Manufacturers may update packaging or change seasonally any time.
Mon Sire French Goat Cheese
NOTE: All perishable products ship overnight by default. Overnight shipping comes with a premium price. Here's how to get FREE shipping. CLICK HERE
Treat yourself to this scoop of heaven made from fresh, clean goat's milk at the peak of its quality. A generous silky-soft layer of creamy goodness that is inviting and engaging to the palate. Our Burchette Plain Cheese pairs well with endive, honey, or jam. Try it with fruits like pears or berries. Or perhaps you prefer crackers, bread, nuts, or olives? Mon Sire Cheese is always room temperature perfection.


Mon Sire is a soft, creamy French goat cheese that is triple-cream and made from raw goat's milk. Its soft and creamy texture invites you to spread and serve it and the most fun ways. The ready-to-eat portions can be served on warm crostinis, with jam, in an omelet, in a cheese platter, or on top of desserts like crepes or ice cream. Mon Sire French Goat Cheese has a smooth and fresh taste with delicate fragrances of herbs and flowers typical of the mountains in the Auvergne area where the cheese was invented.
Net Weight:        5.3 oz
Origin:                 France
Brand:                Fromage Marquis