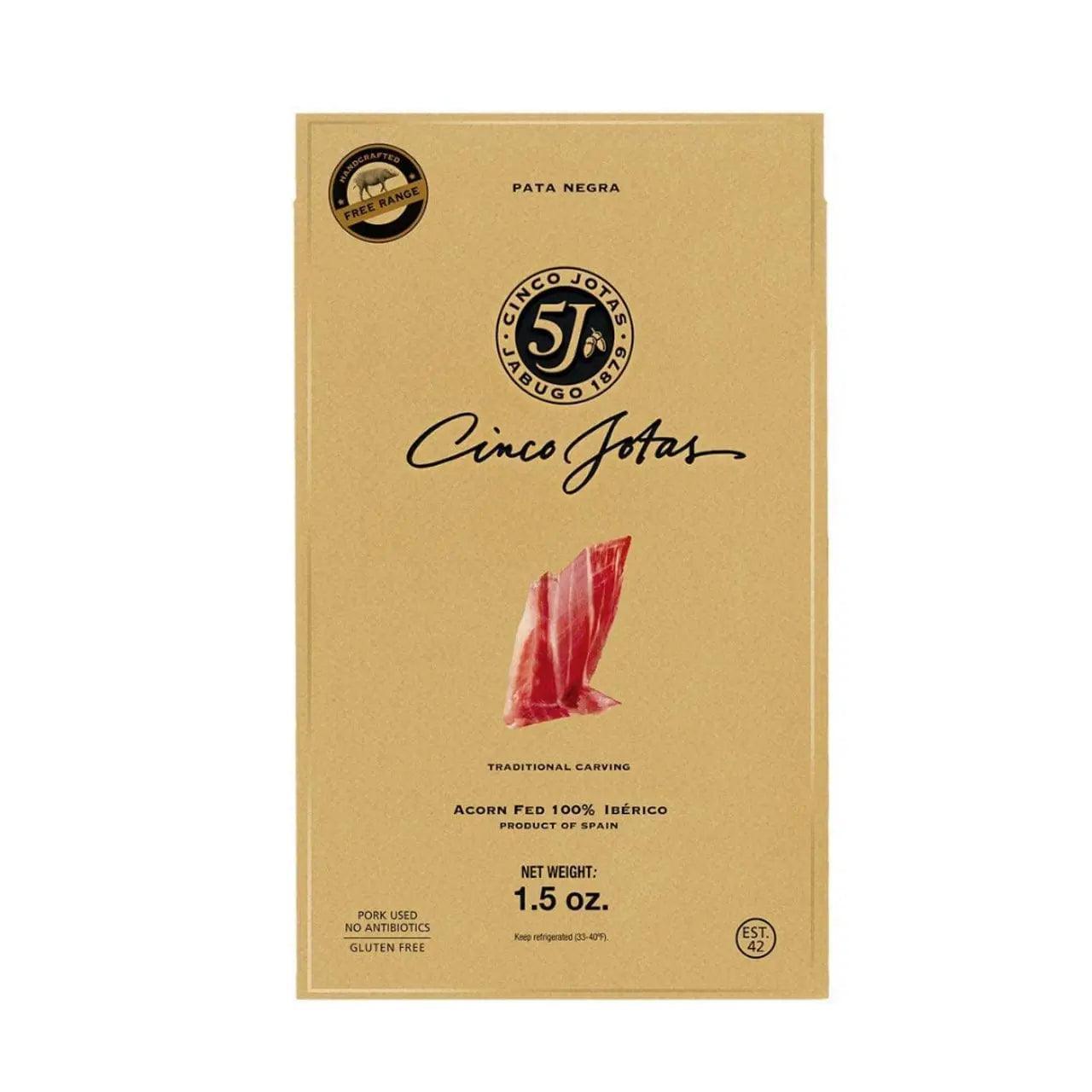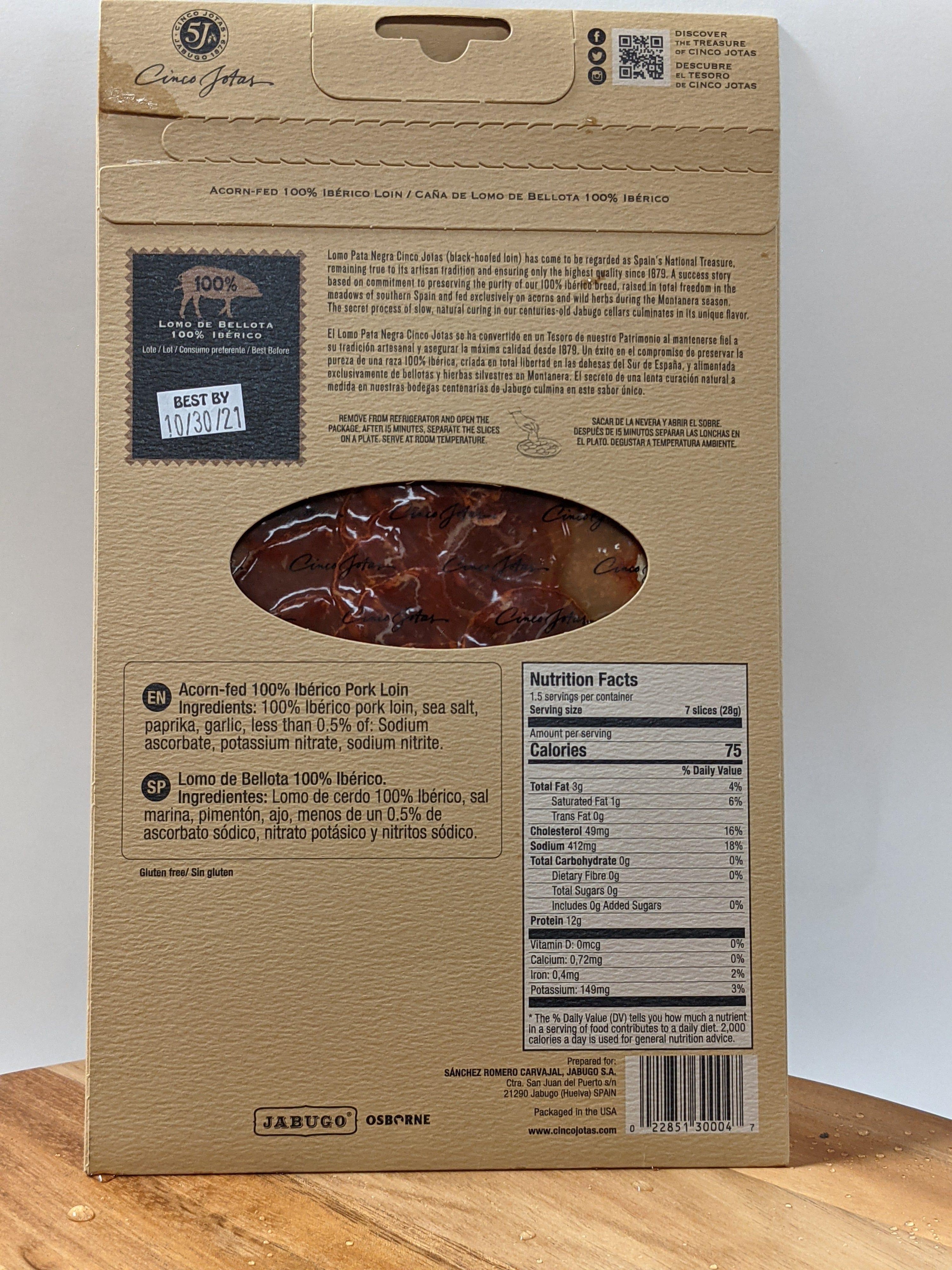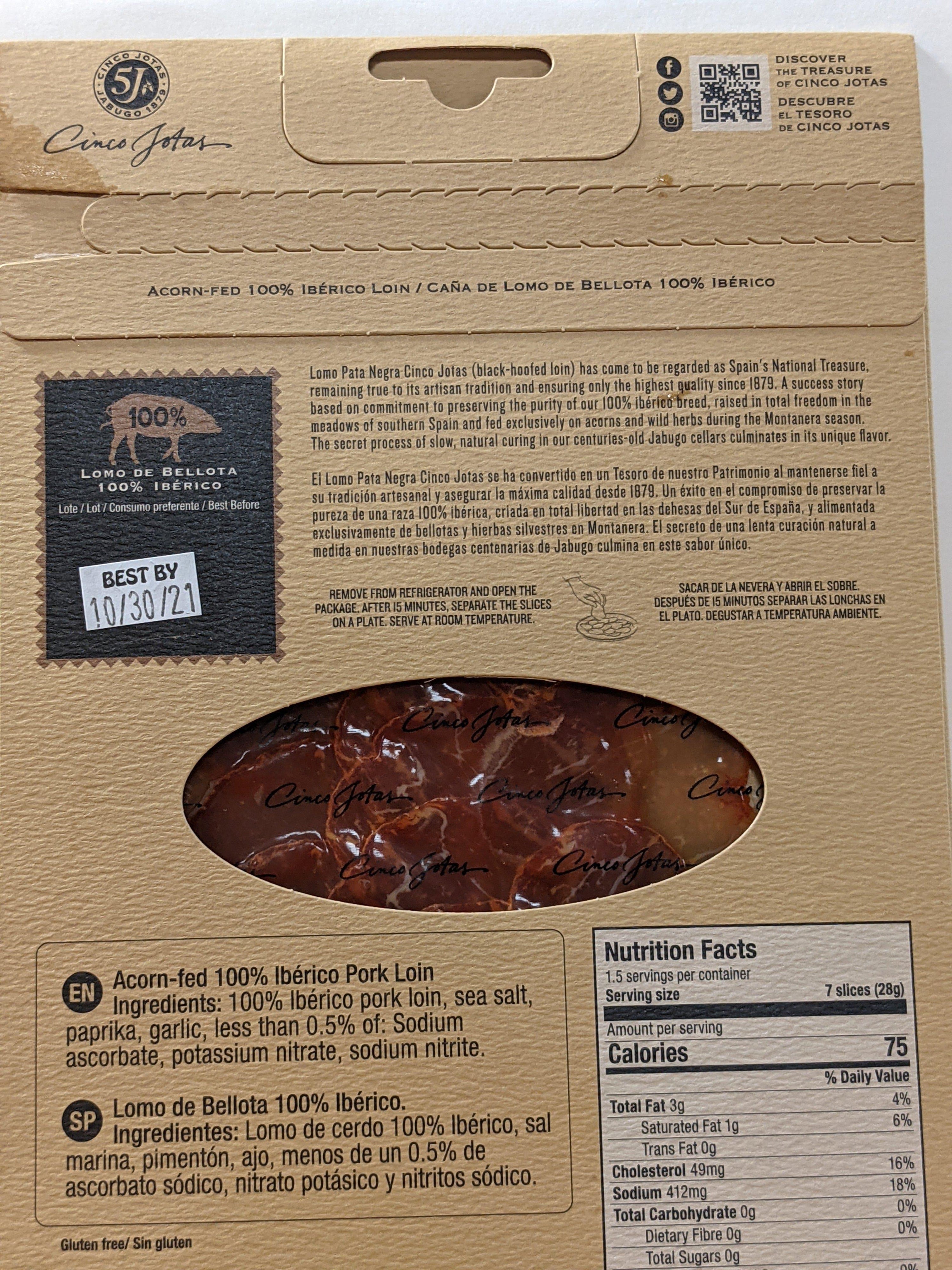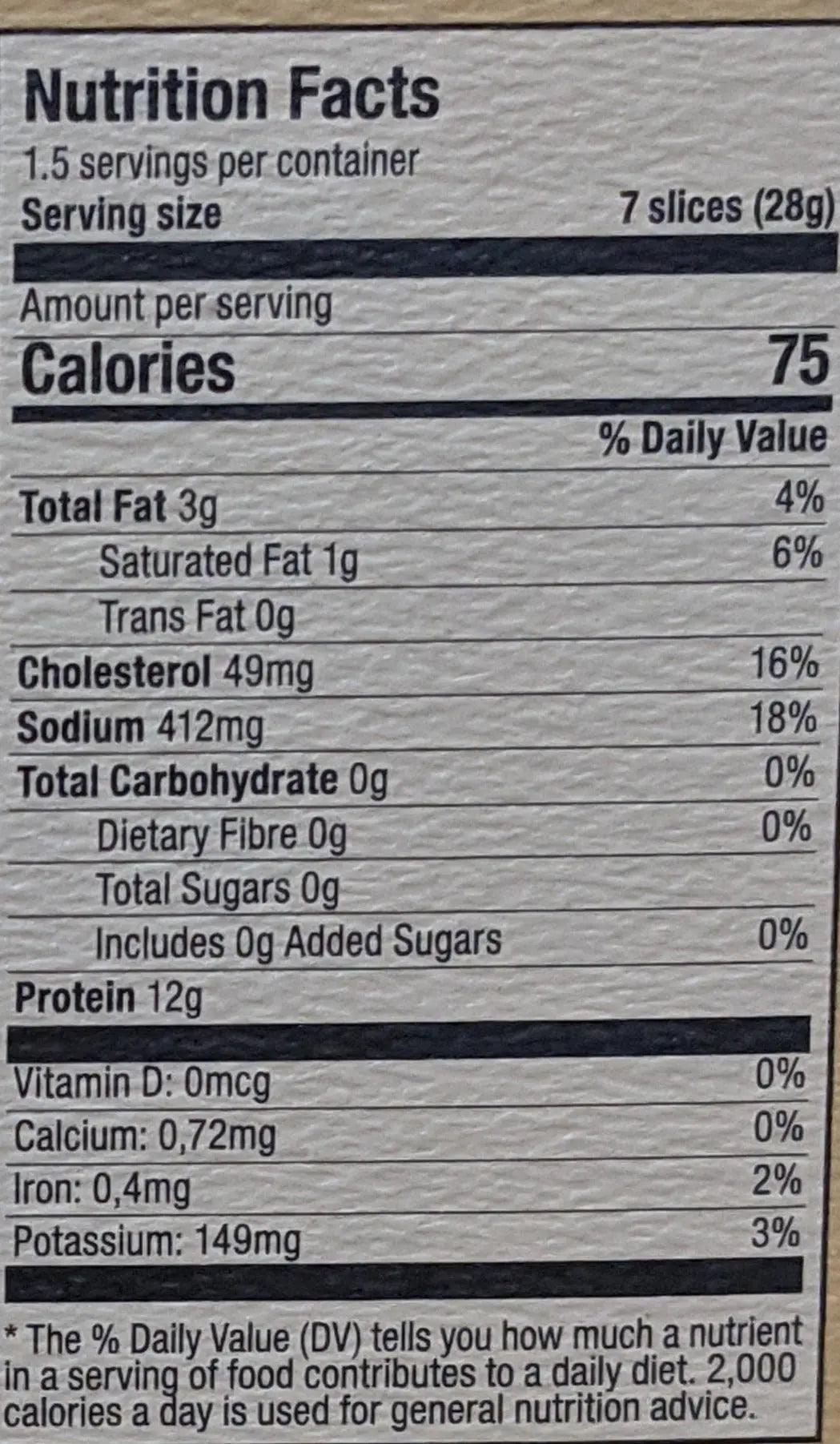 Products may slightly vary due to the nature of food item, lighting sources or computer monitor. Manufacturers may update packaging or change seasonally any time.
Cured Ham Shoulder Cinco Jotas - SPAIN
Regular price
$40.00
$35.99
Subscription • Save
NOTE: All perishable products ship overnight by default. Overnight shipping comes with a premium price. Here's how to get FREE shipping. CLICK HERE
Cured Ham Shoulder
Lomo Pata Negra Cinco Jotas (black-hoofed loin) has come to be regarded as Spain's National Treasure, remaining true to its artisan tradition and ensuring only the highest quality since 1879. A success story based on the commitment to preserving the purity of our 100% Iberico breed, raised in total freedom in the meadows of southern Spain and fed exclusively on acorns and wild herbs during the Montanera season.
The secret process of slow, natural curing in our centuries-old Jabugo cellars culminates in its unique flavor. Cinco Jotas is the storied curing house of Jabugo and is acknowledged as the premium brand of Ibérico ham in Spain. This lomo was made using 100% Spanish Ibérico pork and it was cured in the mountains of Spain.
HAM: CURED
PRESLICED: Paleta (Shoulder) Iberico de Bellota
REGION: 
Spain
BRAND:
Lomo Pata Negra Cinco Jotas
INGREDIENTS: 
100% Ibérico pork loin, sea salt, paprika, spices,
 
preservatives E-252 (Potassium nitrate) and E-250 (Sodium nitrite).
PACKAGING: 
Package
STORAGE: 
Store in a cool place between 5-12ºC / Consume once open.
SIZE OPTIONS: 
1.5 oz / 42.5 g  OR  

3 oz / 85 g