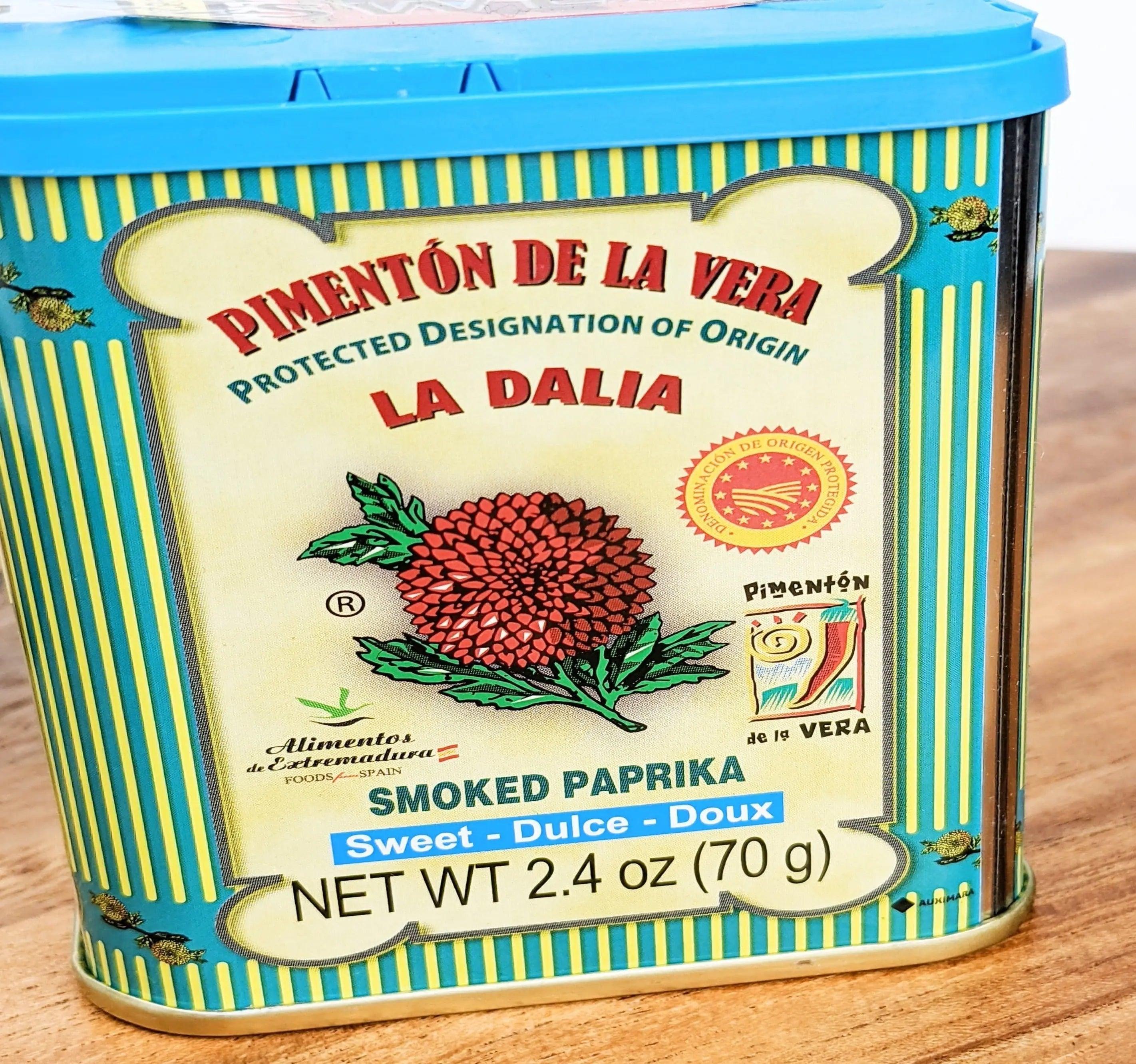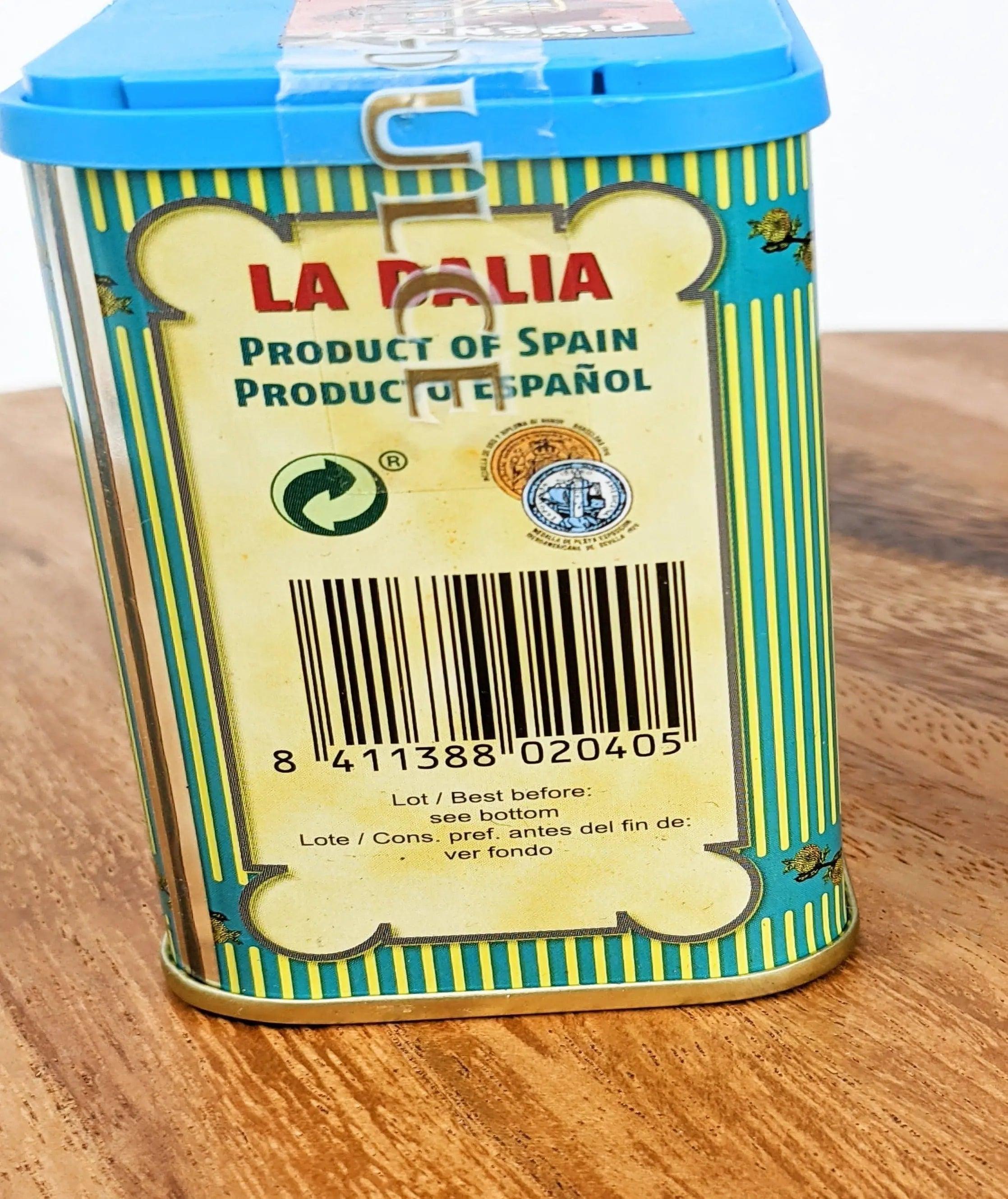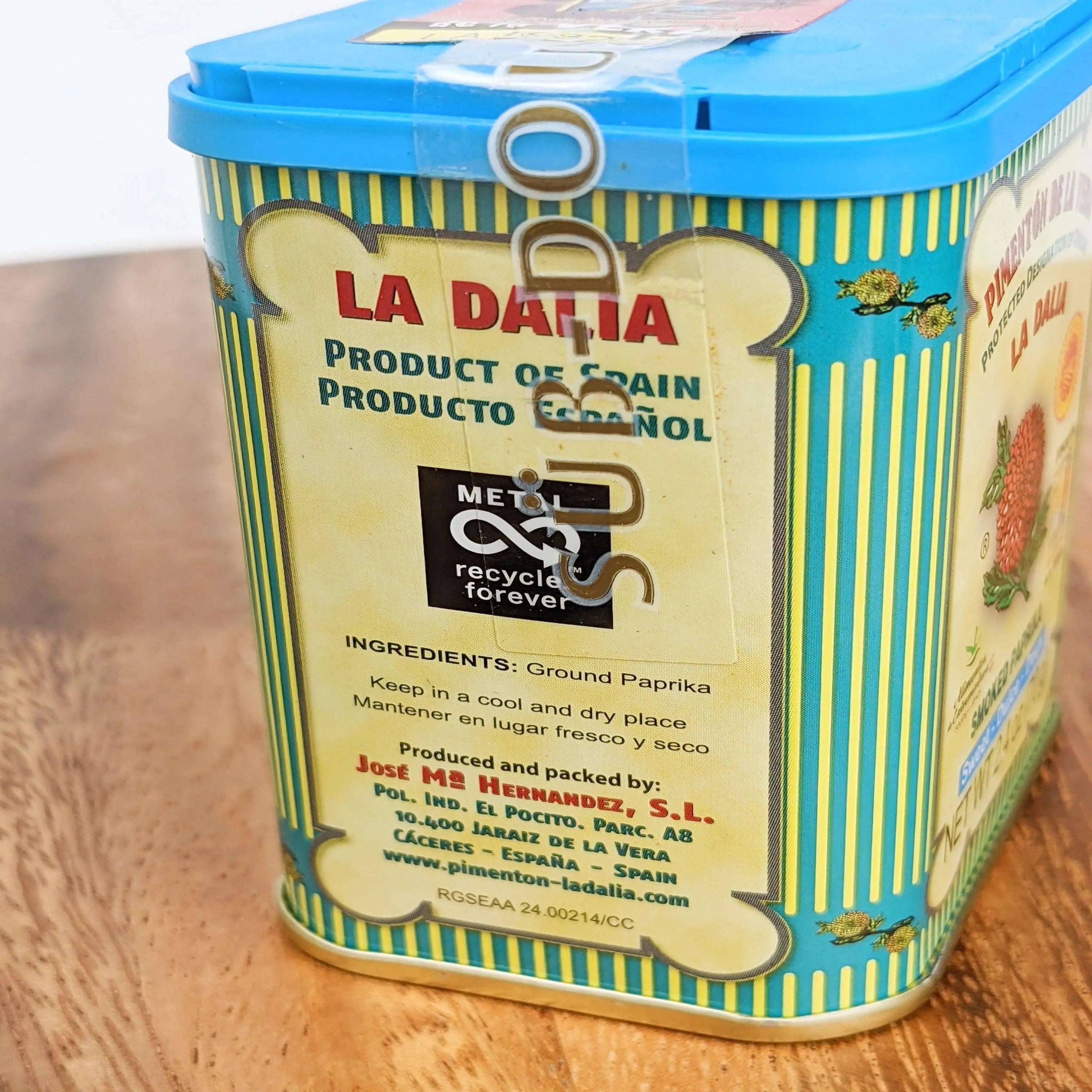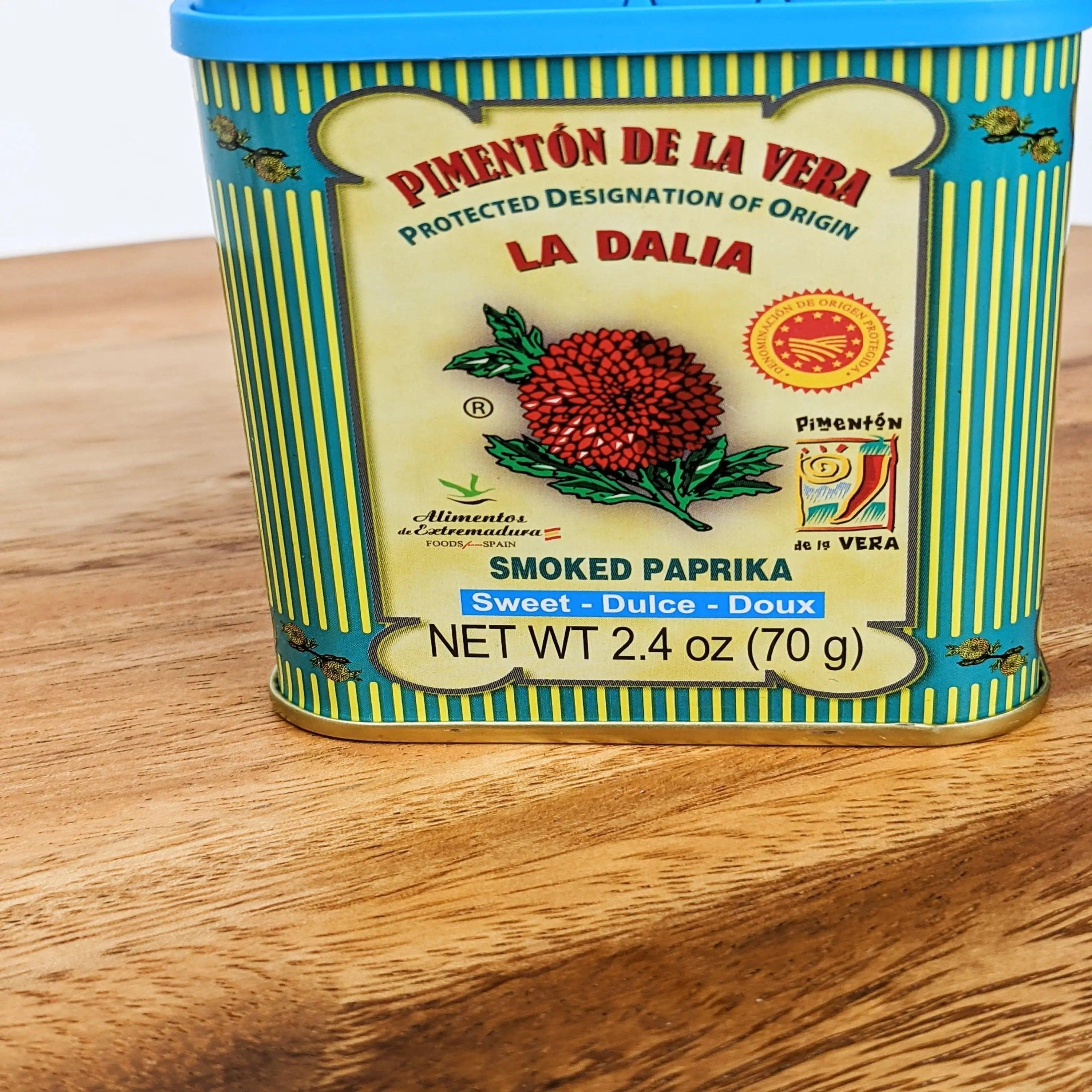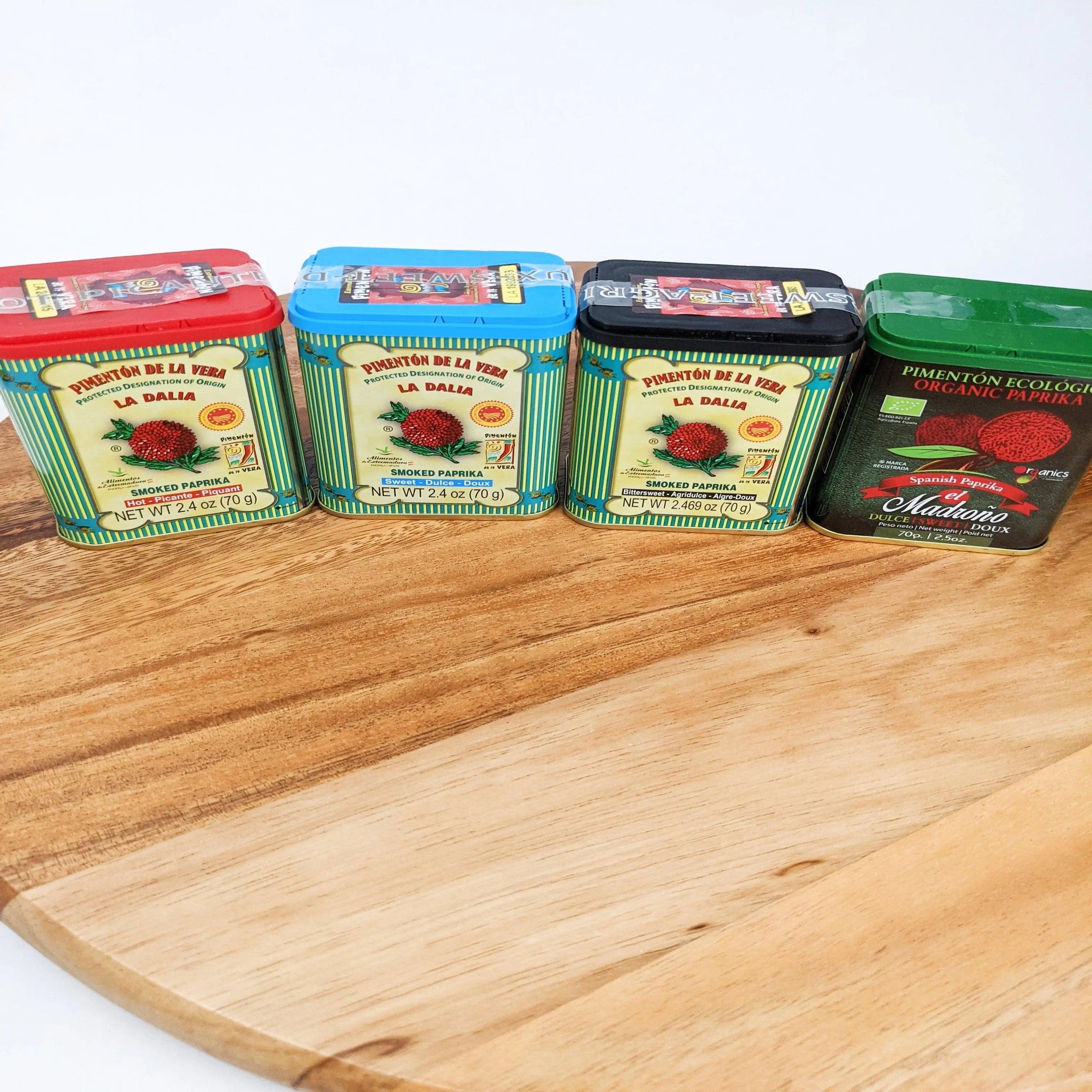 Products may slightly vary due to the nature of food item, lighting sources or computer monitor. Manufacturers may update packaging or change seasonally any time.
La Dalia, Smoked Sweet Paprika SPAIN
La Dalia is considered by many to be one of the finest Smoked Sweet Paprika in the world. Produced in Salamanca, Spain, where the climate and soil are ideal for growing this delicate pepper, La Dalia is dark red with a rich, earthy aroma. It's perfect for adding a taste of color and heat to dishes like paella. Traditionally paired with seafood, grilled meats, stews, rice dishes, and vegetable dishes, it will add a burst of flavor that's not to be missed.

The flavor is fruity, earthy, slightly smoky, and has a warm spicy kick. Red Dalia is great on lamb chops adding an extra layer of flavor to the meat as it cooks on the grill or in the smoker. Red Dalia also delivers the signature paprika flavor to soups, stews, roasted vegetables, scrambled eggs, and more. Full of antioxidants and vitamins A and C, making it great for healthy eating.
| | |
| --- | --- |
| Net weight: | 70 gr |
| Origin: | Spain |
| Manufacturer: | La Dalia |
| Storage Type: | Keep out of direct sunlight. Store in a cool, dry place. |