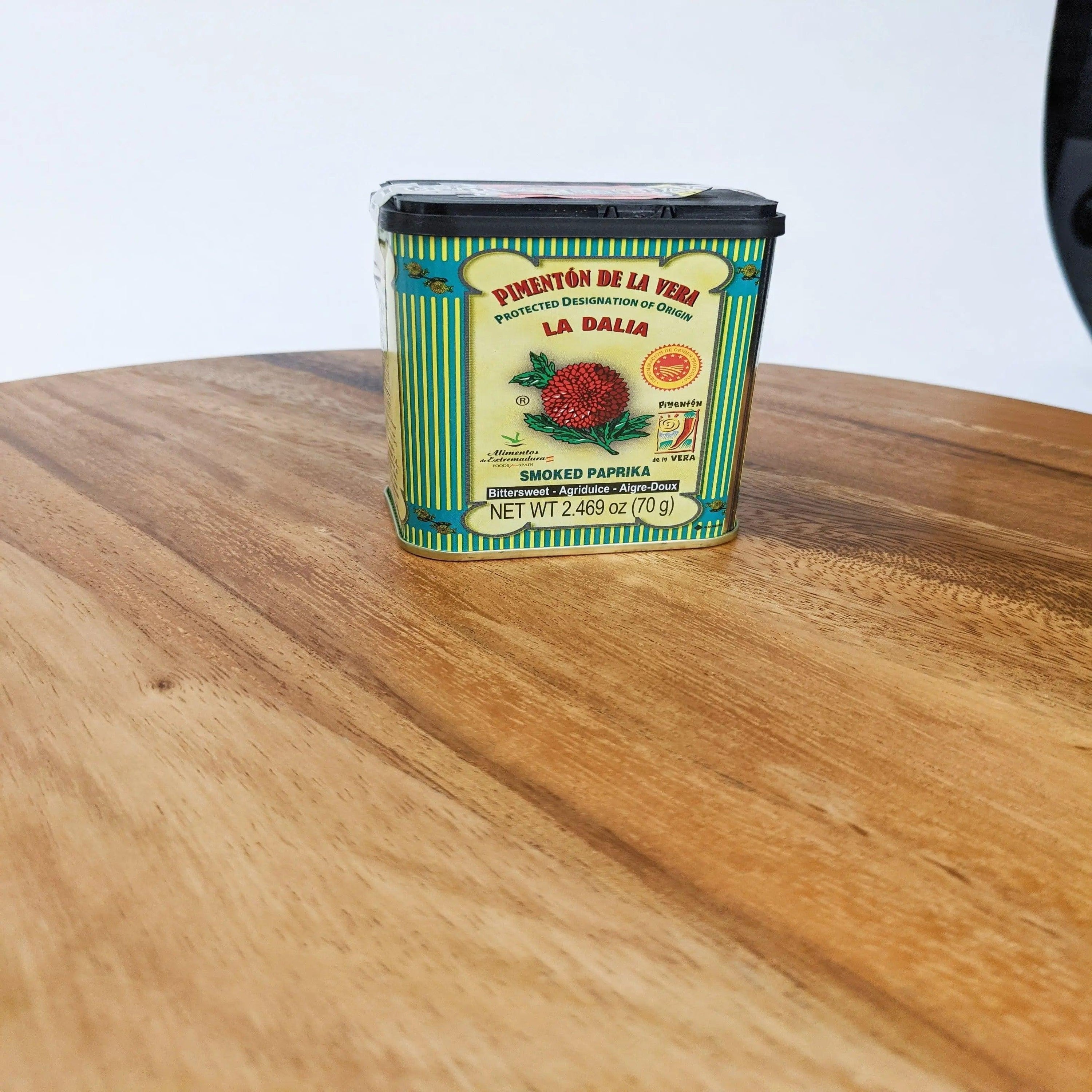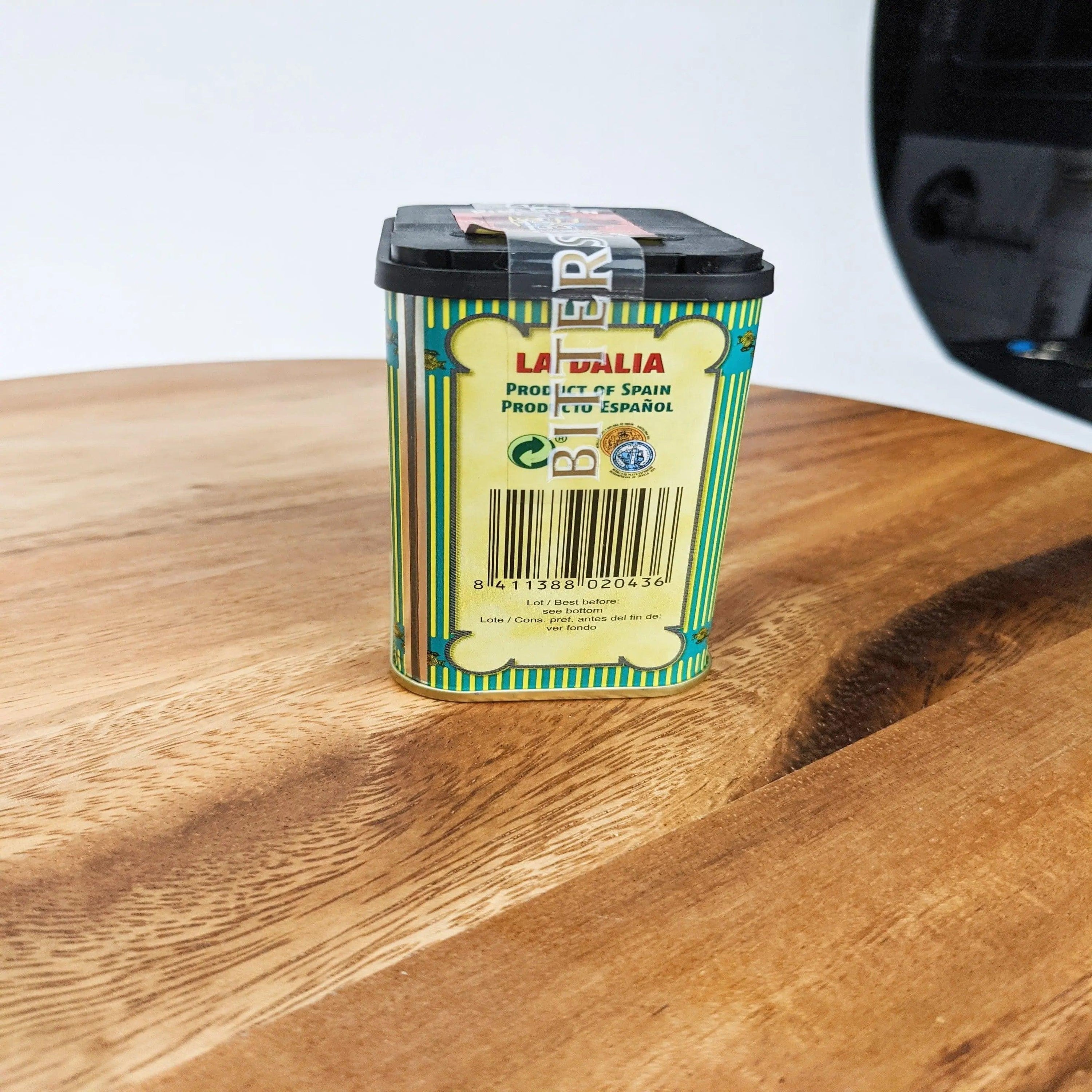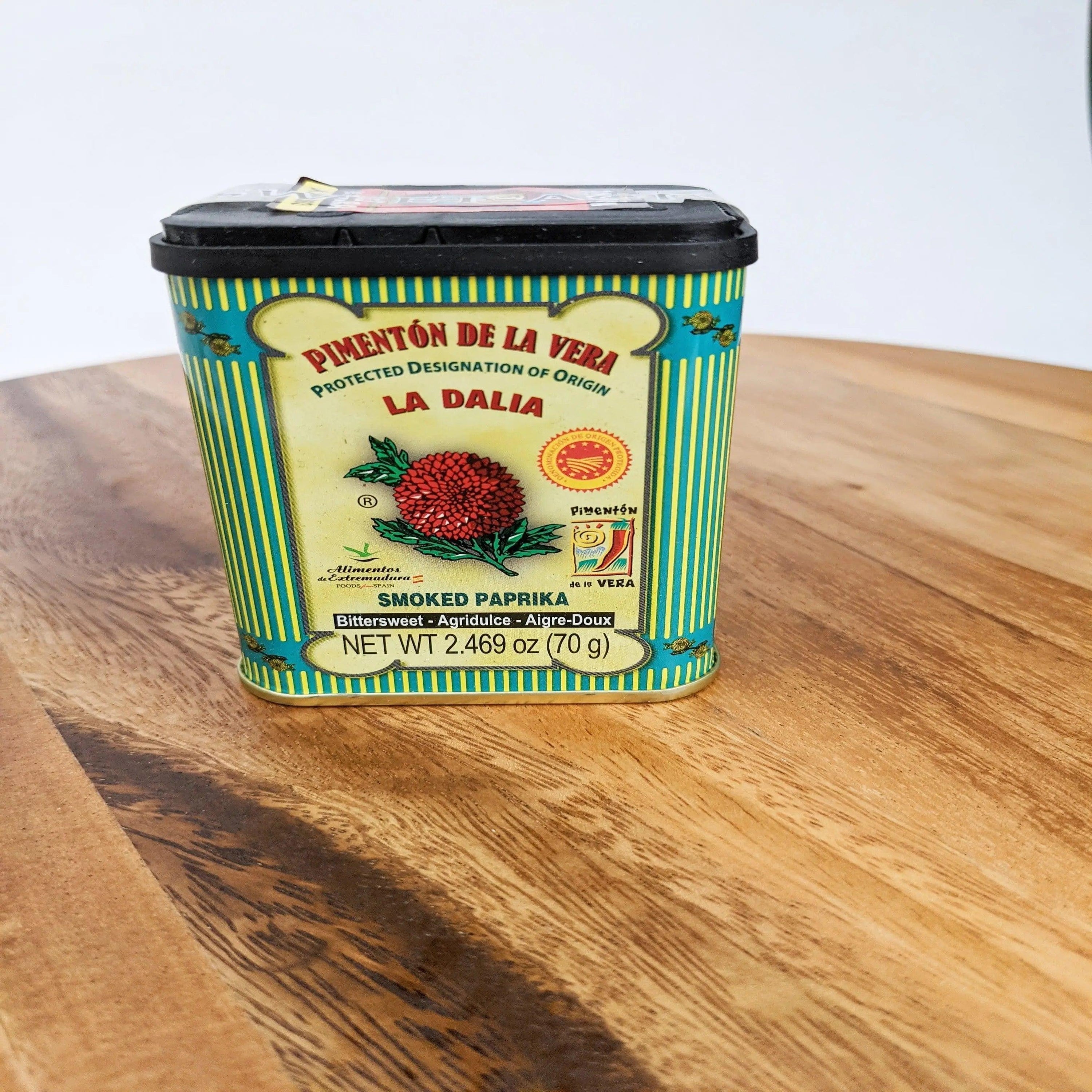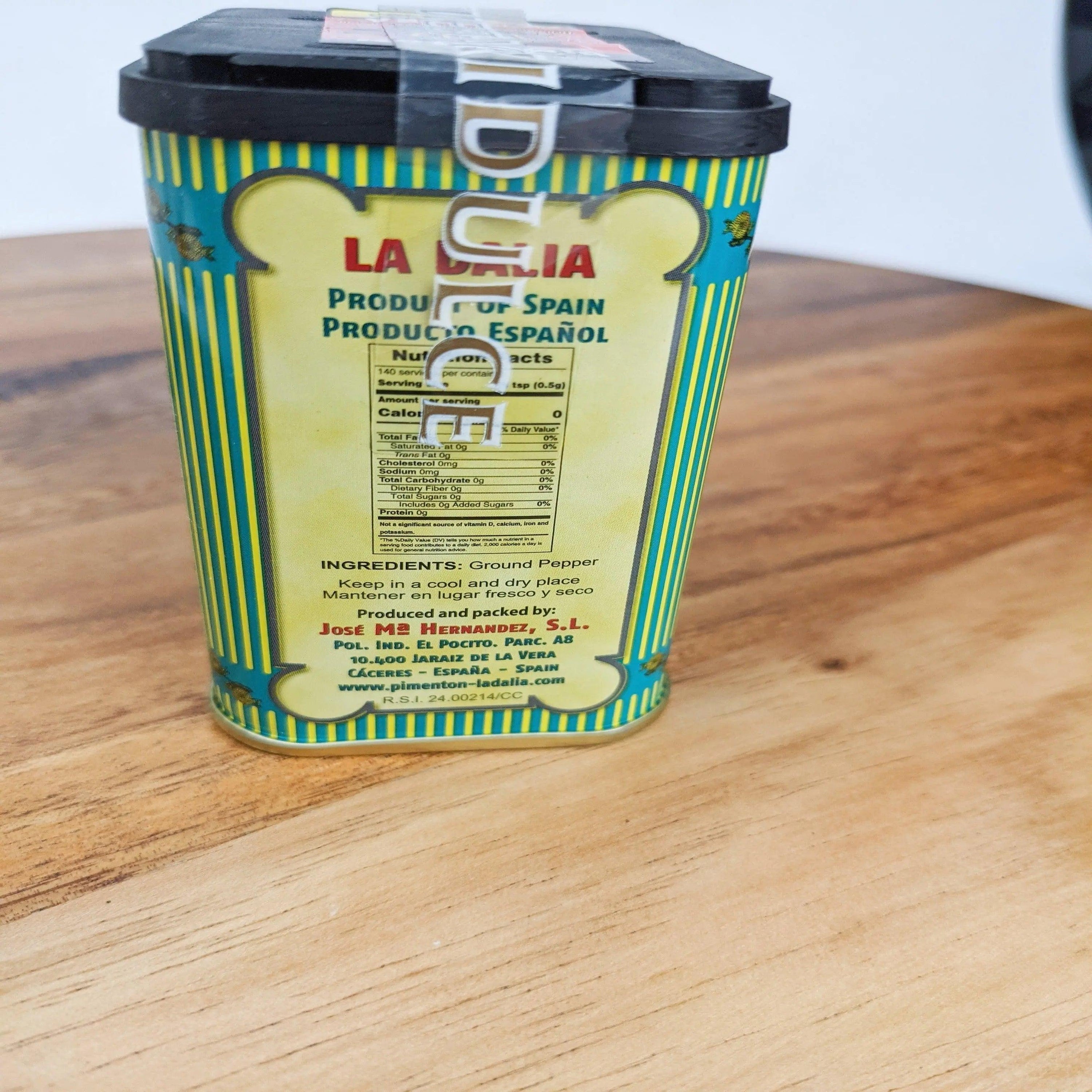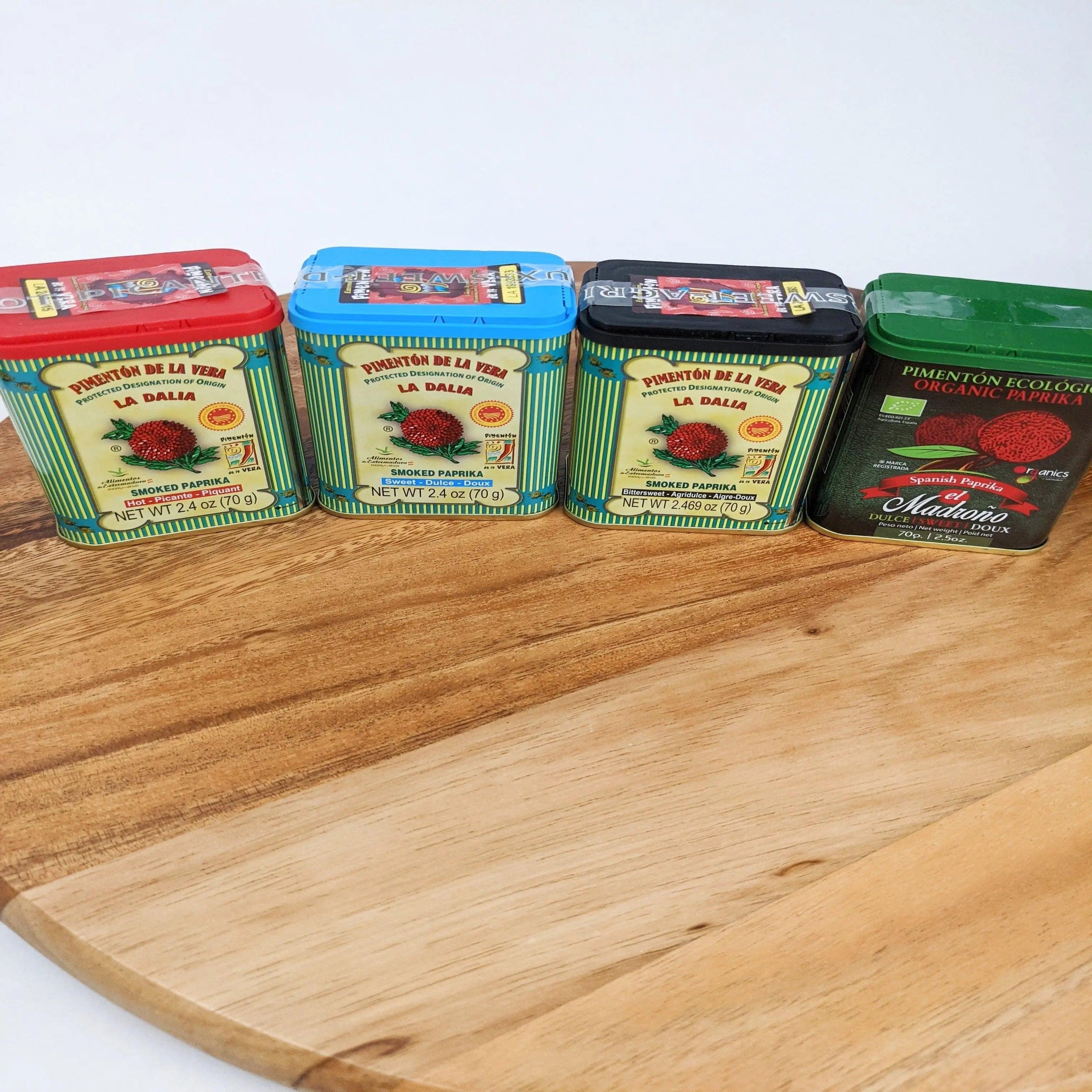 Products may slightly vary due to the nature of food item, lighting sources or computer monitor. Manufacturers may update packaging or change seasonally any time.
La Dalia, Bittersweet Traditional Paprika
NOTE: All perishable products ship overnight by default. Overnight shipping comes with a premium price. Here's how to get FREE shipping. CLICK HERE
Paprika is a surprise ingredient. It's not until you try it that you realize how versatile and flavorful it is. La Dalia is special paprika from Huejucar, Spain, made from handpicked peppers and slowly dried in the sun. La Dalia Traditional Paprika produces intense flavor with lingering sweet notes to enhance your favorite dishes. You can also add it directly to butter or salad dressing!!

In the old times, the tradition of picnics and special celebrations was accompanied by a pot of freshly prepared paprika with peppers or La Dalia. It is red paprika sweetened with caramelized peppers to create a mildly hot and spicy flavor – a real treat for the palate. Many people feel that La Dalia Paprika is best enjoyed with barbecues and grilled meat. This Unique Paprika also goes well with cured ham, cheeses, liver sausage, and vegetable dishes.
| | |
| --- | --- |
| Net weight: | 70 gr |
| Origin: | Spain |
| Manufacturer: | La Dalia |
| Storage Type: | Keep out of direct sunlight. Store in a cool, dry place. |