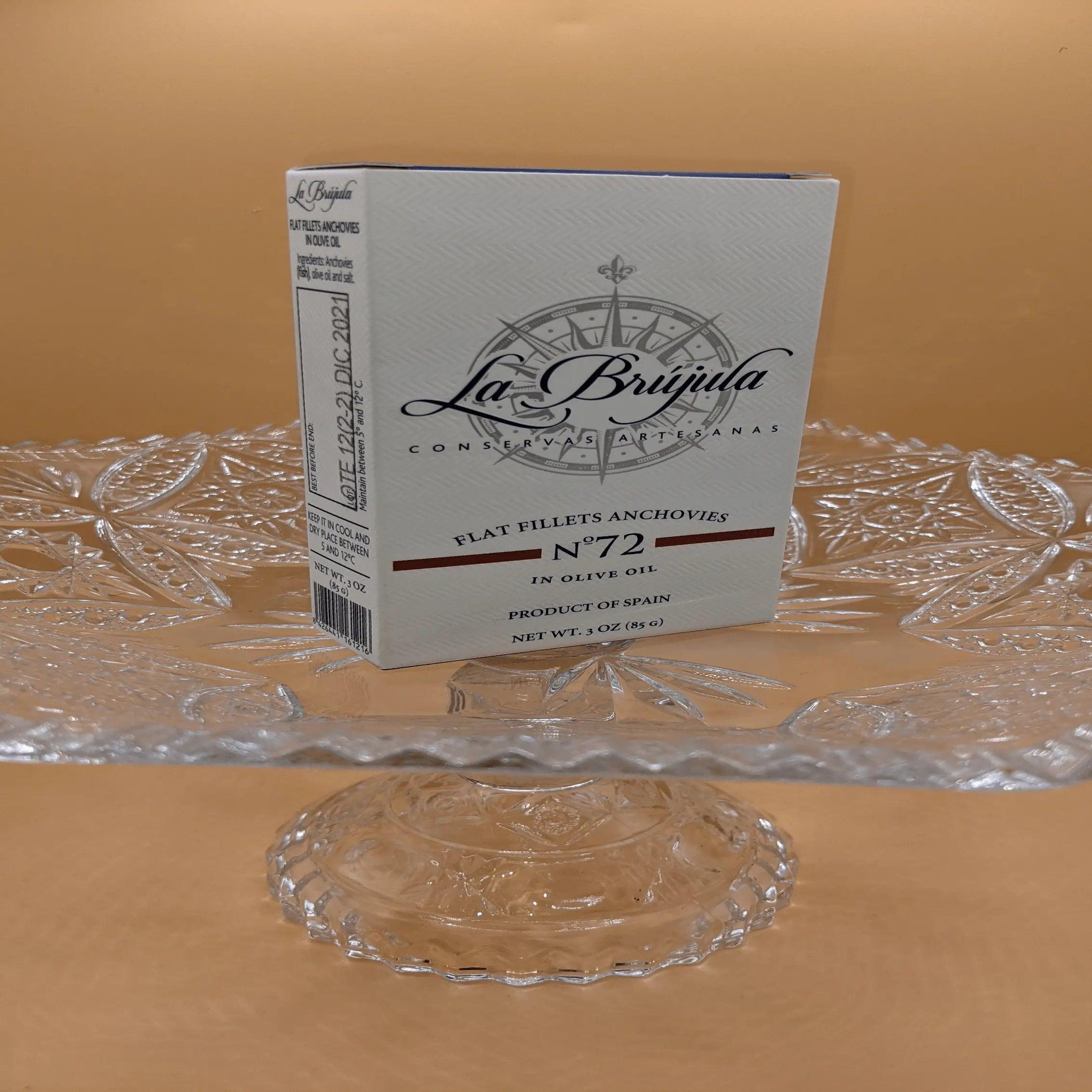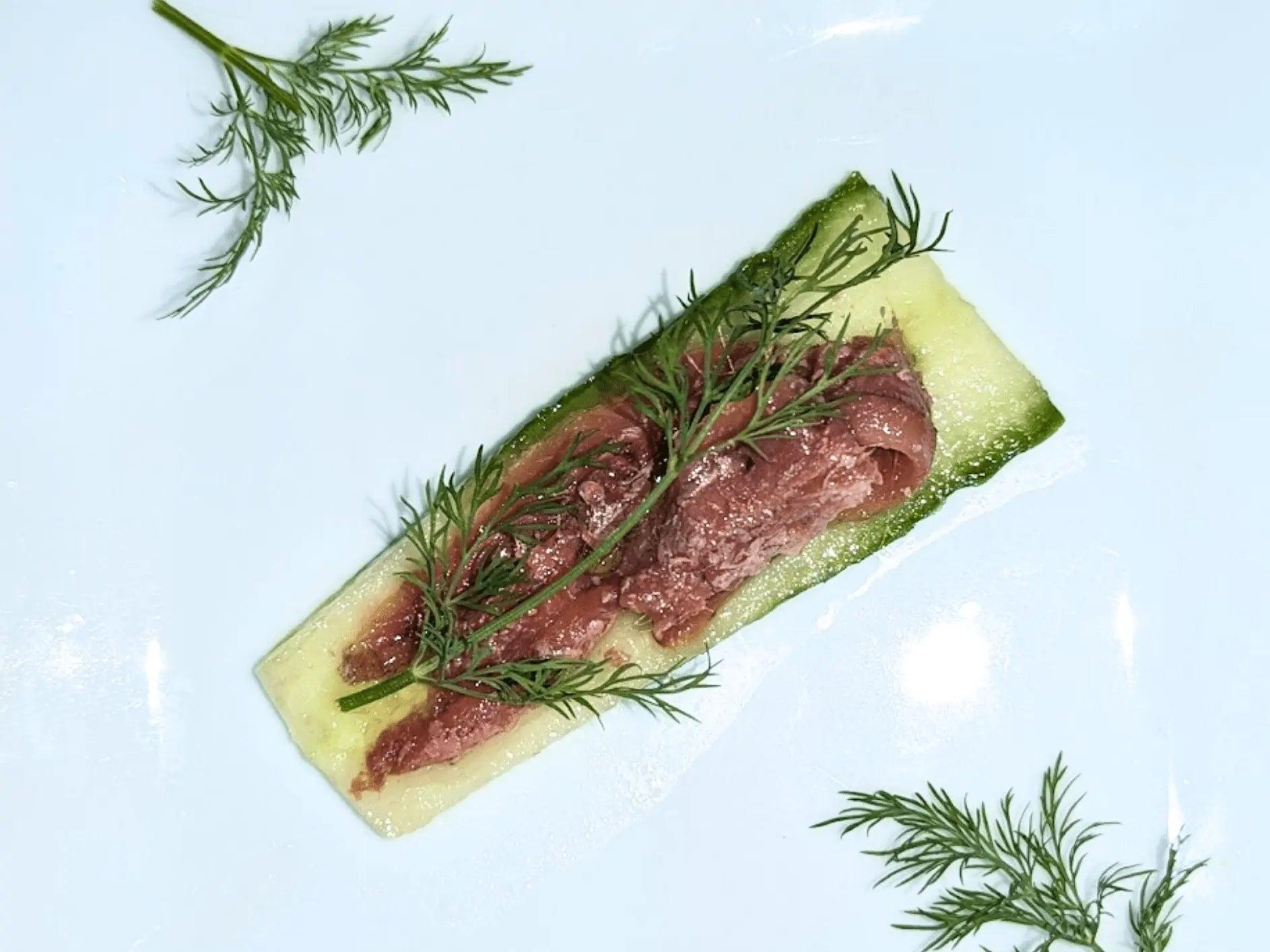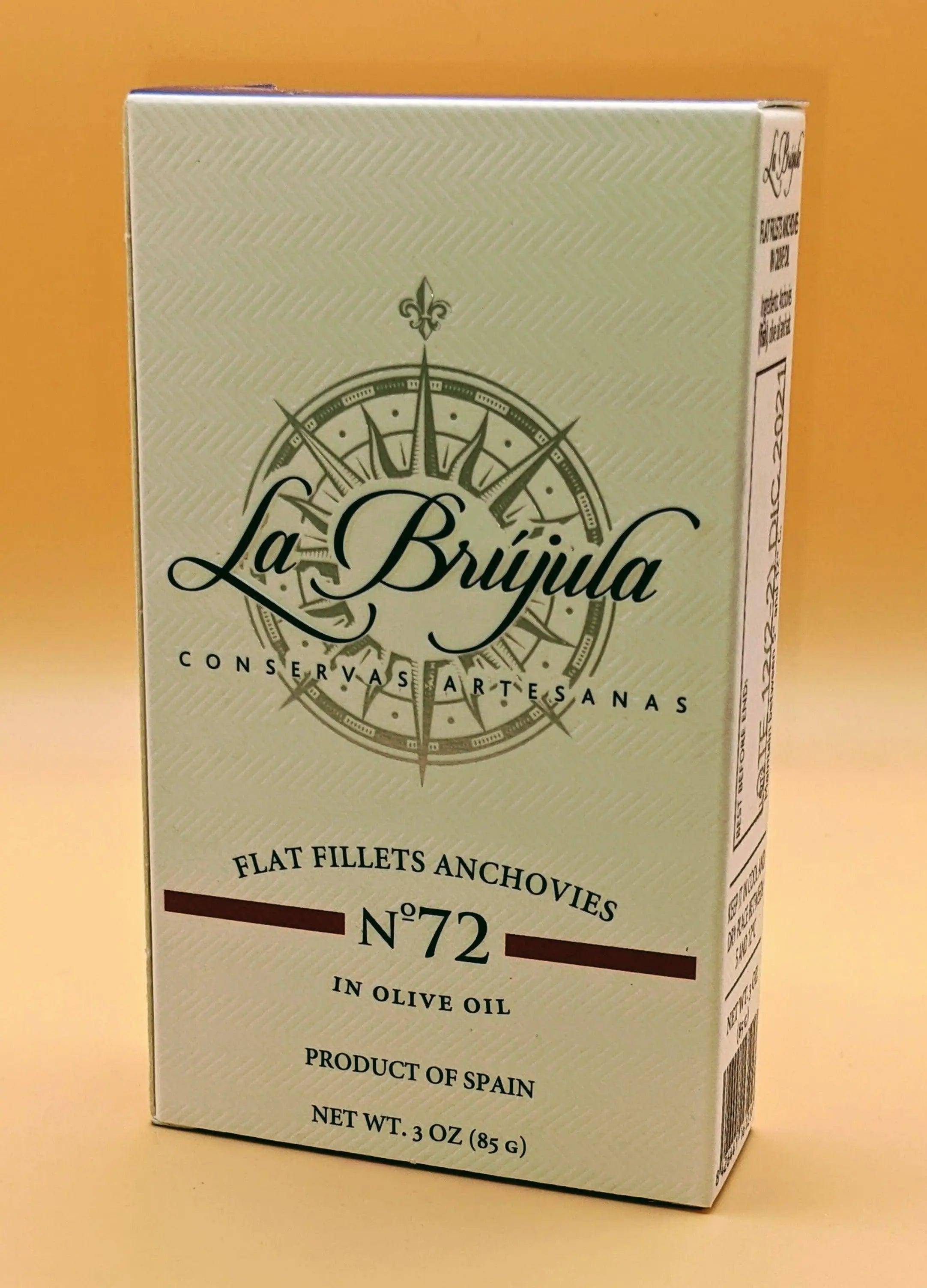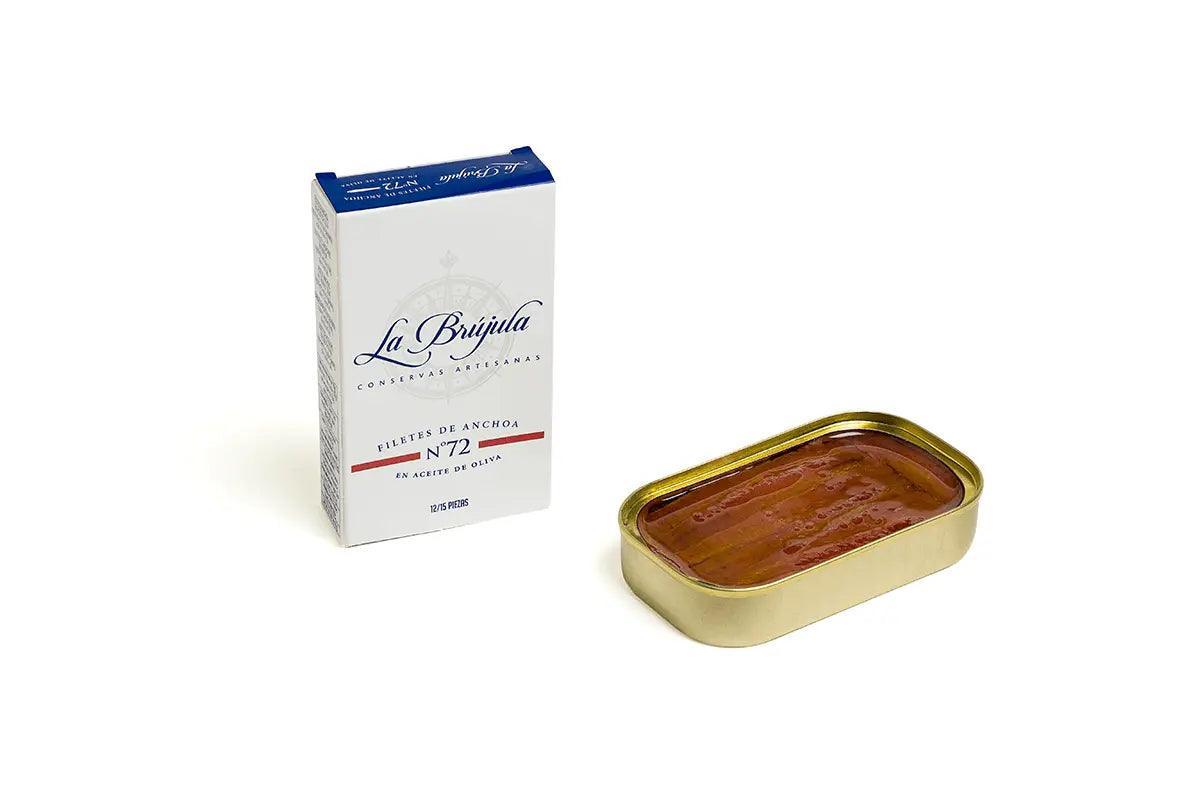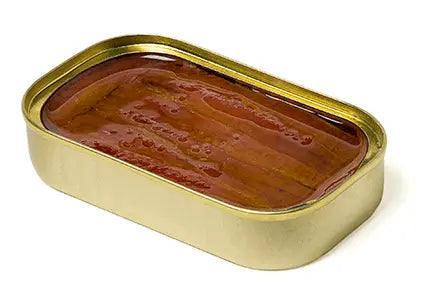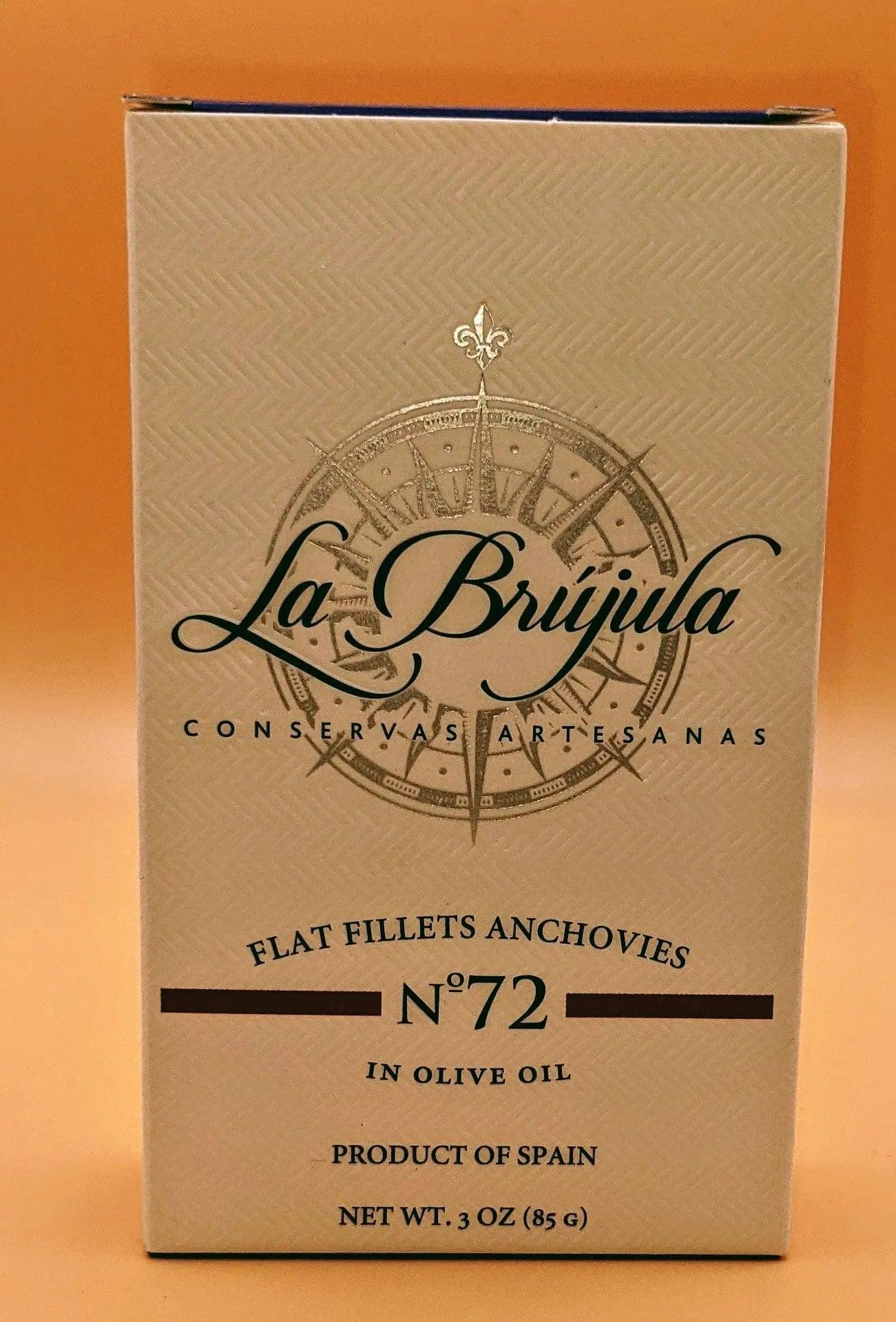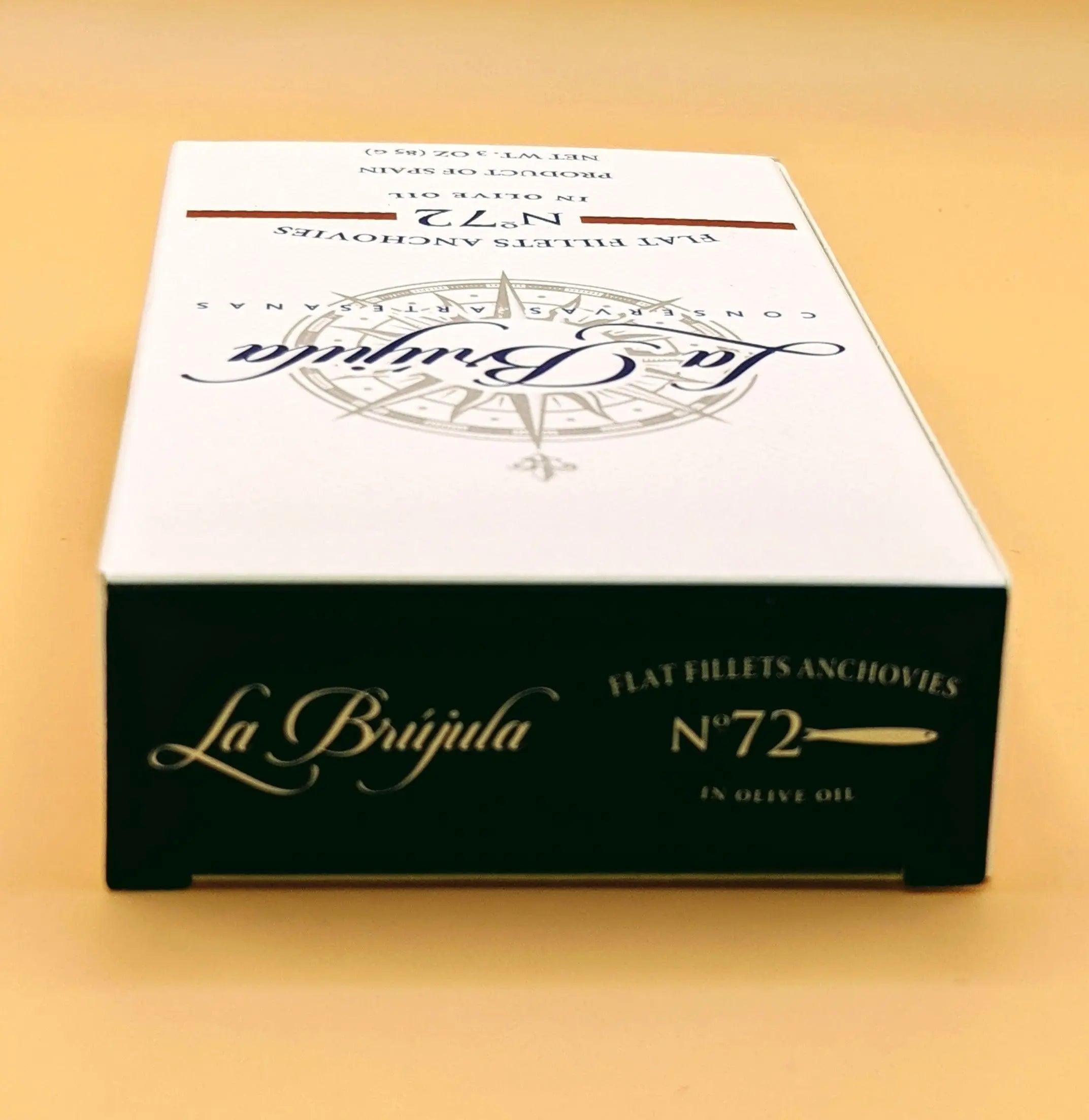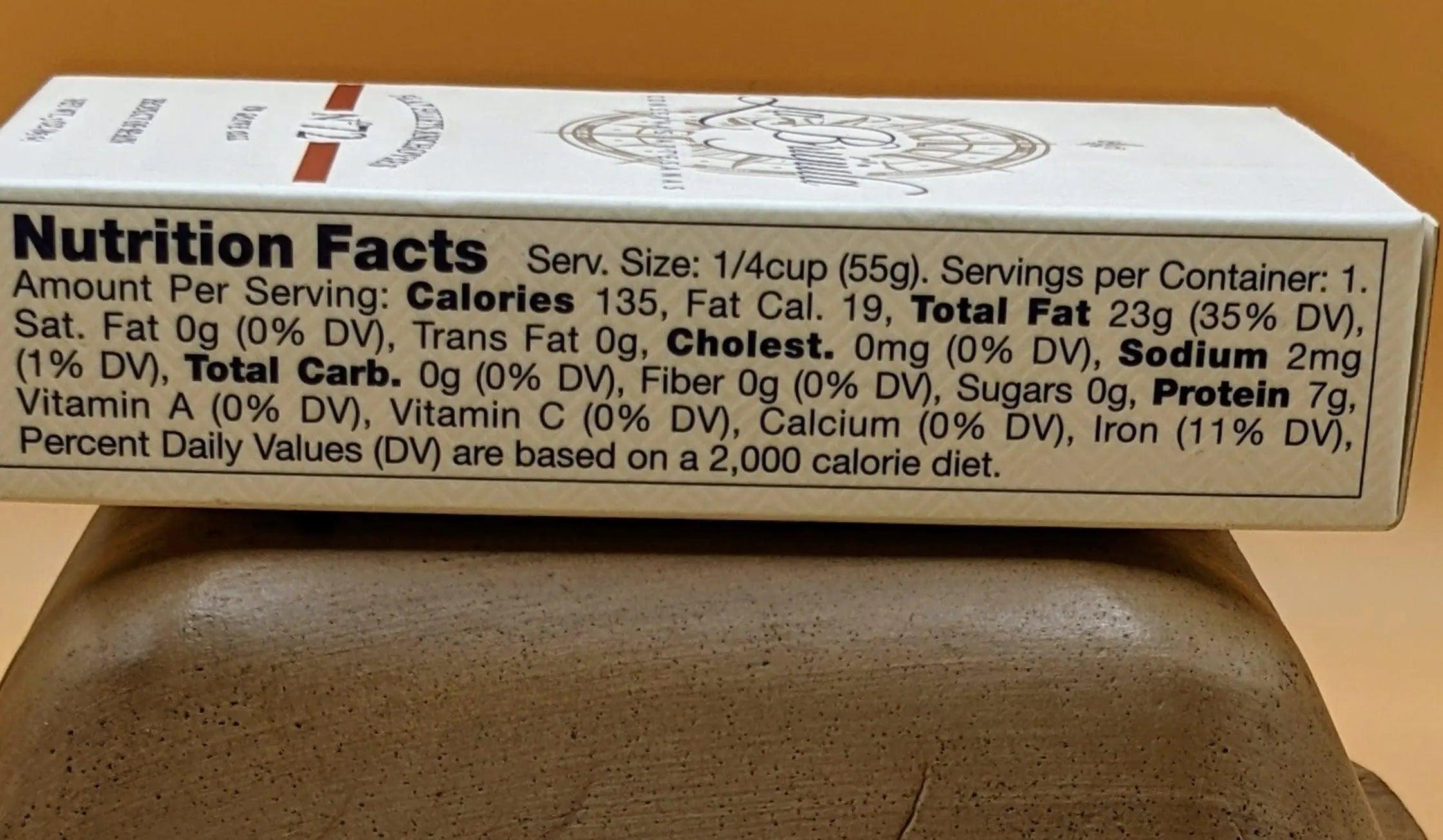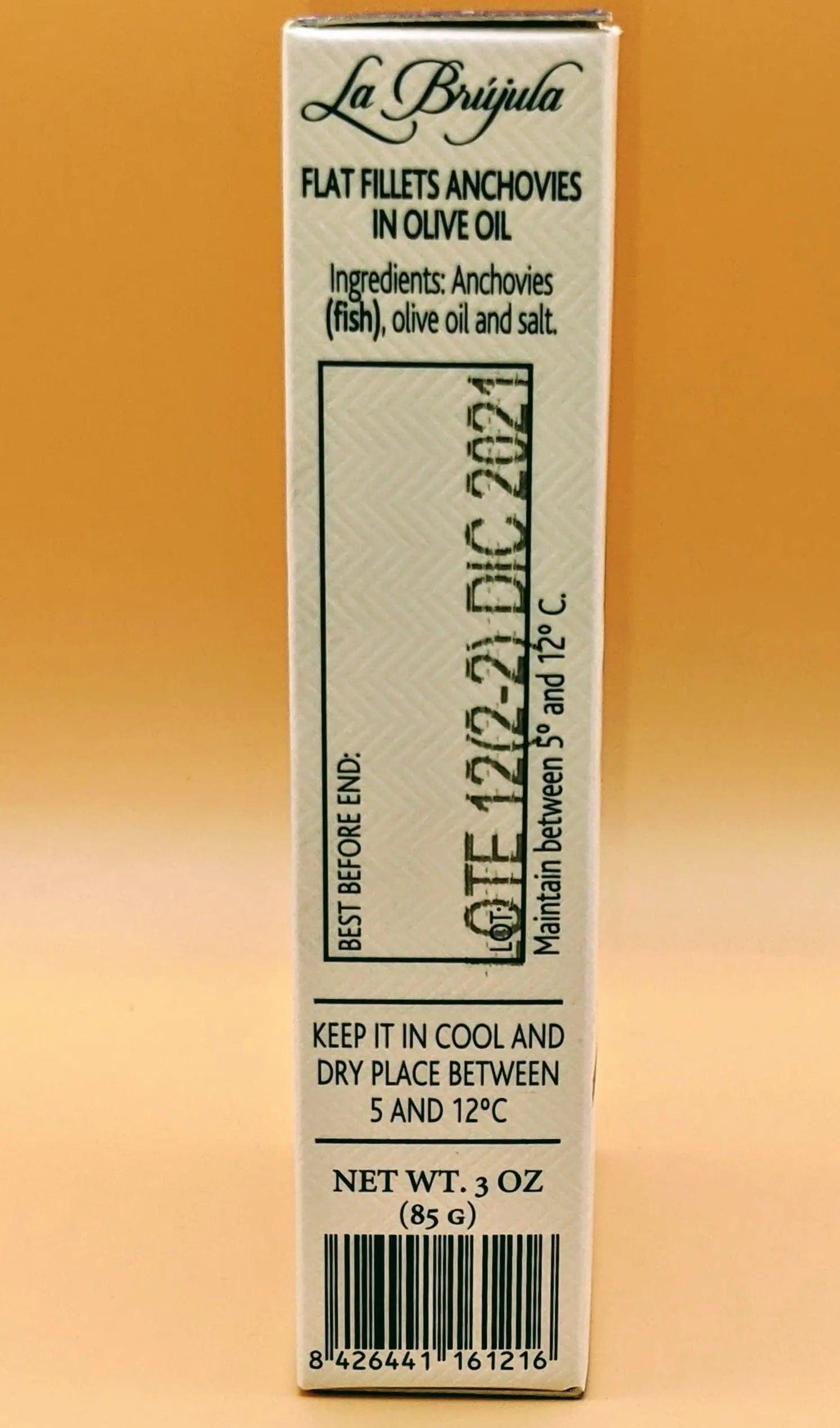 Products may slightly vary due to the nature of food item, lighting sources or computer monitor. Manufacturers may update packaging or change seasonally any time.
La Brújula Anchovies in Olive Oil Spain
Have a Question?
Description
La Brújula N 72 Flat Fillet Anchovies
La Brújula N 72 Flat Fillet Anchovies in Olive Oil from Spain. 100% natural with no preservatives. No additives. 
Recommended serving: at room temperature, a half-hour after opening for proper oxygenation. 
The bold flavor from a tiny fish makes a great addition and to salads, pastes, pasta. Top it on pizza. 
Great source of Omega-3 fatty acids. It May help reduce blood pressure and protect the thyroid, 
REGION:                       Spain
BRAND:                        La Brújula 
INGREDIENTS:              Anchovies, Sunflower Oil, Salt
PACKAGING:                 Tin
STORAGE:                    Store in a cool place between 5-12ºC / Consume once open.

SIZE:                              3 oz / 85 g