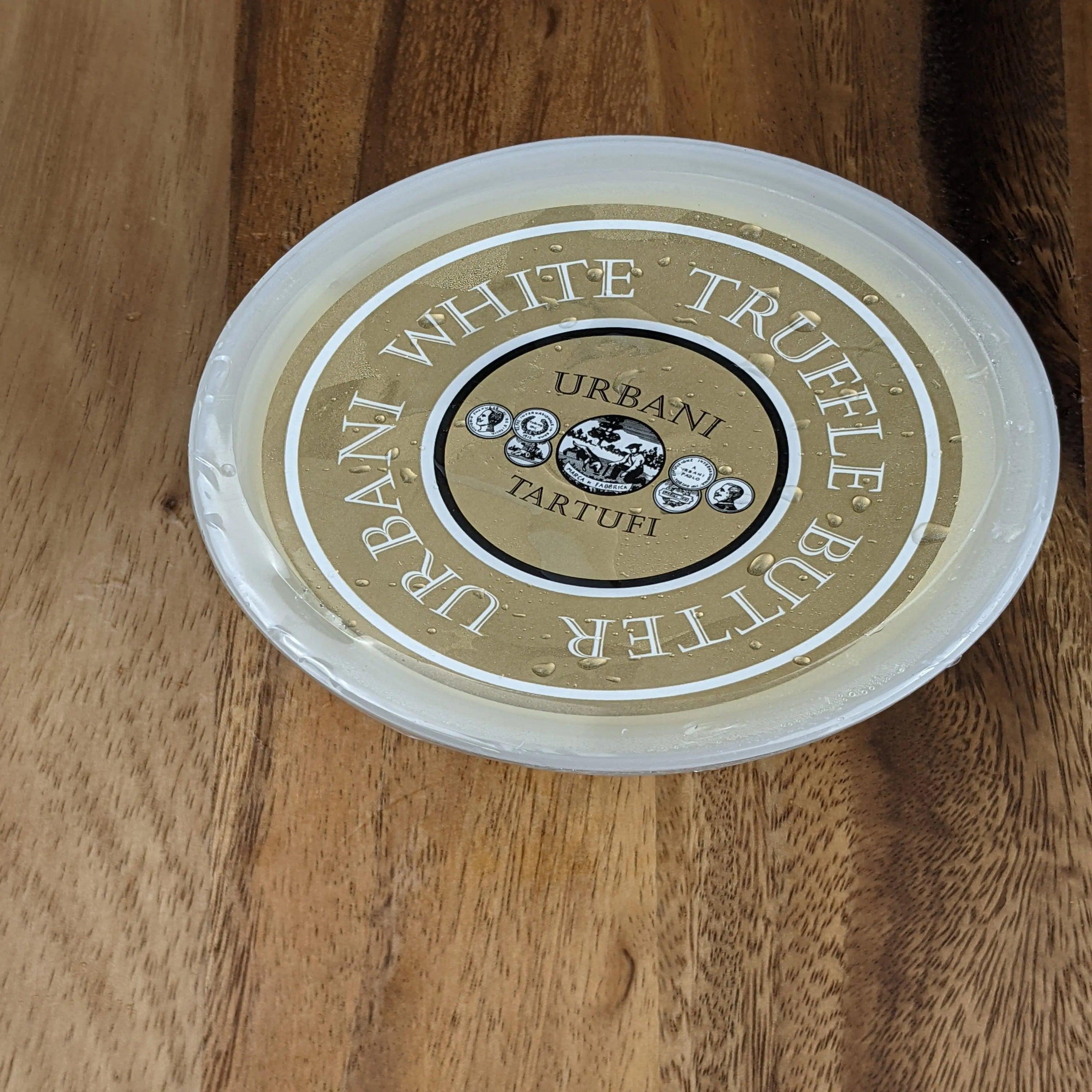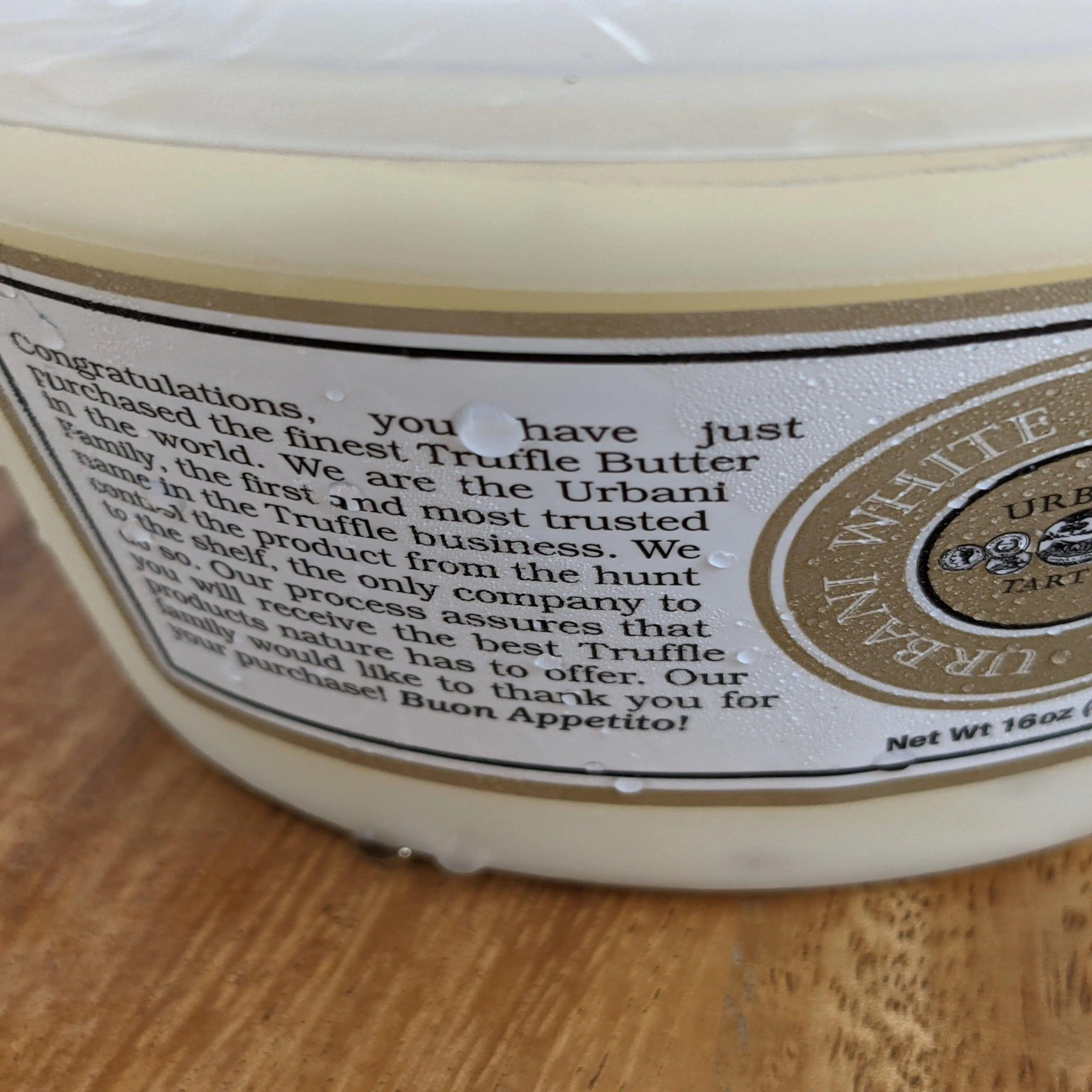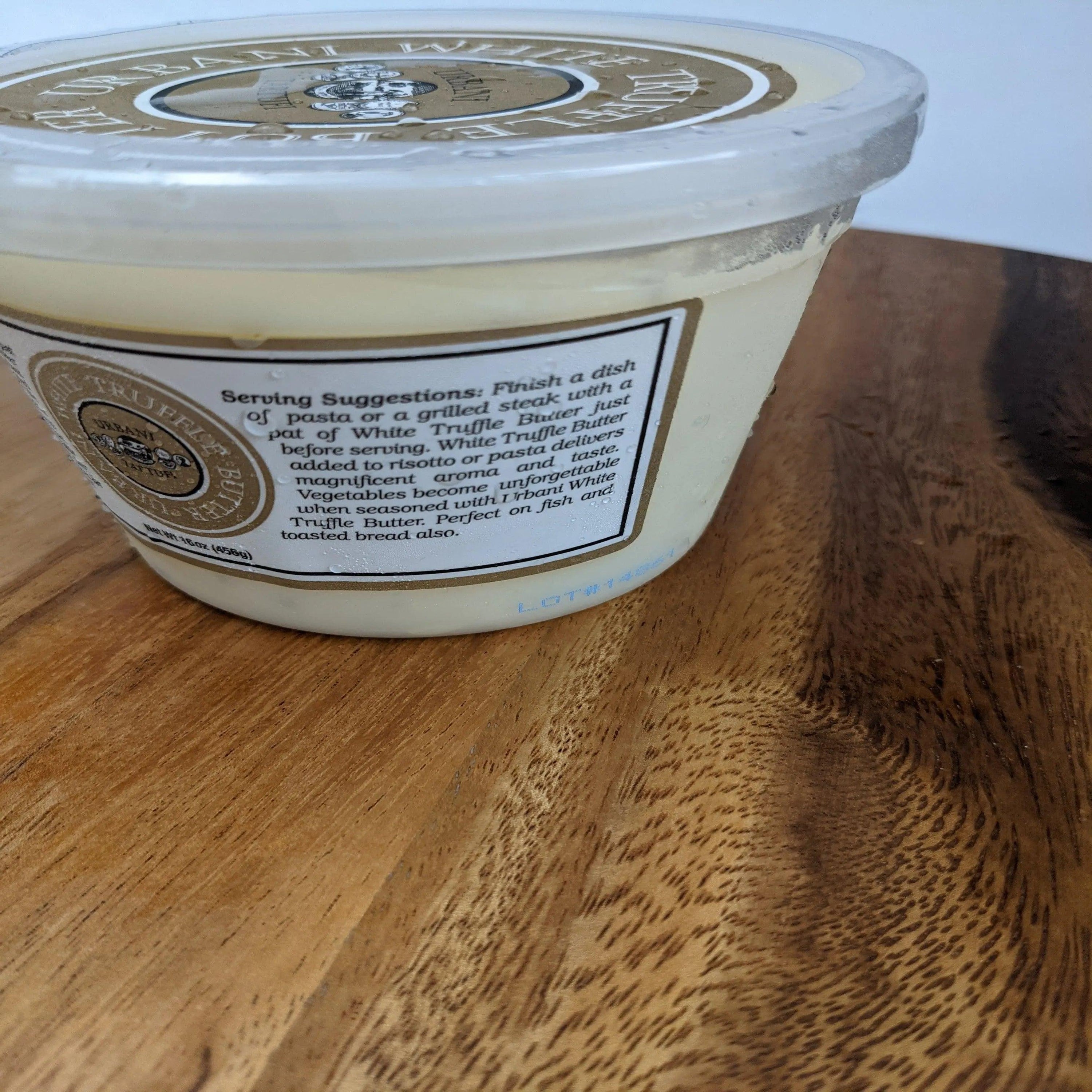 Products may slightly vary due to the nature of food item, lighting sources or computer monitor. Manufacturers may update packaging or change seasonally any time.
Italian White Truffle Butter
NOTE: All perishable products ship overnight by default. Overnight shipping comes with a premium price. Here's how to get FREE shipping. CLICK HERE
Have a Question?
Description
Our White Truffle Butter is a unique blend of fresh butter and shaved white truffles, that makes it possible to get the elegant taste of Italy virtually anywhere. Whether served over warm bread or used as an aromatic ingredient in sauces and soups, this butter will add a sophisticated way to impress your guests.

Italian culinary experts have created an all-new spreadable butter with the rich flavor of white truffles. Our blend of real butter and Meadowfoam seed oil comes together with the intense aroma and flavor of white truffles. It can be used on toast, eggs, vegetables, or pasta. Enjoy this Italian Gourmet delight on any occasion.

Our bold Urbani Truffle Butter is made with pure butter and precious white truffle shavings. Balsamic vinegar, olive oil, and sea salt complement the flavor of the truffles. The silky texture melts in your mouth, making it perfect for spreading on fresh bread, pasta, or pizzas. It also adds enticing flavor to mashed potatoes, shellfish, or vegetables. Made in Italy, there's no cholesterol and only 2 grams of saturated fat per serving. Use it as a spread for your daily sandwich instead of flavored mayonnaise.
| | |
| --- | --- |
| Net weight: | 3 oz |
| Brand | Urbani |
| Storage Type: | Only Refrigerated |